Client

SIX DESIGN DRIVERS
welcoming, ambitious, inspiring, collaborative, creative, and becoming
Experiential Graphic Design Strategy and Execution
01 Challenge
BHDP partnered with Bucknell University to develop and execute an experiential graphic design strategy to communicate a compelling story in a new building housing the Freeman College of Management and the Department of Art & Art History.
02 Solution
Throughout the new building, experiential graphic design demonstrates to students, faculty, and staff how a unique blend of right-brain and left-brain studies can broaden perspectives and create unexpected outcomes.
Quick Facts
Location Lewisburg, PA
Completion Date 2021
Size 79,500 SF
03 Results
In a unique combination of business, management, and artistic programs, this space appeals to transformative thinkers and curious creatives. The new building has become a hub of energy, learning, and connection that will welcome, challenge, and inspire growth. Inspired by the experiential graphic design, students can connect what they are learning with future career success.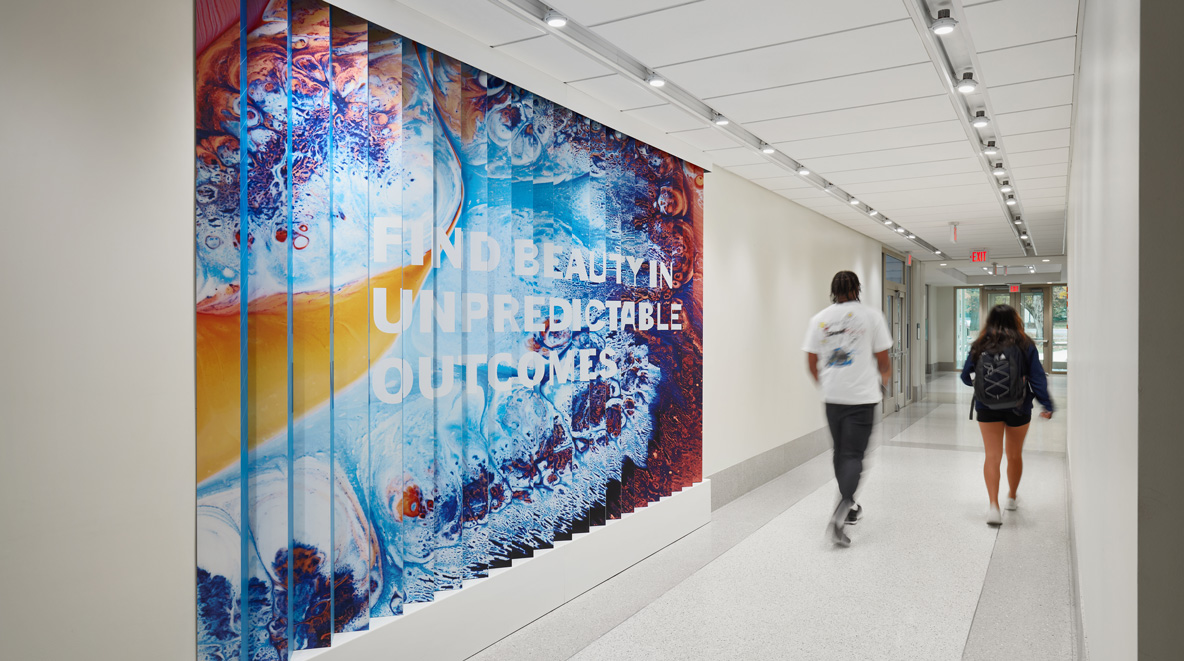 A lenticular wall shows two entirely different images and statements when you view them from different angles—emphasizing the importance of diversifying your perspective.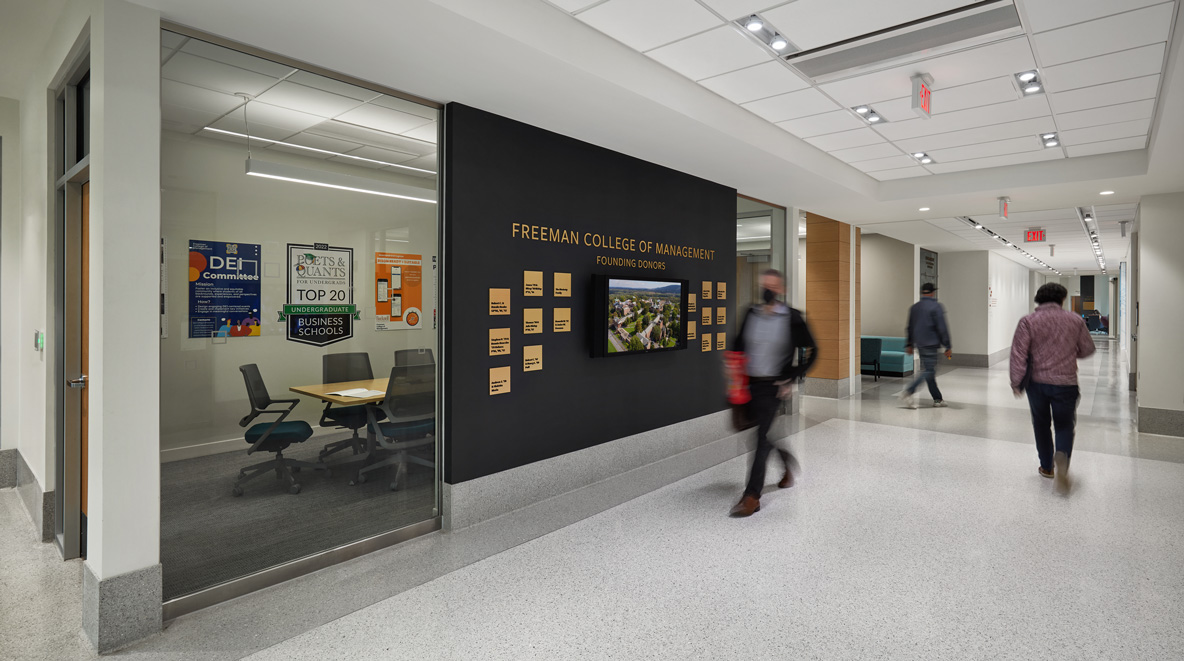 Various displays recognizing an extensive program of distinguished donors inspire students to forge their own path to a lifetime of personal and professional success.
A reflective wallcovering, with a gradient pattern and dichroic dimensional elements, expresses the magic in collaborative thinking.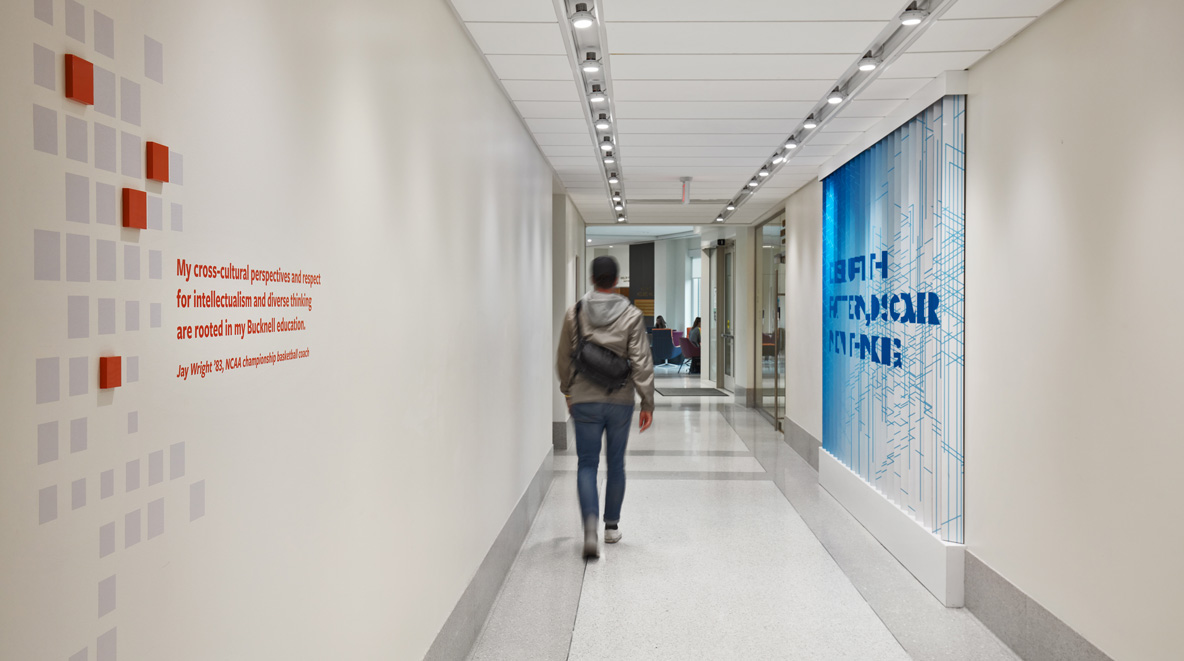 The Bucknell brand and "can-do" mentality are also visualized by sharing inspirational and provocative quotes from accomplished alumni.