Informed, Creative, Inspirational Solutions
A winning strategy forms the foundation on which stable, sustainable organizations stand. At BHDP, we combine quantitative data and qualitative information to assess the key criteria that matter most to you, your stakeholders, and your people. We then synthesize analytical intelligence with design thinking to deliver design strategies that are tailored to the needs of your organization. Informed by strategy, we lead our clients through an integrated process to convert ideas into actions and outcomes designed to lead your organization forward. We are a team of analysts, strategists, researchers, and designers united by a fascination with human behavior and a passion for delivering informed, creative, and inspirational solutions that achieve results for our clients.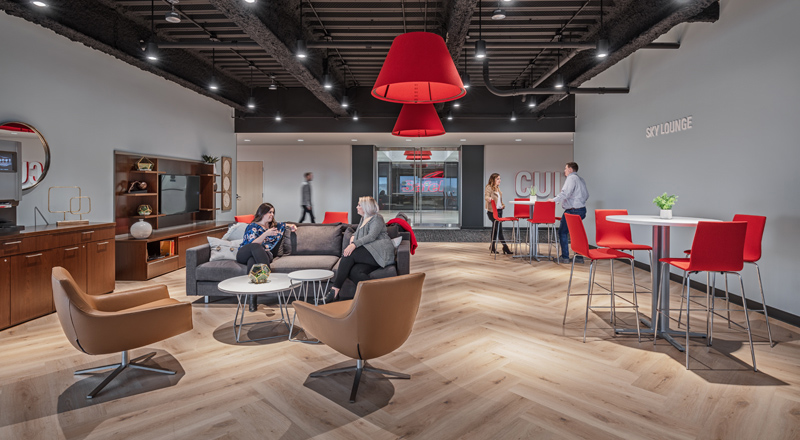 Workplace Strategy
A holistic workplace strategy takes into account how your workforce, work processes, and workplace intersect. We work with you to understand your business, culture, organizational structure, workplaces, work processes, talent pools, technology, and brand—all of the key factors that influence performance. We then develop a flexible, scalable workplace strategy customized to your organization's needs. This process often results in the development of workplace guidelines, and we advise testing, measuring, and iterating as needed.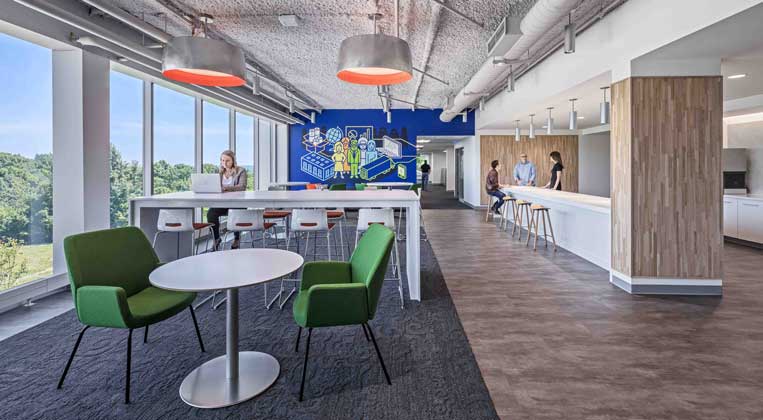 Integrative Strategic Design
Strategy and analytics are an integrated component of our Design Process. We combine appreciative inquiry and design thinking to suspend judgment, pose challenging questions, lead compelling engagements, and gather perspectives, perceptions, and preferences from our clients' stakeholders. We then establish strategic criteria to serve as guidelines for the work ahead. From there, we collaborate to craft a shared vision for the future and align resources.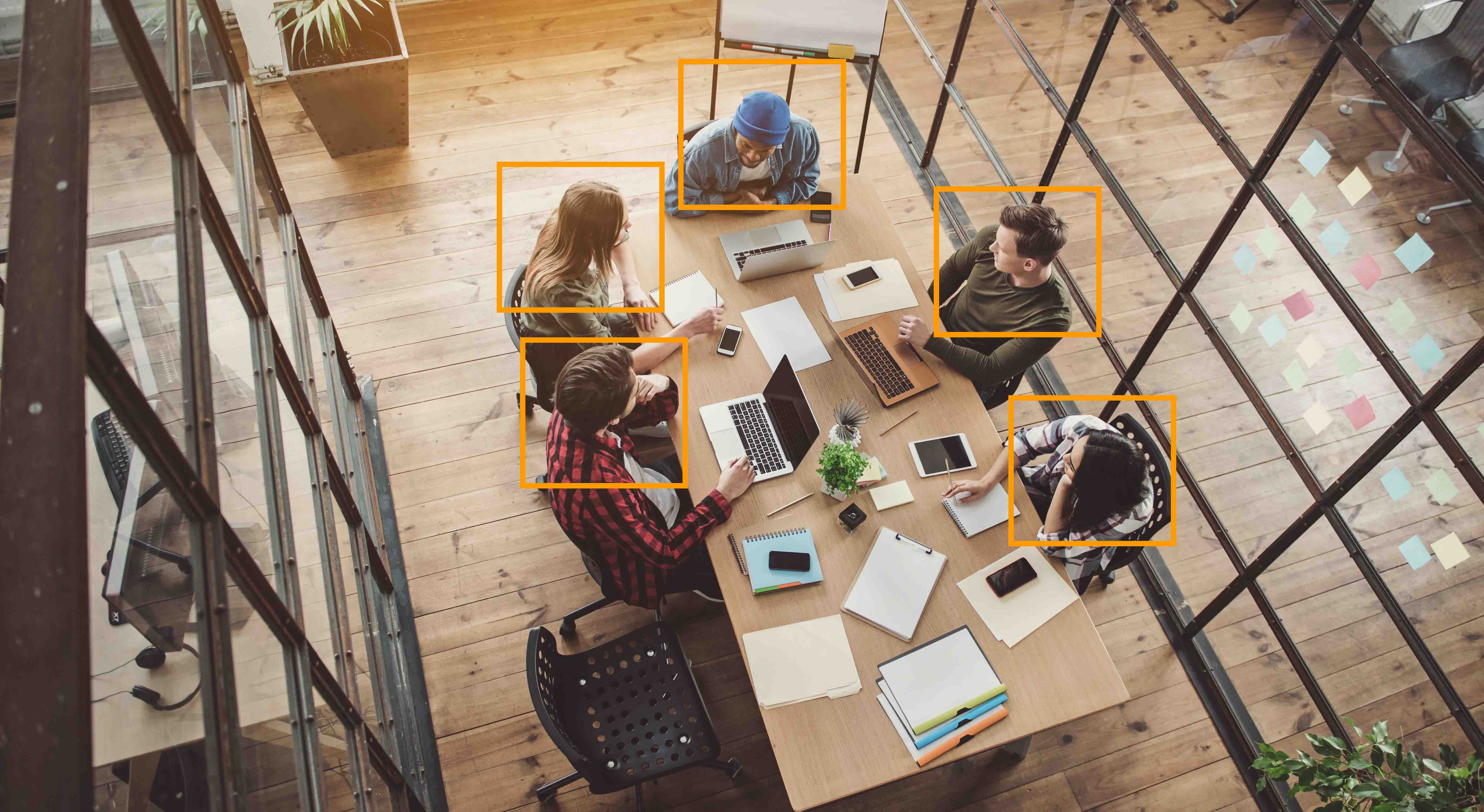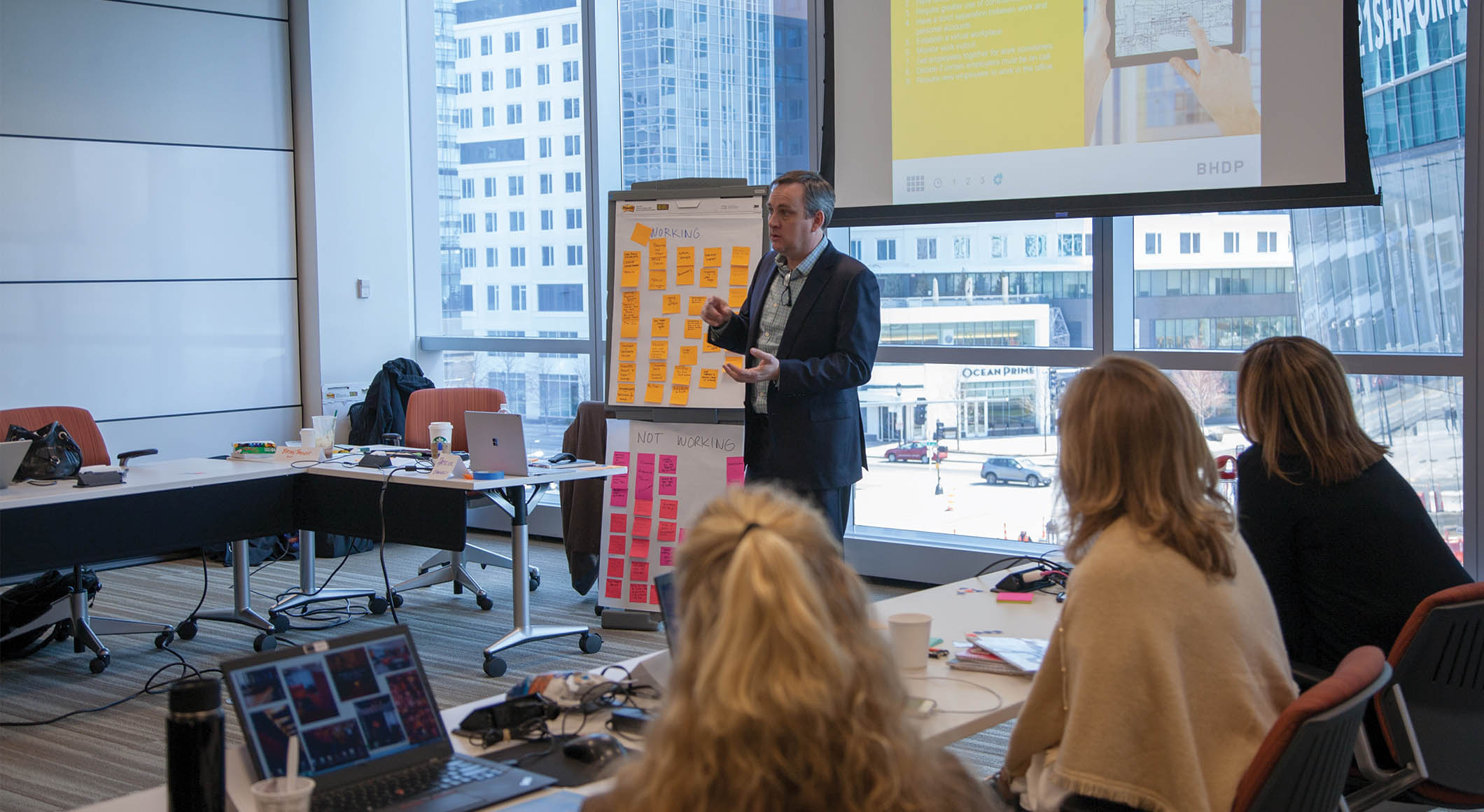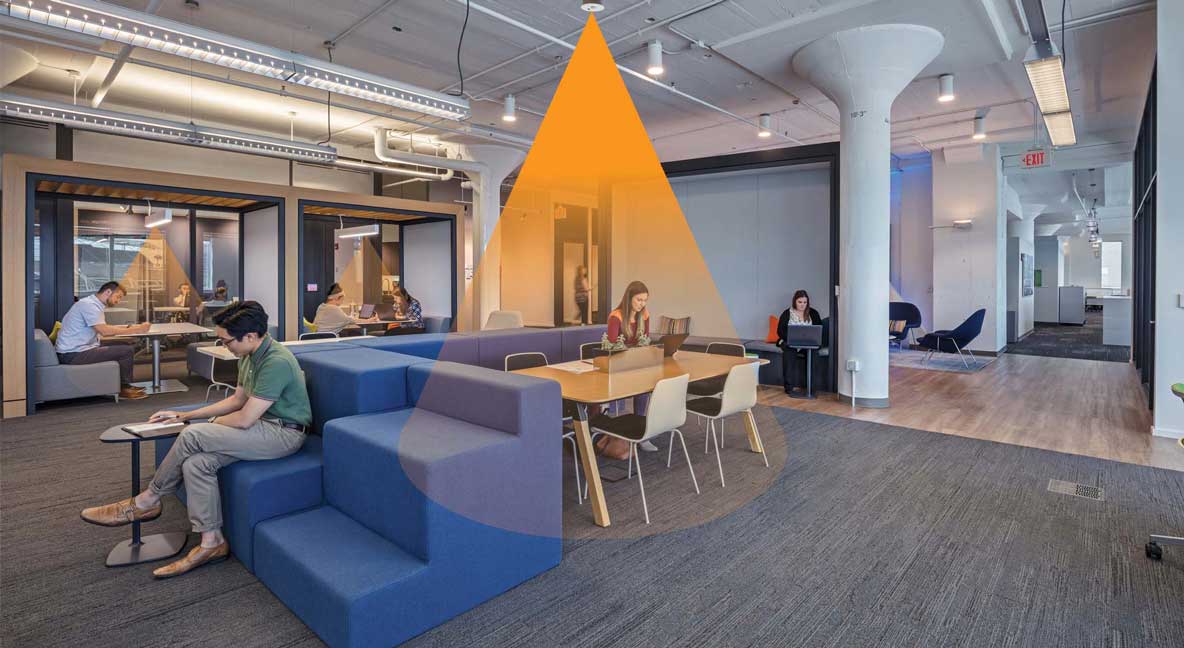 What We Offer
Our Strategic Services
Workplace optimization entails assessing the shifts underway within your workforce and understanding the implications on your workplace. We balance quantitative data with qualitative engagements to develop a balanced perspective on the nature of your business. We strive to help you optimize your footprint, allocations, and adjacencies. We then work with your team to establish cross-functional partnerships across your organization to develop holistic strategies that leadership can embrace.
With several Prosci®-certified Change Practitioners on our team, we have invested in the ability to lead you through an integrated process that actualizes the organizational change you envision. By understanding, aligning, communicating, educating, and reinforcing the behavioral norms required to make an organization hum, we can convert the potential of great space into a vibrant organization.
Once your people are experiencing the design and space, the next logical question is: did it work? Whether we designed your space or you employed another firm, we can help tailor a post-occupancy study to determine the effectiveness of the space. By combining analytical studies, visual observations, photo documentation, interviews, focus groups, and surveys, we'll help you measure the results. We then work with your team to determine the best path forward for your organization.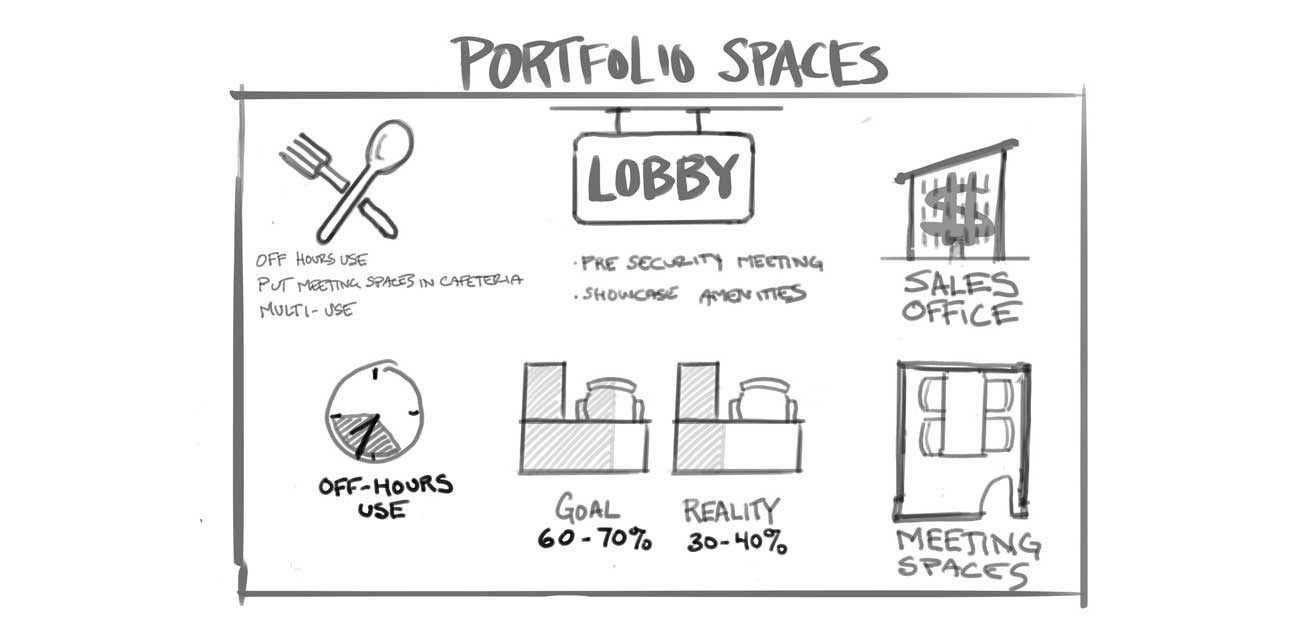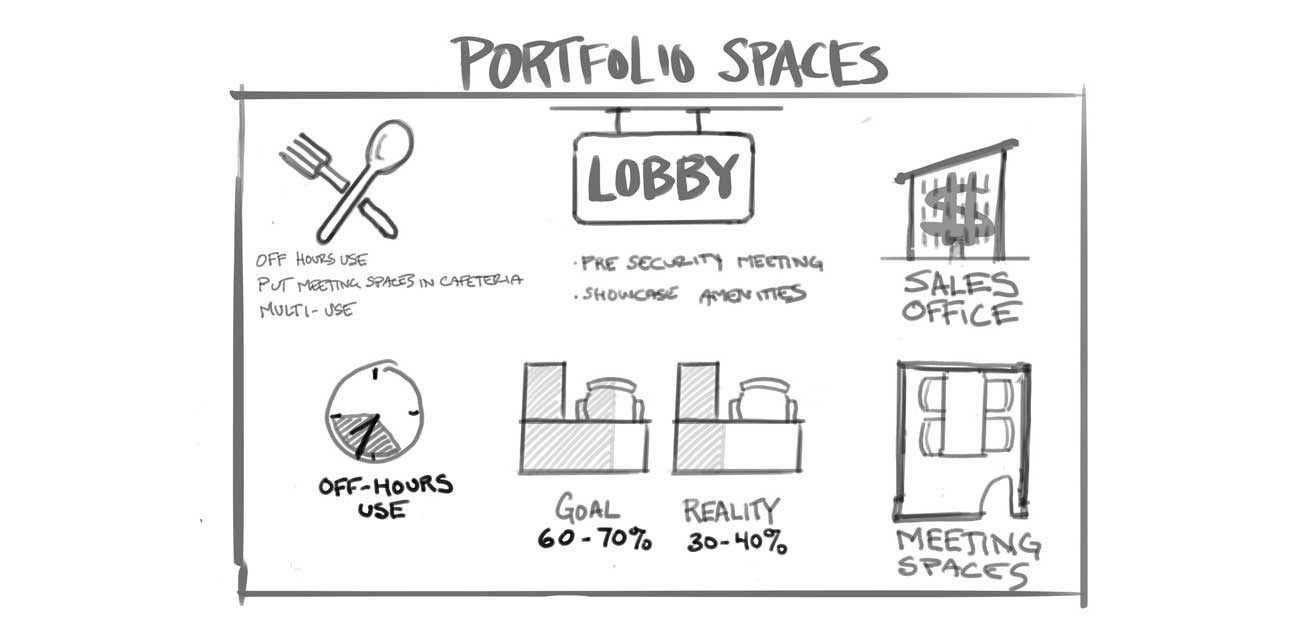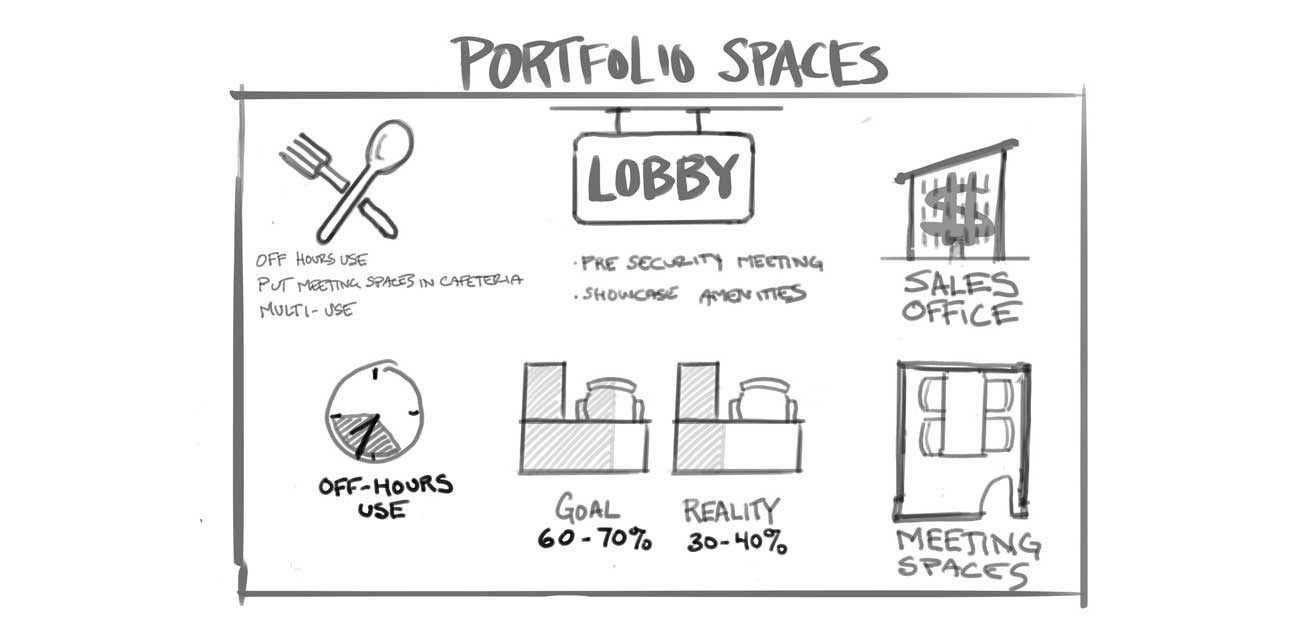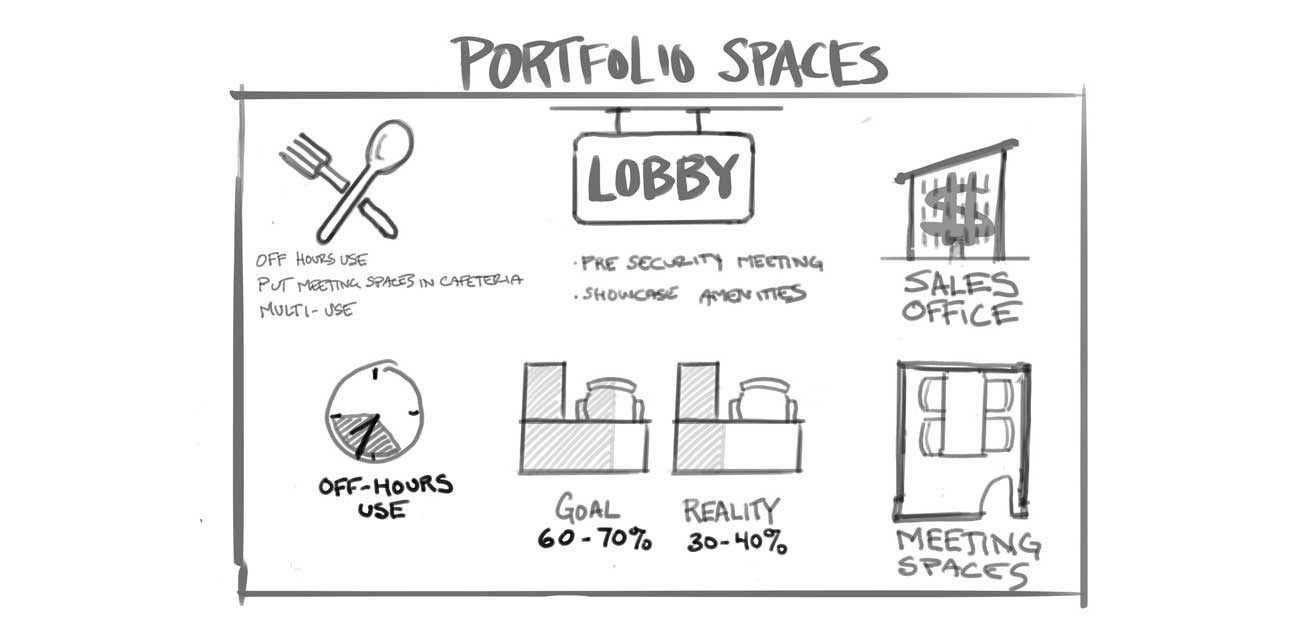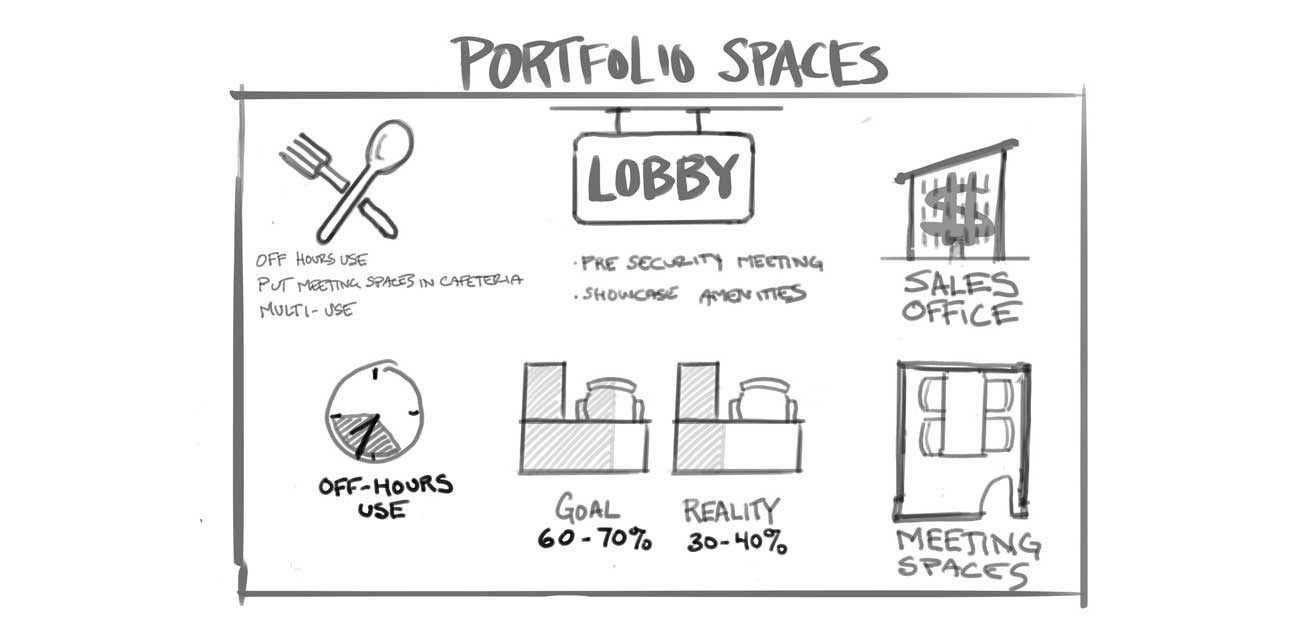 Approach
Pilots and Prototypes
If you are considering a revolutionary shift in the way you leverage your space, it makes sense to get an early read and act accordingly. Our Design Process is intentionally flexible and can accommodate projects of all shapes and scales.
Approach
Workshops
Through a series of design thinking exercises structured to encourage creative discourse, our team leads yours through a process of self-discovery aimed at fostering clarity and alignment. Soon enough, your team will shift the conversation from "we should" to "we did."
Approach
Research and Recommendations
Information is abundant and always evolving. Our team assists with customized, rapid research, that includes synthesized findings composed to meet your organization's needs. Whether it's a small task or an extensive assignment, we can create a research plan to suit your objectives.
Approach
Data and Analytics
Whether you are interested in assessing your current footprint, understanding your workforce's behavioral patterns, or shaping memorable experiences for your people, data and analytics can maximize your space's potential. We combine quantitative data with qualitative information to develop a diagnostic model of your organization, supported by actionable recommendations.
Approach
Design Integration
After working collaboratively to understand your vision, align on the critical components of the program, and identify how success will be measured, we can convert your imagination into actionable outcomes that enhance the employee experience. We begin with a series of conceptual designs to bring your ideas to life.
Our Work and Insights
Strategy in Action
Markets and Practices
Our Strategic Solutions are Applicable Across Markets
Learn more about our areas of expertise. From market-specific strategies to practices geared toward your needs, we help your organization reach its desired results and goals.