A Formula for How Pharma Can Navigate Hybrid Work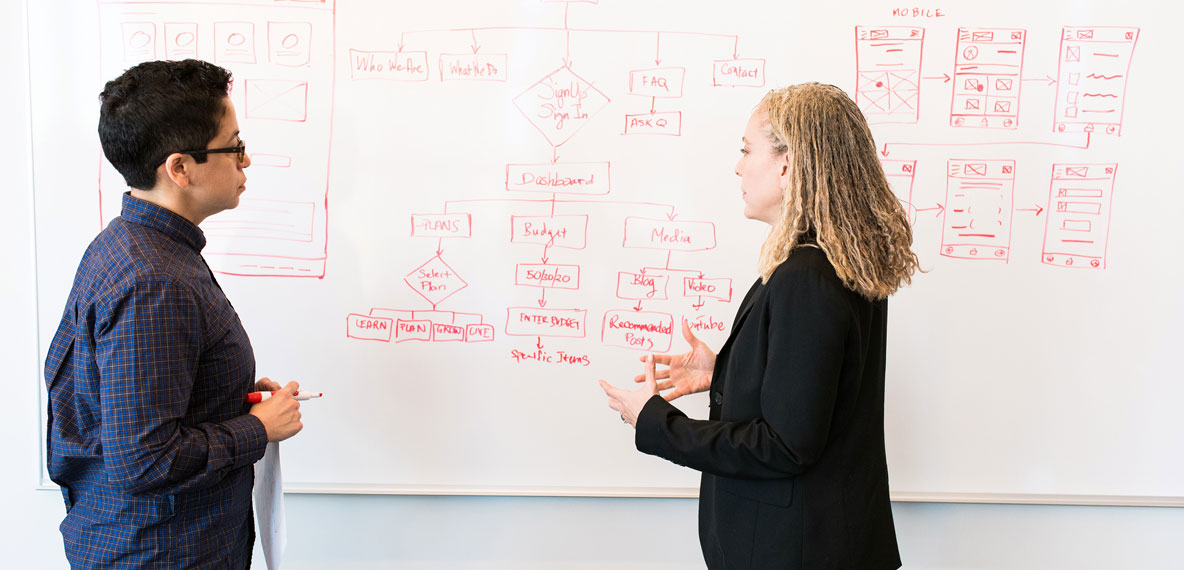 As employers and employees across industries assess their hybrid work policies, there is little consensus to be found between the two groups. Employees quickly embraced Work from Home (WFH) options that reduced commuting time and supported a better work/life balance. However, some employers have concerns regarding productivity and the carrying cost of thousands of square feet of empty offices.
These findings are supported by a Microsoft report published in the third quarter of 2022 that revealed 85 percent of employers say the shift to hybrid work has made it challenging to have confidence that employees are being productive and that about half of the leaders surveyed are looking to end remote work in 2023. Many innovation-based organizations, though, are finding that it's not productivity that is at issue—it's the lack of innovation from people not working together in person. The report also indicated that 73 percent of employees say they need a better reason to return to a full-time office environment than just company expectations. It's hard for any type of resource, equipment, or office space to compete with giving up one, two, or even four-hour round-trip commutes as found in major cities.
As a result, the office work environment for research-driven workplaces need to look much different than they did prior to the pandemic. While many pharmaceutical firms successfully overcame unique challenges during the pandemic and found strategies to support critical drug research, development, safety, and regulatory functions, ongoing innovation is top of mind.
As leaders begin to come to terms with the "new normal," whether it is a full return to the office or hybrid setting—they are concerned on how to pivot effectively. Below are some key challenges and potential solutions for navigating the transition to next-generation office environments.
Addressing Decision Paralysis
Many pharmaceutical firms, with large campus footprints with multiple locations are struggling with how to implement a hybrid work strategy and find themselves in a decision-making paralysis, asking:
How do we get people back and incorporate a hybrid system?
How do we ensure that employees in the office and those working remotely have meaningful interactions that spark innovation?
A couple of options are:
Rather than introducing a company-wide hybrid work strategy all at once, consider launching a pilot program at one or two locations.
Or implement new programs and identify key performance measures to identify what works best in particular regions or within different business groups before investing in new workplace concepts across an entire real estate portfolio.
Share Your Concerns and Knowledge With Peer Organizations
Multiple industries, including Big Pharma, have experienced significant employee turnover through The Great Resignation—and leaders know that if they make too many demands, their employees could leave. Alternately, if leaders adopt a hands-off approach, innovation could be significantly impacted. Remember that you are not alone, nor the only organization experiencing this wholesale change in how business is conducted. Every company is still trying to figure out how to get their employees back to the office while balancing concerns about attraction and retention.
One option is to reach out to peer organizations to learn how they are developing their hybrid workplace initiatives. Another option is to hire a consulting firm that specializes in workplace design strategies to set up a leadership roundtable to discuss mutual problems and share possible solutions.
Determine What Functions Can Work Remotely
It is important to determine if a remote work or hybrid work environment is appropriate for a specific team, group, or function within your organization. While some area functions such as clinical trials, marketing, and finance can be handled remotely, many R&D activities such as clinical research, manufacturing, and testing cannot be done remotely for security reasons. For example, clinical trials conducted entirely remotely jumped up a full 9 percent in the early days of the pandemic—an amazing statistic for companies in a heavily regulated industry. Equally impressive, more than half of all interactions between the lead physician and patients during clinical trials took place virtually, compared with 8 percent previously.
Training is also another area that may be difficult to conduct successfully in a remote environment. Because processes and regulatory requirements vary depending on the organization and location, new workers may need to be trained on-site to ensure smooth operations. For example, much of the job-specific education for pharmacovigilance (PV) is provided in the workplace. There isn't a college course that professionals can take to understand pharmacovigilance, especially if the worker is an IT professional that supports PV functions.
Communicate. Communicate. Communicate.
Executive leadership needs to understand that the pandemic has radically altered the employment landscape. Leaders must learn how to best support their employees during this challenging time when the concept of work, not just the workplace, is changing throughout the world. Implementing a new hybrid work program is a significant change. And the key to successful change management is communication.
Company leaders need to be open to employee suggestions and be flexible enough to change things if they are not working out. Leaders need to admit that they do not have all the answers and are figuring all this out just as the employees are, which can be very difficult for someone in a leadership role. Consider establishing a task force that includes employees from different levels of management to ensure input from all areas is heard.
View Your Office Environment Through a Different Lens
In an article in the American Journal of Public Health, Kathleen M. MacQueen, et al. defined community as "a group of people with diverse characteristics who are linked by social ties, share common perspectives, and engage in joint action in geographical locations or settings." Employees need to see value in coming back to the work environment, and for many, that is seeing and working with their colleagues.
Rather than assessing your physical space solely in traditional real estate terms—such as required square footage per person, research lab configurations, minimum number and types of offices, or head count—consider creating a community of work that focuses on creating places rather than just spaces.
Thinking of your workplace as a community of diverse people working together and innovating towards a common goal will help create a place of work that is more vibrant and supportive of work.
Focus on the Social and the Cultural as Well as Physical Attributes
The workplace is more than a cubicle farm or row of research labs aligned along a corridor, it needs to be a place with a variety of flexible areas to inspire organizational buy-in, creativity in the employees, and to express the character of the company. According to psychologist David Canter's theory of place, if you want to build an environment that encourages attachment and loyalty, trust and identity, you must think in terms of place rather than space. This will lead to a community of work.
Unfortunately, many architects and designers create spaces but not places. Place becomes something special that is made up of the activities (social), the meanings and values (culture) and the attributes of the environment (physical).
When evaluating your work environment in terms of place, ask the following questions:
How can the workplace transform the company and affect people's lives?
How are we impacting behaviors to drive strategic results to help companies achieve their goals?
How does the physical space support company culture and social activity?
Successful work environments that employees want to return to feature organizational, physical, virtual, and technological architecture that promotes not only productivity and efficiency but supports socialization and interpersonal interaction.
Reimaging Your Space to Enhance the Employee Experience
Every pharmaceutical company has empty workspaces due in large part because they were designed for a different way of working. Now is the time to reimagine your physical space and optimize it for the future. Employees want to return to something other than vast cubicle farms and the status quo. The meaningful interactions they desire in returning to the office, must be supported by new spaces that inspire creativity and promote productivity and connectivity with others. Examples of these types of spaces include huddle rooms, team rooms, wellness rooms, focus rooms, café spaces, and other amenity areas can be multi-purpose in supporting both social and downtime moments as well as collaborative and individual work. By not assigning desks employees are free to move to different space settings throughout the day that more readily support the type of work they are doing at that moment. And as we all know, a new view can inspire new thinking, as well as new neighbors to share ideas with.
Align the Big Three
One way to really jump start a new way of thinking, organization-wide, is to bring together the three business functions most critical for the success of people's work experience—information technology (IT), human resources (HR), and real estate (RE). IT needs to ensure that employees have the right tools and technology to work in their new hybrid environment. A new working environment will impact your company culture and the new culture must be nurtured to be successful, requiring HR and RE. All three can be integrated with the same goals in mind – make a great work experience for your people. And don't forget, training is important as employees will need to be taught how to use these innovative spaces and technology effectively to get the most out of them.
Navigating the Transition
For many companies, the shift to a hybrid work environment and allowing for remote work has proven to be more productive and left employees with a higher level of satisfaction with their work/life balance. In the pharmaceutical industry, where recruiting top talent is critical to success, leaders need to balance employee interests with the success of the organization.
By considering the recommendations above, leaders can continue to navigate the transition to the next generation of workspaces and position themselves for continued growth in the post-COVID pharmaceutical landscape.
---
This article was originally published by Lab Manager
Author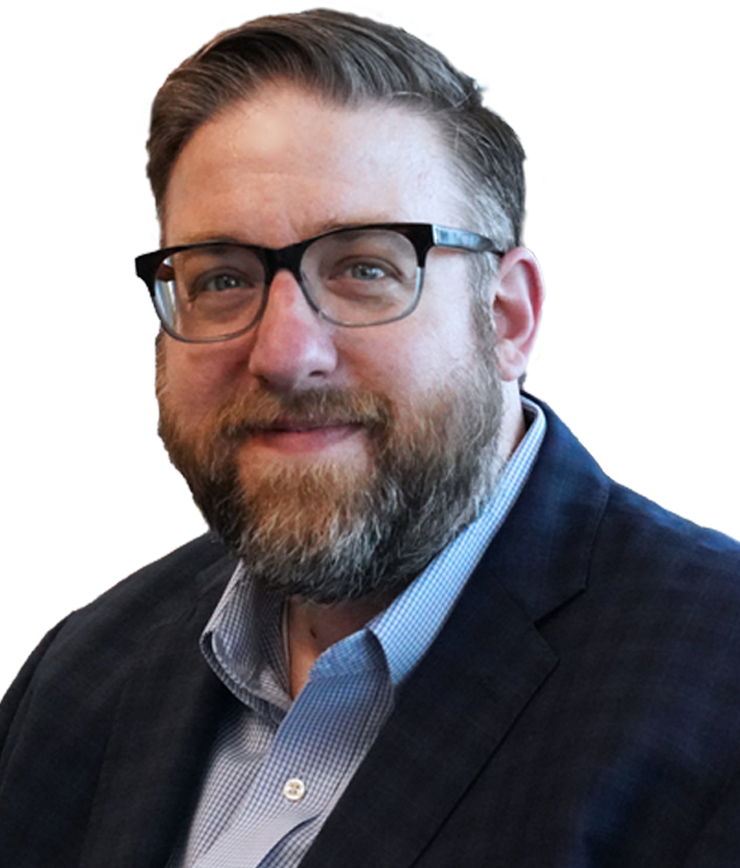 Justin Ferguson
Content Type
Published Articles
Topic
Laboratory Design
Hybrid Work
Workplace Strategy