Visually Rich Experiences that Celebrate Your Brand
In the midst of an experience-based economy, people crave significant and authentic interactions in every aspect of life. These personal experiences define and connect us to the brands that surround us every day.
Experiential Graphic Design (EGD) is the conduit to connecting people and place—and to your brand. In the workplace, on campus, or throughout the world of retail, this connection to place is a result of effectively blending imagery, color, typography, and pattern with purposeful messaging to create engaging graphics.
Our goal is to design experiences that inform, delight, and emotionally connect with people. Our commitment is to share your story, support your culture, and celebrate your brand.
Our Work
Our Experiential Graphic Design Work
Experiential Graphic Design completes the space by bringing great architectural design to life.
Mark Vogt, President and CEO, Galen College of Nursing
Browse Our Photos and Videos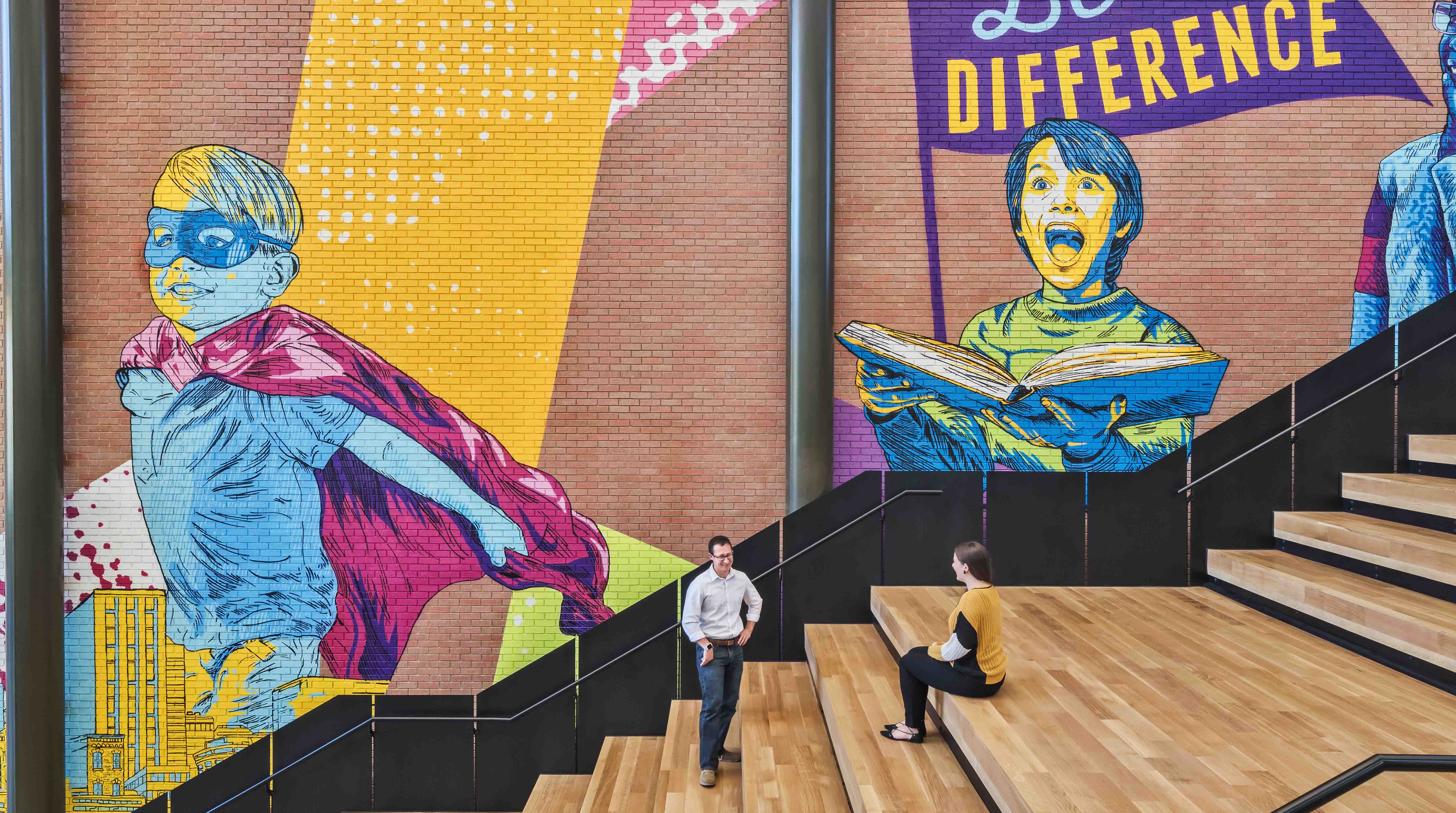 Our EGD team led the development of Ensemble Health Partner's employee-motivating narrative and its implementation throughout their HQ.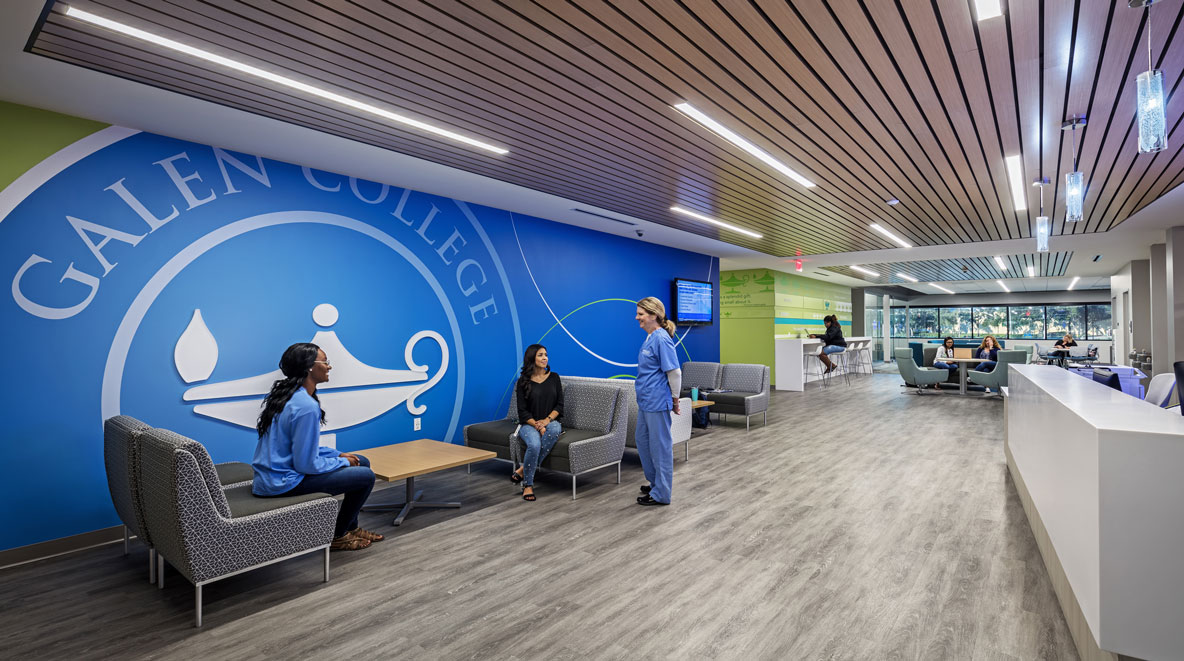 Galen College of Nursing's brand expression greets students and faculty of this campus and instills pride in their place.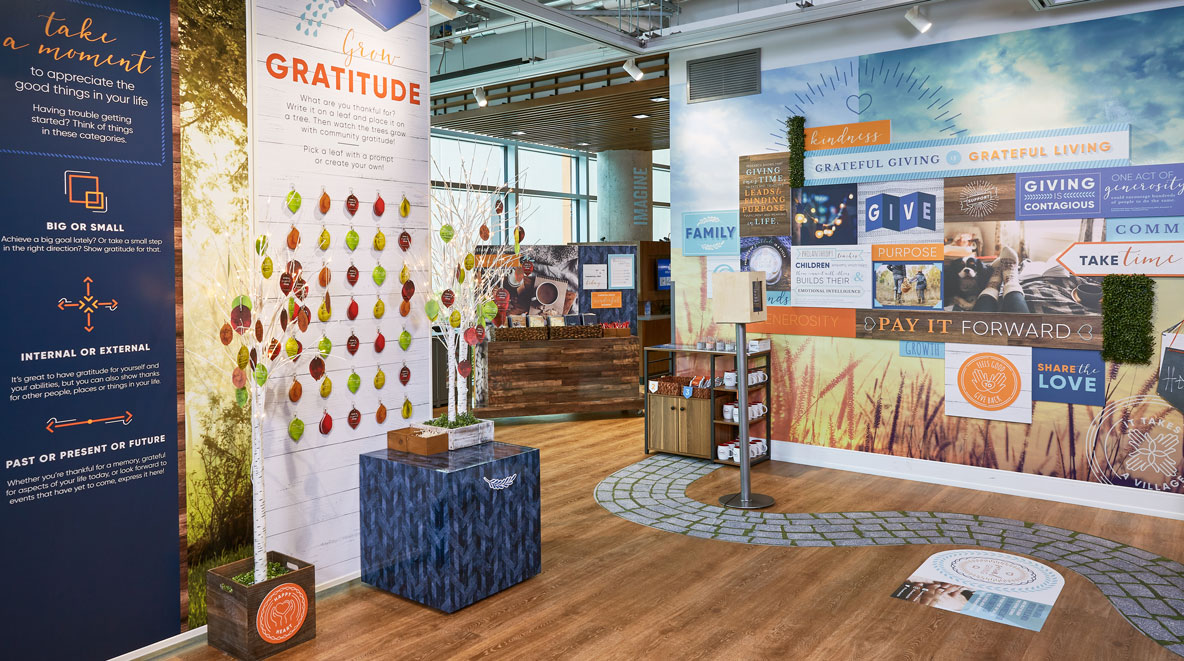 American Family Insurance's DreamBank is a continually changing exhibit space that empowers visitors to follow their dreams.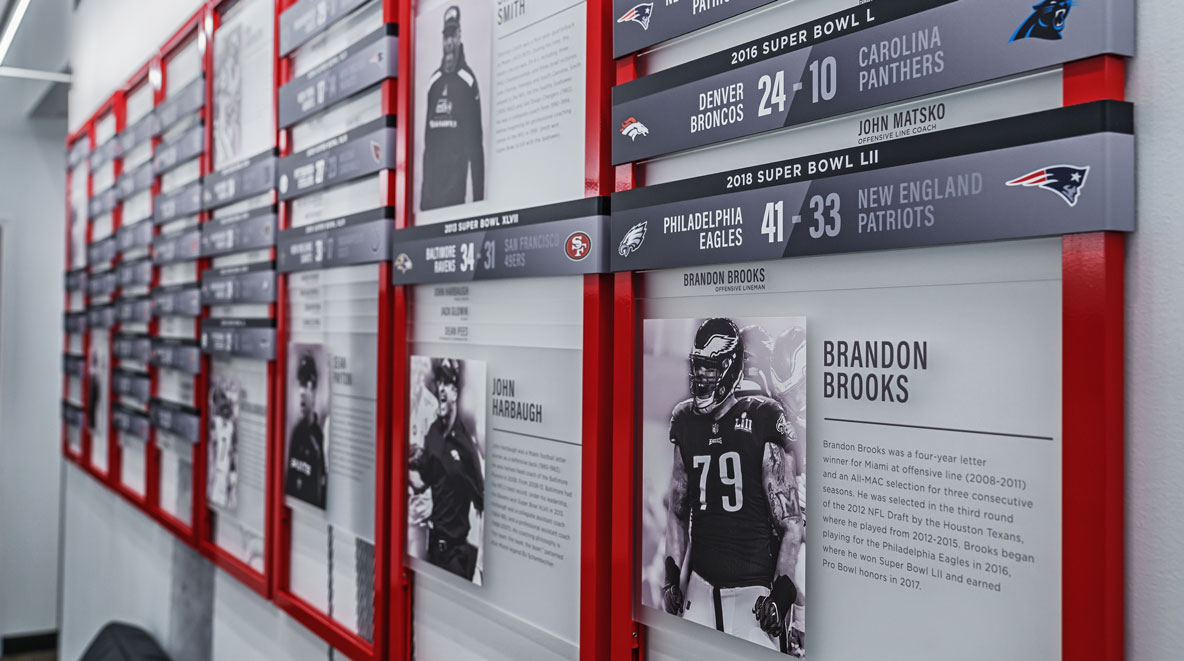 This celebratory display showcases Miami University's impressive Super Bowl participants for current and future student-athletes.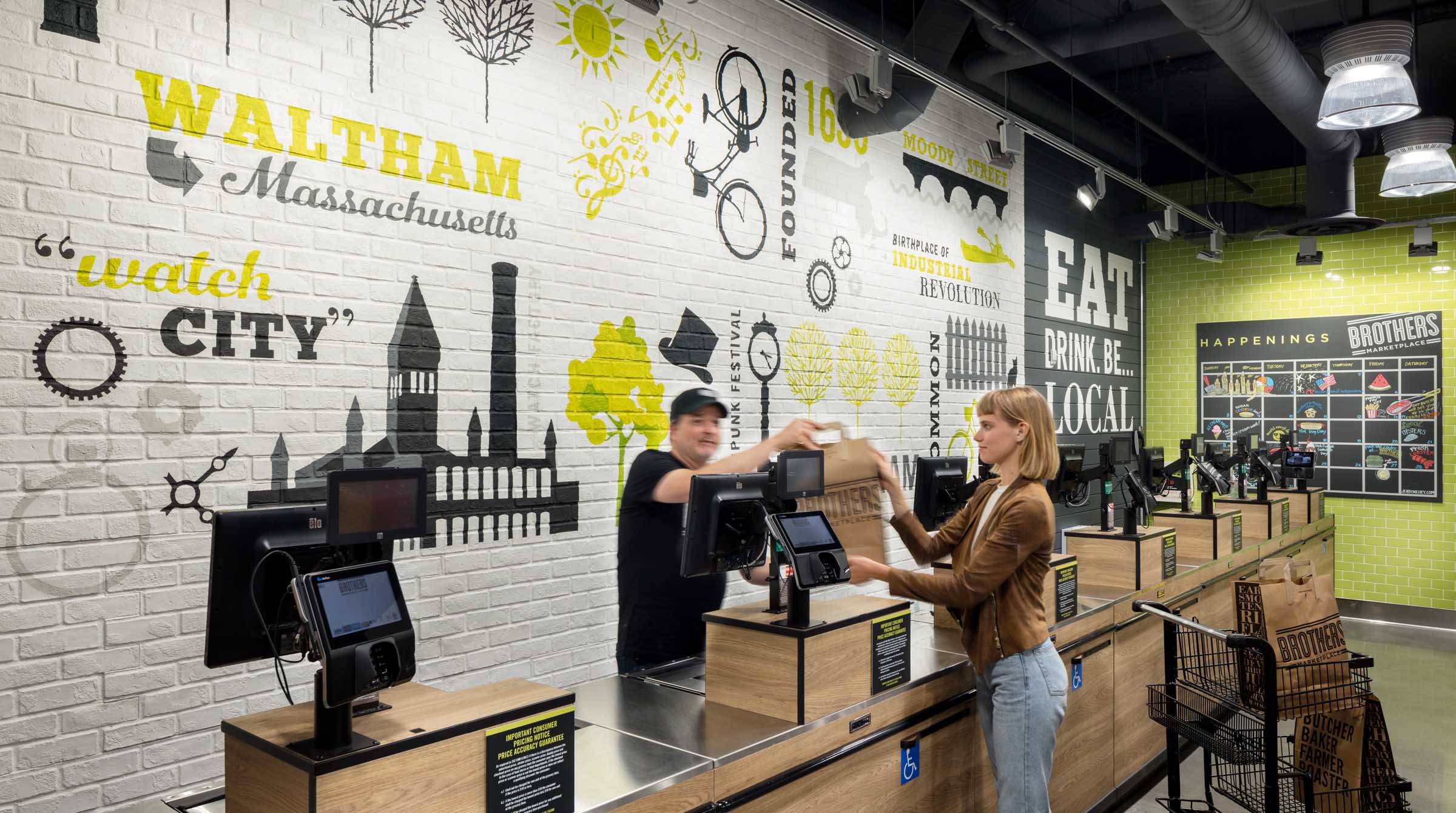 At Brothers Marketplace, each grocery tells its neighborhood's story through colorful graphics.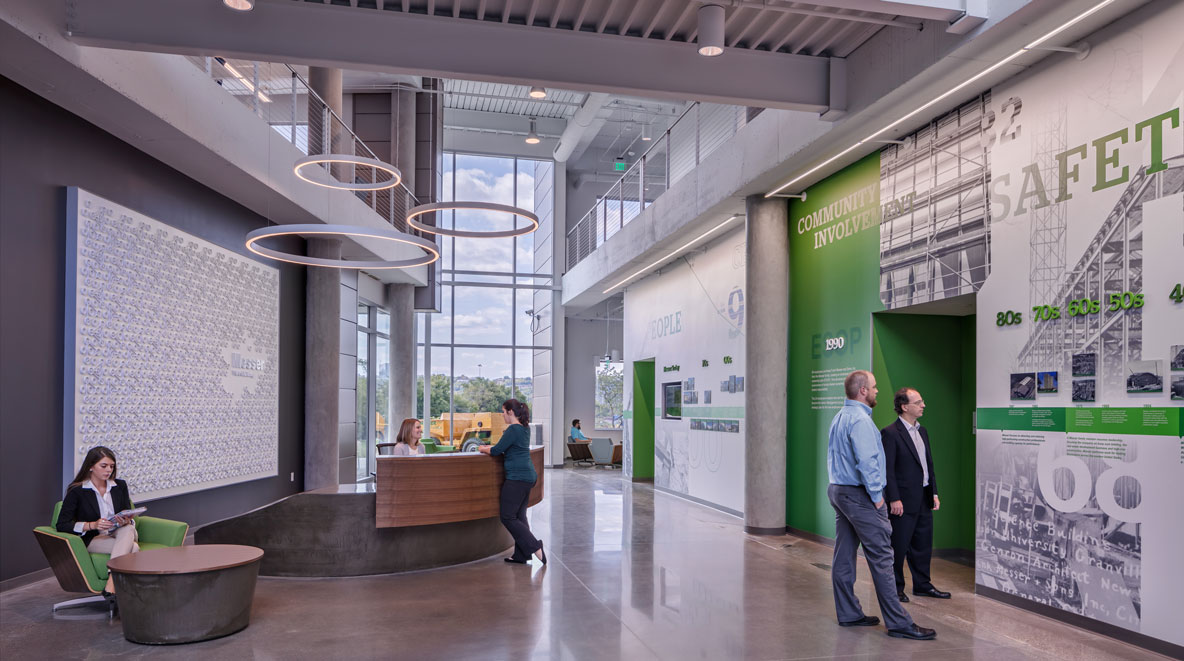 Visitors and employees are immersed in the Messer Construction story as they enter the reception area.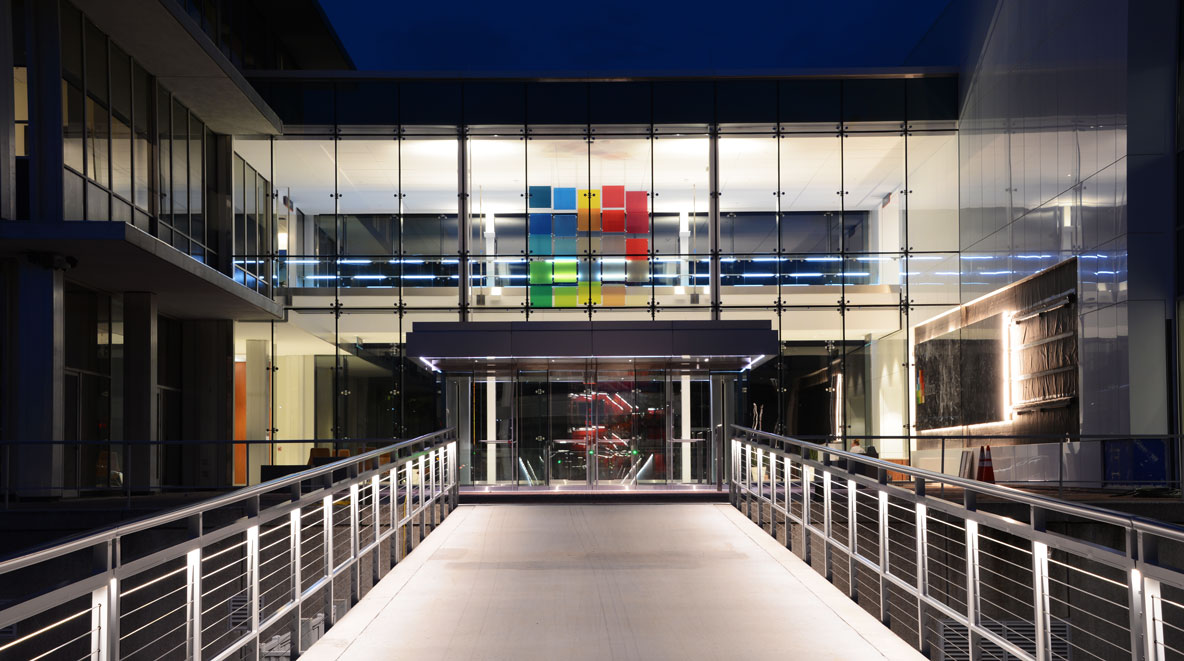 Altria's vibrant brand identity welcomes employees as an impressive sculptural element.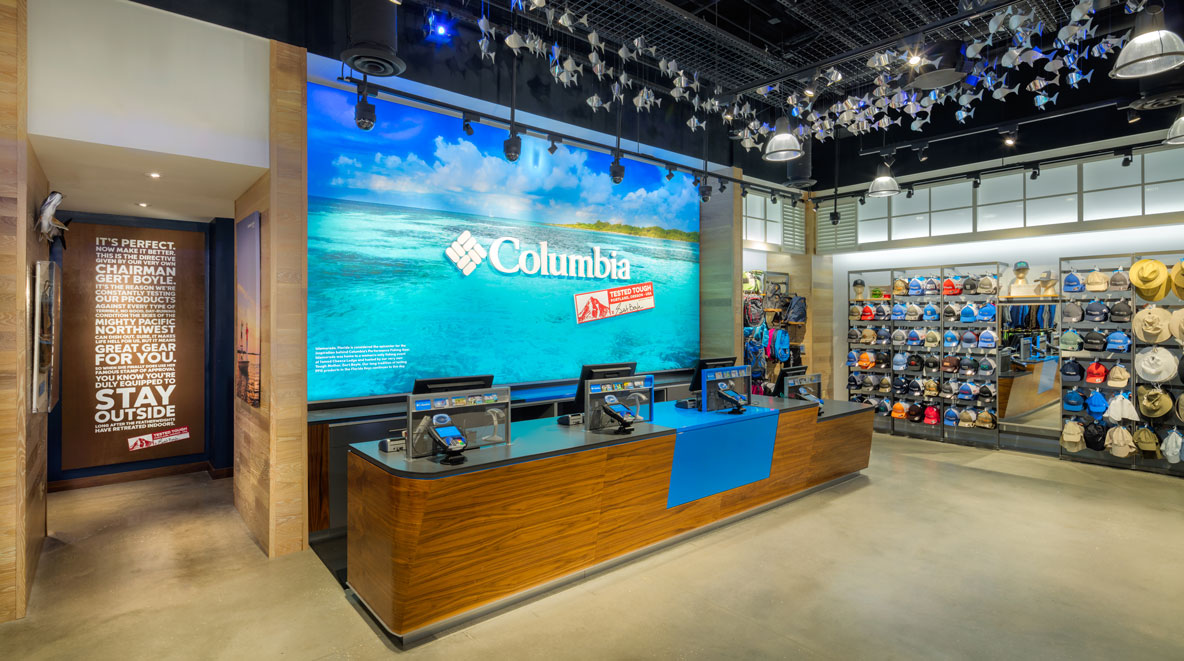 The Columbia shopper's journey is splashed with visual adventures at nearly every turn.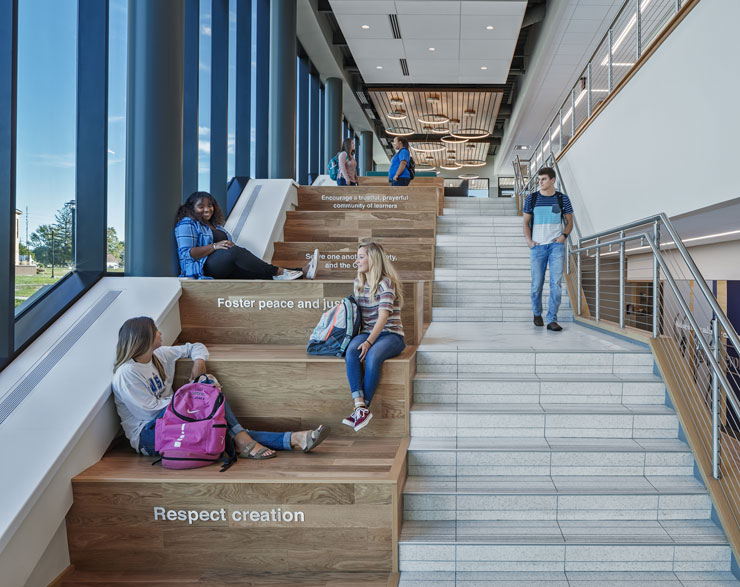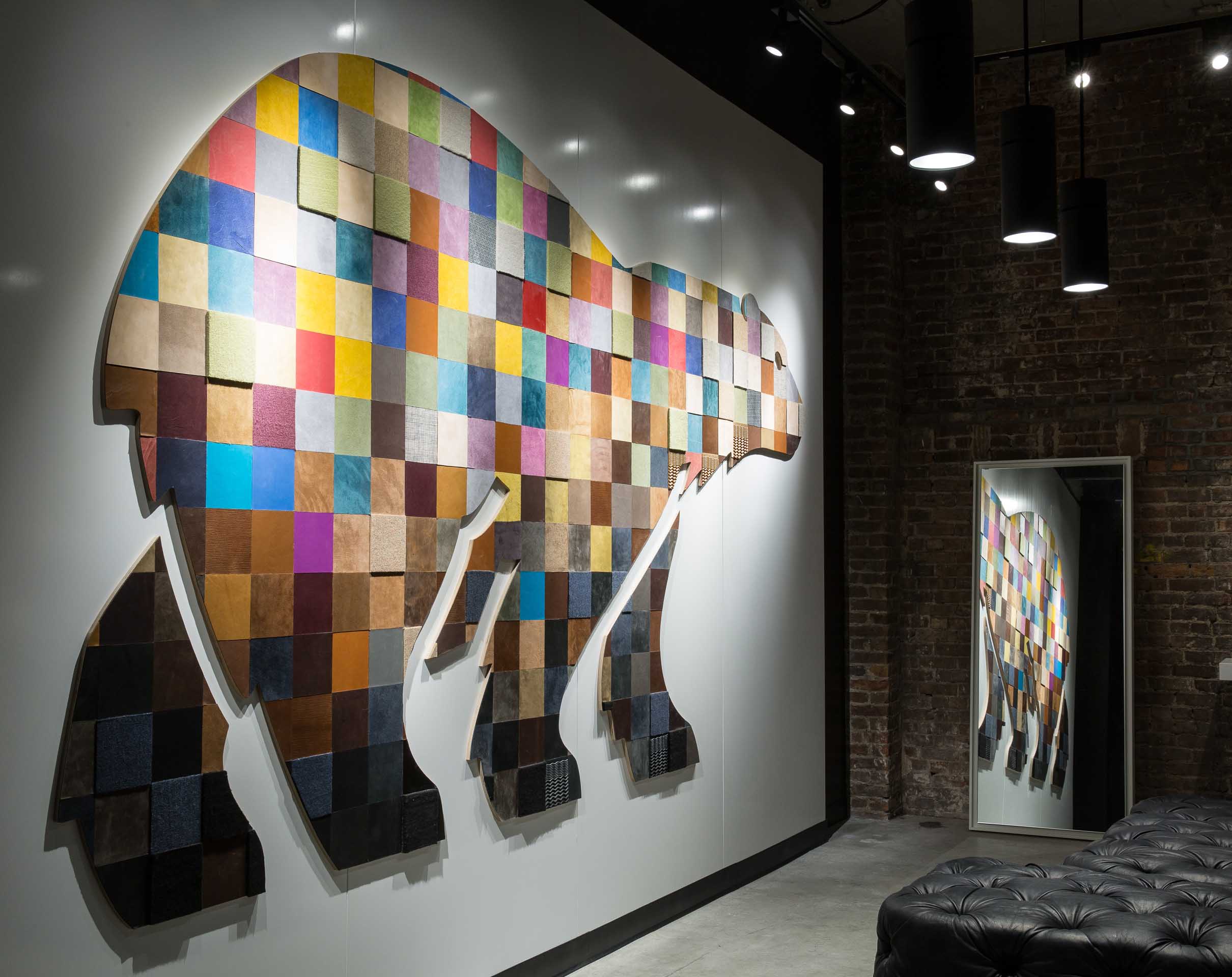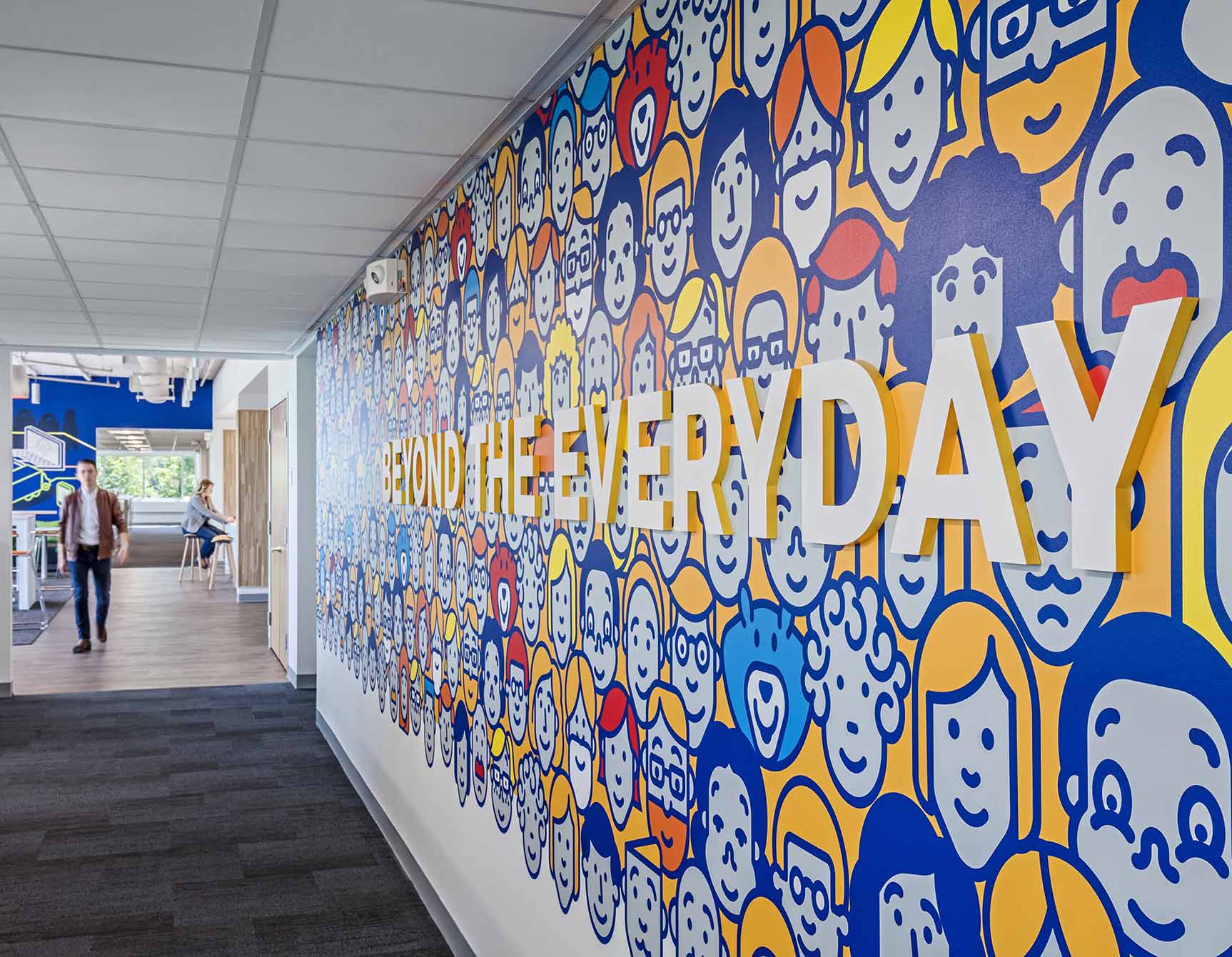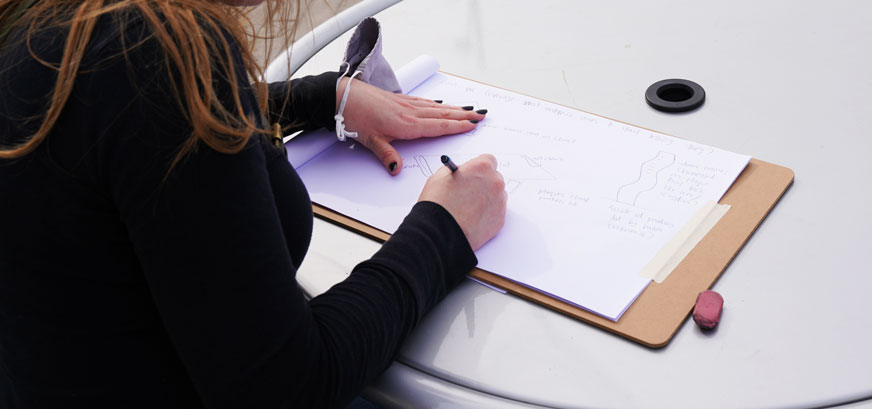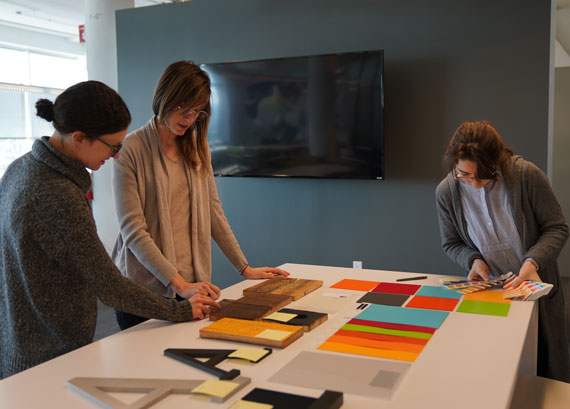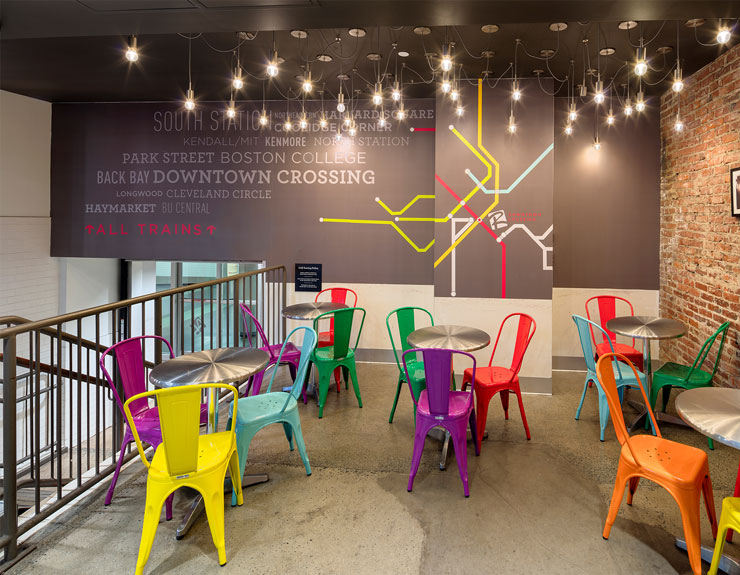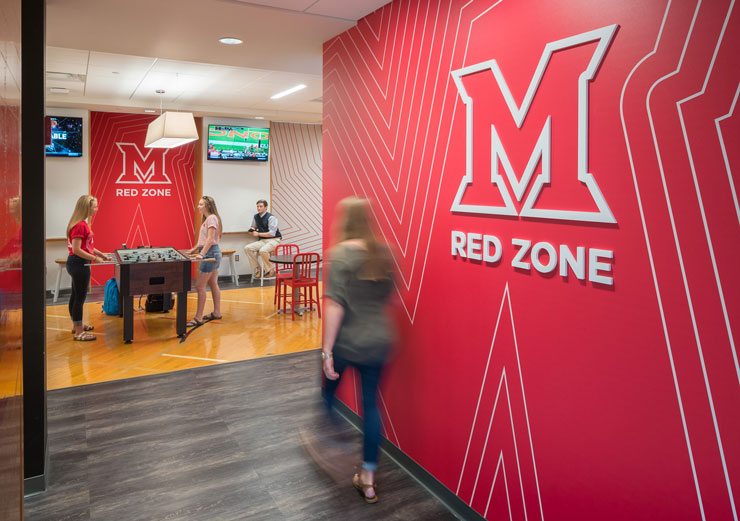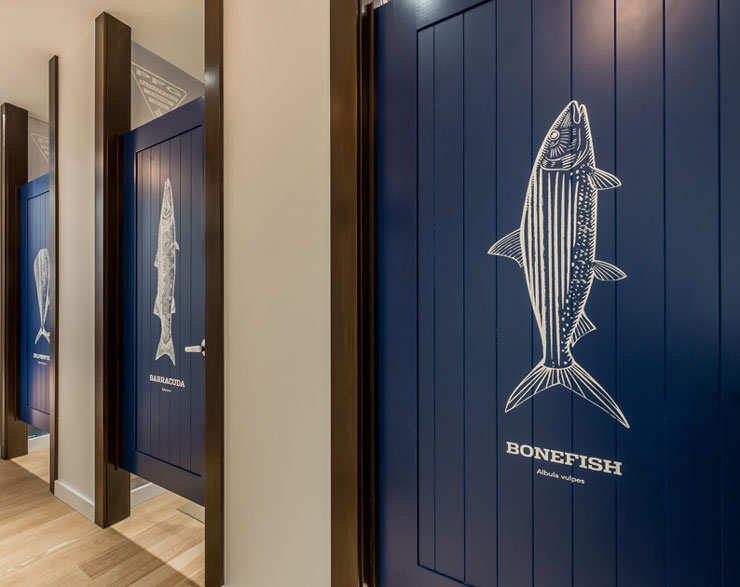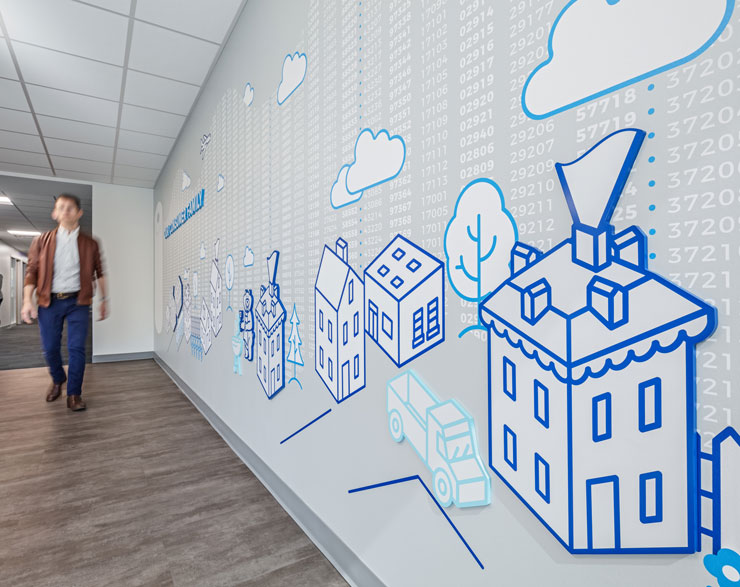 Our Services
Ways to Integrate Experiential Graphic Design
Experiential Graphic Design can tell your organization's story through a variety of approaches. From subtle to bold and everything in between, we'll help you navigate the best choices for your branded environments.
Brand Communication
Storytelling
Timeline/Heritage
Recognition
Wayfinding
Signage
Interactive Exhibits