Client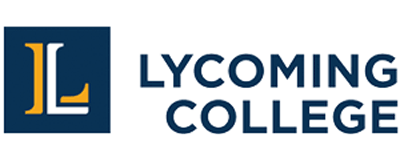 MORE THAN 200
students engage in music-making on campus every year through participation in choir, band, orchestra, chamber groups, and more.
Trachte Music Center
01 Challenge
Lycoming College has a rich and vibrant history in music dating back to 1812. Despite this long legacy, the music program had not been invested in for more than 75 years. With its recent efforts to revitalize the campus, Lycoming College enlisted BHDP to build a new music building connected to the Mary Lindsay Welch Honors Hall that would meet student needs and encourage community engagement.
02 Solution
The higher education team at BHDP designed a new 14,000-SF facility complete with soundproof practice rooms, classrooms, a signature rehearsal and recital space, a digital piano lab, a music resource and instrument room, and offices for music faculty. The building also provides outdoor concert and event space, allowing the campus and the community to interact.
Quick Facts
Location Williamsport, PA
Completion Date 2022
Size 14,000 SF
03 Results
Not only does the Trachte Music Center feature upgraded student spaces, but our experiential graphic design team also created a digitally printed mural that adds movement to the modern space. The mural, placed in the entry atrium between the music building and the honors hall, tells the story of the college's evolving music program and its connections to the city of Williamsport. With this state-of-the-art facility, Lycoming College can ensure that the gift of music will live on—both in members of its campus and the greater Williamsport community—for generations to come.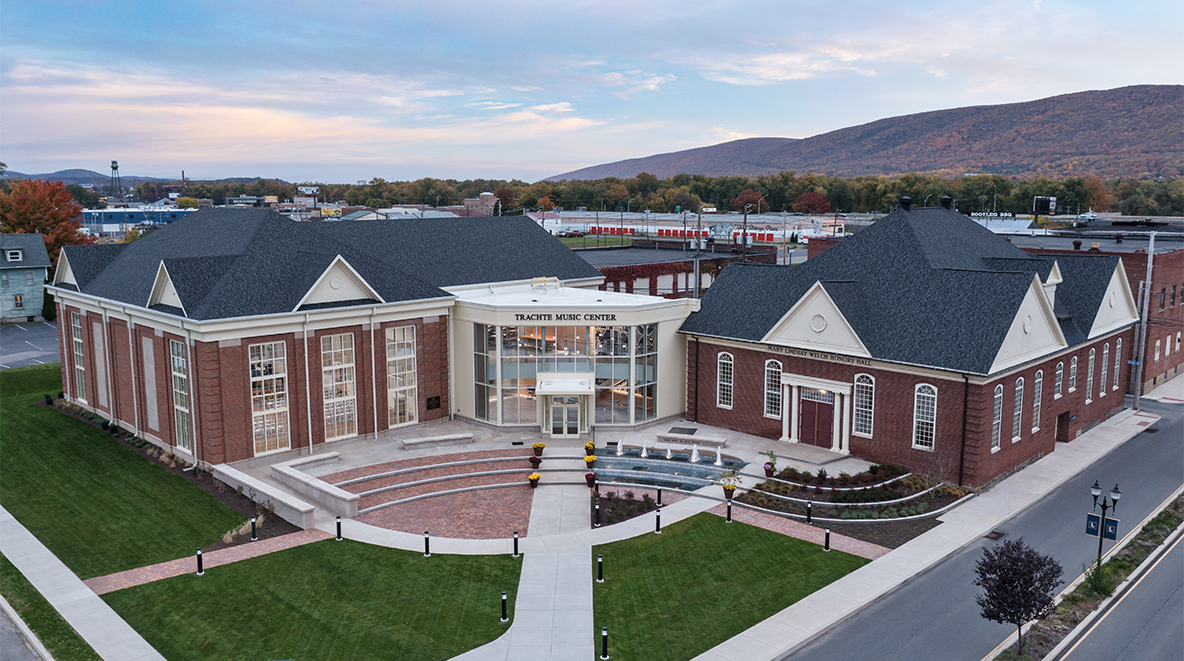 The Trachte Music Center's brick exterior maintains the campus's timeless design while the expansive windows add a modern touch.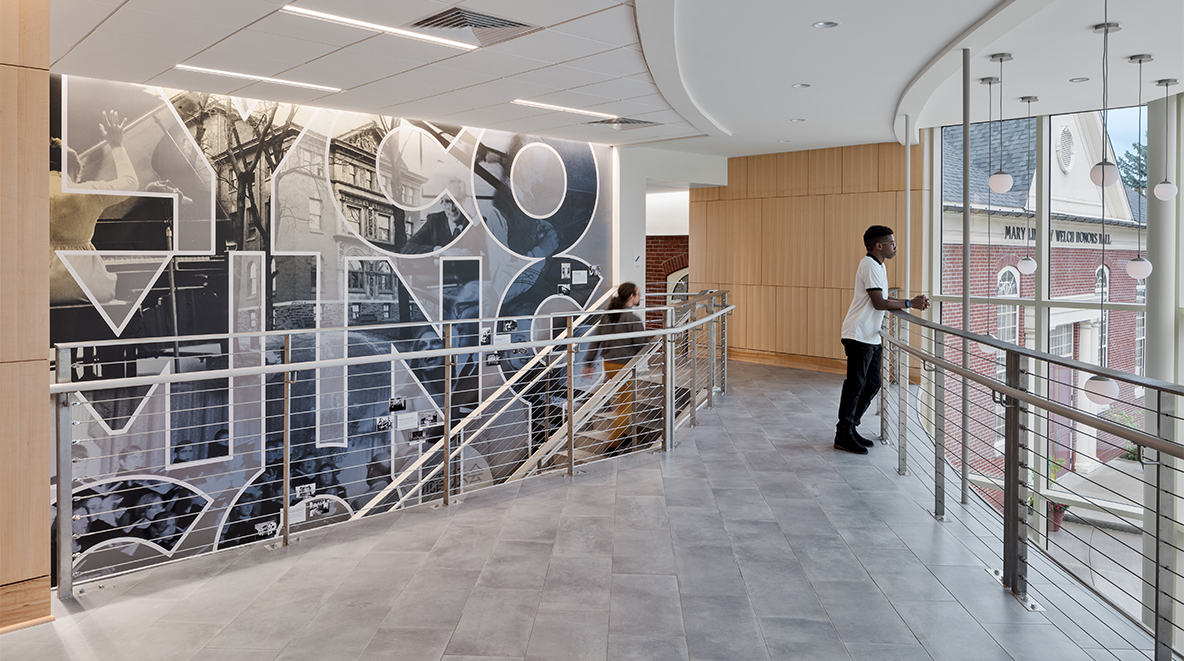 The building's entry atrium wall, parallel to the grand staircase, features a large, digitally printed mural highlighting the music school's history.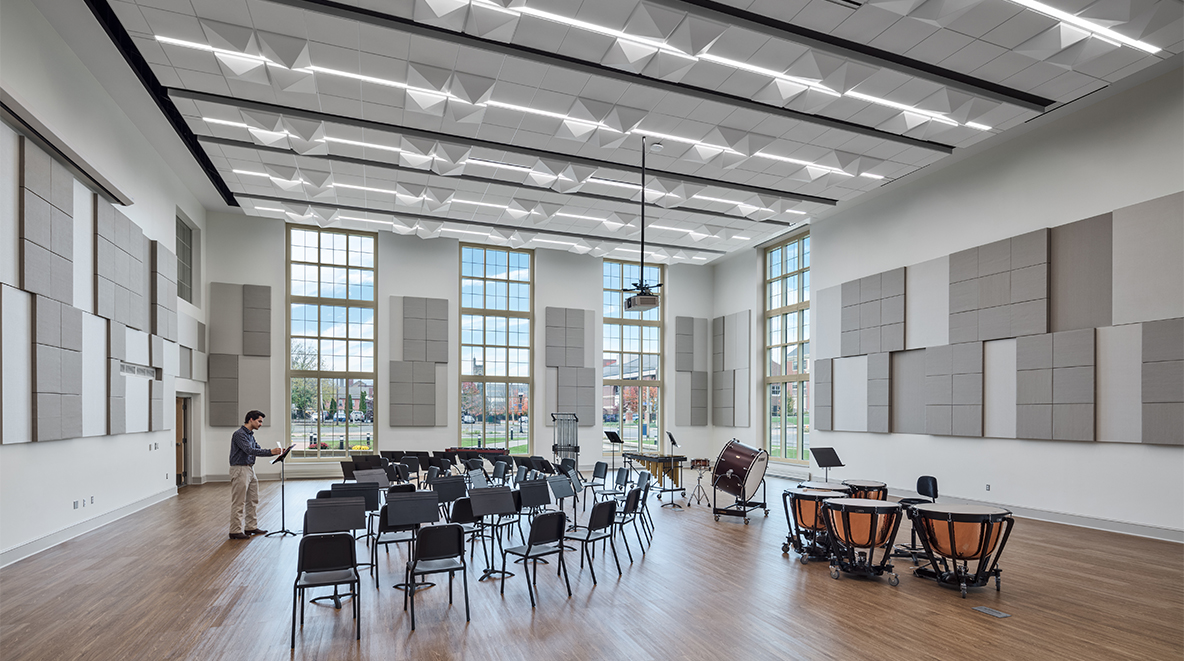 The music center's rehearsal and recital spaces provide students with the resources needed to continually hone their craft.