Let's Talk Master Planning
Planning For Your Future
BHDP provides comprehensive master planning services to help clients prepare for holistic, strategic growth in their facilities, communities, and campuses. Acting in tandem with our building design services, our master planning capabilities engage teams before project development to ensure alignment occurs between our clients' short and long-term visions of their strategies for space.
We have applied our expertise in master planning and building design with Fortune 500 corporations for over 50 years. This experience, both domestic and global, with multiple types of facilities includes planning strategies for large and often complex, multi-building office developments, mixed-use projects, urban and suburban corporate campuses, underground facilities, and greenfield and brownfield manufacturing sites.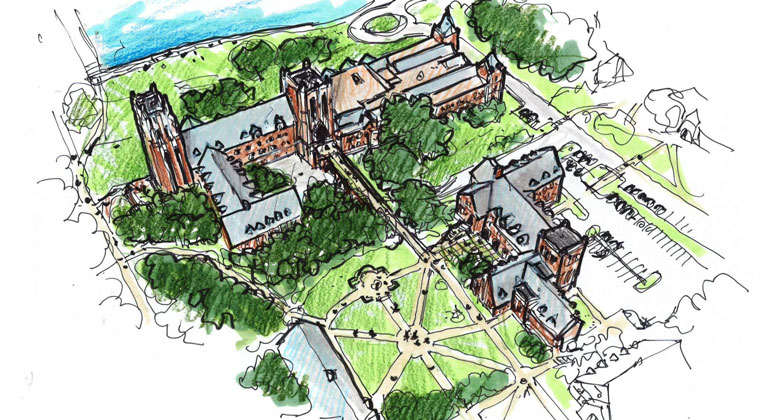 Site Master Planning
Master planning affords our clients an opportunity to assess their current real estate portfolio and to think more holistically about its future. We encourage them to expand their horizons and dream about what it could become through a process of validation. The key to any master planning effort is the investment made early in the process to develop a deep understanding of an organization's key strategies, unique challenges, and desired outcomes.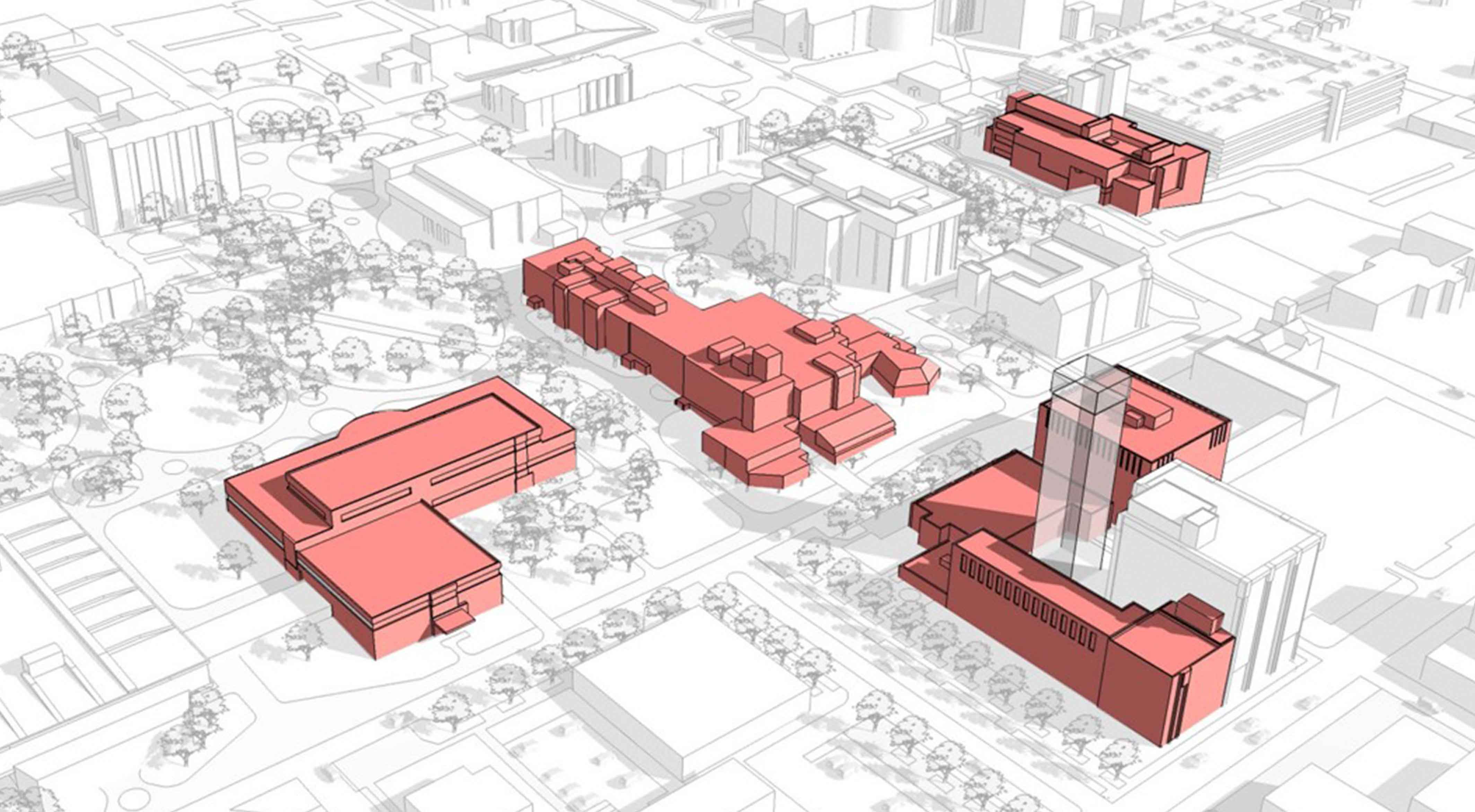 Building Assessment and Modeling
The natural environment and existing context of the site have a significant impact on the planning and design of the facility. Through the site master planning process, we define and evaluate buildable areas. Once identified, the orientation of structures, the relationship of pedestrian and vehicular zones, service access, views, outdoor spaces, and building massing are all investigated to create potential solutions for consideration. We explore building footprints to optimize the function of the interior work environment while responding to the environmental factors of the building context.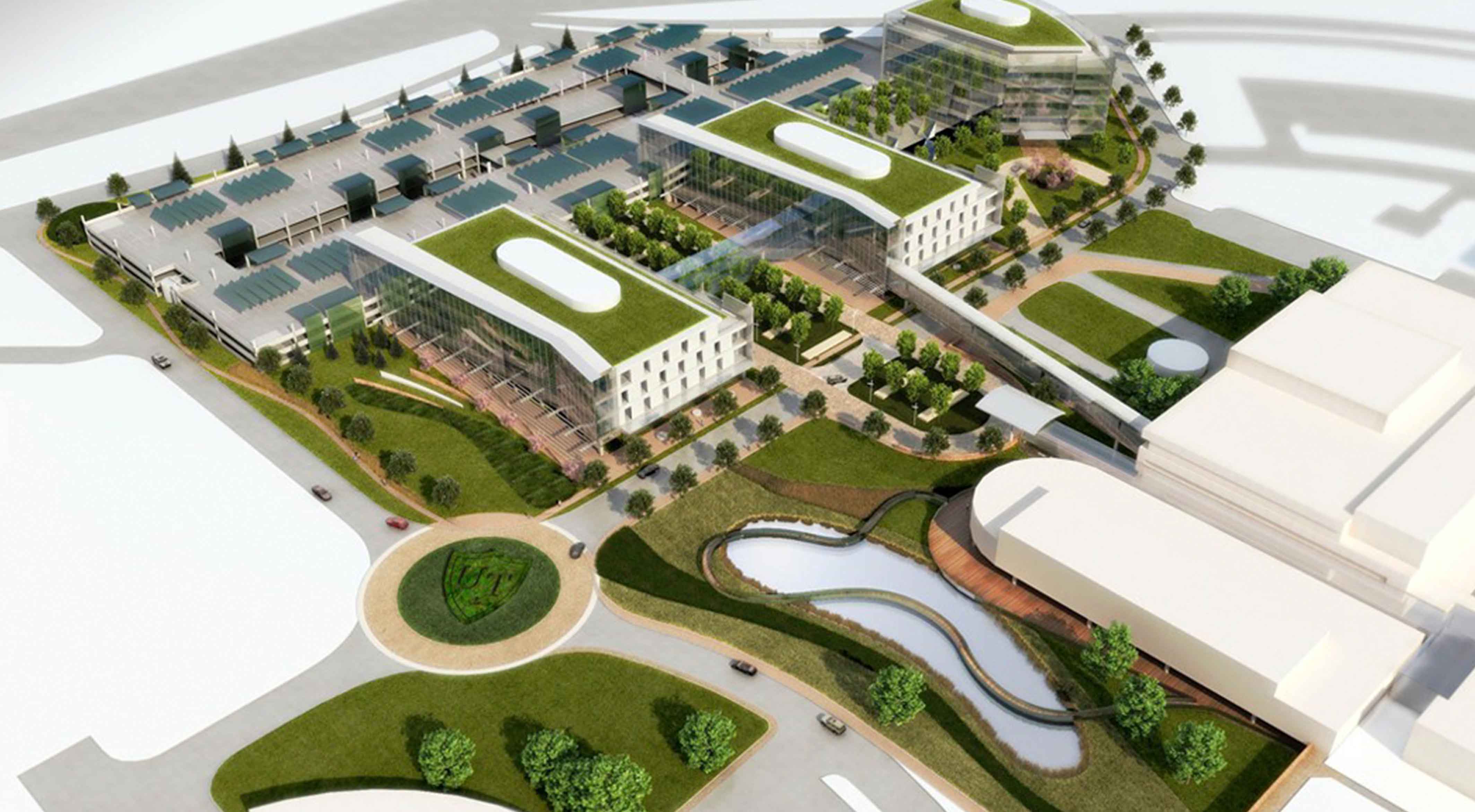 Building Identity
As the building diagram is being generated and formed, the vision for the building's look and feel begins to take shape. We utilize benchmarking, image sorting, and 3D representation of design solutions to communicate ideas and direction, driving towards a singular solution for the project. Once again, we explore sustainable features to deliver a balance between operational efficiency and enduring aesthetic significance, creating a place that reinforces desired outcomes while supplying an enhanced experience for those who are engaged.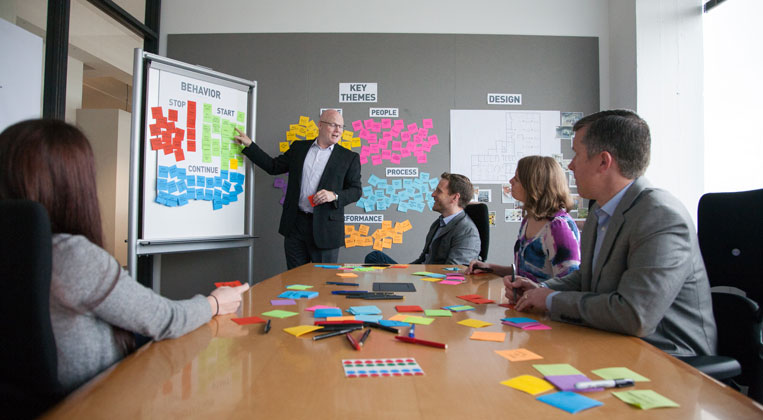 Comprehensive Strategic Services
From enterprise planning, workplace optimization, and change leadership and alignment, our strategy team can synthesize analytical intelligence with design thinking to deliver design strategies that are tailored to the needs of your organization.
Learn More
Our Expertise
Tailoring Design Solutions to Fit Your Organization's Needs
BHDP has over eight decades of experience serving clients worldwide. We serve seven markets and specialize in several other practices in addition to master planning.