Client

2,000 PEOPLE
per month (on average) were trained at the simulation center since its opening (stat from September 2015)
Interprofessional Immersive Simulation Center
01 Challenge
The University of Toledo had a vision: create a transformative learning program with interactive 3D virtual technology that simulates clinical environments for students and staff at all the University's colleges, the University Medical Center, and area hospitals. In collaboration with university professionals, BHDP turned their vision for the future of healthcare education into an interactive reality.
02 Solution
HDP worked with university health professionals and simulation experts to create the Interprofessional Immersive Simulation Center, equipped with an i-Space™—the world's first five-sided seamless LED virtual reality center for medical training, education, and research — and a virtual hospital outfitted with human patient simulators, state-of-the-art clinical equipment, and observation, control, and debriefing rooms.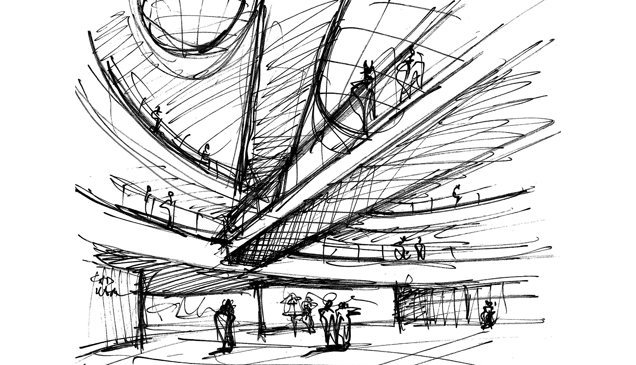 Quick Facts
Size 77,000 SF
Location Toledo, OH
Completion Date 2014
03 Results
The facility is a model for interprofessional and interdisciplinary collaboration in learning and research between healthcare and technology. It has improved patient safety while reducing operations costs. The facility is also LEED Gold-certified, a nod to the building's sustainable design.
Awards and Certifications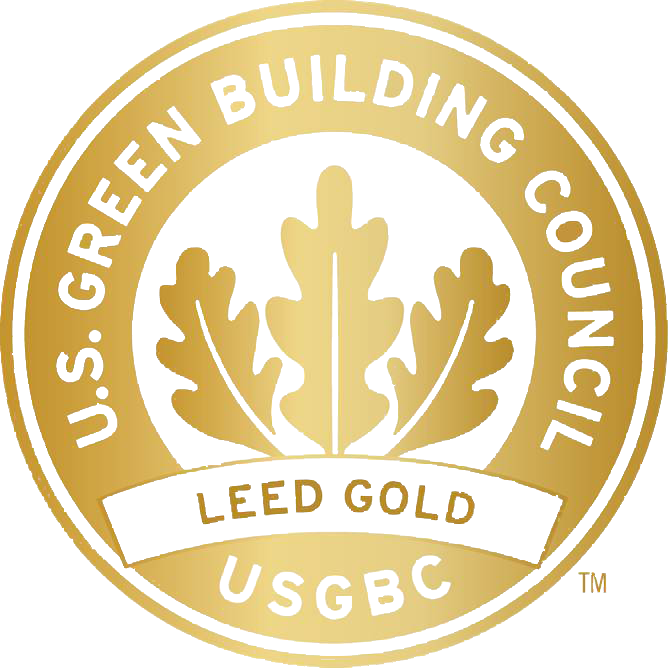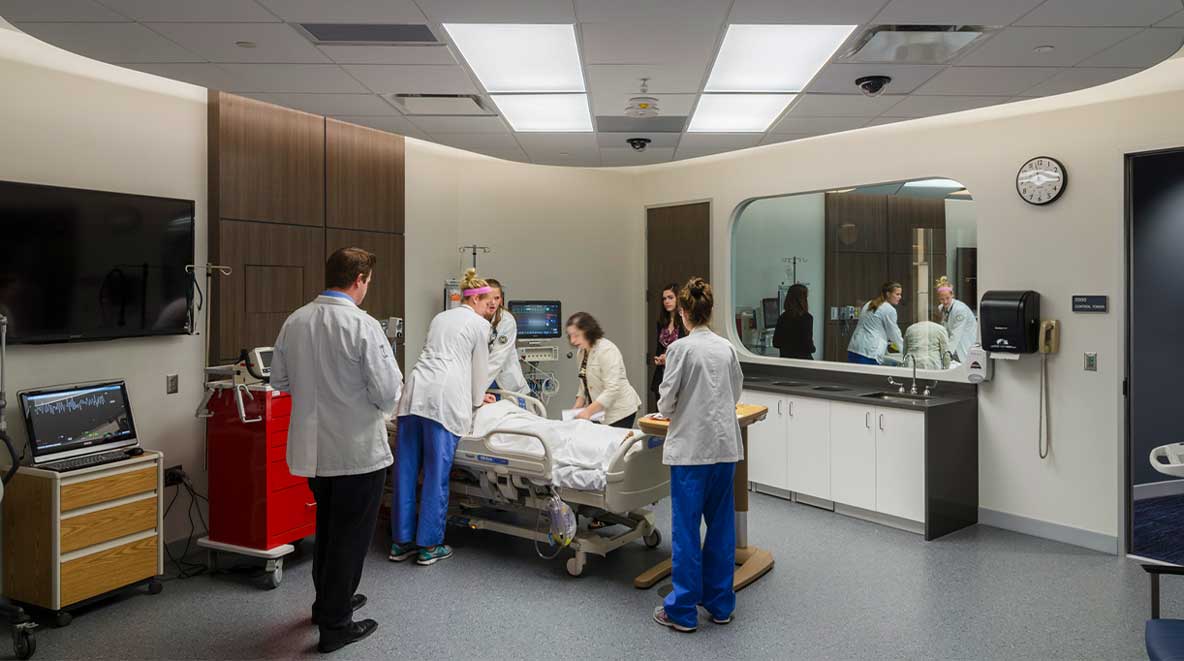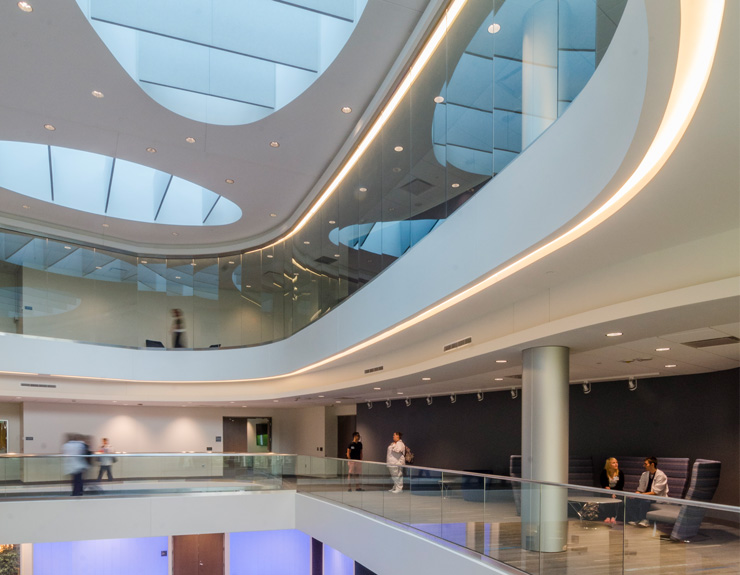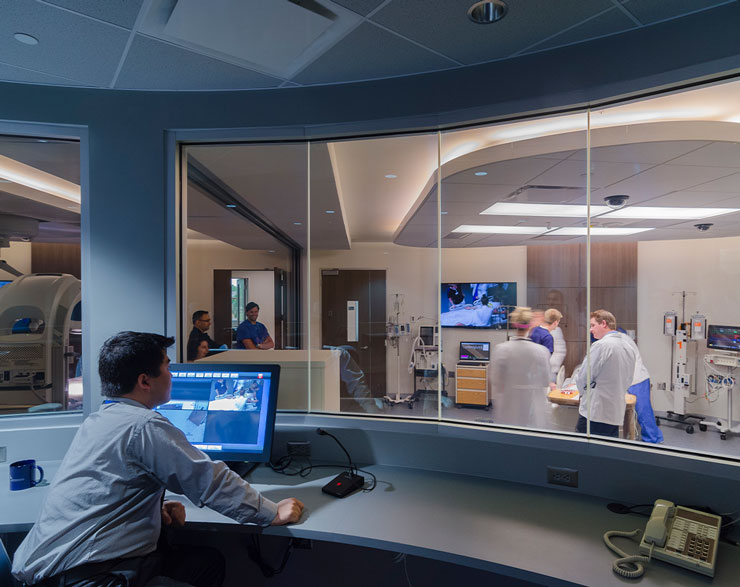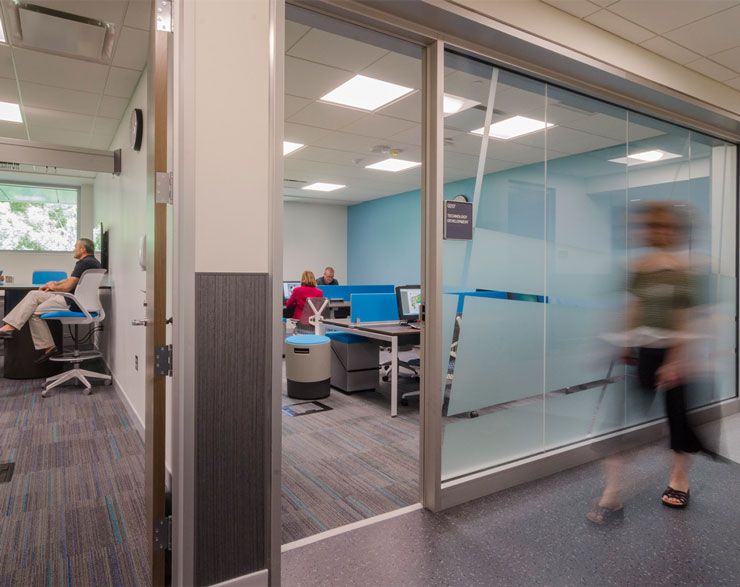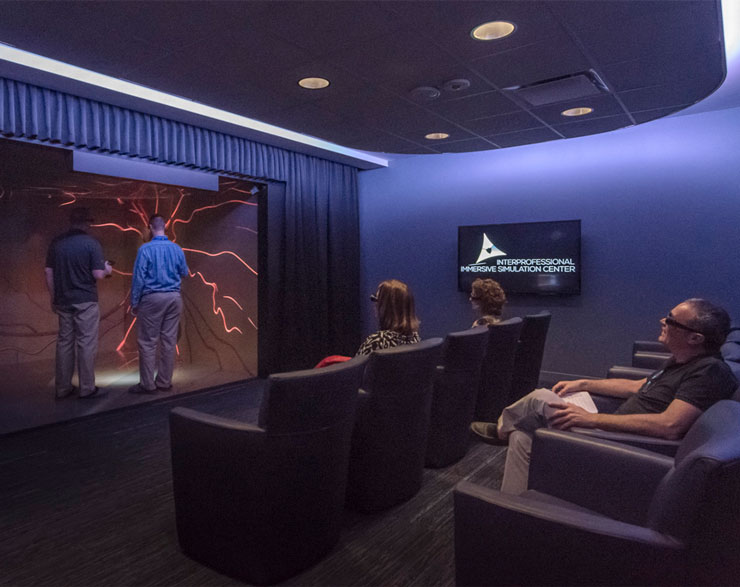 The UT team and I truly valued the skills and talents that BHDP brought to the project throughout the entire design and construction process ... we were able to take our vision of a world-class simulation center and turn it into a fully functional reality.
Pamela Boyers, Ph.D. Assoc. Vice Chancellor, Clinical Simulation, iEXCEL University of Nebraska Medical Center (formerly with University of Toledo)