Client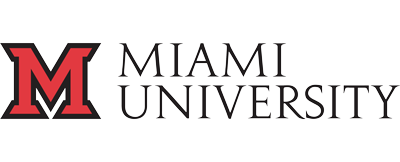 210,000 SF
Three-story project combining three existing buildings
Armstrong Student Center
01 Challenge
Partnering with the more than 200-year-old institution, we began with three existing buildings in an effort to transform the campus' student center—which was outdated and underutilized—and enhance the "Miami Experience" for all students.
02 Solution
Our design team worked to create a new facility that combined student socialization, professional development, recreation, dining, and events all under one roof while honoring Miami's strong history steeped in tradition.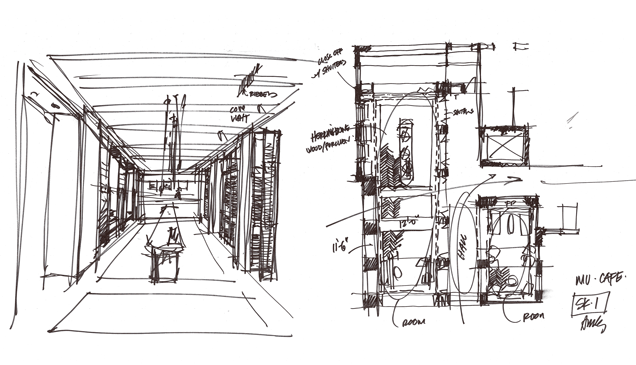 Quick Facts
Phase 1 Completed in 2014
Phase 2 Completed in 2017
The Pavilion Seats up to 850 people
Harry T. Wilks Theater Seats up to 500 people
03 Results
The three-story project's key spaces include an interior "street" with a skylight, a 500-seat theater and event space, plus a culinary marketplace with six separate food venues. The student center also contains several lounges, a student government chamber, a sports grill, study spaces to promote scholarly and social interaction, a multi-cultural suite, and Wiikiaami room dedicated to the Myaamia Native American tribe. Lounges and study areas were equipped with technology resources for individual and group work, while each space was designed to facilitate open, creative productivity and social interaction.
Certifications and Awards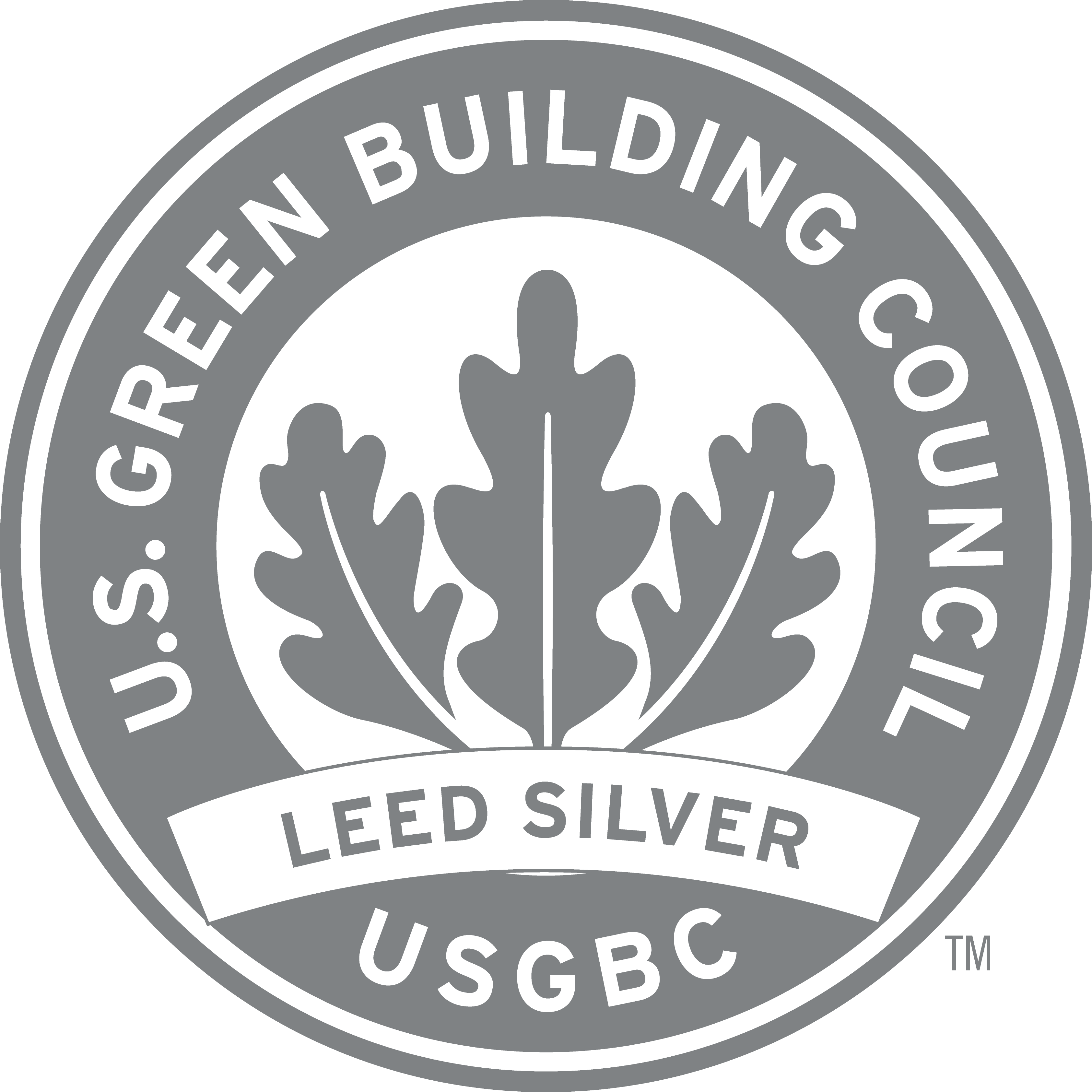 Honoring Tradition
Working with Miami University, an institution with strong roots and a large alumni base, we knew we needed to understand and learn about the school's rich traditions and history. Chartered in 1805, the university's name is derived from the Miami Tribe of Oklahoma, which once inhabited the land where the university is now situated. Moreover, design elements and features throughout the building emphasize traditions that will be cherished by past and future generations for years to come.
The Armstrong Student Center represents the embodiment of a new heart and soul of campus life that is uniquely Miami's, now and for future generations of Miamians to enjoy.
John Seibert, Miami's Director of Planning, Architecture, and Engineering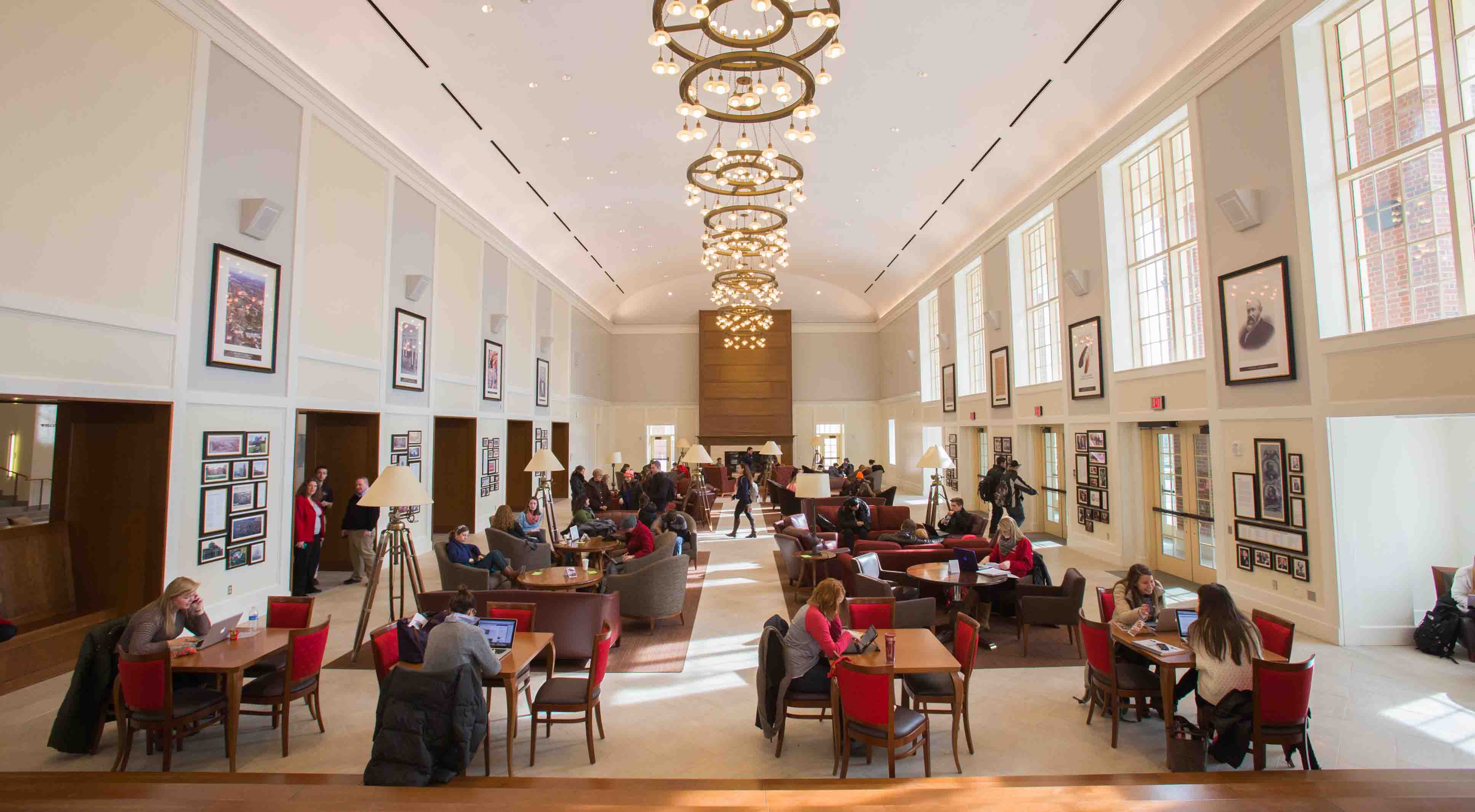 Shade Family Room
Inside the main entrance, students and visitors are immediately immersed in the "Miami Experience" as they enter the Shade Family Room. The room not only features images and memorabilia chronicling the university's 200-plus years, it also provides a warm atmosphere for students to gather and interact; it is the family room of the university.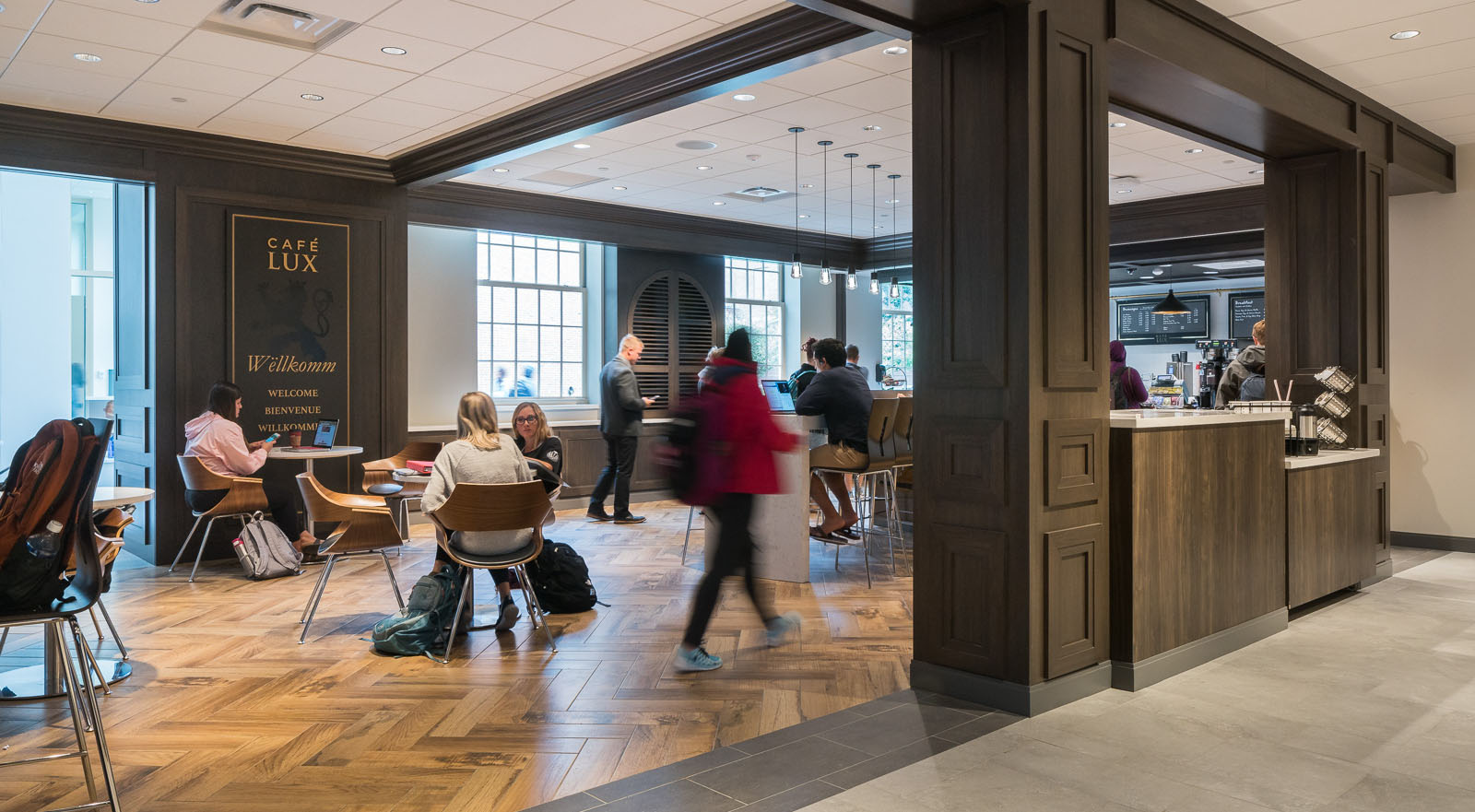 European Café
Inspired by Miami's study abroad program in Luxembourg, Café Lux offers students a coffee shop experience in the building's east wing. This inviting spot is nestled among various gathering, retail, and conference spaces.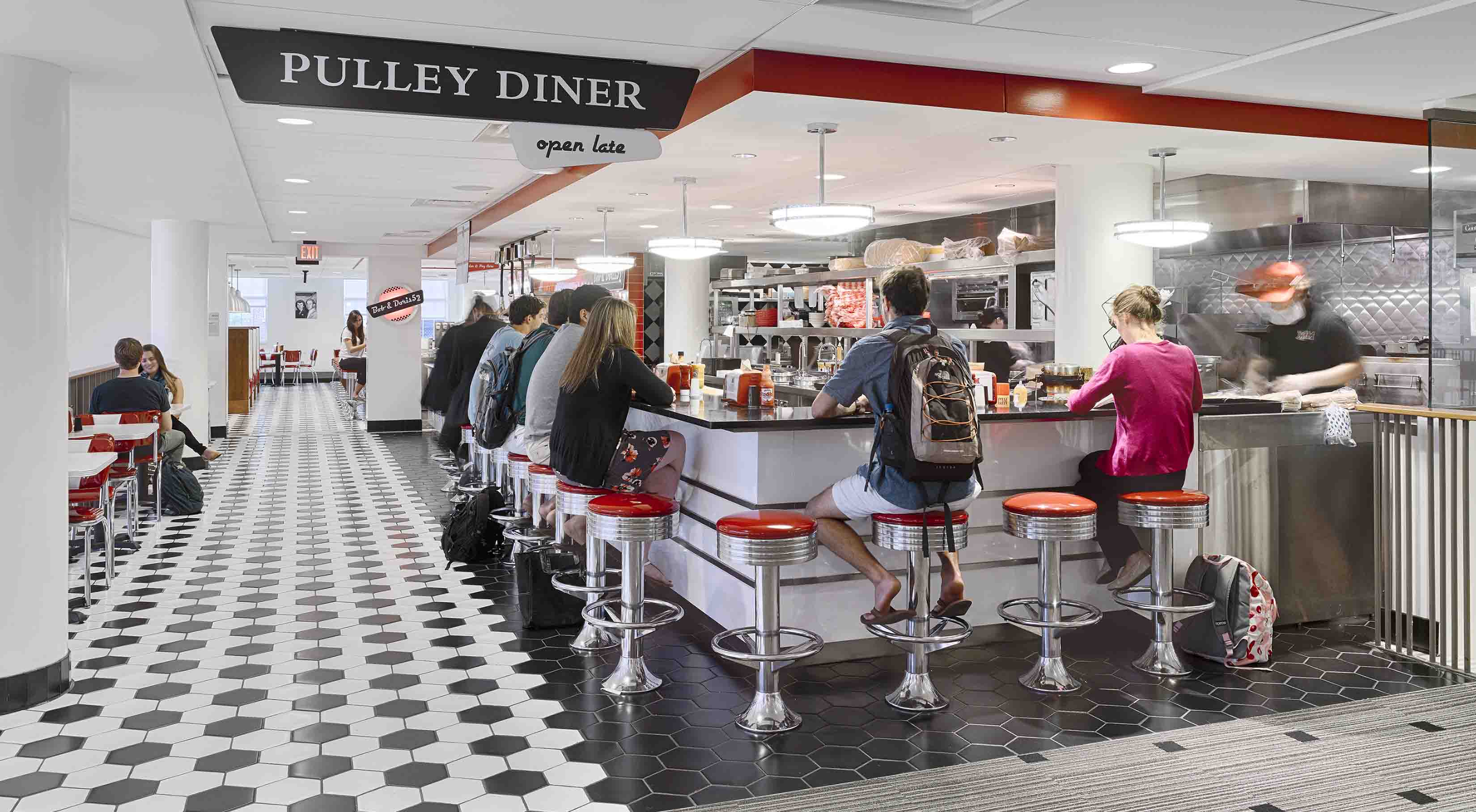 Retro Dining Experience
Among the student center's plethora of dining options, the Bob and Dorris '52 Pulley Diner serves breakfast, lunch, and dinner in a retro space outfitted with booths, dining counter stools, and a milkshake bar reminiscent of a 1950's diner.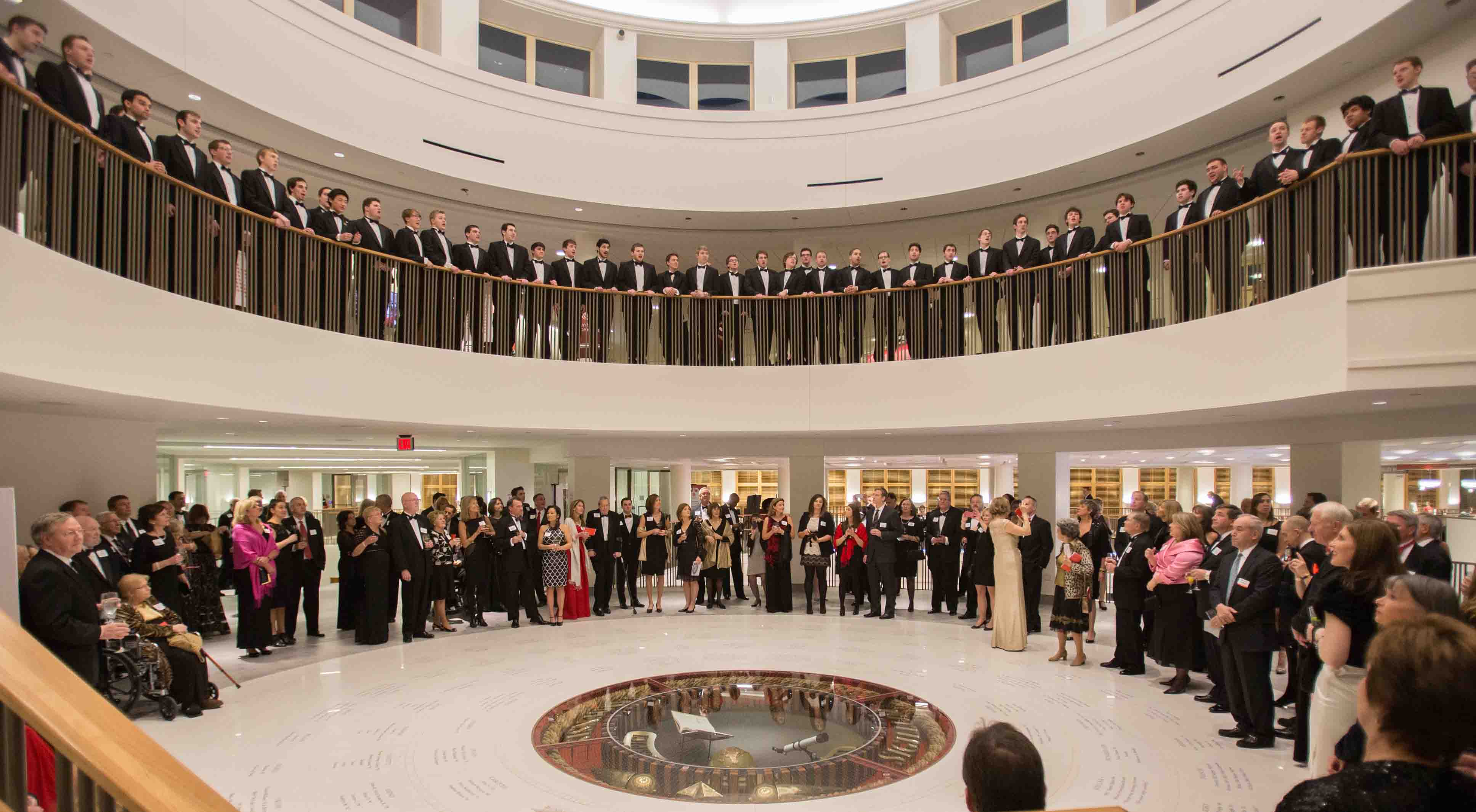 Unifying Rotunda
The symbolic center of the building is a signature space, featuring a detailed 3D version of the university seal beneath the rotunda's skylight, created with real objects and containing students' words and artwork to link the university's past, present, and future.
One-Of-A-Kind Experiences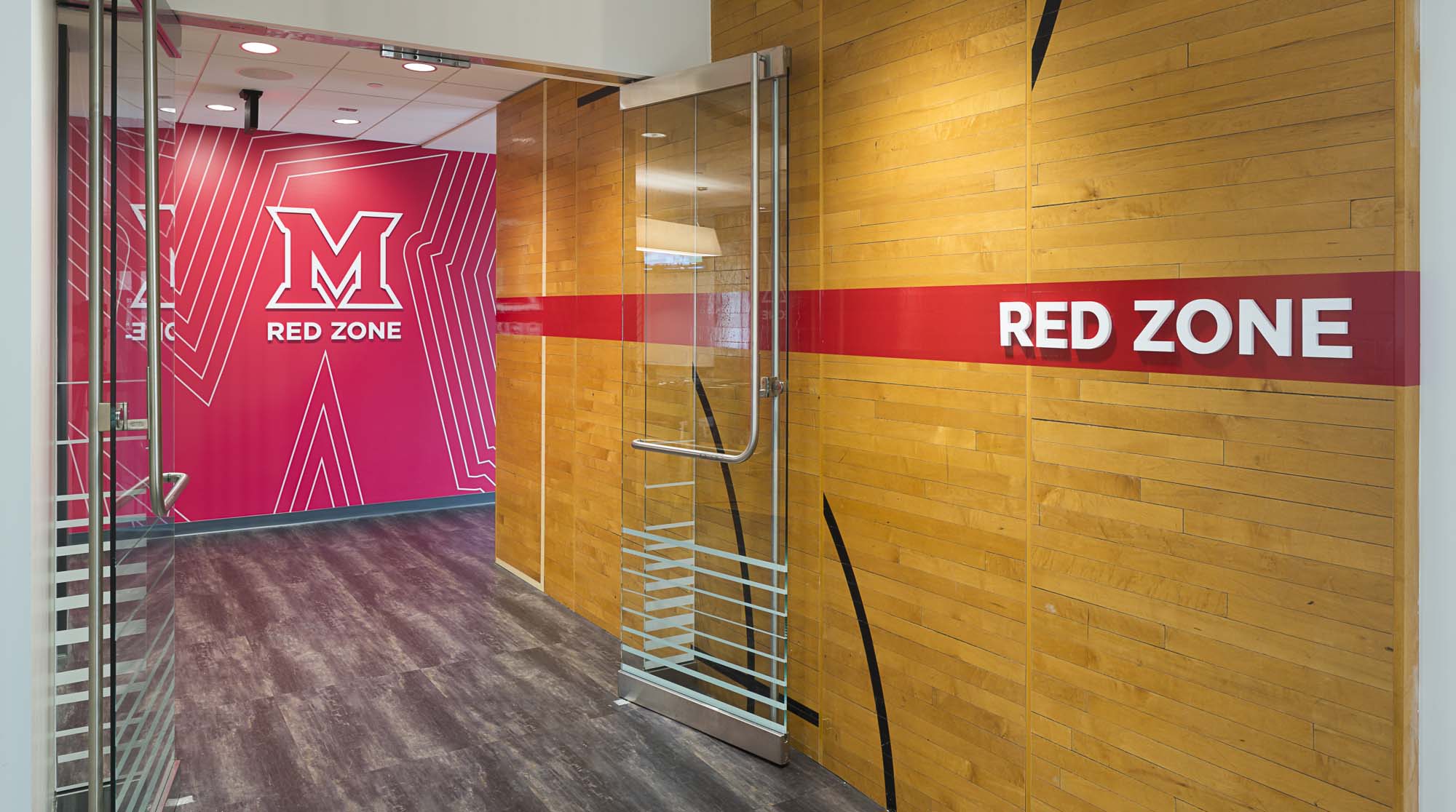 The Red Zone, a sports dining option, uses reclaimed wood from a beloved basketball court at Miami.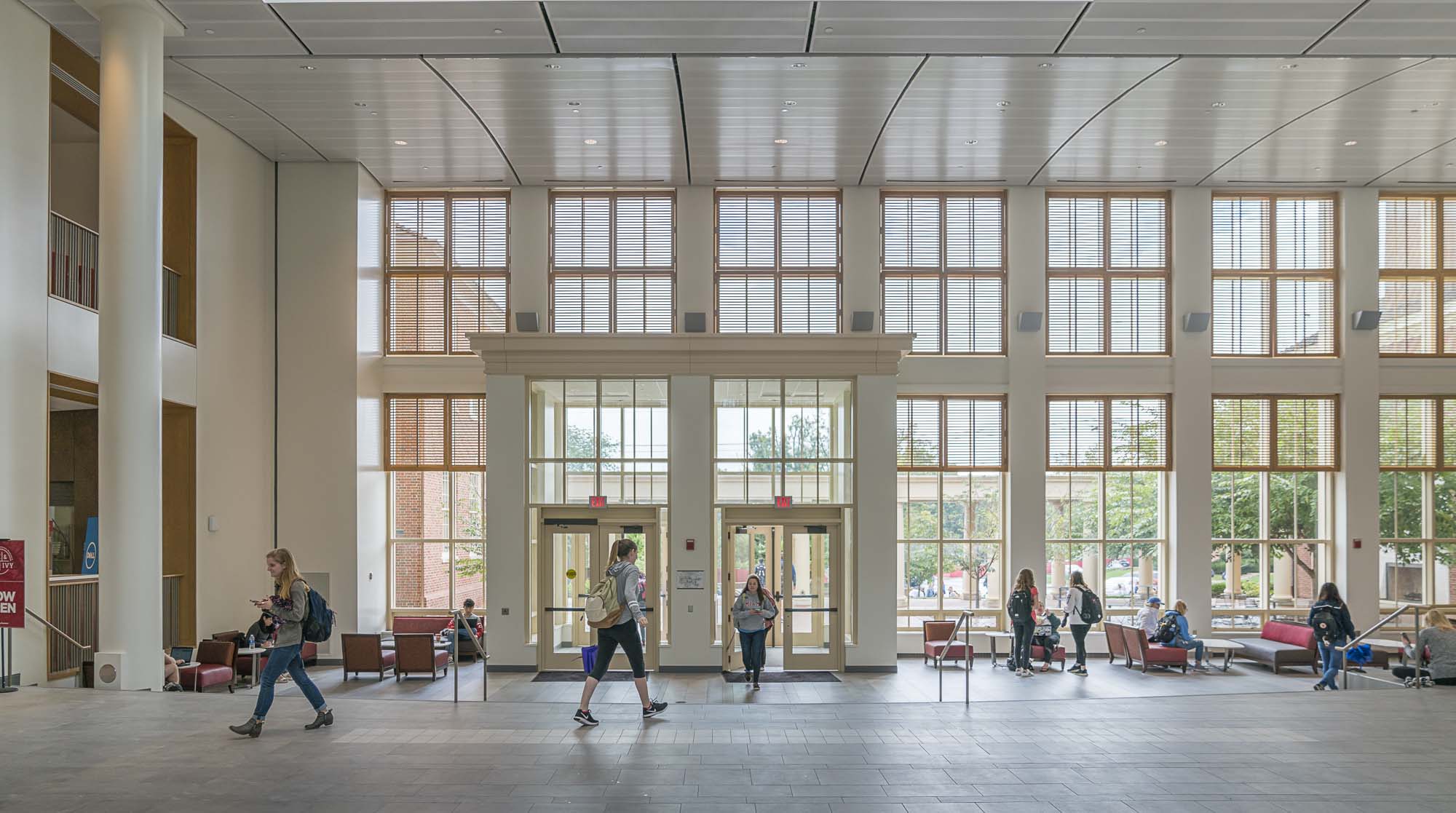 A bright, welcoming atrium connects two renovated buildings.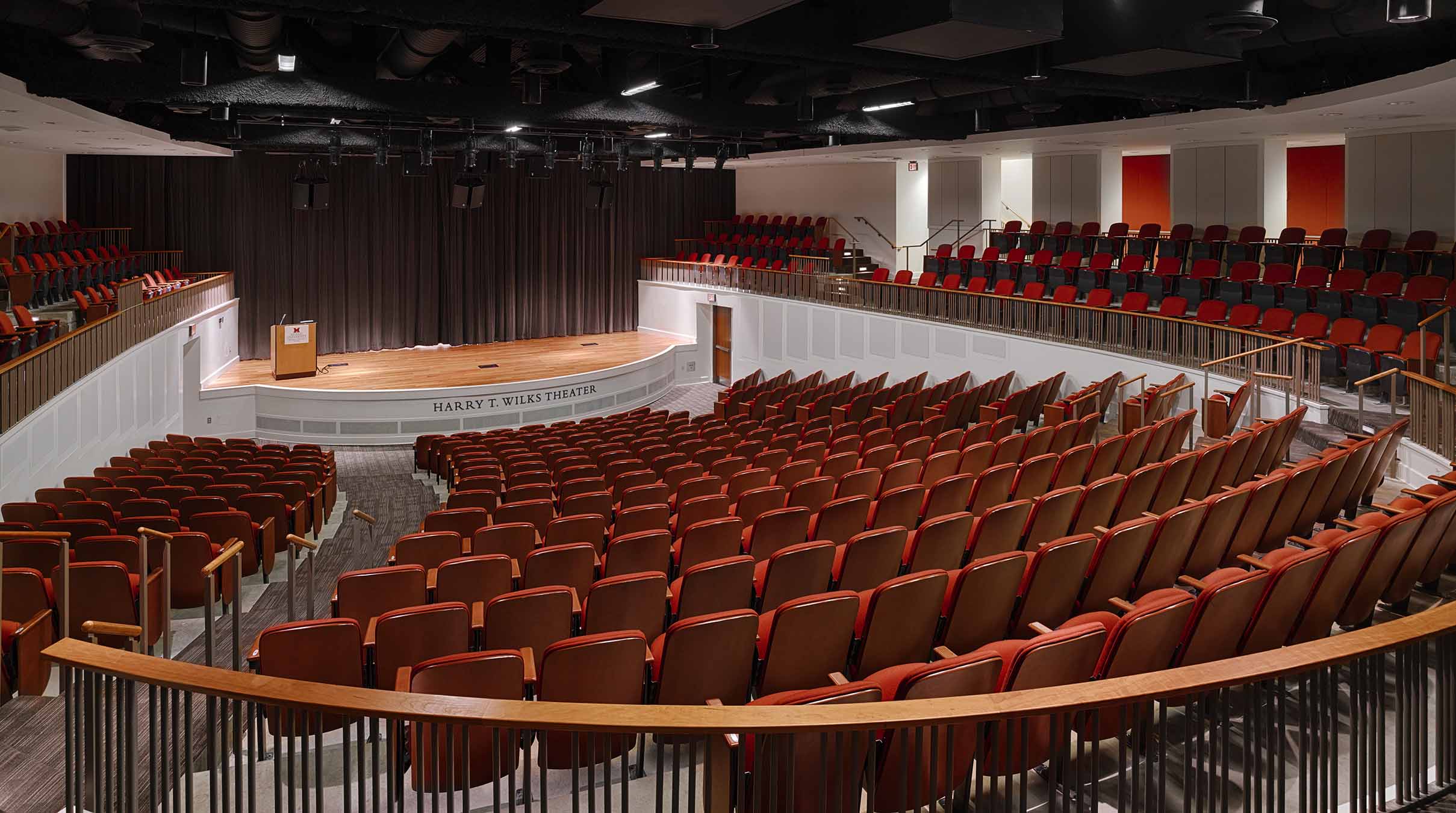 This intimate, 500-seat theater can host everything from student organizations to professional performances.