Client

33,000-SF
Innovation Hub inspired by Safelite's fast-paced and collaborative culture
Innovation Hub
01 Challenge
Safelite AutoGlass sought to increase innovation amongst several of their creative groups as well as define a space for a 60-person customer support team. Safelite needed a unique, elevated design to disrupt the standard and inspire collaboration among employees.
02 Solution
BHDP designed a sophisticated Innovation Hub with an open floor plan and several collaborative working zones. The office features an exposed ceiling, spacious conference rooms with flexible garage doors, and adjustable desks for all team members.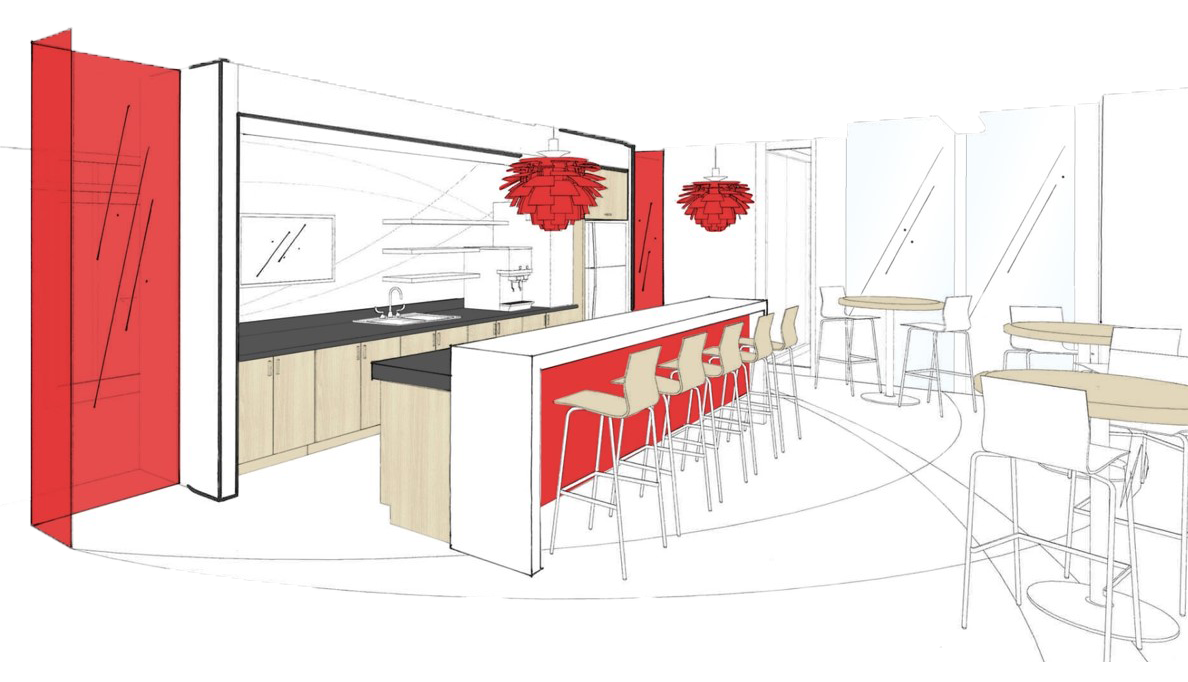 Quick Facts
Size 33,000 SF
Completion Date 2019
Location Columbus, OH
03 Results
The dynamic and diverse spaces have encouraged more impromptu meetings for groups both large and small, leading to a greater sense of collaboration and a quicker drive to solutions. The new design enhances work efficiencies and encourages best practice sharing across teams that couldn't collaborate previously. The time savings, quality of space, and excitement surrounding the changes have even inspired talk of remodeling additional floors of the Safelite building to make an effective form of floor design accessible to other employees. Many other improvements have been noticed by the Safelite team, as well.
Balanced Spaces
Safelite remarked that each space is used equally. The variety of options meet different needs; big teams, small teams, and teams in between can all utilize the space in unique ways.
Enhanced Recruitment
Safelite's brand identity is represented with EGD throughout the hub, impacting prospective employees the moment they enter the space.
Better Tools
Teams are using the new technology to their advantage; the digital displays and "theater-like" presentation area is used daily. The movable technology has become a useful tool to share work.
Reinvented Culture
The Innovation Hub is representative of Safelite's fast-paced and collaborative culture. This process has realigned their workforce and outlined where they aspire to be in years to come.