Client

UP TO 200
users can utilize this workplace environment as needed
Talent Magnet
01 Challenge
A Confidential Financial Services Company was facing talent shortages in their major markets and wanted to rethink the traditional workplace environment. They approached BHDP with this challenge, and our team delivered a creative design for a "Talent Magnet" in Atlanta, GA. The Talent Magnet supports unique user experiences and caters to a wide range of employee needs, allowing the company to expand their reach, advance their portfolio strategy, and redefine traditional workplace boundaries.
02 Solution
The new office balances social and collaborative hubs, focus areas, and traditional and flexible workstations. A central social hub provides ideal space for networking and community events, while a collapsible, multi-purpose room allows for even more flexibility. Employees can work collaboratively at large tables and comfy seating areas or complete heads-down work in the private booths or at one of the 40 workstations.
Quick Facts
Completion Date 2022
Size 12,300 SF
Location Atlanta, GA
03 Results
Located at Ponce City Market, the office offers employees various amenities just steps away from their desks. Exposed brick and concrete columns give the space an industrial feel and connect the office to the building's history as a former Sears factory. Large windows bring in natural light, and a custom light feature highlights the city the office resides in.
The completed space attracts potential employees and incentivizes current employees to pop into the office and collaborate with their coworkers. Best of all, everyone can have an entirely unique experience within the environment—showcasing the power of design for people.
Certifications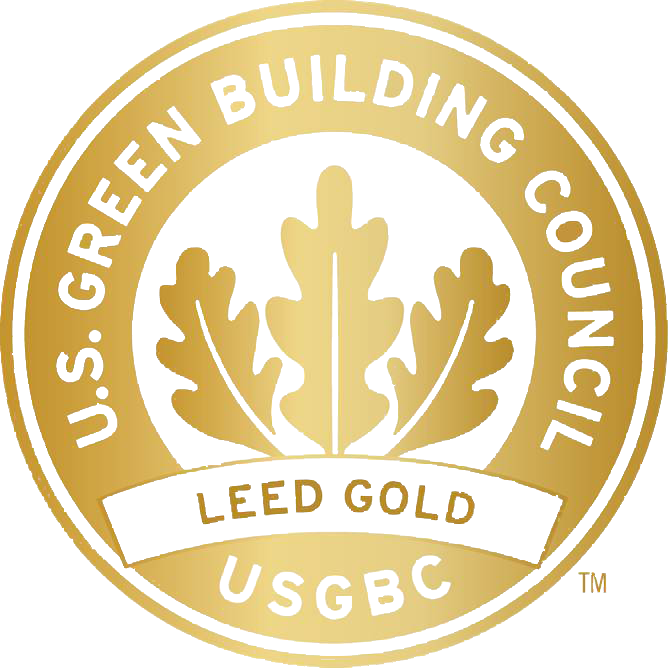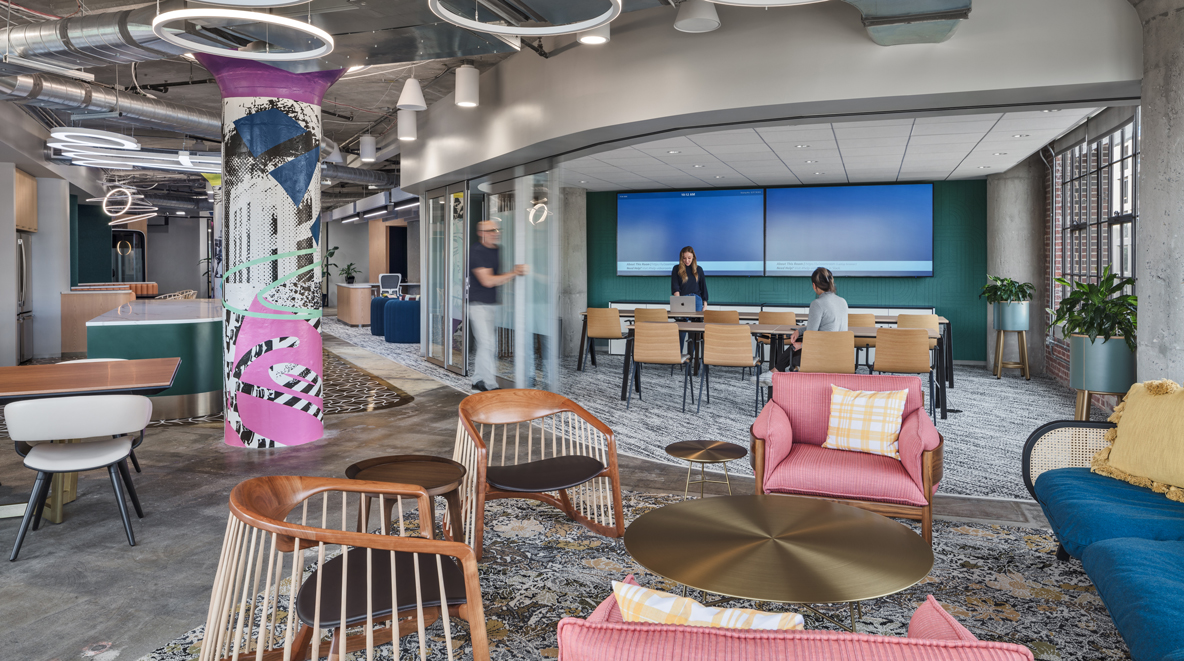 Colorful graphics wrapped around the concrete columns provide a nice pop of color and celebrate the industrial vibe of the space.