Client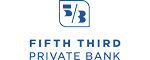 LOCAL ART
was hand-selected to adorn the walls of the new office
New Montgomery Quarter Office
01 Challenge
With a growing number of Wealth Asset Management customers and a need for a new type of banking space, Fifth Third Private Bank looked to develop a sophisticated and comfortable experience you may not find in typical environments. BHDP worked with Fifth Third to design a tailored and convenient destination in Montgomery, OH, that would satisfy their high-net-worth clients and provide them with a convenient destination to carry out their banking needs.
02 Solution
The new office envelopes clients in a warm, hospitable environment with polished details, leather furniture, champagne finishes, and engaging experiential design. A mix of locality and elegance fills the space, celebrating the Montgomery, OH, area with installations and artwork from local artists. Beyond servicing clients, the Montgomery office also supports Fifth Third employees as a standard office, providing an adjacent space that extends the polished look while adding a bit of workplace playfulness.
Quick Facts
Location Montgomery, OH
Size 16,000 SF
Completion Date 2022
03 Results
Fifth Third Private Bank's new office has satisfied the need of their high-net-worth clients and provided their employees with an upscale environment to work in. Our integrated design process with Fifth Third Bank created a custom experience celebrating local tradition and modern banking. Graphics, materials, and finishes elevate the space and convey core values and brand identity in a fresh, comfortable, and contemporary environment.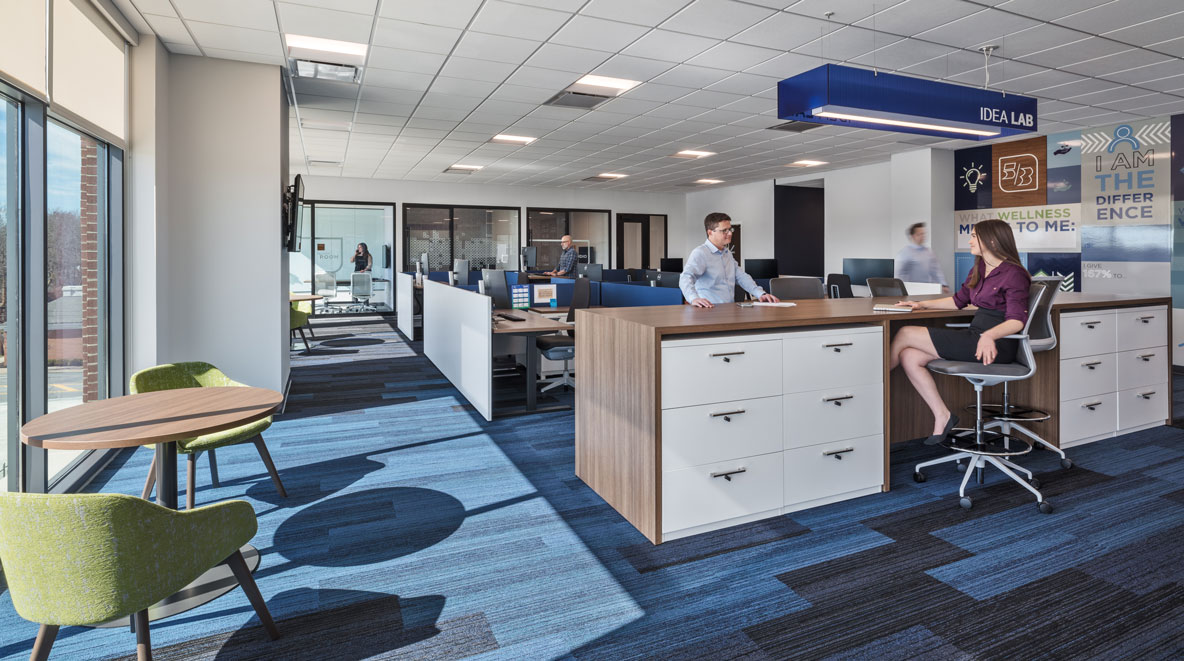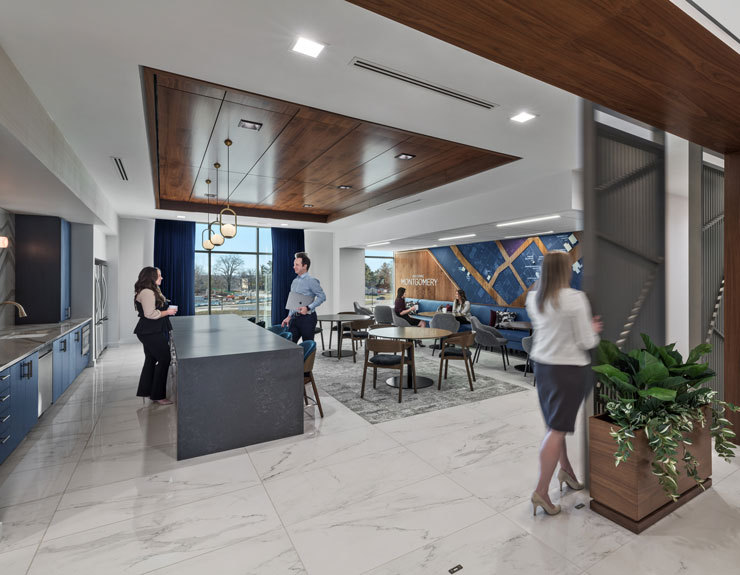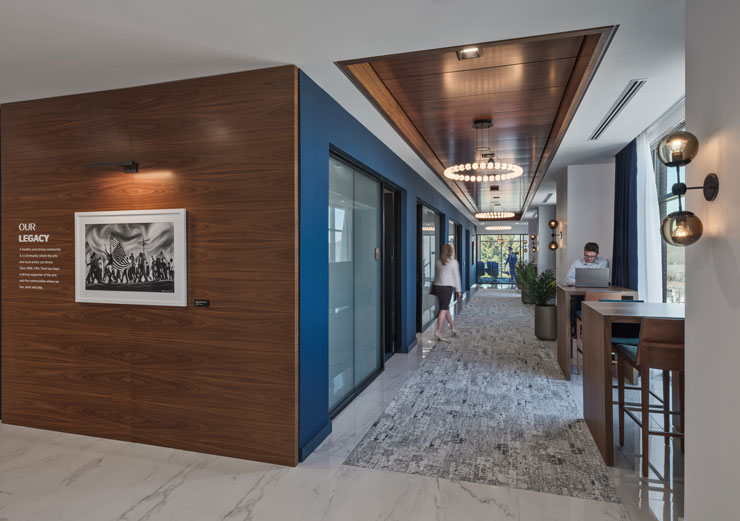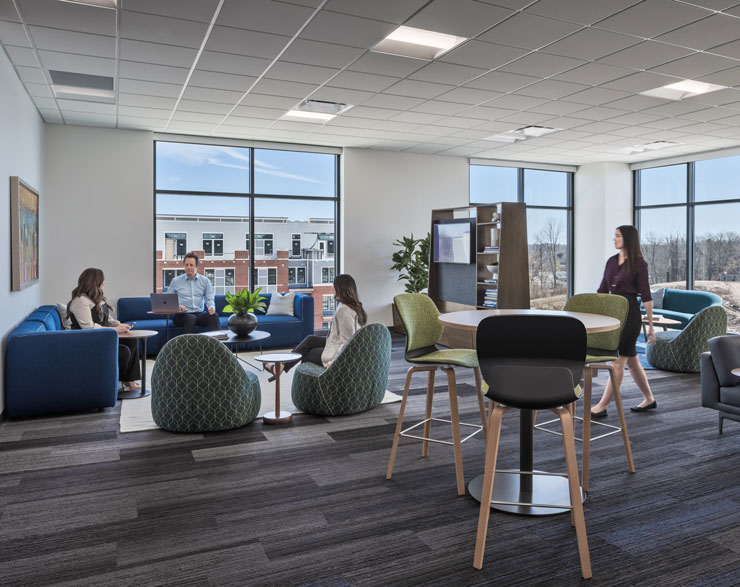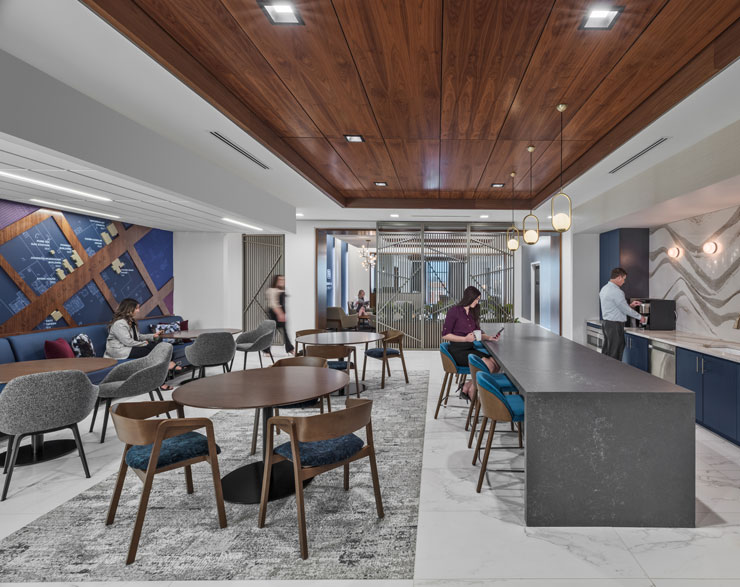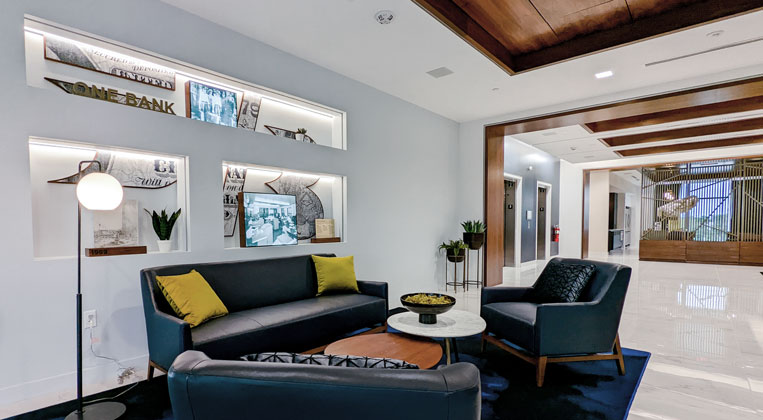 A Designed Experience
Experiential Graphic Design (EGD) throughout the space celebrates the historical roots of Montgomery and Fifth Third Bank's beautiful legacy in Cincinnati. Walnut wood lines the wall's and ceiling's architecture while finding its way into unique moments such as the dimensional wall. EGD integrates with the space to create a luxurious environment while ensuring comfort and reaffirming the company's ties to the community.