Client

90+ SEATS
of the 540-seat theater are accessible in all sections.
New Theater and Lobby Renovation
01 Challenge
Cincinnati Playhouse in the Park enlisted BHDP to design a new theater to replace its 50-year outmoded Marx Theatre. Selected for our well-executed designs on other civic projects like Washington Park and Fountain Square, BHDP assembled an integrated team of designers and project leaders to deliver creative design solutions that focused on delivering an inspiring patron experience.
02 Solution
To avoid losing a show season for the Marx Theatre, BHDP redirected the new theater to a more north-facing position with an improved view of Eden Park's Mirror Lake and the Cincinnati Art Museum. The Mainstage Theatre Complex—featuring The Rouse Theatre—will allow Cincinnati Playhouse in the Park to shine on a national level with state-of-the-art technology, a fly gallery, and greater accessibility and comfort.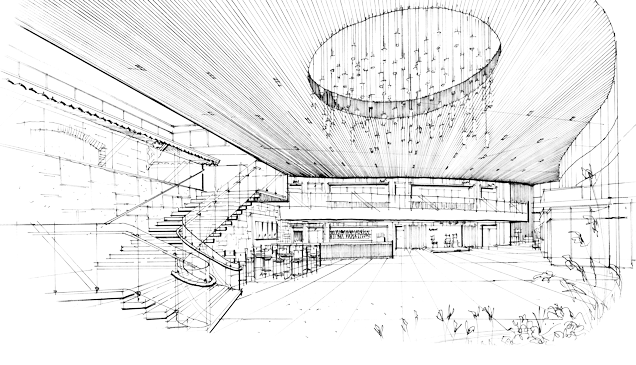 Quick Facts
Size 62,500 SF
Location Cincinnati, OH
Completion Date 2023
03 Results
The final design permits greater transparency by blurring the outside and inside environments to create new experiences and provide a unique view for patrons. The design also features a larger, two-story lobby element with a new entry and passage to the theater to maintain the same intimacy patrons currently enjoy. The new theater is more accessible and user-friendly while maintaining its connectivity with Eden Park and the Mount Adams neighborhood.