Client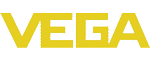 49 ACRES
of land house VEGA's new business center and manufacturing facility
Headquarters and Advanced Manufacturing Facility
01 Challenge
Looking to develop a world-class business center and advanced manufacturing facility, VEGA Americas wanted a campus that would support the company's long-term product development and growth strategy. After electing not to expand their existing location in the Cincinnati suburb of Oakley, VEGA hired BHDP to perform site analyses of potential destinations throughout the greater Cincinnati area that could meet their future needs.
02 Solution
VEGA selected a site right off route 741 in Mason, OH, for its topography, acreage, and visibility—the perfect location to integrate into the local community and serve as a visible anchor for the city's new R&D Park. The design team worked under the guidance of key design drivers developed early in the partnership to create VEGA's new 233,000-SF North American Headquarters, which houses an approximately 95,000-SF business center and a 129,000-SF high-bay advanced manufacturing facility with a 9,976-SF central utility mezzanine on 49 acres.
Quick Facts
Size 233,000 SF
Location Mason, OH
Completion Date 2022
03 Results
The completed building promotes VEGA's corporate commitment to sustainability while reinforcing and reflecting the company's brand. Access to the outdoors, many amenities, and an optimized workspace layout give employees several reasons to come to work each day. The new campus can be summed up in just two words by VEGA's leadership: "Hell yes."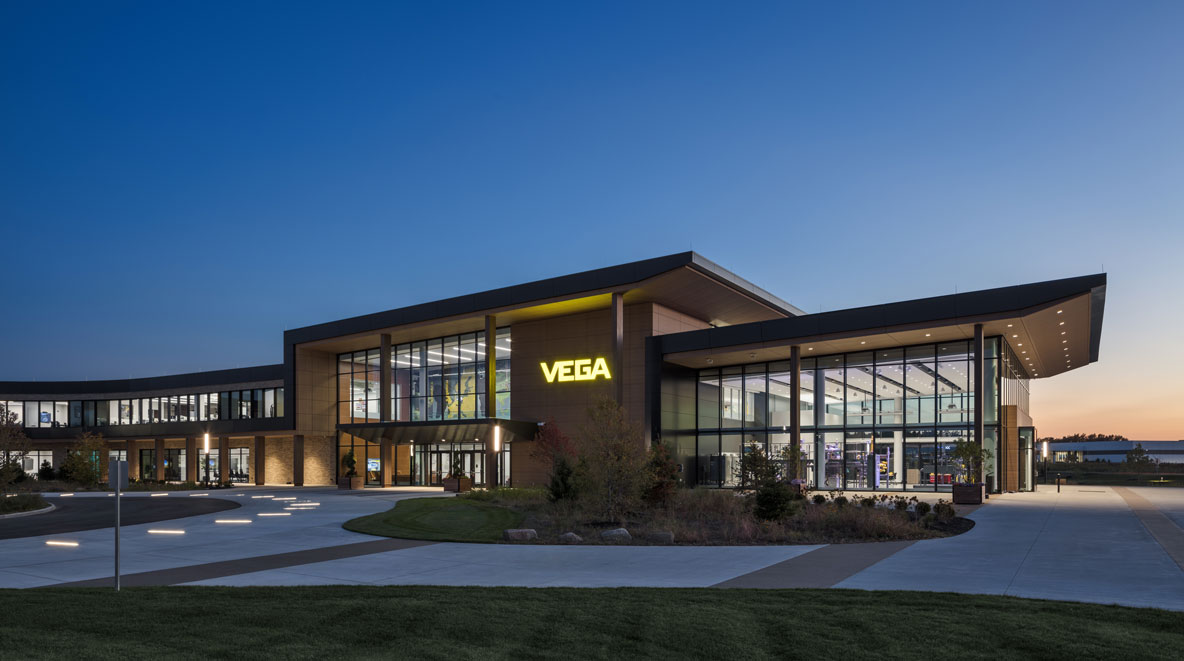 A glass pavilion offers transparency into VEGA's new, state-of-the-art training center and lab.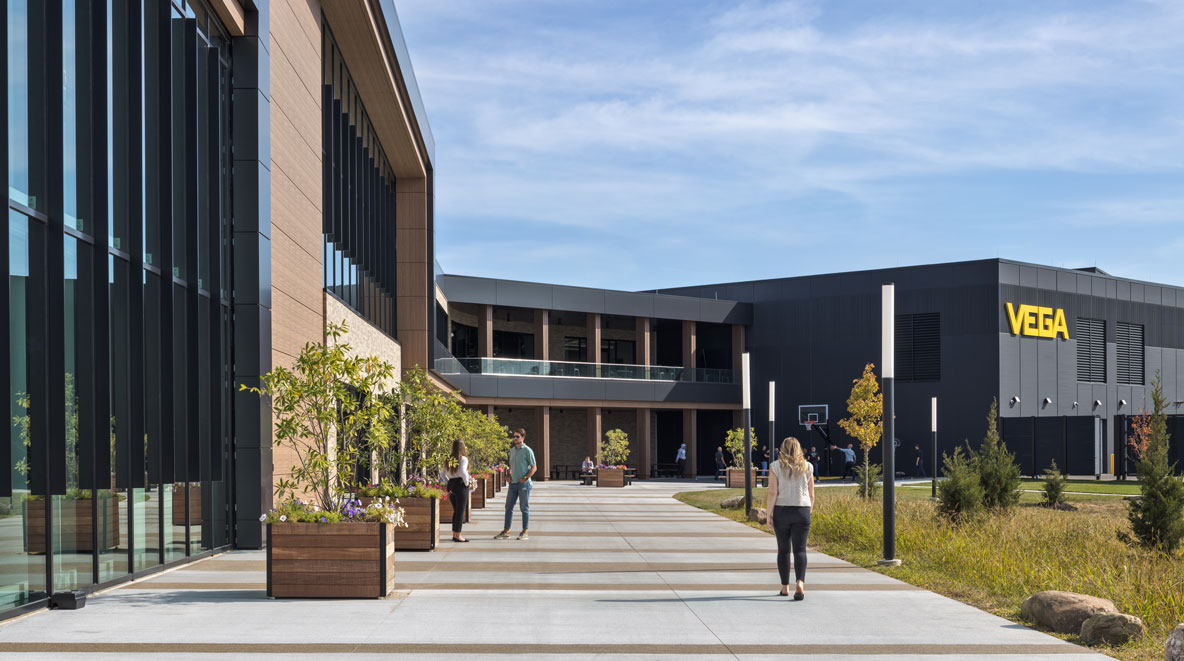 Outside, a basketball court and picnic tables offer space for employee events or pick-up games during lunch.
With a paved walking path that wanders the campus, employees can take advantage of the beautifully landscaped campus.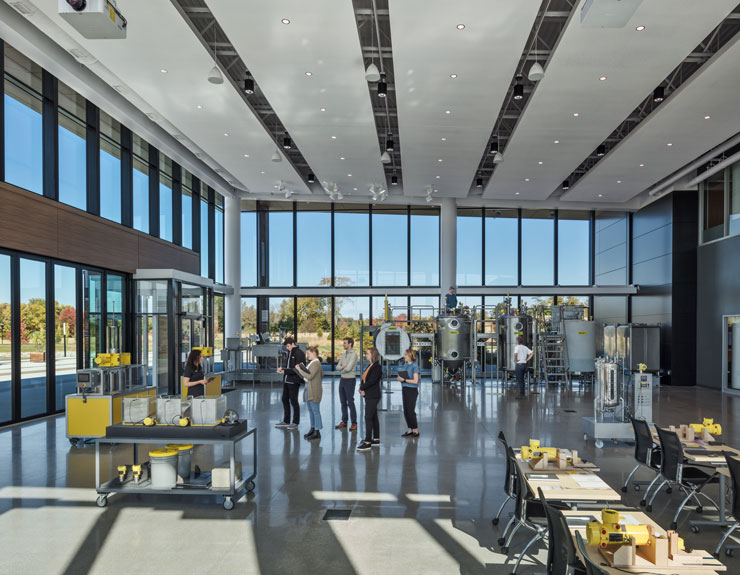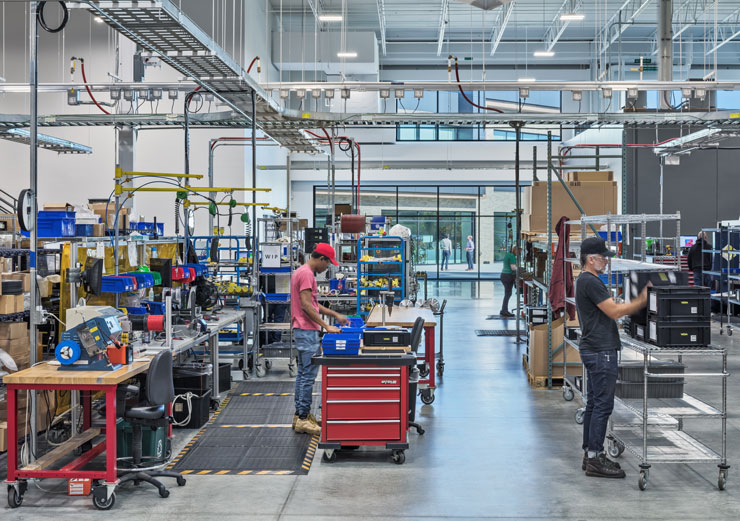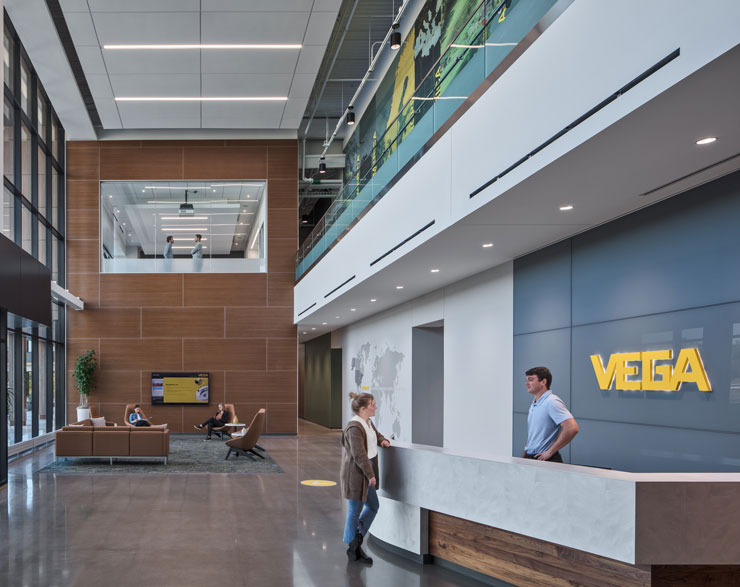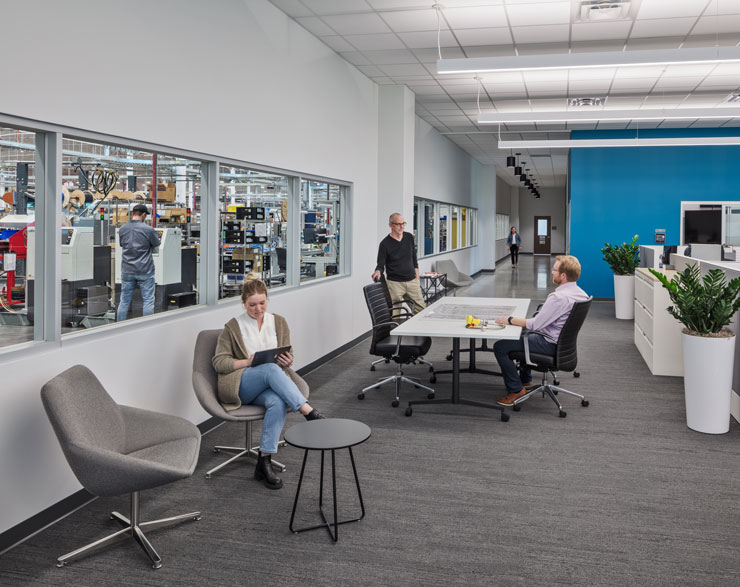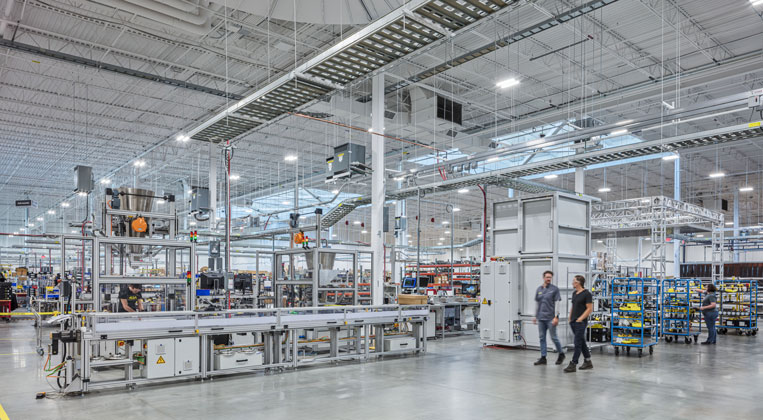 Manufacturing Facility
The advanced manufacturing facility houses components and parts, production and assembly, and finished product shipping operations. Within the manufacturing area, associate offices, rapid prototyping, central utilities for the entire building, and a loading dock are integrated into the overall design. The space is connected to the business center and to ensure all employees have access to the building's amenities and that the environment is cohesive throughout all departments.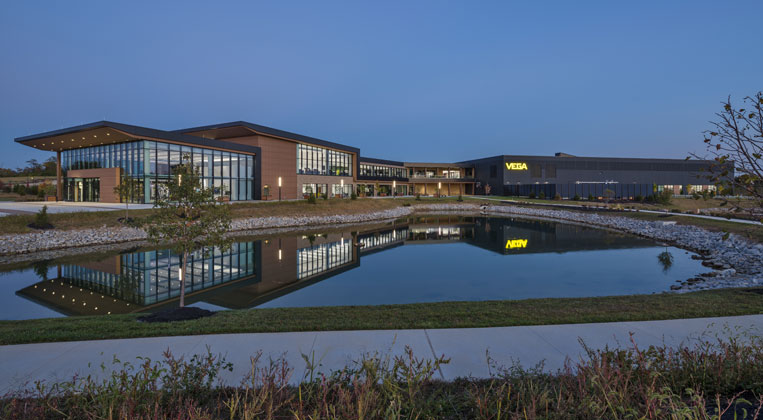 Campus Connection
To reference the European Headquarters in Germany's Black Forest, VEGA's North American headquarters is decorated with windows, giving employees the ability to view the surrounding trees and green space like in Europe. The exterior views give employees access to natural light throughout not only the office spaces but the manufacturing spaces as well. The site design maximizes the preservation of existing greenspace, improves interior daylighting, and promotes wellness with a paved walking path that wanders the campus.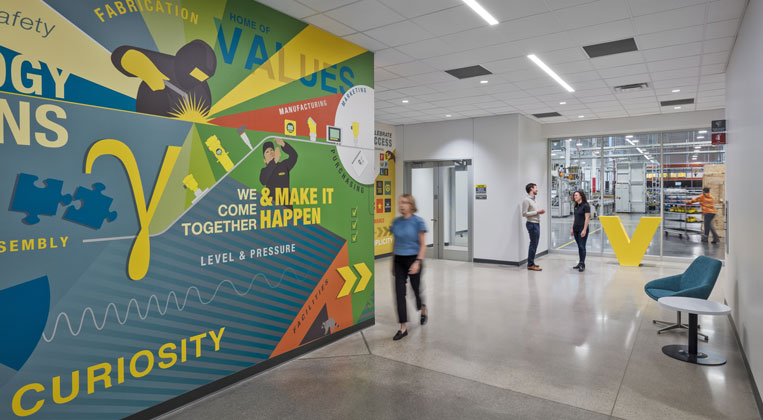 Materials and Art
The team selected interior finishes throughout the headquarters to tie the building back to the company's German roots. Neutral colors, sleek finishes, exposed concrete, and wood tones act as a calming backdrop for employees and guests, with splashes of VEGA yellow selectively integrated to highlight the brand or physical products on display.