Don't Overlook Existing Work Elements to Improve Well-Being
Historically, wellness at work has been focused on improving people's physical health through preventative measures. The pandemic has led to heightened attention regarding people's overall well-being, including mental and emotional health, by both employees and employers. Organizations are coming to recognize the need to emphasize both the physical health and well-being of their people. By supporting people holistically, they will be able to do their best work for the organization by being their best selves while working. All work sectors are trying to better understand what well-being is and how to best provide such for their people, as it has become a critical element of the overall work experience as well as attraction and retention. Operationalizing well-being for work can be difficult as it is a multi-faceted concept with many definitions and descriptors speaking to people's physical, mental, and emotional well-being.
When asked about their organization's plans for "well-being," many leaders speak to the more typical "wellness" offerings through their health insurance plans, such as Fitbit step challenges to log a million steps and earn a $20 Amazon gift card. Such programs, alone, will not meaningfully impact people's well-being. While many articles have discussed the differences between wellness and well-being, here the focus is specifically on elements in the workplace, at home, and within third places that can impact employee well-being that are often overlooked. Workplaces and spaces, as well as work experiences, need to support and prioritize the well-being of people in appropriate and beneficial ways by ensuring elements such as light-filled spaces, a variety of flexible space types, healthy acoustics, good air quality, and ease of technology. To improve well-being, one doesn't need to chase after the newest, trendiest, or shiniest "thing"—many times reworking existing work elements can lead to better outcomes. Below are some elements of work companies already have that should be considered when developing and supporting the well-being of their people.
Acoustics
The ability to concentrate without distractions and have protected conversations can significantly impact well-being. Many private offices are now being retrofitted using different furniture types to serve as huddle rooms, focus rooms, or phone booths. Still, such room enclosures were not designed to provide the necessary privacy for such use. Instead, materials can be upgraded, sound masking installed, and the zoning of spaces to separate differing needs for acoustic volume and confidentiality.
Ergonomics
When a person's body physically hurts from less-than-ideal working conditions, so does the mind and overall well-being. There is great value in updating existing furniture and technology items with those featuring better ergonomics. This may include adjustable monitor heights, keyboard and mouse trays, desk heights, and multiple chair adjustments. Sit-stand desks have a wide variety of adjustable elements and accessories to help meet many physical comfort needs.
Lighting
Ensuring access to good quality lighting, both natural and artificial is critical. Lighting can affect how well people can see (physical), their cognitive abilities in processing and decision-making (mental), and their moods (emotional). Important as well is the ability for individual control over light sources to minimize glare which can negatively affect a person's well-being.
Security
Feeling secure in the workplace and not worrying about potential harm to self and co-workers is another opportunity to decrease stress and support well-being. This is an area of concern in all types of environments: urban, suburban, and even rural. Unintentional access by the public or even customers to workplace suites and restrooms can cause high levels of concern for some.
Biophilia
Biophilic techniques and elements include visual access to daylight, plants, naturally occurring patterns, and natural materials. Physical adjacency and visual access to biophilic elements inside and outside can positively affect all aspects of well-being. The impact of such leads to better moods, less fatigue, lower blood pressure, and improved cognitive reasoning.
Diversity of Space Types
Easily finding the right type of space for how and when one needs to work throughout the day can significantly impact one's well-being. People need variety in the types of spaces for concentrative and interactive work as well as respite and recharging. And while there is a need to create focus and huddle rooms in various sizes, both reserved and unreserved, they need to be reviewed in terms of power and technology to ensure they are effective and attractive for how employees work.

Flexibility of Spaces
When people had the opportunity to work from home, they became used to the comfort and control of their working environment. Upon returning to the office, having some measure of control over the elements of one's workspace can significantly impact one's well-being. This includes being able to rearrange furniture and reconfigure spaces to accommodate different ways of working and meeting.
Well-Being Spaces
People sometimes need an individual, private space, whether a quiet room or wellness room, to use for stepping away from a stressful situation with other people, praying, or meditating. Mother's rooms for pumping should not serve double-duty roles. Supportive amenity spaces include access to healthy vending and an individual shower room for post-bike commutes or workouts.
Identity
Providing welcoming and legible spaces provides comfort for employees, customers, and visitors. If handled with care, the interconnected elements of branding, signage, finishes, and wayfinding can provide a cohesive, shared, and reflective sense of identity for the workplace. Without these, it may be difficult for visitors to find their way or for employees to develop a sense of attachment and belonging to the workplace and organization.
Assurance
While certification programs can be expensive and may seem unnecessary, there can be a benefit to achieving third-party certifications. Such certifications can provide employees with a sense of "proof" that organizations are making the right decisions for their well-being. Examples of existing certifications include Well, Fitwell, LEED Interior, and BIFMA for objectively rating spaces for impacts on well-being.
Transparency
Related to assurance, measuring aspects of the physical workplace environment and publicly displaying such metrics in real-time via a dashboard on a TV, intranet, or app can help create a sense of trust, safety, and transparency. This has become especially relevant post-COVID regarding heightened health, safety, and welfare concerns. This can be executed by displaying measurements for indoor temperature, humidity, air quality, and the number of occupants in the building.
Knowledge
Related to transparency, people like to know what is going on with the company they work for, their colleagues, and the space they work in. While not providing the same level of control as found at home, measurements such as the air quality levels in the workplace provide a comforting sense of knowing. Such knowledge allows people to make an informed decision on where to work that day.
The pandemic has exposed so many long-suppressed issues for employees and employers. There is much to deal with and negotiate as we develop new ways of working. Evolving the understanding of well-being is but one aspect of this endeavor. This is not to suggest that company wellness programs are unnecessary. Instead, they should be considered part of a comprehensive approach to well-being and work: an approach that considers the holistic physical, mental, and emotional needs of an organization's people.
So, what's your organization doing, or not, in terms of well-being? Please use the comment section below to inform the conversation.

Author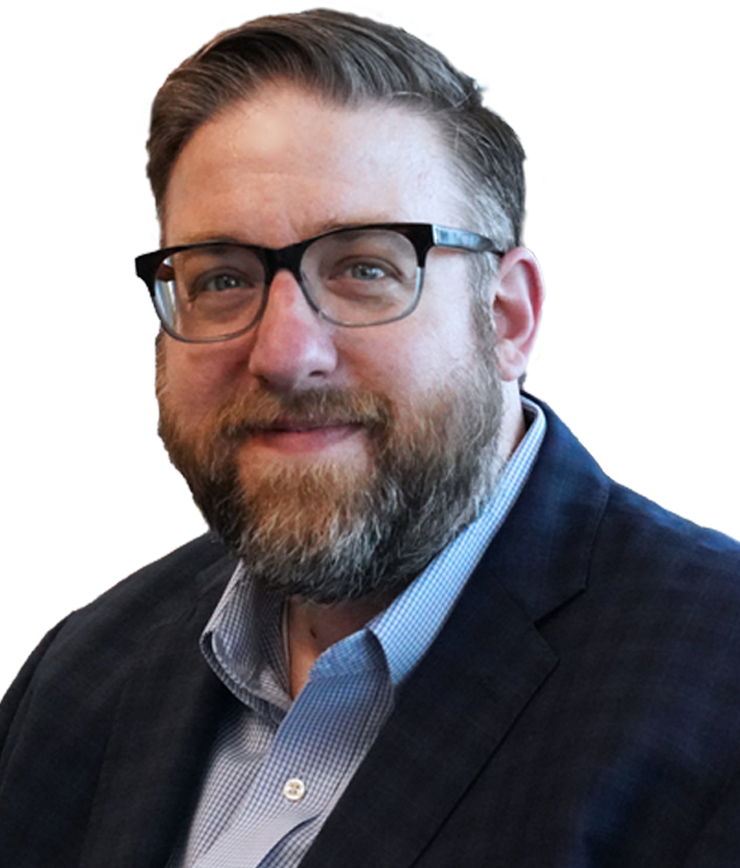 Justin Ferguson
Topic
Workplace Strategy
Wellness