Client

12,500 SF
of renovated office space tailored to employee needs
Office Renovation
01 Challenge
Oxford University Press (OUP) has a rich history that traces back to the earliest days of printing. Due to a new digital business model and coinciding rebranding efforts, the company decided to consolidate their Cary, NC, office and relocate. Through various strategic engagements, we discovered that OUP desired a new hybrid work model with community, functionality, and technology at its core.
02 Solution
The office environment is modern, flexible, and above all else, connected. A welcoming entry beckons users into the space, prompting them to make connections and greet coworkers upon arrival. We accented the area with wood slat ceiling features, pendant lighting, and elements of Oxford's new brand throughout the office.
Quick Facts
Completion Date 2022
Location Cary, NC
Size 12,500 SF
03 Results
With a fast-paced timeline and tight budget, BHDP delivered a workplace for OUP that capitalizes on their new ambitions and pays homage to their publishing legacy. There is excitement and energy inside the workplace; employees did not return to the OUP offices of the past but rather a unique environment tailored to their hybrid needs.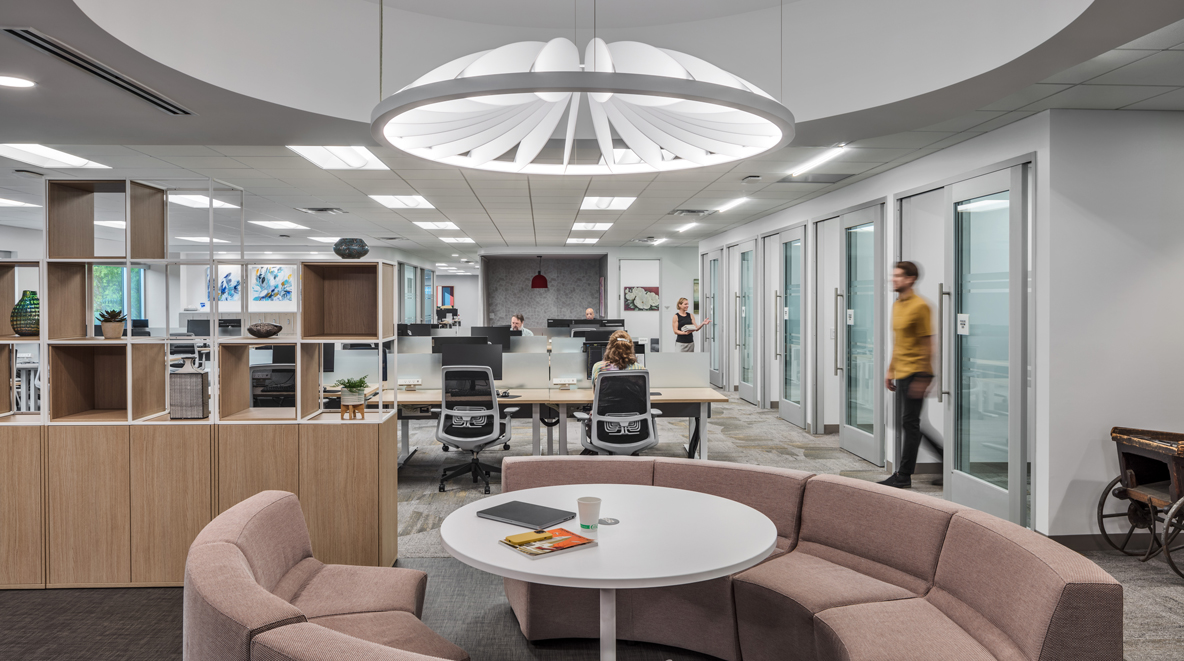 Providing choice in where and how to work fosters movement and wellness throughout the day.
A collaboration area illustrates the regional flavor with a mural of the Raleigh skyline.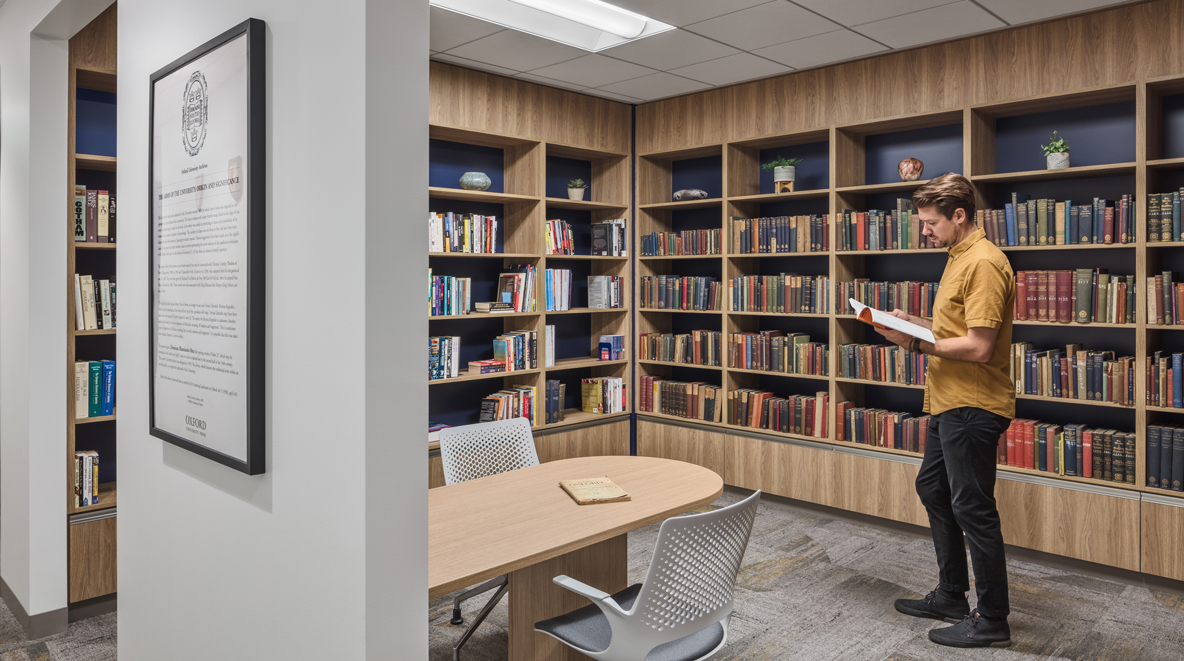 To keep the space trending forward but nod to OUP's legacy, a small library is outfitted with rare edition books marking key milestones in their publishing timeline.