Client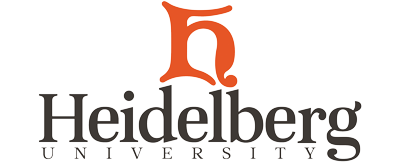 156 TOTAL
upper-class students are able to live in Miller Hall
Miller Hall Study and Renovation
01 Challenge
Heidelberg University hired BHDP to complete a comprehensive study to improve the student experience in Miller Hall, their largest residence hall on campus. Upon completion of the study, BHDP was asked to apply their findings and move forward with phased renovations of the building to upgrade the facilities, improve the amenities, and update the student suites.
02 Solution
BHDP renovated Miller Hall's first floor to create social space and improve circulation with the adjacent dining hall. The first-floor lounge features a pool table, a reading room, and several other opportunities for students to come together. Each floor received renovations to the suites, new group study rooms, updated kitchen areas, and places to collaborate.
Quick Facts
Size 52,000 SF
Location Tiffin, OH
Completion Date 2022
03 Results
Miller Hall's renovation has transformed the already popular residence hall into a hub for collaboration and an engaging student experience. The project provided desperately needed social and community space for the students that reside in the building, which did not exist prior to the renovations. The new amenities will serve as spaces for students to meet, socialize, and study while utilizing new technology throughout the residence hall. Students can now choose from several areas to complete work independently or meet in group study spaces equipped with whiteboards and technology.