6 Questions to Consider Before Starting an On-Campus Construction Project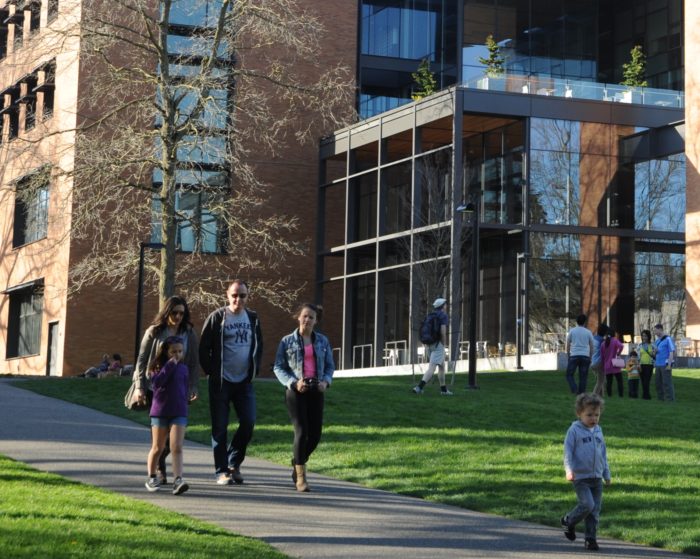 Higher ed leadership and design-team partnerships are key to success—for the institution and the students
By Paul Orban
Constructing campus facilities based on space needs, existing campus and building configurations, and technology is no longer enough. It is vital to provide a more recognizable and memorable student experience, while at the same time supporting an institution's long-term mission.
Even though there may be similarities, a one-size-fits-all design strategy doesn't exist for every campus or even for every building on campus. Each institution's vision, values, culture, academic and financial strategies, and brand identity are different. That's why it is crucial for the institution's leadership and the design team to collaborate from the onset to meet the institution's strategic goals and to understand, discover and define how the spatial experience influences how students learn and helps meet student needs.
The first task is to create a well-articulated and shared vision for the project. The subsequent design phase involves a more in-depth analysis of the vision and project parameters that collectively inform future planning and design work. This is defined in the discover phase and provides clear expectations focused on metrics of success.
1. Describe your campus culture. How should it impact facility design?
The discussion that follows from this question facilitates stakeholders' understanding of the basic and underlying themes and culture of campus. Through this conversation, the leadership and design team uncover the distinctive differentiators of the institution, including why students are attracted to the campus and what their ideal campus experiences are.
2. What behaviors do successful students exhibit, and why are they important to the facility's design?
The answers to this question enable the design team to understand how the institution educates students, and how the design can help students become more successful by fostering particular behaviors. For example, an institution may want to develop professional engineers for future success in the workforce. Therefore, they want their students to learn behaviors focused on becoming confident speakers and presenters.
3. What experiences develop more ideal or desired student behaviors?
This dialogue helps everyone involved ascertain how students learn the desired behaviors. It uncovers and addresses what resources the institution needs to promote specific behaviors, such as adequate space for students to work on team projects or to practice interviewing for jobs. Building upon the example above, the design team will use this information to incorporate spaces that provide opportunities for practice and refinement while building confidence, thereby helping to improve students' public speaking and presenting skills.
When leadership and design teams focus on understanding what students truly need and the types of experiences students are seeking, then they can craft more impactful building design solutions.
4. What spaces will promote those experiences?
The answers to this question provide the backbone of the institution's strategic goals for the campus and the success of its students. They lead the design team toward specific and measurable space decisions that support student needs. Continuing with the example above, an institution that is developing professional engineers may need private media rooms where students can gain confidence in their presentation skills. These rooms could include the latest technology that allows students to practice privately and record their presentations to review later. When they feel more comfortable with their presentations, they can then present in front of other students and faculty.
5. Which campus construction trends will benefit the project?
Trends include flexibility, adaptability, technology and sustainability. However, more important are the trends that specifically help the institution focus on the student experience. Institutions want to ensure that students have a fulfilling campus experience, and at the same time, receive the education and the social and behavioral benefits of the campus environment. For this reason, it is essential to determine how integrating trends into the buildings can help the institution attract and retain students. One example might be demonstrating where and how the campus has embraced green initiatives to reduce energy consumption and waste that benefits the environment.
6. How can an institution 'future-proof' new buildings?
Incorporating flexibility and adaptability into the design helps institutions grow and change to meet student needs. The key is balancing trends with proven systems that provide the institution with long-lasting solutions. Today's classrooms do not look like traditional classrooms in the arrangement of the space and seating. Additionally, future-proofing buildings means preparing them for upgraded technology, where spaces are able to adapt to minimize the impact of upgrades. This may result in spaces being designed to be completely wireless for data or incorporating flexibility with the utilities needed for science laboratories. In this way, layouts can be reconfigured as needed for different types of research, for instance.
Crafting the right solution
Just as businesses continually seek to adapt to an ever-changing marketplace, so do institutions of higher education. Today's college students are accustomed to having choices and customization in their learning process. They seek out institutions that provide flexibility and adaptability. The key is offering students variety to help them be comfortable and prepared to learn. This can include choices of how to work and study in a campus space through the design of furniture and furnishings. Inherent in choice is a mandate for an institution to identify and reinforce its goals through how students experience the campus environment. When leadership and design teams focus on understanding what students truly need and the types of experiences students are seeking, then they can craft more strategically impactful building design solutions for that institution.
---
This article was originally published on University Business.
Author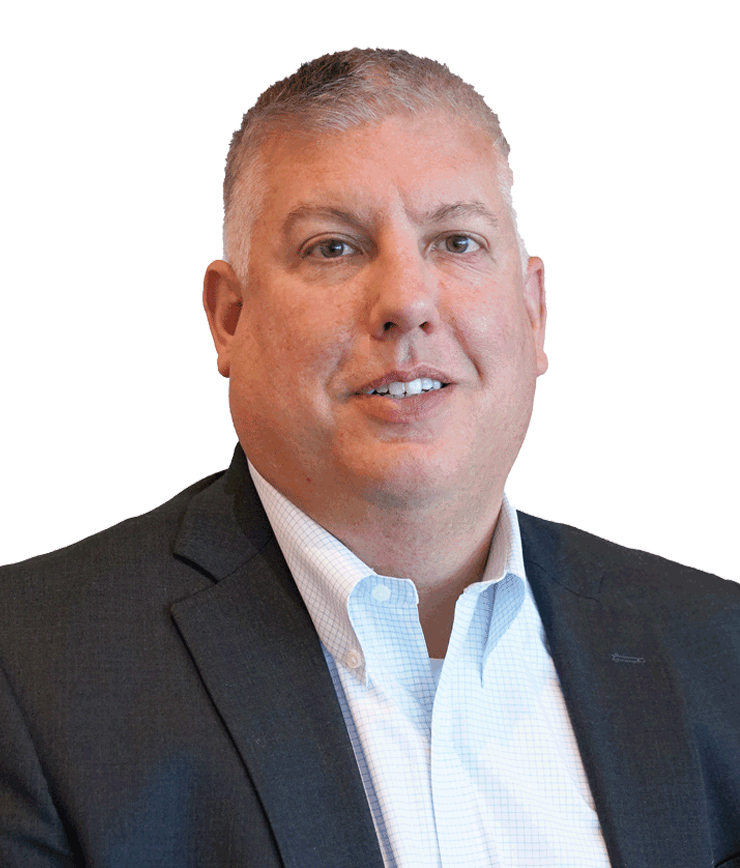 Paul Orban
Content Type
Published Articles