Attaining a Big-Picture Perspective With a Facility Master Plan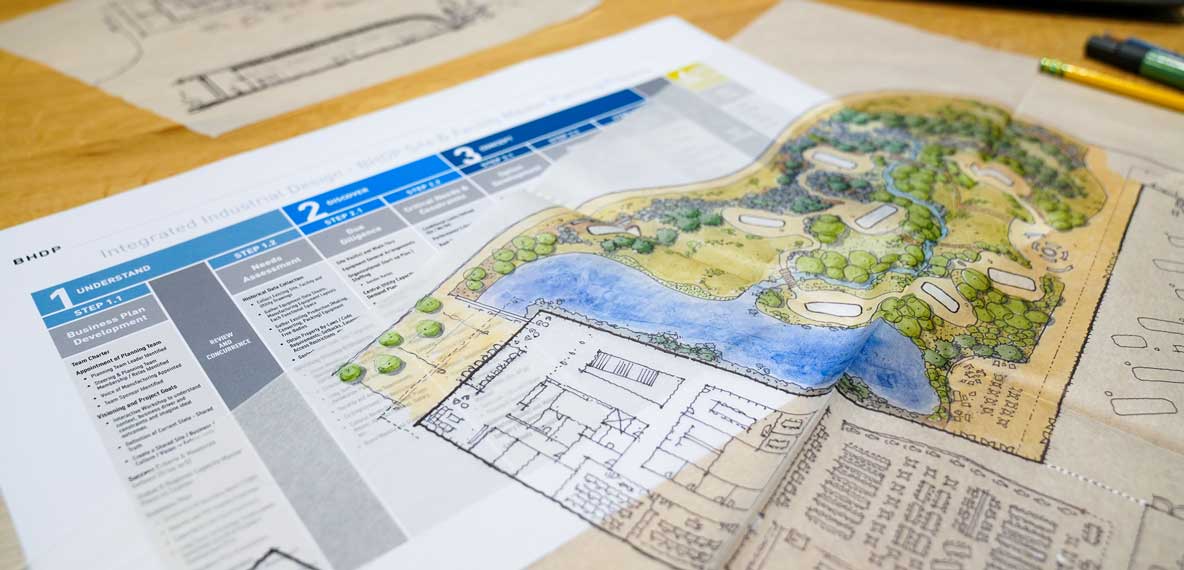 Leading a successful site and facility master plan challenges even the most seasoned leaders. After all, how often have you undertaken a master-planning process, only to be disappointed in the outcome, or worse yet, end up with a building that doesn't align with your business goals? Based on over 30 years of working with manufacturing organizations, we have identified several master-planning process "must haves" that are vital to achieving successful, actionable and, most importantly, implementable site and facility master plans.
With construction cost trending upward at a rate of 3 to 5 percent annually — and an industry focused on continuous improvement, increased productivity, and driving product total direct cost down — constructing a new or expanding an existing manufacturing facility comes with a substantial investment. A master plan that will guide the long-term growth of a site is a critical component when considering any significant capital investment. Whether planning a major renovation, building expansion, a new building, or initiating land search for a new site, a comprehensive manufacturing master plan not only aligns goals and priorities, but also establishes a valuable framework that facilitates decision-making now and into the future.
A master plan that will guide the long-term growth of a site is a critical component when considering any significant capital investment.
At the same time, a comprehensive manufacturing master plan ensures your organization's ability to remain responsive to changing market conditions without compromising the long-term growth strategy of your business.
Master plans provide a big-picture perspective of an organization's countless moving parts, offering a "roadmap" for how those parts will grow and shift over time. They chart a course between the present and future, identifying milestones along the way. Master planning is an adventure in communication as well as in design. It is a process of compromise and collaboration in support of shared goals. Effective master plans are flexible, living guidelines that anticipate future conditions and are the result of a focused and deliberate planning process.
Many organizations undertake master plans, but regrettably very few follow an established proven planning process or remain committed to the plan. Often stakeholders do not allocate enough time for defining the vision for the future and aligning the near- and long-term-business and capacity requirements, preferring to jump directly to execution strategies and concept development.
Invite the right people to the table.
As any successful sports coach will tell you, you need a team with the right experience to win a championship title. And that is the same for the site and facility master-planning process. It is important to have a cross-section of expertise, who are willing to share their unique insights, representing all aspects of your business at the table from the very beginning. Early involvement of team members supports commitment to the planning process. Consistent participation ensures full team ownership of the final selected masterplan.
Ideally, the team is led by a sponsor who has history with the company and experience working across multiple roles and functions throughout his/her career. This person can act as a liaison between the planning team and other senior-level decision-makers. The team sponsor is generally a senior-level representative, such as a director or VP, who is aware of the long-term business plans across the company and can help guide the planning team in a direction that aligns with the organization's larger business strategy.
Visioning sessions are an important tool in the master-planning process and help guide stakeholders in developing a shared vision of the future.
Visioning is the art of imagining the future.
Visioning sessions are an important tool in the master-planning process and help guide stakeholders in developing a shared vision of the future. Visioning sessions typically start with an interactive team workshop as part of the planning kickoff. Participants are asked to appraise where they are now and imagine the ideal future state. The team discusses company culture, operations, logistics, what is working well in the current state, and what an improved future state could look like. Gaps in alignment between strategy and facility design will be quickly revealed as key opportunities for the future.
This collective feedback is then used to develop a summary of aspirational goals the planning team seeks to have the master plan deliver. This summary is referred to as the "Vision Statement" and becomes a type of "lighthouse" to guide the planning team as they explore and evaluate options, ensuring decisions or choices made throughout the planning process remain consistent with the long-term shared vision of the organization.
Identify priorities.
Throughout the visioning session similar themes will begin to emerge from different functions on the site. The team focuses on these themes to identify the five key criteria — the "Drive to Five" — as pillars of the strategy that are believed to be most critical to achieving the shared vision for the site and their future. The "Drive to Five" are then expanded to establish clear measurable performance criteria from which master plan concepts will be evaluated later in the process.
An example may be localizing production to avoid product import duties as well as transportation and warehouse costs, while simultaneously moving beyond a product allocation state where capacity limits compromise customer orders. In this example, master plan concepts would be evaluated on their ability to achieve the desired outcome and may include expanded production areas, optimizing on-site material and product storage methods, adding utility capacity, hiring more employees, or a combination of the aforementioned solutions. All of these decisions are interconnected: To make more products locally, the company needs additional production lines, a larger workforce, sufficient raw materials, and space to house the inventory and for people to work. It is a domino effect of interdependent process and design decisions.
Quantify current capacity.
While visioning the future is an important part of the site and facility master-planning process, it is equally important to analyze current capacity, such as production and packaging line (throughput), utility systems, material storage, loading/unloading dock positions, office space, and parking in order to successfully identify critical areas that could potentially impact master-planning options. For example, if analysis indicates that an option may exceed chilled water or compressed air capacity in year two of the master plan, the team will need to identify the best location(s) in the concept plans to locate a new chiller, cooling towers, and compressor, while considering all the other competing priorities, such as expanded production building, expanded warehouse, more truck docks, etc.
The team examines current products and volume as well as year-over-year projections for increased production and future product additions. If there are multiple plants, consider each as a separate entity as part of a global capacity master plan. Sites across the globe are considered based on their potential upside capacity. Existing facilities with the potential to increase production and distribution are identified and master plans for those sites are created.
In many organizations, different plants can be leveraged to concentrate production volumes where they have the highest logistical efficiency. This is where the insight of the team sponsor is critical to providing the high-level insight for global capacity and projections across multiple sites. Knowing the production volumes, both current and forecasted, at each plant allows the team to correlate volume with lines and plan the physical space needs to satisfy the production capacity. This is perhaps the most important element of the master-planning process, as decisions regarding production capacity drive expenditures for production line equipment, warehouse space, utility system expansion, parking, employees, and office space.
Uncover the details through due diligence.
During the "Project Discovery" phase it is important to identify critical needs and constraints through due diligence studies to collect data and establish baseline information. One approach to the operations portion is to go through a "day in the life" of the plant starting from arrival at the gate and security, followed by a study of how people, materials, and products travel through the plant and perform their daily tasks.
All ideas and feedback, from every level within any organization, deserve to be respectfully heard and considered.
Flow, adjacency, and blocking diagrams can document functional space requirements and special needs, such as minimizing travel distances and touchpoints, interaction and communication requirements between different departmental functions, and material-handling requirements. These are all critical operational aspects to understand as part of the planning and concept development effort.
In an example project for a client, there were special considerations surrounding the transport of aircraft engines on site. The engines arrived on lowboys and transferred to storage carts with limited ground clearance for mobilization into the aircraft maintenance building. This tiny detail affected the maximum slope of the ramp into the maintenance building, defined the height and width of the doors, appropriate bridge cranes and gantry cranes, and floor slab design to name a few. Designers asked questions to gather as much detail as possible for planning, including the local building and zoning codes related to building classification, fire safety requirements, egress, setbacks, easement, and other zoning restrictions. This type of due diligence lays the groundwork for defining an executable master plan and for progressing the plan through detailed design in the future.
Get everyone on the same page.
While no project can accommodate every wish-list item, a site and facility master plan cannot be comprehensive without synchronizing the near- and long-term business needs with the operational improvement and cultural objective considerations of all key planning team members. Respecting and acknowledging the insight they offer can dramatically improve facility function and has the added benefit of giving users ownership in the solution. All ideas and feedback, from every level within any organization, deserve to be respectfully heard and considered.
As the master plan progresses, it is important to hold regular team meetings that serve as a touch point for the various business segments to share insights and suggestions. These review and concurrence sessions keep the team aware of progress and ensure ongoing alignment to the plan. They also serve as an opportunity to validate and refine the business and capacity plan if necessary, share planning progress, and make the necessary adjustments as the planning team develops concepts to be considered as part of an option evaluation session. By scheduling these sessions and reviewing progress against the project goals, you make sure you are not developing a great site and facility master planning solution for the wrong business need.
Bring it all together.
The final phases of the master-planning process are the "Option Development" and "Option Evaluation" phases, with the final deliverable being a conceptual plan that aligns with the shared vision and long-term business and capacity plan identified early in the master-planning process. To achieve this, the planning team develops multiple concepts that they believe will achieve the goals of the project and, during an interactive session, evaluates them against previously defined performance criteria as part of a weighting and ranking exercise.
The most important part of this exercise is the discussion that takes place among team members. The input from cross-functional team members provides unique perspectives that the design team leverages to diverge and converge on new and improved concepts. The planning team also feels ownership of the master plan when they are involved in key decision-making exercises. Discussion of incremental capital, operation logistics, and other priority considerations not only helps to guide master-planning teams to a low-capital solution but also to identify value-added scope that will achieve additional benefits beyond base business requirements.
"Must haves"
A well-executed site and facility master plan that includes the above "must haves" facilitates the establishment of long-term shared goals, aligned business priorities, efficient planning and decision-making, as well as organization ownership. This results in faster speed to market, while enhancing your organization's competitive advantage in an increasingly competitive global marketplace.
Author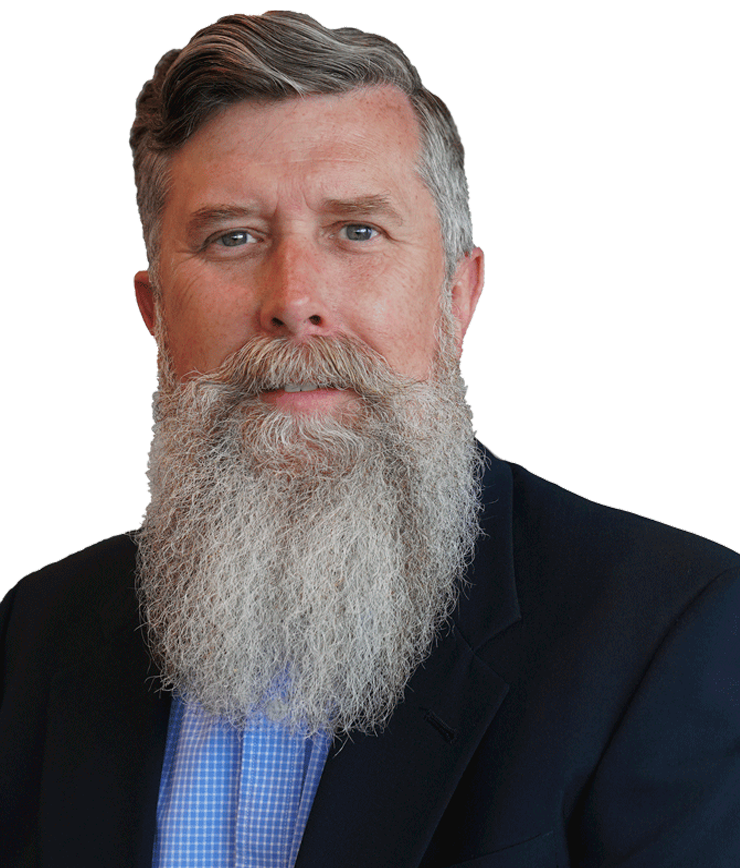 Michael Verdier
Content Type
Published Articles