Constructing Client Relationships
Interpersonal skills influence building project outcomes
Construction projects hinge on satisfying the client's budget and schedule. Nothing creates more turmoil than incongruities regarding timelines and finances. Yet, budgeting and scheduling are the most likely areas of a project to be compromised. According to a survey by McKinsey Global Institute, 98 percent of megaprojects become delayed or exceed their budget. Additionally, 70 percent of unforeseen adjustments that occur during projects are caused by design-induced rework. These design-induced changes are the main culprits when projects are pushed past their scope. For the client, an overblown budget or an unexpected scheduling shift represents a spiral effect of lost revenue, energy, and resources.
From my 17 years of experience managing projects totaling more than $1 billion and 1 billion square feet (93 million sq. m.) of new buildings, I have seen failure and success – and, primarily, the difference between the two is the quality of communication, not field conditions or outside factors. Poor communication causes challenges such as lack of cooperation between clients and service providers as well as subsequent stress and anxiety, leading to poor professional relationships that sabotage projects. Initiating and fostering a transparent communication strategy and relationship-building that's rooted in empathy will be key if the client's budget and schedule are to be honored.
Initiating and fostering a transparent communication strategy and relationship-building that's rooted in empathy will be key if the client's budget and schedule are to be honored.
Embracing and practicing client empathy
Being empathetic is characterized as the ability to understand what someone else is experiencing by internalizing their emotions and feelings and experiencing them personally. In business, this is a challenging task because agendas and client needs vary. But missed opportunities for empathy will always negatively impact clients and, thus, service providers. The first step to developing empathy is to focus more on listening during the planning phases rather than on being the first to speak. Service providers might be inclined to suggest, "This is the way I would do it" versus listen to clients who might already know what they want. Before imparting opinions, it is more productive to enable clients time to explain, and then follow up with insightful questions about the company's needs and the challenges faced by project managers.
Understanding the client's point of view avoids conflicts of interest. For instance, if a client has 15 minutes with leadership to discuss updates, supplying him or her with an hour's worth of notes and presentation slides will create undue hardship. Instead, service providers need to speak in a language that is going to help project managers get their next round of approvals. If an owner needs to spend as much time modifying upper-management's presentation as the service provider took to create it, something is wrong.
For business owners, a true personal stake exists because they own the actual space, which places higher demand for the job to be done correctly and more pressure on project managers. Those clients who are employed by larger companies will have less access to leadership, which places more importance on budgets and schedules. In these cases, service providers aren't likely to get in front of the boss to deliberate potential project conflicts. Specifically pertaining to budgets and schedules, construction takes on a personal meaning for clients because it's likely that any approved budget is the result of multiple meetings that culminate in a less-than-anticipated financial sum. To compound matters, the schedule is likely set to a quicker timeline than is ideal because the business will be in better position to profit the more quickly the work is completed.
Laying the foundation of for communication
As with empathy, expectations for communication flow must be established early. Clients benefit from holding kickoff meetings that allow ideas and preferences to be shared in consideration of budget, space, and schedule. These introductory-type meetings should be absent of preconceived concept drawings that borrow from previous client experiences. Early assumptions are symptomatic of poor communication and an easy source of fractured relationships.
In my experience, it is frustrating to be in a proposal review when the service provider claims, "We have everything figured out!" How could everything be decided when no questions have been asked? Instead, take the opportunity to understand clients and to gain as much knowledge about the company's people, processes, systems, mission, and vision – information that is best gleaned by asking questions during introductory meetings.
A kickoff meeting is also the time to devise checklists, to establish deadlines, and to assign responsibilities for future meetings. All in-person meetings should be backed up with email confirmations and signed documents, where applicable. If vital information is not captured in email, it has essentially gone unsaid. Additionally, have someone record and disseminate a transcript of each meeting – someone who is not tasked with anything other than compiling notes.
Conversing along the project continuum
With an information-gathering meeting as the baseline, engage in proactive communication throughout the project so that construction is not significantly stalled.
Being proactive in this sense means anticipating potential problems without needing hand-holding, yet not making too many assumptions. Don't walk into a meeting or initiate a conversation solely to present dilemmas; be prepared with potential solutions. Say, for example, that an underground utility is not aligned with the as-built drawings. Sharing alternatives and estimating the costs and impact on scheduling is more productive than asking, "What do you want me to do?" Or, consider this scenario: When designing an office and there's uncertainty on the employee headcount, providing multiple, flexible design options will move things forward when important logistical specifics are incomplete.
With an information-gathering meeting as the baseline, engage in proactive communication throughout the project so that construction is not significantly stalled.
These types of conversations are also best kept in email so that information can be shared among decision-makers and referred to if legal issues arise. Make sure emails are comprehensive and accurate. Sending incomplete emails costs valuable time and mental bandwidth when the recipient doesn't have an opportunity to reply before receiving follow-up messages. Email should not feel like train-of-thought notes. Additionally, email is not conversational texting. It's professional communication. Save all crucial email communications for easy reference and utilize management software such as Procore or PlanGrid for collaboration across drawings, requests, and submittals.
Red flags and best practice
Consider these customer service strategies to avoid red flags:
Design to the budget. Challenge the design team to meet the budget and expectations and confirm they can achieve desired results. Focus on core project needs and only consider extras that add value.
Practice professional over-sharing. There's an inherent responsibility to know the client. Learn about the type of people you are working with. What does their DiSC® profile say about them? Are they comfortable jumping right in to the meeting, or is that seen as too direct or rough? Consider opening meetings with some casual conversation before diving deep into work specifics. Over-sharing can include such talking points as where one lives, hobbies, and the kids' after-school activities. Over-sharing must also be directed to the work, as well.
Construction is a relationship business. If the client doesn't feel cared about and respected, everyone's work suffers.
Follow "communication hygiene." Ensure that communication reaches everyone who needs it so it's cleanly inclusive. Implement a regular cadence of meetings with all participants involved.
Introduce "lean construction." The lean method creates better business by eliminating wasteful practices and improving efficiency by focusing on value and the client's wants.
Provide due dates and help clients follow them. Some clients are poor communicators. Keep an active "open items" list and who is responsible for closure. Send reminders and keep content on shared drives.
Ask questions early and often. Asking questions keeps everyone informed and the project organized. Clients should feel like they can add more responsibility to your plate as needed.

It's all about relationships
Construction is a relationship business. If the client doesn't feel cared about and respected, everyone's work suffers. In the current business environment, there is more work than there are people, which means clients can be selective. Poor relationships affect long-term validity and opportunities. Cultivating mutually beneficial relationships today will generate more work for the future.
---
This article was originally published in The Leader. If you're interested in more thought leadership surrounding client relationships and the integrated design approach, check out another recent article: Convergence Teams: The Power of Integrated Design.
Author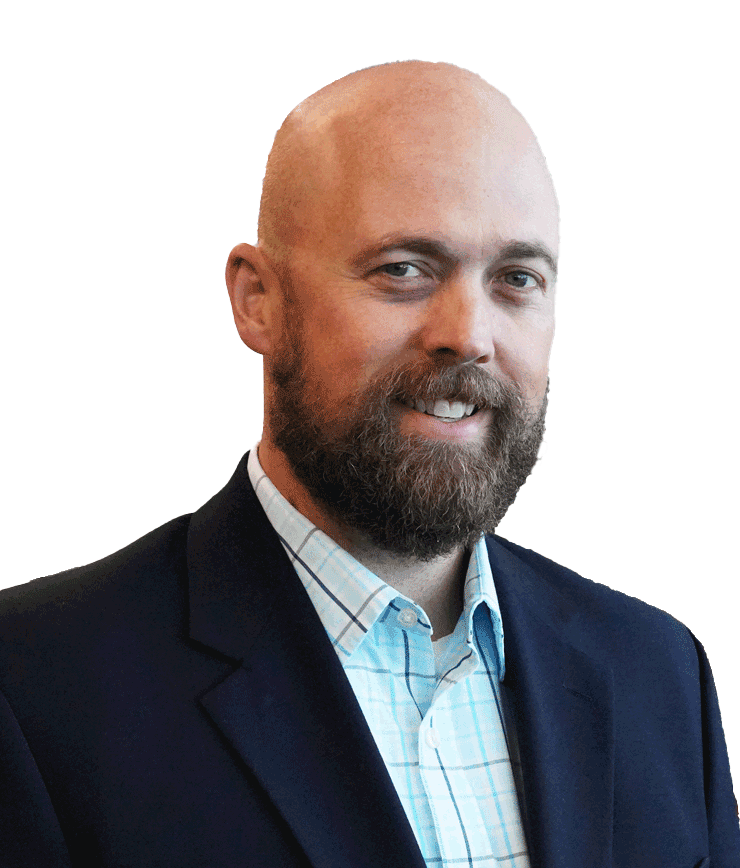 Daniel Lessing
Content Type
Published Articles