Making Sense of Brand Loyalty

"Target!… I smell Target!"

So that's how we ended both Whiteboard Sessions at this year's CGA Strategic Conference in Palm Springs, with serval participants exclaiming the same result. It's a testament to the power of our sensory perceptions and how they are an under-leveraged tool in developing in-store brand experiences. But now that you know the end of the two sessions – "that the shoe fits," – how about starting from the beginning.

For the customer, brand experiences occur at each engagement – whether online or offline. This means marketing teams are challenged with consistently delivering on brand promise – aligning the right message with the corresponding customer segment and channel.

If experiences are about the current sum-total of the memory (and feelings) about each interchange, then positive engagements build loyalty. And it's by utilizing all five senses that brick-and-mortar retailers have the advantage of building deeper, longer-lasting, multi-layered, loyalty-building memories.
What is a Brand Promise?
Going around the table, we gathered everyone's explanation of a brand promise: "At our company we talk about it as 'the brands you a looking for at a great value and at a convenient, easy-to-shop store,'" was the first response and we immediately debated if this one was strong enough to have an impact on the customer. "But we can all claim that. Shouldn't a brand promise be more ownable?" We switched gears, and asked "As a retailer, …"
What is Ownable?
Before the internet, a retailer could rely on five different brand promises that could differentiate itself from their competition.
The more a retailer-owned these spaces, the greater the share of heart and mind of the consumer they owned.
Location: Location is a matter of convenience. The downtown, main-street shopfront was the original convenience, but as customers moved to the suburbs, retailers began to group themselves together in malls. Within our group discussion, We all agreed that online shopping has changed the advantage of location, and now stores are tackling this third shift in consumer behavior by offering their own online and delivery options. Brick-and-mortar retailers can own location by offering immediate in-store pick-up where Amazon does not offer two-hour delivery.
Price: For years, Walmart has set the pace for competitive pricing, and new outsider Aldi has been looking to take a share of that perception. However, our group also noted that through free shipping retailers can remain competitive. The downside is that free shipping may not be sustainable. "It's the venture capitalists funding free shipping, and at some point, the online retailer will need to be profitable without it."
Quality: We defined quality as the durability and freshness of goods. While consumable and center-store brand quality (and sourcing) are the same, quality of private label products and freshness have the potential to set brick-and-mortar retailers apart. As one leader in our group shared, "About 15 percent of center store has migrated to online, while produce remains at less than 1 percent. So, we push messaging out about owning 'fresh.'"
Selection: The superstores used to own selection, and before that, it was department stores. The endless aisle of the online retailers now surpasses both. "We no longer own selection, online does, but what we do own is fresh selection. More important than that, we figured out that we own our point of view, where we select and curate our offerings to match the needs of our shoppers."
Service: Our group agreed that service is best represented by people, the one-on-one engagements at the store level – something online retailers can't touch. We debated that same-day delivery may be perceived as a service by some shoppers, but online could not match the face-to-face expertise, helpfulness, or the simple things such as a warm smile and friendly in-person "hello".
What are the Basics?
Think of the "basics" as the minimum requirements to well-run business. Our list included the following spread across a wall of sticky notes:
Quality, safety, clean, helpful, friendly, freshness, easy to shop, and knowledgeable staff showed up immediately on almost every note card. We also discussed other ideas with deeper meanings in today's digital age – personalized service, in-stock items, quality brands and products, and inspiration.
"We see these as the retail-101 'givens' that every guest expects from their shopping experience. If we don't deliver these well, she's going to go somewhere else or online to shop."
Then, someone jumped in with an impactful data point, "I recently saw a statistic that If a customer does not find what they are looking for in store, they will first ask an associate. If the product still can't be found, they will then drive to another of the retailer's stores to get the item. If still not there, they will look for it at a nearby competitor's store, and if still can't find it, they will out of frustration buy it on Amazon. The data indicated that 26 percent of Amazon Prime users in this scenario that end up buying online, never visit the store to buy that particular item again." The room went silent.
Can We Get Back to Our Senses?
So after discussing what a brand promise is, what makes it ownable, and how delivering on the basics are a requirement, we jumped into our sensory exercise.
"What are the retail brands that deliver an in-store experience that customers claim not just to like, but to love?"
To start the conversation, we boldly wrote, SUBARU, on the wall. As an example, Subaru is one of these beloved brands that consumers have identified as worthy of their loyalty and admiration. "I have a Subaru. I love the Subaru brand because they have a 'go-anywhere' attitude. They are practical, safe and they last a long time. Many times, I have had other Subaru owners ask me 'Don't you just love your Subaru?' It's strange but true."
Subaru is one of the top loyalty-satisfaction brands and has some of the highest amount word-of-mouth and social media impressions.
The company gives people what they want. Here are some other brands that rise to the same level: Nordstrom, Costco Wholesale, REI, HomeGoods and Whole Foods.
To get back to where we started, to tie the session back to the goal of understanding the importance of leveraging our senses to build brand loyalty, we reviewed the five senses and how each might relate back to space: Sight – color, design, and lighting; Sound – music, voices and greetings; Touch – textures, flooring, and door handles; Taste – food, samples, and restaurants; and Smell – food, product scents and perfume.
What Are the Sensory Elements of Your Favorite Store?
We each grabbed another index card as we began deciding how best to describe our favorite store by only using a description from each of our senses. We gathered up all the cards and tacked them to the wall.
A randomly picked card contained the following, "See: treasure, hear: people, touch: stuff as you walk in, taste: samples, smell: not a good smell, rubber. We close our eyes as it is read again "Treasure, People, Stuff, Samples, and Rubber. Which brand is it?"
"Costco?" asked a vice president of merchandising.
The chief operating officer sitting next to him confirms "You're right. That was my card."
We then proceeded through a few more of the cards. Each time at least two of us shouted out the correct answer. It's amazing how we can all get a clear picture of the store with just the five senses, in fact, a few brands we figured out with just four senses described.
Which Sense Gave You the Clearest Impression?
It was unanimous. Smell evoked the strongest connections to brand. Everyone could instantly recall a personal story tied directly to a smell. For some, this might not be surprising as smell is closely related to memory.
As a powerful proof point, one of our group members shared the following anecdote:
"I know a guy who's one of the 'noses' (the people who create scents). He told us a story about the Wynn Casino's effort to leverage scent to build higher brand loyalty. He developed a branded scent, exclusive to the new Wynn Casino in Las Vegas, to be used in the high roller areas. Every time someone one won big, an extra blast on the scent filled the immediate area.
"When the VIP guests left to return home, they received a basket of toiletries, soaps, and shampoos all scented with the same perfume. The intent was that when a guest used the soaps and shampoos, they would remember how much fun they had on their last visit to the casino. It worked. VIP guest returns went up by double digits."
Can You Identify a Store by Just its Smell?
If our five senses determine how we perceive the world, brick-and-mortar businesses should plan experiential moments that leverage all the power of our senses to create a brand impression. This is where physical retail has the most significant advantage over online. And since there are millions of combinations, each retailer can deliver a brand promise that is memorable — an impression beyond location, quality, price, selection, and service.
So now we are back to where this article started and the session ended. Close your eyes, take a deep breath, and clear your mind.
Imagine the combination of two smells, the first is coffee… smell the rich aroma of a fresh, dark brew. Now slowly add to that the rich buttery smell of freshly popped popcorn. Blend the two together…
"Target!… I smell Target!"
Originally published in California Grocer, Issue 6 2018
Author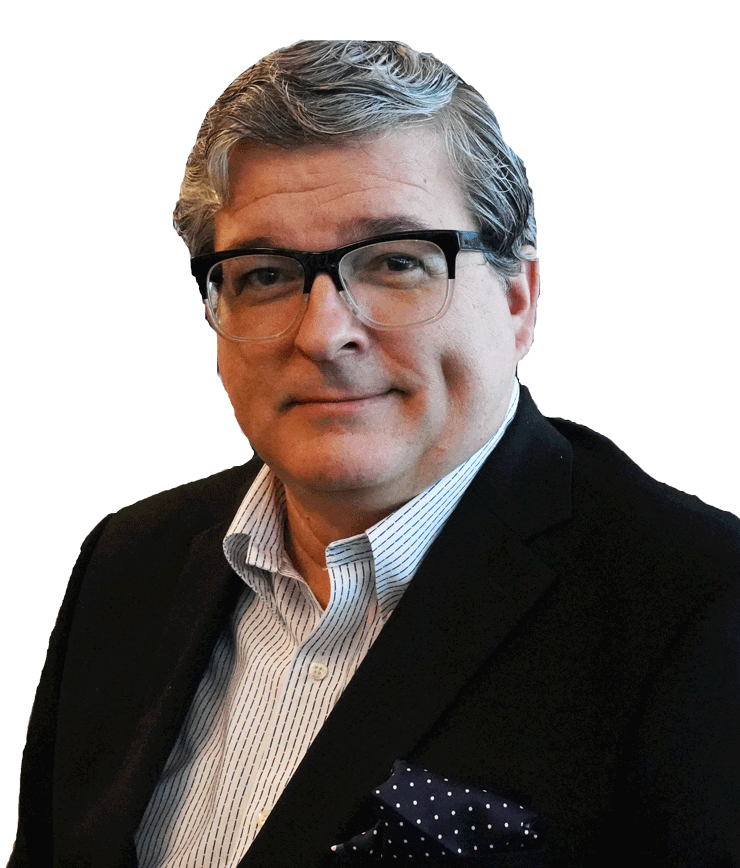 Andrew McQuilkin
Content Type
Published Articles