No Time to Say Goodbye: How the Covid-19 Pandemic is Affecting the College Student Experience
By Tom Sens and David Prevette
The Covid-19 pandemic necessitated a sudden transition in higher education from in-classroom education to online learning, and students had to vacate campuses and adapt quickly to remote instruction. To determine the effect of this altered environment, virtual focus group discussions and online surveys were conducted to learn how these mandated quarantines and campus closings are affecting the student experience and how student behaviors and expectations may change when they are permitted to return to classrooms. These insights provide guidance to higher education leaders preparing for the resumption of on-campus learning and activities.
The Research Process
Forty-one students from 11 universities across the nation participated in virtual focus groups and online surveys. Each focus group covered four main themes:
How the students are doing and what they're experiencing.
How Covid-19 is affecting students' experiences and their academic progress.
Students' expectations and thoughts on what will be different when they are allowed to return to campuses.
The effect of the pandemic on students' academic career paths and educational outcomes.
Students acknowledge that online learning can be beneficial, but learning with their peers and professional experience that technology cannot replicate.
Research Results
Several themes clearly emerged from the focus groups:
There is no substitute for the on-campus student experience. Allison, a student at the University of Cincinnati, said, "Some majors are just not made for online classes, including architecture."
Students struggle with taking all online classes. Students in online classes report having issues with motivation and staying on schedule. Luke, a student at Virginia Tech, says he has more distractions at home than at college and feels constant pressure to interact with family. Students also say that many professors were not able to adapt their classes successfully for online platforms. Some students stated they might not return to their colleges next semester if classes are offered online only.
It is difficult to virtually replicate "hands-on" learning that normally occurs in labs and studio environments. Online courses also result in limited collaboration opportunities with other students. Charlie, a Virginia Tech student, says: "Not being in the presence of others is definitely a major issue because I cannot bounce ideas off people. This experience has hindered what I thought I would get out of this semester."
Students believe some teachers are piling on homework and assignments. They say this eats into their personal time and that they are expected to be available at any time. They also feel some of the work isn't meaningful. "Biology and chemistry have been very difficult, and twice the work has been assigned," says Georgia, a student at the University of Cincinnati. "It just feels like busy work."
The lack of social interaction is difficult for students. They chose to attend college to meet people, and they want to be together again with their peers. Charlie says, "What I miss is being in the classroom with friends and being in the dining halls between classes."
The abrupt way in-person classes were canceled earlier this year has negatively affected students who were unable to say goodbye to their friends, finish hands-on projects, or participate in-person graduation ceremonies. Students are grieving these losses and are frustrated by the conditions out of their control. "I had just one night to pack up and move back to Michigan," says Allison. "I miss the studio environment the most and collaborating with teams. I can't sit on the carpet on the living room floor back home and build a model."
Despite all of the uncertainty, students still express optimism. "I know there is a lot of bad," says Luke. "We should look to the shift online as a good working tool. Something beneficial could come out of this." Students love their schools, have a strong educational commitment to them, and want to return to school as soon as possible.
Students acknowledge that online learning can be beneficial, but learning with their peers and professional experience that technology cannot replicate.
Space Design Implications
Schools need to consider how to incorporate the campus experience into a virtual world should online learning continue next semester. The decision on when to resume on-campus learning hinges on several factors, including government regulations.
The Covid-19 pandemic will have both near-term and long ranges effects on schools, especially regarding how they plan for building modifications to bring students back on campus safely.
Social distancing protocols will dictate revised layouts for classrooms, laboratories, residence and dining halls. Large auditoriums designed for 150 to 200 people may now be permitted to hold only 30 to 40 students. Laboratories may need to be redesigned to hold fewer researchers per bench. Residence halls may need to house fewer students, and cleaning protocols will need to be performed multiple times per day.
Dining operations will need to be redesigned to provide safe food preparation and delivery. The dining experience will need to be redesigned to ensure safe social distancing.
Schools are likely to have limitations on large gatherings and how their open environments, including student unions, libraries and reception areas, are used. Long-term implications have yet to be determined, however higher education leaders will need to reassess their institutional strategies around the following factors:
Schools need to consider how to incorporate the campus experience into a virtual world should online learning continue next semester.
Attraction and retention. Increases in the competition for students already is a major concern and the pandemic has magnified this issue; students may choose to stay closer to home or even delay their education, thereby decreasing the pool of potential students. To address this issue, colleges will need to differentiate themselves among peer schools by leveraging the unique qualities of academic, athletic and social offerings.
Educational outcomes. With online education likely to be mixed with on-campus learning, it is imperative that the quality of educational delivery, regardless of pedagogy, be of the highest caliber so that students graduate with the skills necessary to succeed in their careers of choice. Students with learning challenges such as ADHD will be particularly affected because of increases in online education Heightened measures to tutor and mentor these students to succeed will be necessary.
Financial viability. The financial gap between large research universities, many with medical centers, and smaller private liberal arts schools has widened significantly because of the 2020 pandemic. Institutions will need to re-examine the revenue generation of programs and offerings moving forward to offset financial losses. As an example, student housing may be forced to offer fewer beds until the pandemic has ended. That lost revenue will need to be partially recovered by increasing room and board fees. Employee restructuring may need to be considered, and faculty and staff may need to do more with less. All academic and nonacademic programs will need to be re-examined to determine how they contribute financially. This will require tough choices for administrative leaders to develop a financially sustainable business model.
The key to moving forward is creating the on-campus experience students crave—one that enhances the student experience. This is accomplished by providing thoughtfully designed environments that promote positive behaviors to bring people safely together to collaborate, learn, discover and personally grow through social interactions.
This article was originally published on American School & University.
Author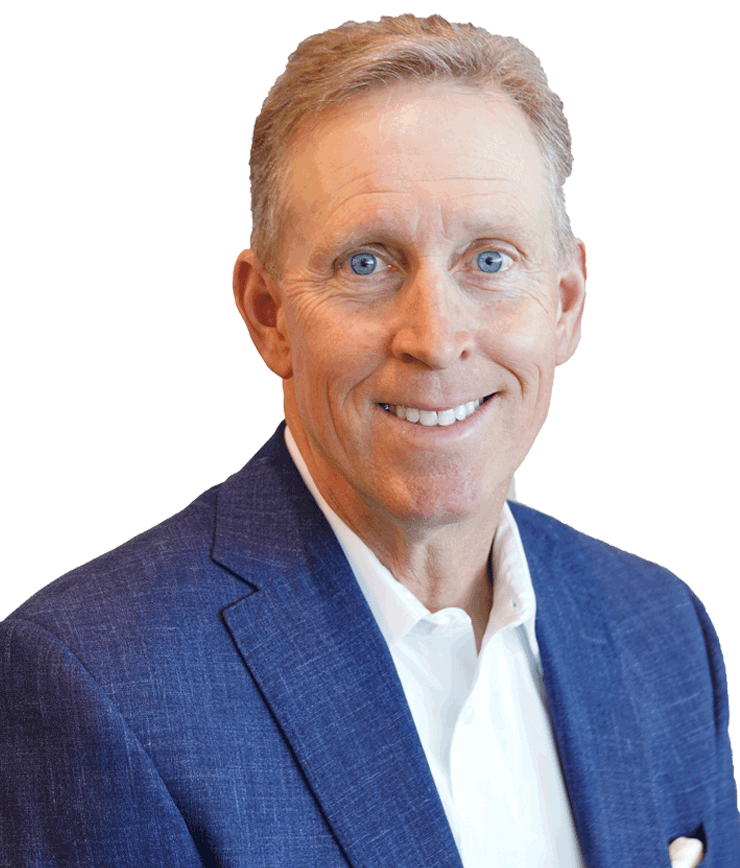 Tom Sens