Southeast Economic Outlook in Construction for 2023 and Beyond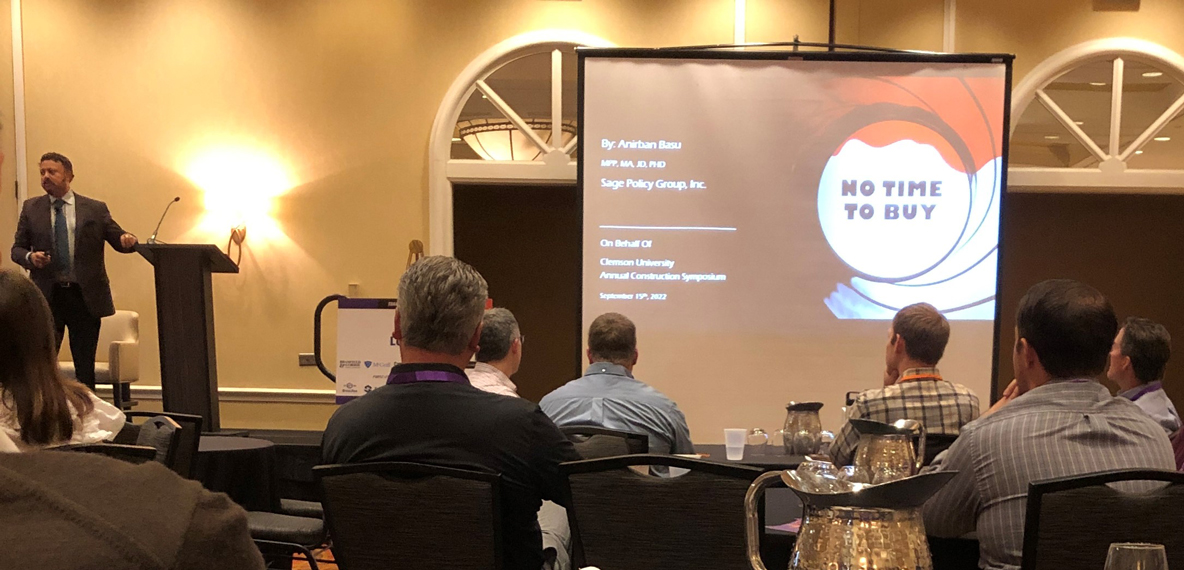 As BHDP continues to expand our market presence in Higher Education and other sectors in the southeast in 2022 and beyond, I had the opportunity to attend Clemson University's 7th annual Construction Symposium, sponsored by the university's Department of Construction Science and Management (CSM). This day-long gathering of North and South Carolina construction industry professionals—including architects, engineers, builders, and more—alongside educational leaders from the areas of design, engineering, and construction focused on the current economic, political, and technological trends shaping the industry.
2022 Trends in the Construction Industry
As a conduit for helping to address the labor market challenges that many design and construction firms are grappling with today, South Carolina State Senator Michael Johnson spoke about State Senate Bill S 0888, a law passed in the summer of 2022 that intends to strengthen the recruiting pipeline between institutions such as Clemson (that provide formal education in construction, design, and engineering) and General and Trade Contractors in the marketplace. For their part, Clemson University is helping the industry address the difficulties of the construction employment pipeline and set a goal of 500 students enrolled (annually) in their CSM program by 2027.
Other topics discussed included advancements in Building Information Modeling (BIM) and drone capabilities and how these tools enhance collaboration and real-time problem-solving during construction. Indeed, by employing these and other technologies like 3D scanning in recent years, BHDP has seen improvements in reducing design document conflicts with other trades, improved construction schedules, and significant budget savings for our clients.
Our Shifting Economy
The conference's keynote address was delivered by Anirban Basu, J.D. (Construction Economist and CEO of Sage Policy Group in Maryland). Mr. Basu focused on providing clarity for the construction economy's recent history and current situation, and he shared a forecast for what we might see "next"—both in the public and private sectors of design and development. Despite the pandemic, "Americans didn't pull back at all on spending during the last two to three years; order demand for consumer goods has not declined at all," he said. In terms of the horizon, Mr. Basu's assertion was that while we've continued to see construction growth in 2022, 2023 portends a different environment. While the public sector should remain stable and strong, private, non-residential investment has declined significantly since 2019 as material costs have risen. According to a recent outlook survey by the U.S. federal government of manufacturing businesses, delivery times for goods are expected to continue to decline precipitously in the coming months. This will obviously impact construction supplies and similar building materials, necessitating even more strategic thought and careful planning in project scheduling, especially for critical milestones.
As interest rates increase, Mr. Basu predicted, "along with the impacts of the war in Ukraine just starting to hit [first-world economies], rising wages amidst the 'Great Resignation,' and lingering COVID strains [globally], this will translate into higher-than-average economy-wide inflation in 2023. Some might call it stagflation."
Hope for the Future
There is a reason for optimism, however, even in the face of supply chain issues, employment pipeline challenges, and talk of runaway inflation. In the American southeast, where BHDP has a strong presence in the North and South Carolina markets, astonishing growth continues. Indeed, according to the U.S. Bureau of Labor Statistics employment survey from October 2022, cities like Charlotte, Atlanta, and even Dallas have seen employment growth across the last two years of more than 4%, and in some cases much more. In contrast, other areas of the country have seen -2% or more in employment fallout. "If people can work wherever they want, then they are going to move to where they have the best quality of life–the Carolinas are winners here," Mr. Basu said.
Indeed, while economic challenges in the labor force, supply chain, and materials sources remain, overall, the design and construction economy continues to be strong, especially in the southeast. Across our offices in the Carolinas, we have seen our team nearly double in size in 14-15 months, and our workload continues apace. As many Americans, and their capital, continue to migrate south in search of a tangible, quality place to call home, we anticipate an increased need for well-designed spaces and facilities in the education, workplace, healthcare, residential, and manufacturing/distribution sectors here.
Author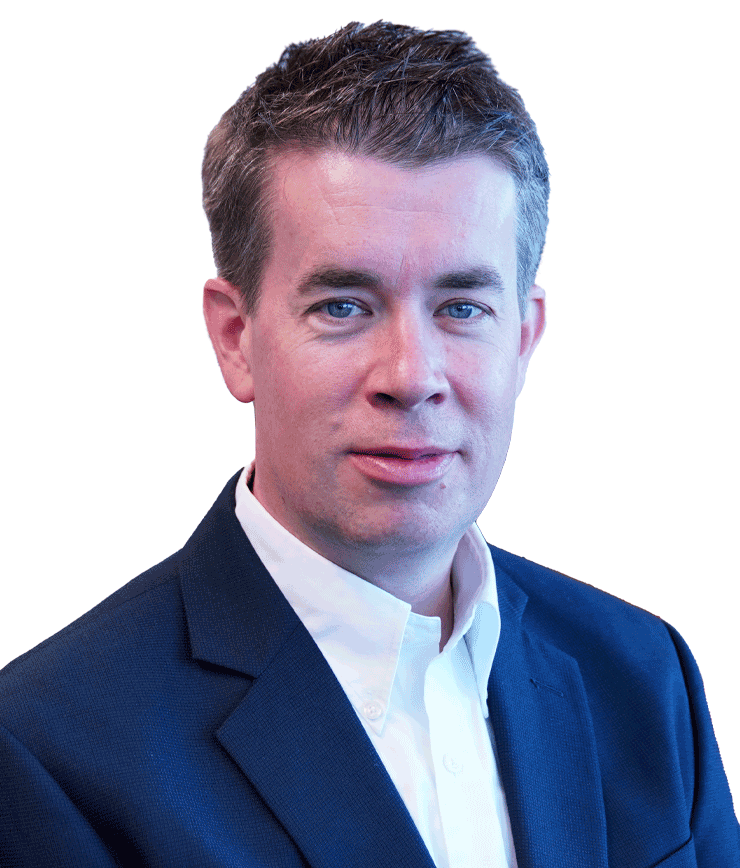 Michael Garvey