Client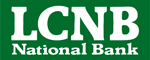 45,000 SF
Building in the heart of historic Lebanon, OH
Corporate Operations Center
01 Challenge
Lebanon City National Bank (LCNB) required more office space for its expanding operations, and they wanted to maintain their Lebanon, OH, headquarters presence within the downtown business community. To solve this, the bank secured a large parcel of land in the heart of Lebanon's central business district. Since this project required designing the first new building to appear in this historic downtown for many decades, LCNB selected BHDP due to our firm's experience designing buildings that respectfully complement historic urban settings.
02 Solution
BHDP's design of LCNB's headquarters building incorporates historical details such as marble accents and embossed spandrel panels. Inside, we integrated 21st-century design details such as larger windows for more natural light and employed modern methods and materials to improve the thermal and waterproofing envelope of the building. The design carefully positioned the three-story building to give the community a welcoming, park-like setting that includes cascading terraces, benches, and plantings between the front of the building and the street.
Quick Facts
Completion Date 2017
Size 45,000 SF
Location Lebanon, OH
03 Results
LCNB's employees responded positively to the accessible downtown location and more open interior designs, which feature wood-paneled walls for modern, business-like décor along with the latest technologies. They enjoy being greeted by an open two-story entry—highlighted by a large, embossed marble LCNB logo—and having access to a large private patio for outdoor dining space. A large, flexible meeting room provides versatile space options to meet civic groups' requirements and host other community gatherings.