Client

425,000 SF
of work stations, laboratories, and data center space
Campus Renovation and Expansion
01 Challenge
Facing an expiring lease, telecommunications giant, Ciena, needed to quickly consolidate their R&D operations in Ottawa, Canada, from two existing locations into one. After enlisting BHDP, the immediate goal was to create a more cohesive campus with inspiring new work spaces and state-of-the-art laboratories to accelerate the innovation goals of their technical leadership. After BHDP identified a large site with an existing five-story building and enough room to build two more buildings, the design team got to work.
02 Solution
The initial design work focused on renovating the existing building and then transitioning to the interior fit-up of the other two buildings. In total, over 2,000 SF of data center space and 80,000 SF of new R&D lab space was created. All three buildings are linked by enclosed walkways to permit easy access, and a large dining room in the central building was fitted with the latest AV technology to facilitate global staff exchanges and "all hands" internal meetings.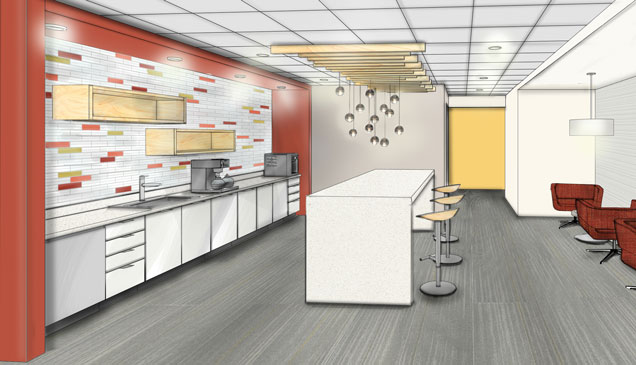 Quick Facts
Size 425,000 SF
Completion Date 2017
Location Ottawa, Canada
03 Results
The new campus is credited with encouraging greater collaboration among the technical staff and for improving communications between R&D teams. The new flexible offices with the "connect zones and versatile office huddles" are making it easier for teams to gather and exchange ideas, and having the training room located near front doors and away from the technical teams has reduced distractions.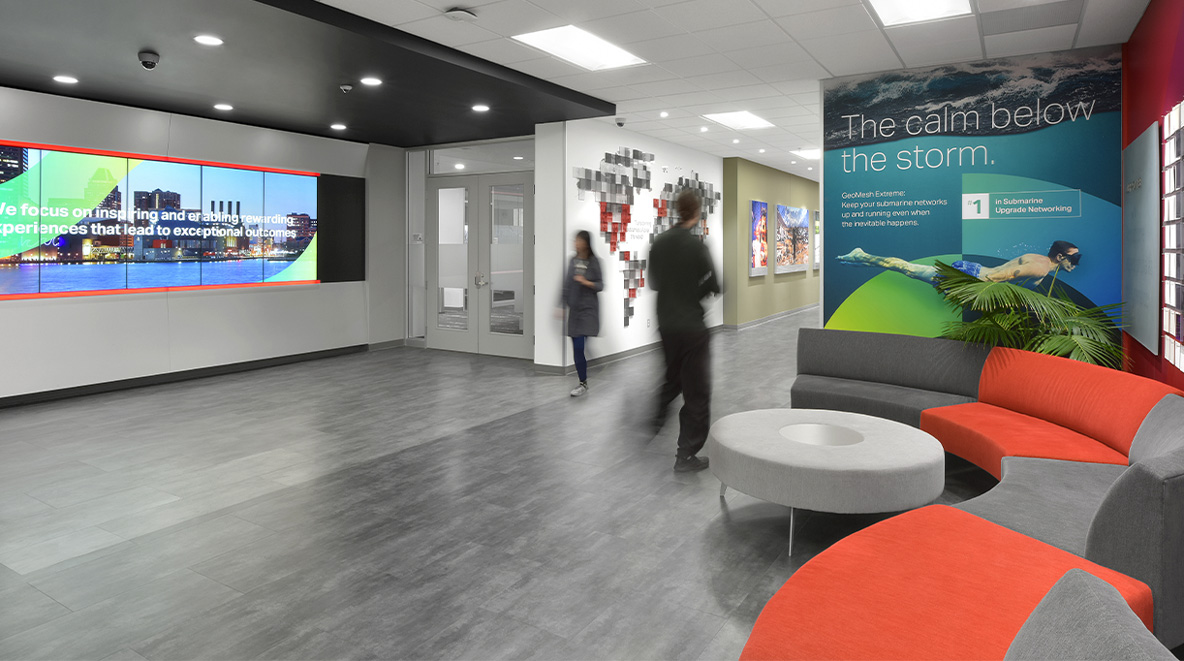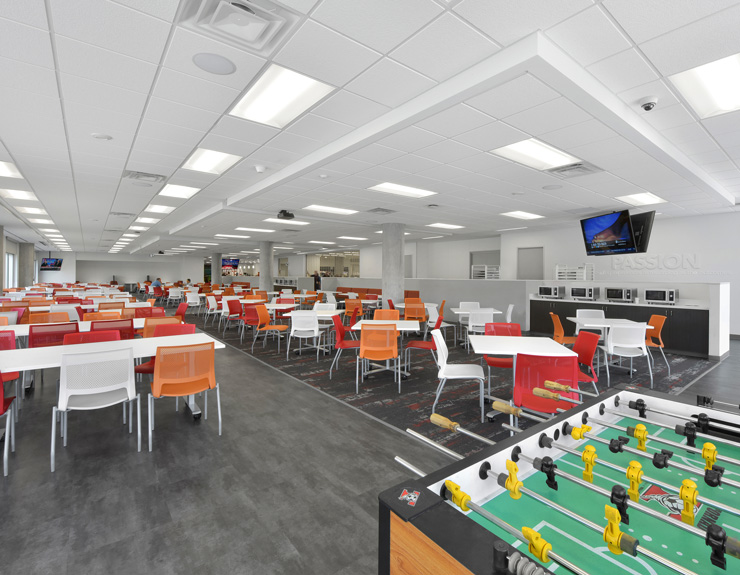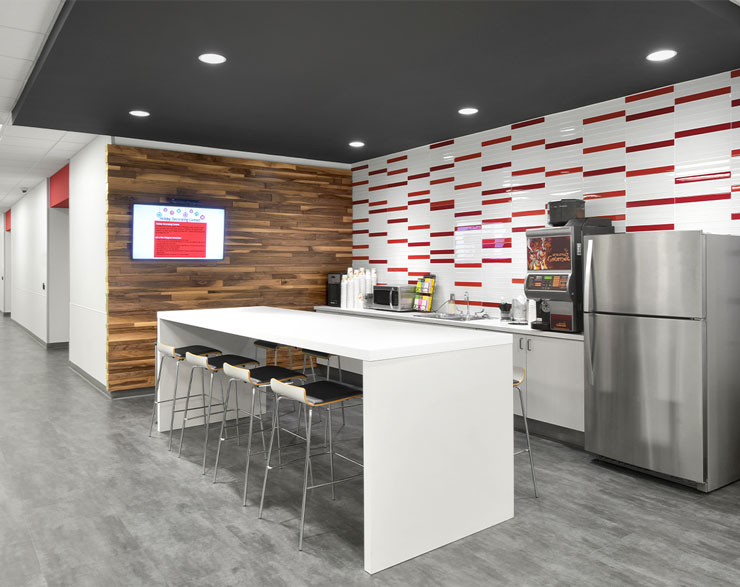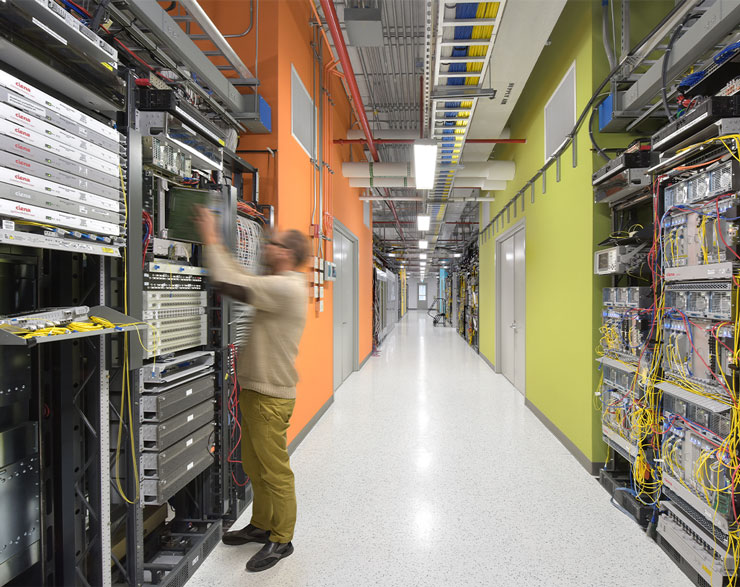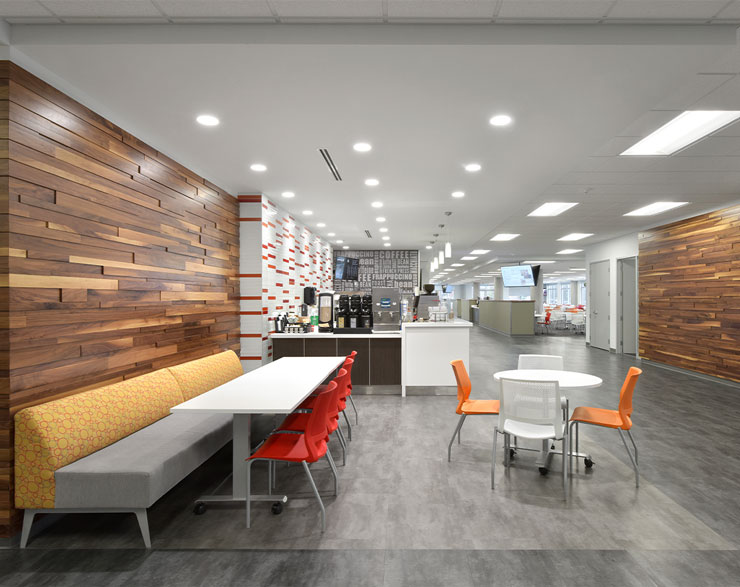 BHDP gets us. They really understood our company and what we needed from this new space.
Mark Gorman, Ciena VP of Corporate Real Estate and Facilities