Client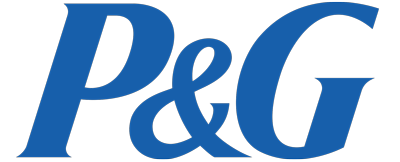 118,000 SF
of space for manufacturing, product supply, R&D, marketing, finance, labs, and more.
Corporate Headquarters
01 Challenge
Upon acquisition of Gillette, Procter & Gamble was challenged with taking an existing corporate culture and blending it with their own. They turned to BHDP to facilitate this process by renovating an existing Gillette manufacturing facility into a world-class corporate headquarters that embodies P&G's identity.
02 Solution
BHDP revolutionized the 100-year-old building into a modern campus with open-loft style offices, dining, and collaboration areas. Utilizing century-old brick buildings as the backdrop, a new, multi-story glass enclosed lobby brings softness and a contemporary sophistication to the existing building.
Quick Facts
Size 118,000 SF
Completion Date 2009
Location Boston, MA
03 Results
The new headquarters accommodates more than 800 employees and also features a fitness center, dining hall, retail stores, heritage displays, and Gillette branding throughout. The design creates an energizing environment that unites the organization and enables its occupants to be more productive.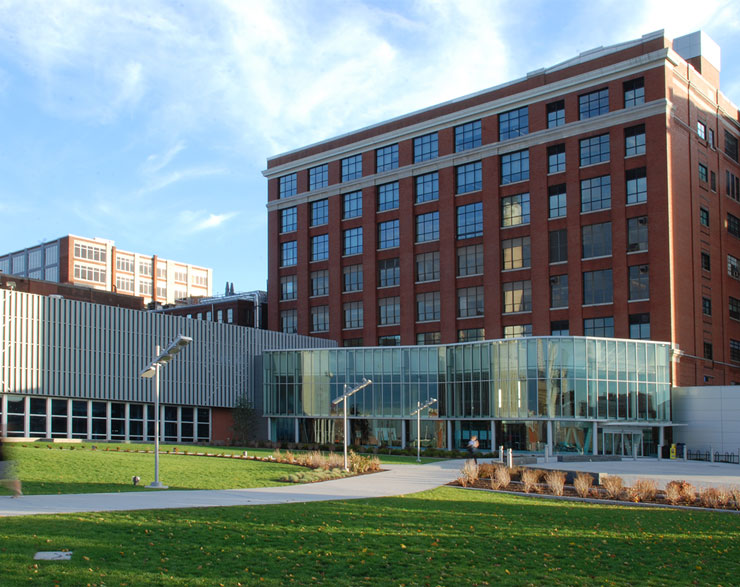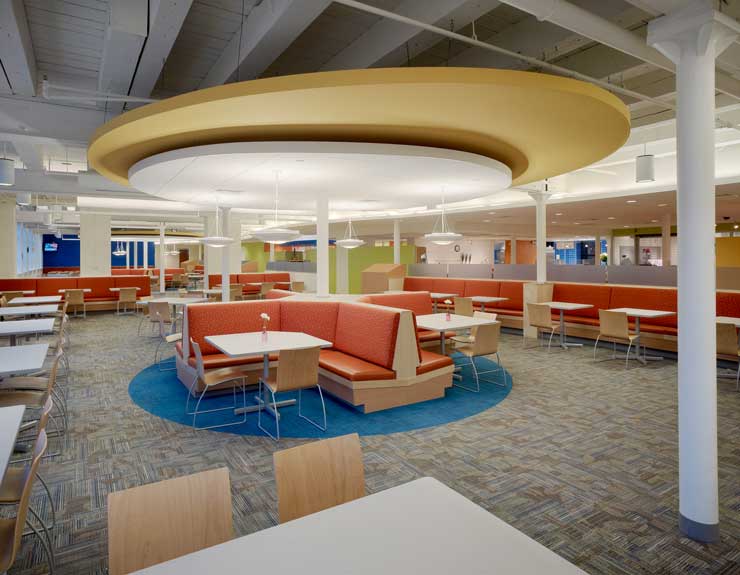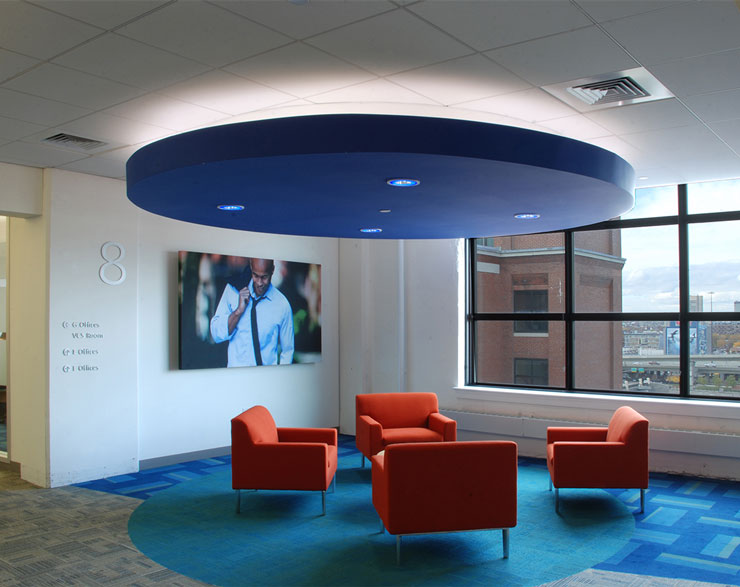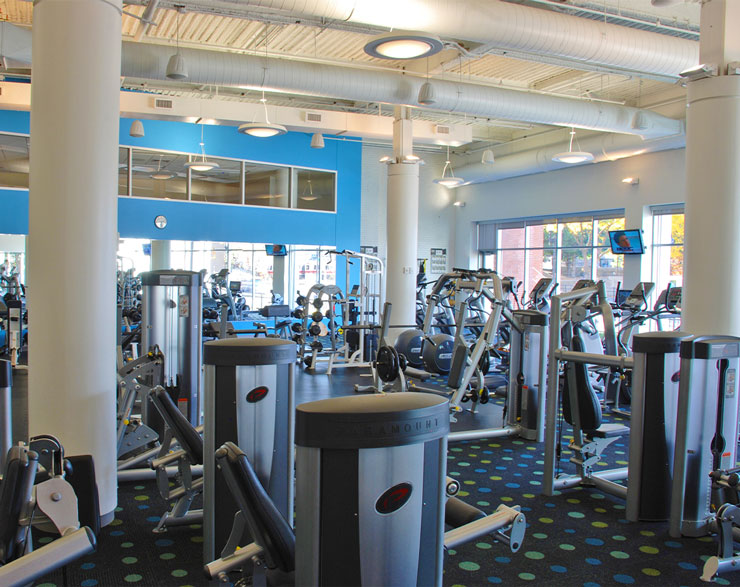 At the start of this project, BHDP engaged with the end users—who were relocating from an urban high rise to the south Boston manufacturing site—to find out more about their vision for their new workplace.
With everyone from manufacturing to marketing being housed in this building, it was critical to get multiple perspectives on how the new headquarters should look and feel.
Taking input from each segment of Gillette's workforce, the new headquarters is a place where each employee can feel at home.
The project transformed the site into a world-class facility. The new entrance is appropriate for the world headquarters of a brand such as Gillette, and the renovated open offices have increased collaboration.
Tony Wagner, P&G Global Facilities Engineering North America Regional Manager