Client

AN 850 GALLON
aquarium is located in the Lilly Center for Lakes & Streams—a department dedicated to limnology and science education
Dr. Dane A. Miller Science Complex
01 Challenge
Grace College's vision for the Dr. Dane A. Miller Science Complex was to create a modern science building that will inspire and excite students about the college's growing science programs. The project required the renovation of the 1976 Cooley Science Center and an additional 13,000 SF of new construction.
02 Solution
A central theme throughout the project is bridging to create connections, both literally and figuratively. The upper-level bridge overlooking the two-story atrium connects the renovated labs with new labs in the addition while providing views out to the woods—strengthening the visual connection to nature and the community.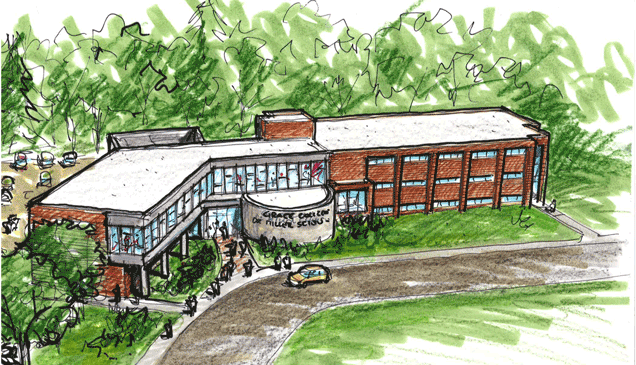 Quick Facts
Location Winona Lake, IN
Size 36,775 SF
Completion Date 2018
03 Results
The new complex equips students with upgraded laboratories and modern classrooms, and it provides a contemporary hub for lakes and streams research and additional office and multi-purpose space.
The new science complex is named after Dr. Dane Miller, co-founder and 39-year president and CEO of Biomet. Dane and his wife Mary Louise have invested substantially in the local community, including at Grace College & Seminary.
For the first time in over a decade, the school utilized a different architectural firm, "taking a chance" on BHDP. Our experience was nothing short of remarkable. From start to finish, BHDP brought wonderfully talented resources to the project ... BHDP became a true partner.
Paul G. Blair, VP of Financial Affairs/CFO, Grace College