Client

OVER 70,000
SF of an immersive, sensory-centric, and technology-rich experience
Herald Square
01 Challenge
Recognizing the need to attract younger shoppers with extensive buying power, Macy's asked BHDP to develop a brand-new shopping destination for women ages 13-22 in their iconic Herald Square location. Dubbed One Below, the 53,000-SF space offers an immersive, sensory-centric, and technology-rich experience punctuated with moments of discovery.
02 Solution
Specifically, One Below features New York City as a leading character in the design—a nod to the location's popularity for tourists. A dedicated "selfie wall" featuring a touchscreen by which customers can capture and share personal portraits and an edgy yet approachable aesthetic that embodies the energy of the millennial customer work together to share the integrated story of the Macy's brand, Herald Square, and New York.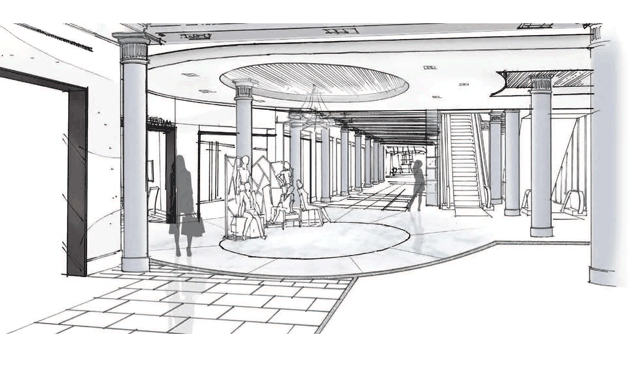 Quick Facts
Size 70,680 SF
Location New York City, NY
Completion Date 2015
03 Results
Since opening in fall 2015, Macy's has used the space as a test lab for introducing new products in this trending category; plans are underway to distribute successful portions of the design concept in stores nationwide. Moreover, the design garnered attention from several media outlets and was honored with a Gold Award from the Association of Retail Environments in 2016.