Client

235 PEOPLE
can work inside this dynamic, two-level facility located in Cincinnati, OH
Corporate Headquarters
01 Challenge
As Messer Construction Company broadened its reach across North America with the establishment of nine regional offices, their leadership team recognized the need for more space and greater brand identity in their Cincinnati-based Corporate Headquarters. After turning to BHDP for help, our team began a three-year journey to find the perfect campus for Messer and their growing team.
02 Solution
After locating six acres of highly visible land along the edge of I-75, BHDP designed Messer's new headquarters to showcase their craft and well-known tagline: "We Are Building." The open office offers an expansive view of historic structures across the downtown skyline, the fast pace of a major interstate, and sweeping vistas with tree-lined hills.
Quick Facts
Size 75,000 SF
Completion Date 2017
Sustainability LEED Gold
03 Results
The new open office space now hums with efficiency and puts projects on display—fostering an organizational culture that promotes excellence by recognizing jobs well done. Raw materials and tools of the trade meet fine art photography throughout the space, becoming yet another symbol of Messer's hardworking approach to their work as an art form.
Awards and Certifications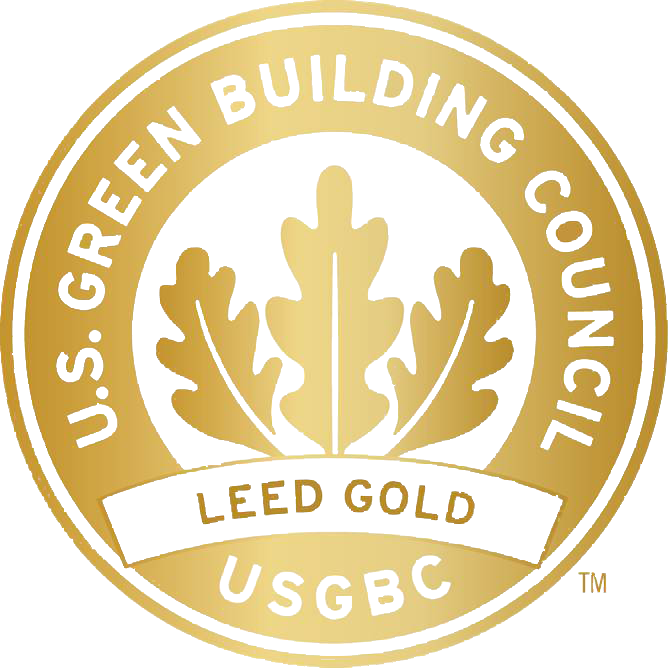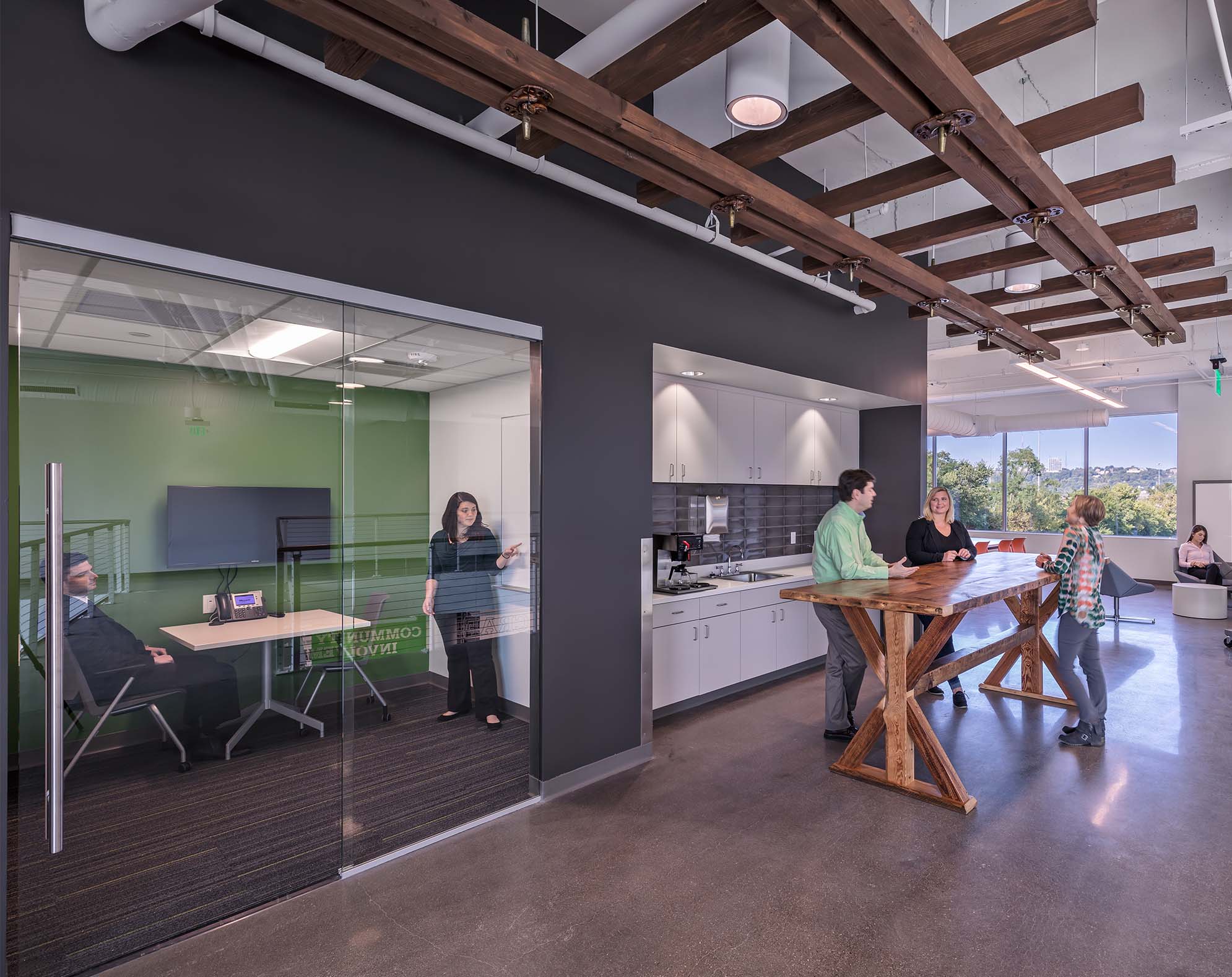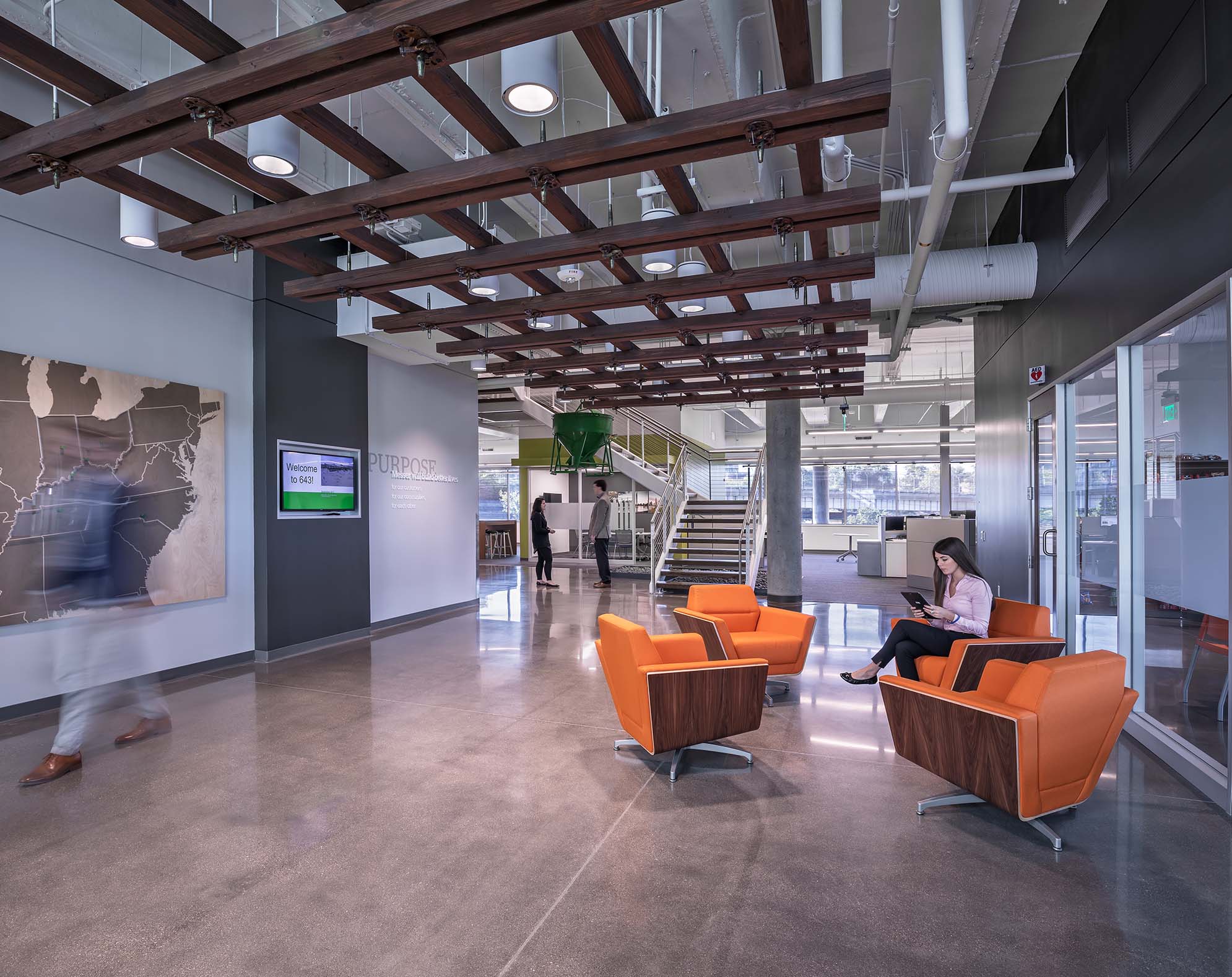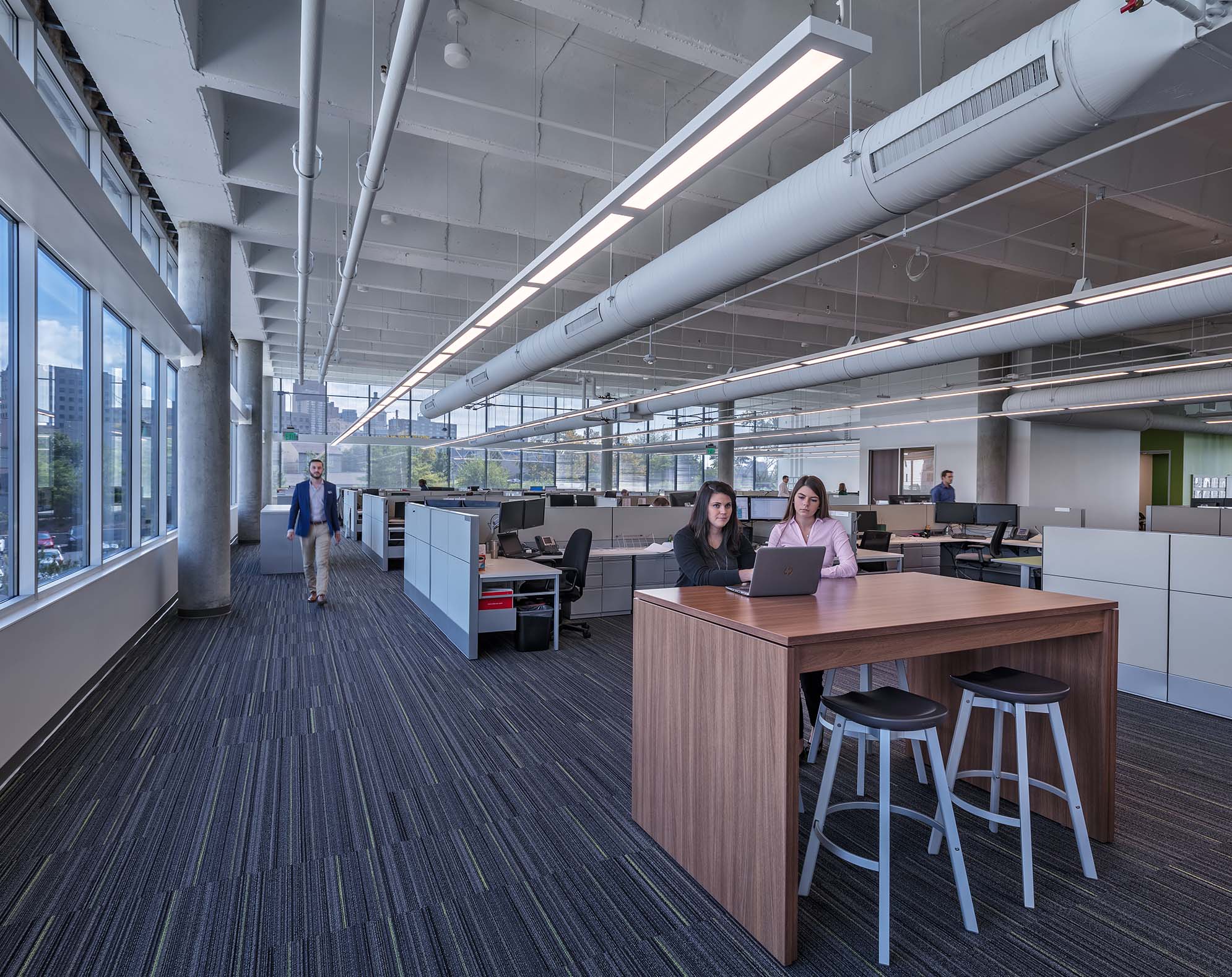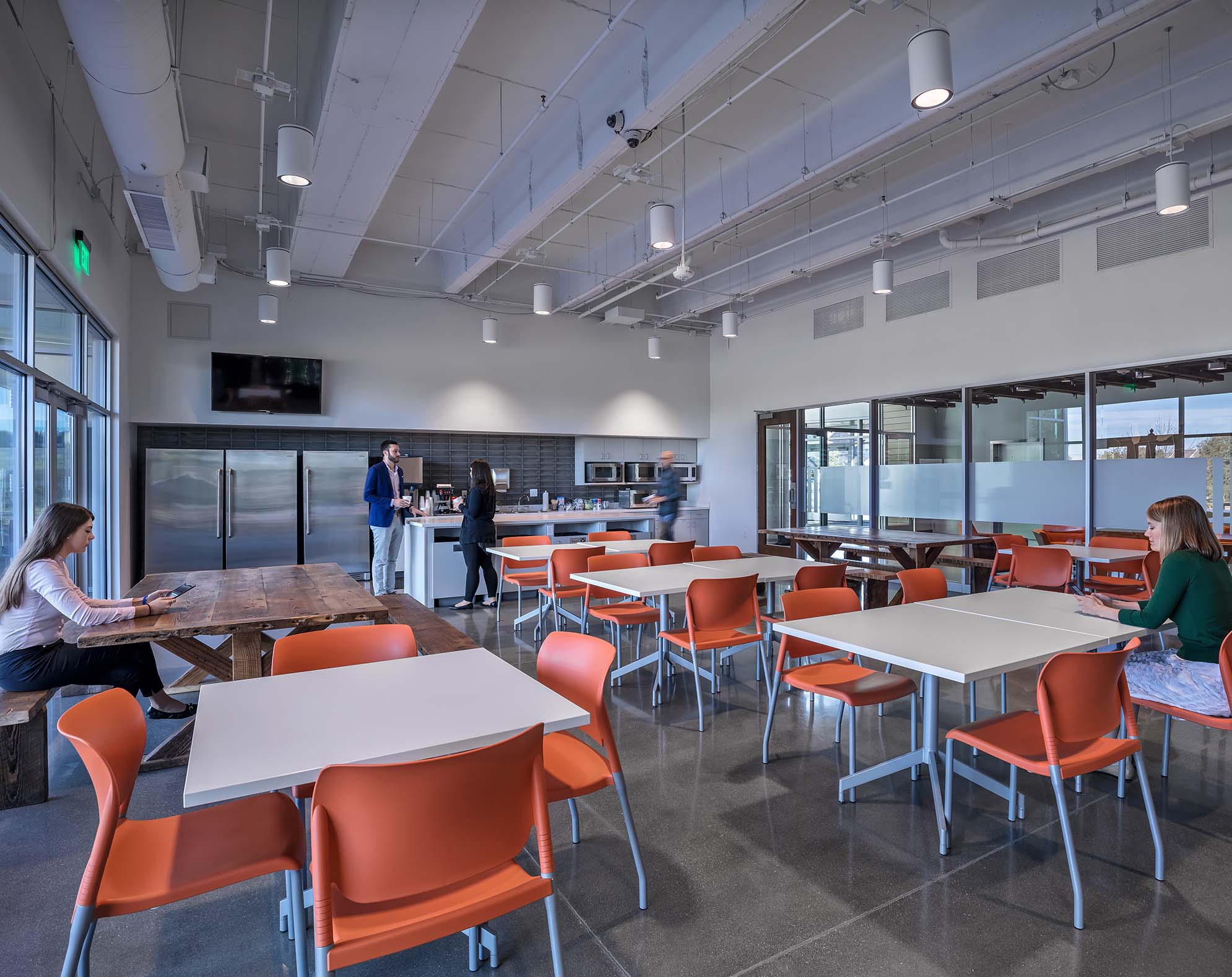 Messer asked us to design a building that speaks to what they do. We listened, and we executed. After moving into their new facility, employees remarked how comfortable and at home they felt. The experiential graphic design throughout the facility helped to tie the entire space together. Now, their headquarters makes an impact on everyone who walks through the front door.
The building is a showcase for Messer.
Tim Steigerwald, President of Messer Construction Company
Uniting Messer Under One Roof
Messer enlisted BHDP to design a new, innovative space that would infuse their brand throughout their Cincinnati office. With a lack of branding, color, and inspiration in their former space, this change was not only necessary but long overdue. As an employee-owned company, Messer wanted to provide employees with a workspace they can feel proud of and be excited to come to work every day. They challenged BHDP to deliver an inviting and modern space that expresses their brand while echoing their passion as a successful company.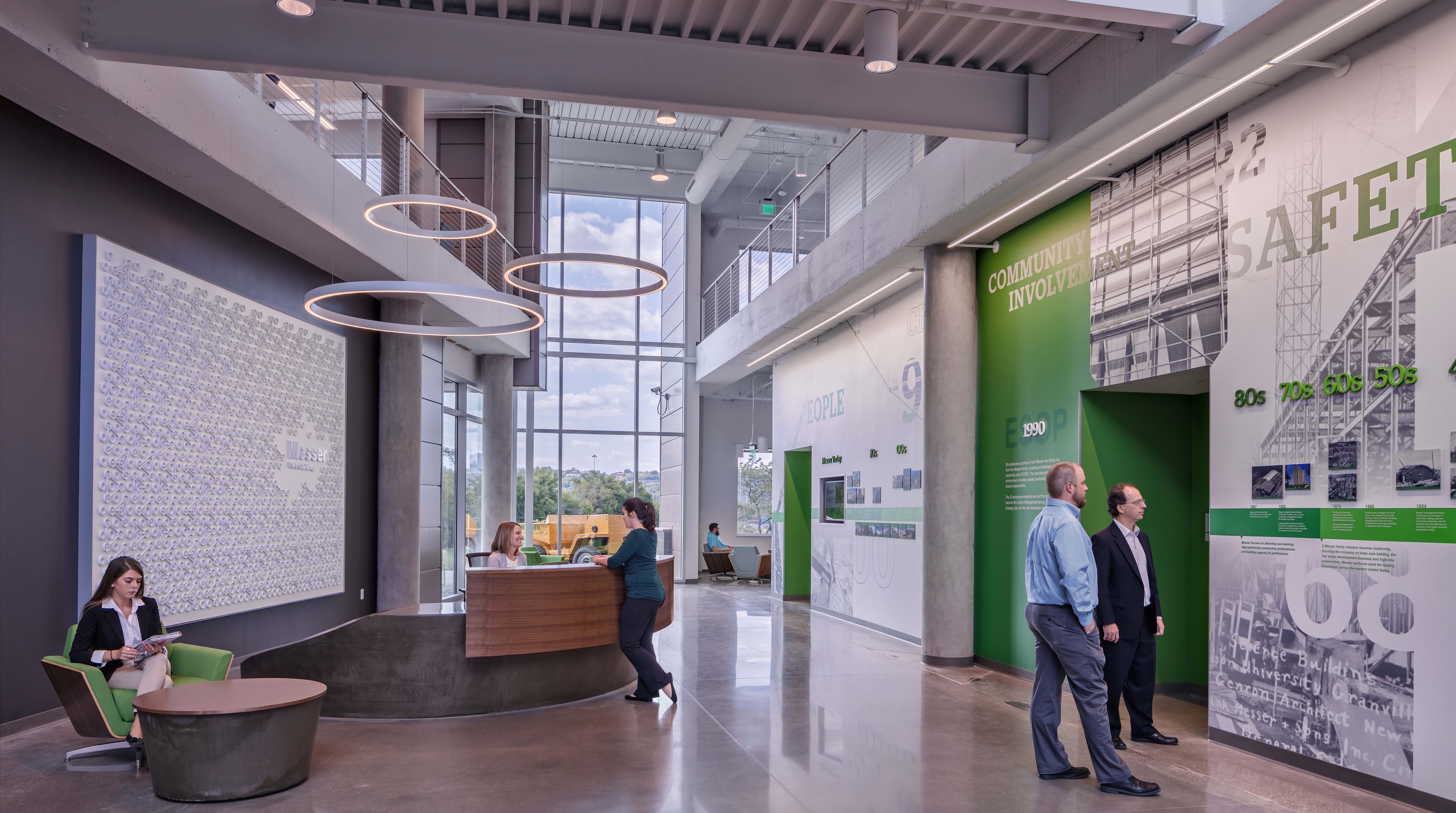 A huge corporate timeline strikes visitors as soon as they enter the building.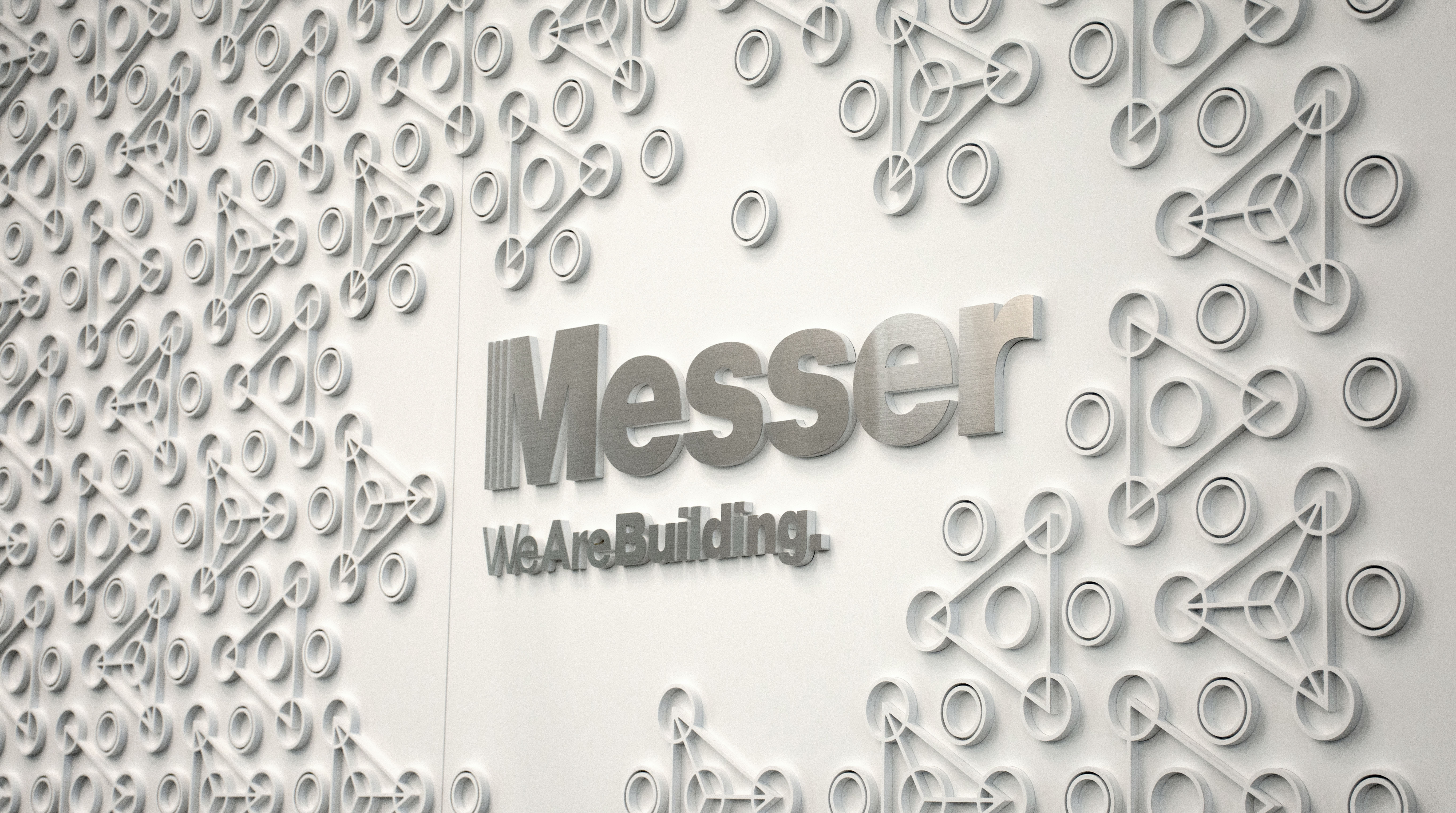 Behind the receptionist desk, a three-dimensional mural depicts the molecular structure of concrete.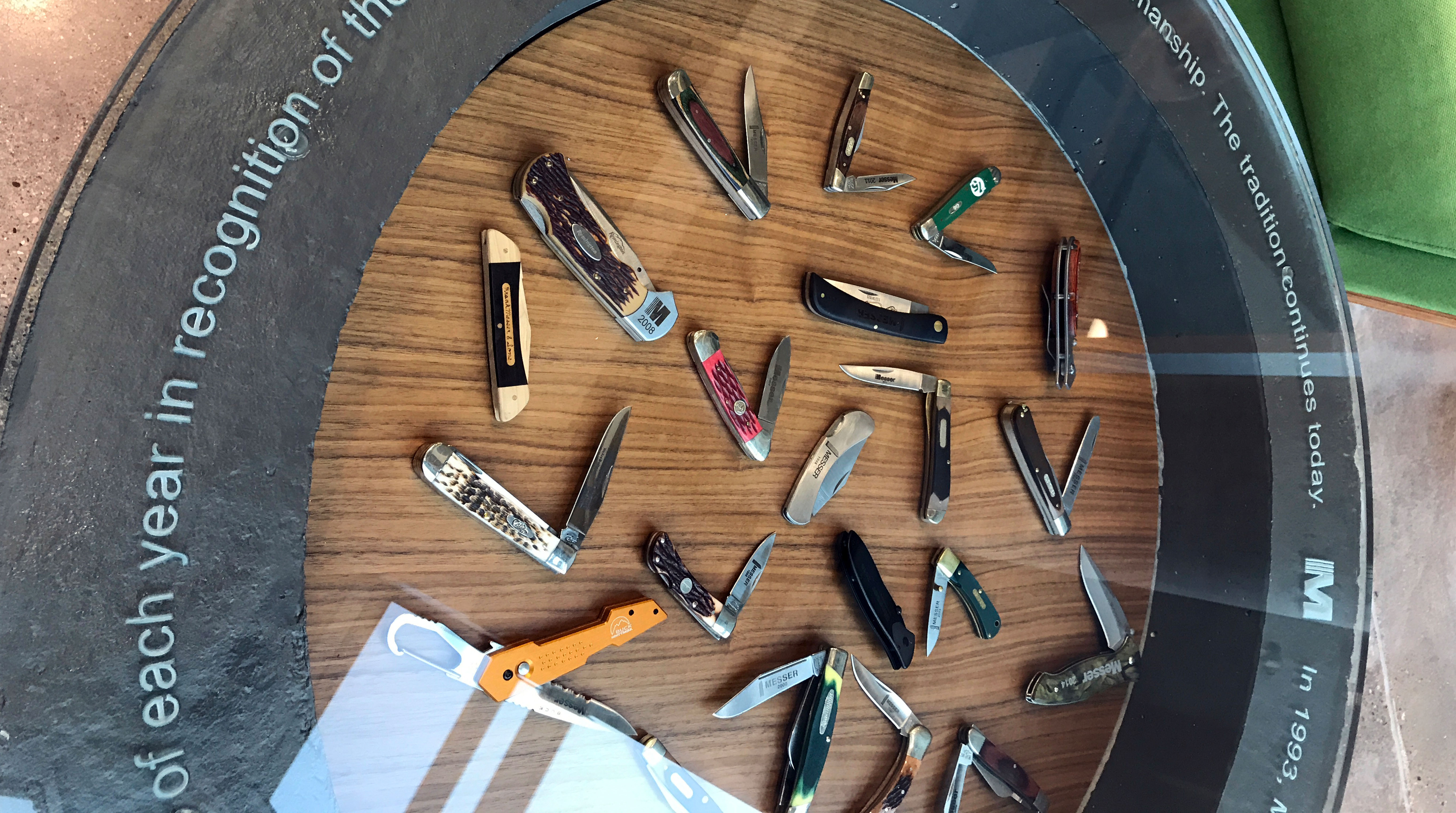 A concrete table exhibits Messer's commemorative knife collection.
Highlighting Their Heritage
This two-story, 50,000 SF building blends an open office layout with exposed ceilings and mechanical systems to create a unique work experience. The building gives a nod to construction, specifically the concrete work that Messer is known for. Their rich heritage of turning challenges into triumphs is displayed in several graphic and physical elements throughout the office and begins right when someone walks through the door.
Corporate Timeline
In the lobby, visitors are greeted by a dramatic history wall highlighting Messer's accomplishments over a nine-decade timeline. The timeline extends the entire length of the lobby and tells rich stories of challenge, triumph, and tradition.
Concrete Receptionist Desk
Another unique fixture in the lobby is a custom, polished concrete receptionist desk that is backed by a three-dimensional mural depicting the molecular structure of concrete—alluding to the company's well-known expertise.
Pocket Knife Collection
The celebration of concrete is further echoed in a concrete table that exhibits Messer's commemorative pocket knife collection—honoring their craft force's continuing commitment to their skill as well as quality and safety.
Themed Conference Rooms
To acknowledge Messer's growing workforce, conference rooms are themed around the nine regions in which they operate: Cincinnati, Dayton, Columbus, Indianapolis, Lexington, Louisville, Nashville, Knoxville, and Charlotte.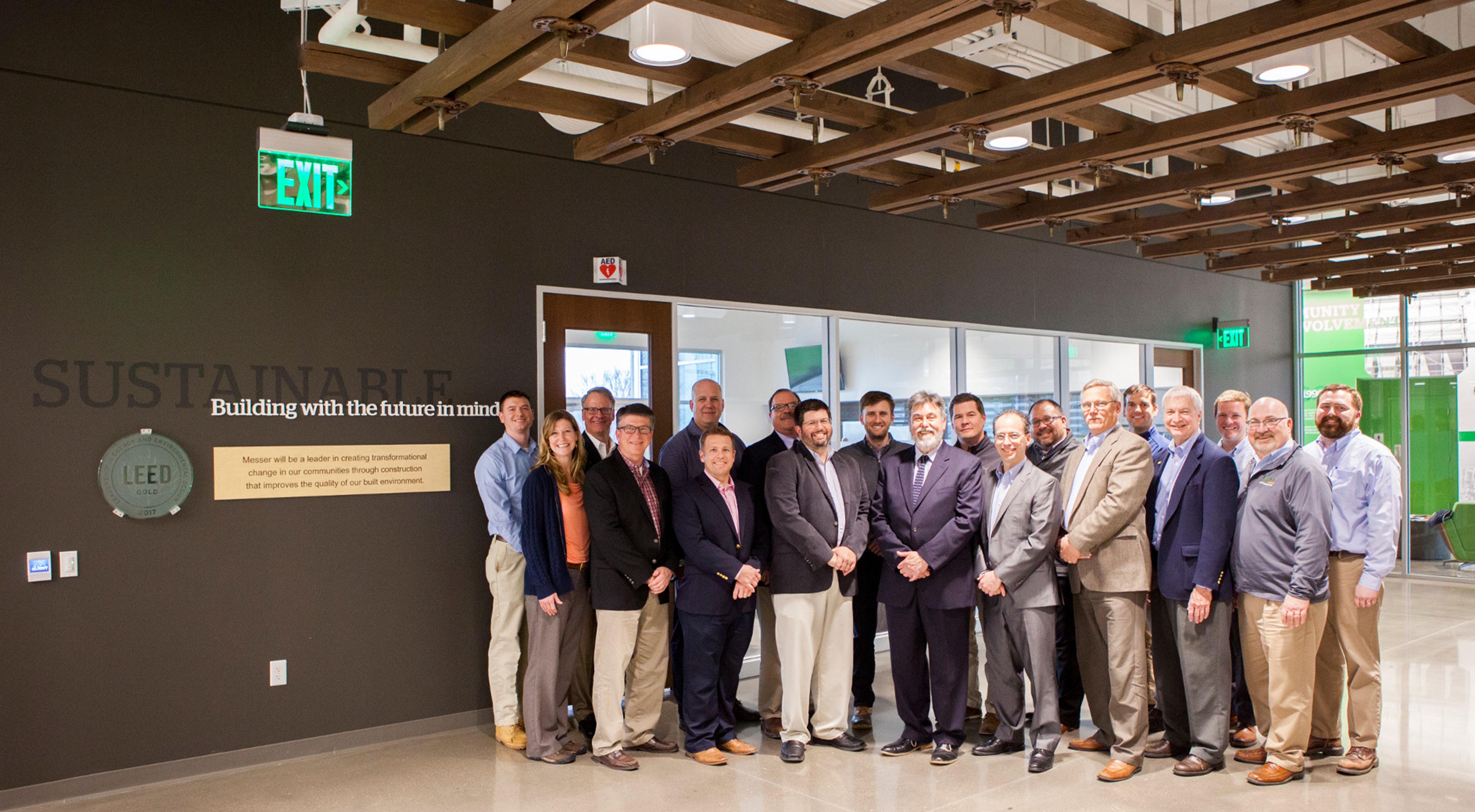 A Huge Success
The project was completed on schedule, on budget, achieved LEED Gold certification, and included 38% M/WBE participation. More than 35% of the total construction was built by Messer's own craft force, and the project was completed with zero injuries.