Client

ALMOST 10,000
SF of space offering resources like workshops, one-on-one consultations, and high-tech workspaces.
18th Avenue Library Research Commons
01 Challenge
OSU's University Libraries desired a space within the existing 18th Avenue Library that would become the main point of connection between researchers across all disciplines at OSU as well as offer a variety of services and resources supporting research. The new Research Commons is envisioned to be a unique, creative, and flexible environment that leverages the latest technology to encourage happenstance discovery and innovation; it is intended to raise the bar for interdisciplinary partnerships, teamwork, and research.
02 Solution
The space enhances the research process by enabling relationship-building and fostering a greater sense of participation in the full spectrum of research. The Research Commons environment encourages researchers to interact and connect spontaneously across
typical academic barriers through the use of transparency, embedded technology, and multi-functional space geared towards presentations, group sessions, and the brainstorming of new ideas.
Quick Facts
Size 9,700 SF
Location Columbus, OH
Completion Date 2015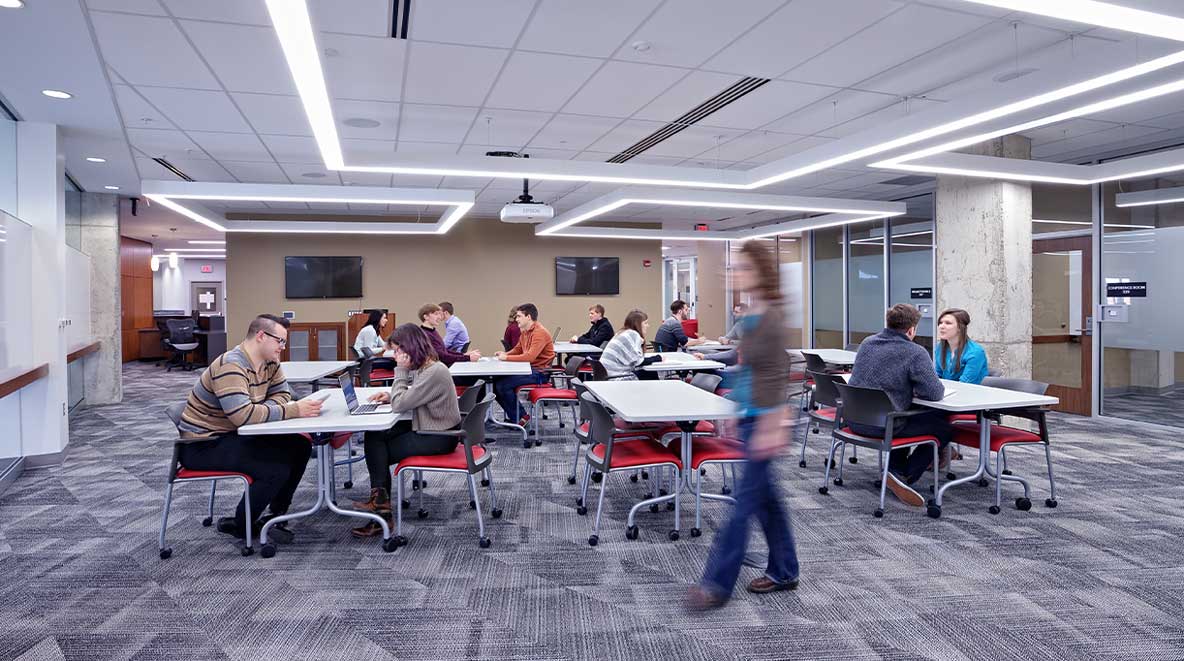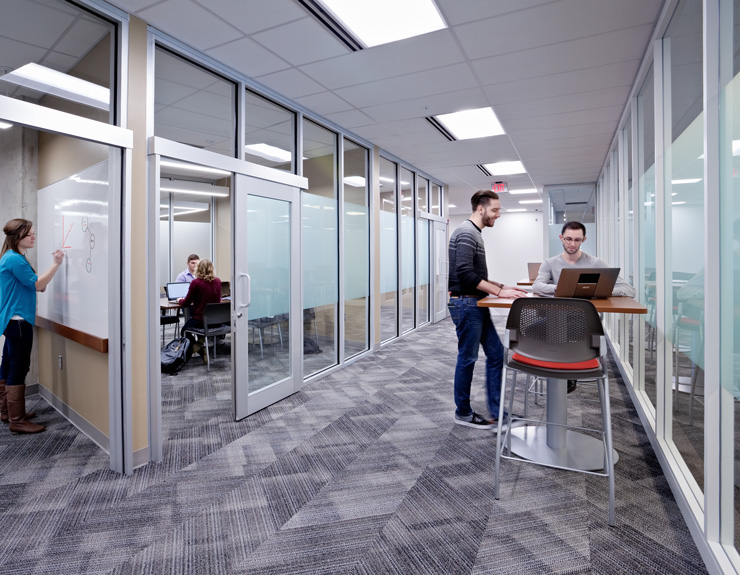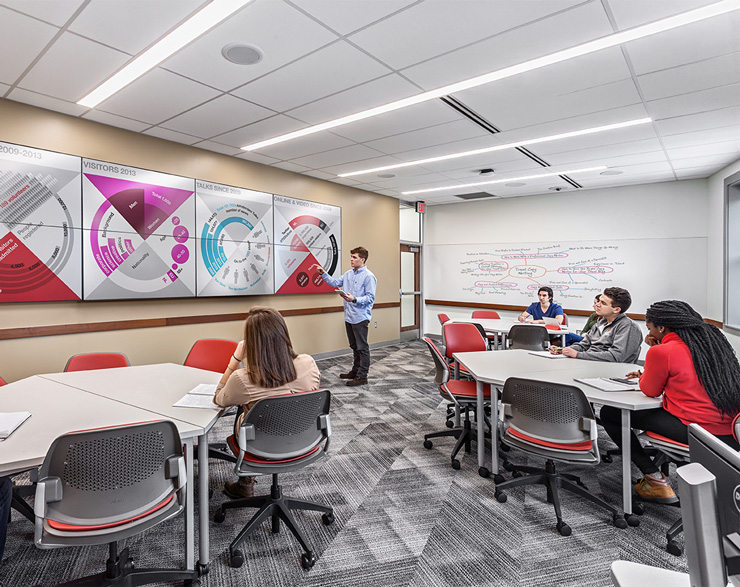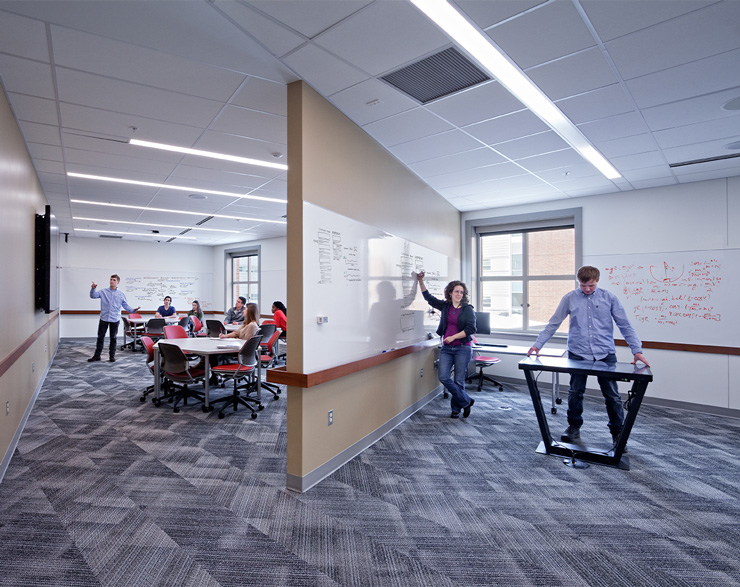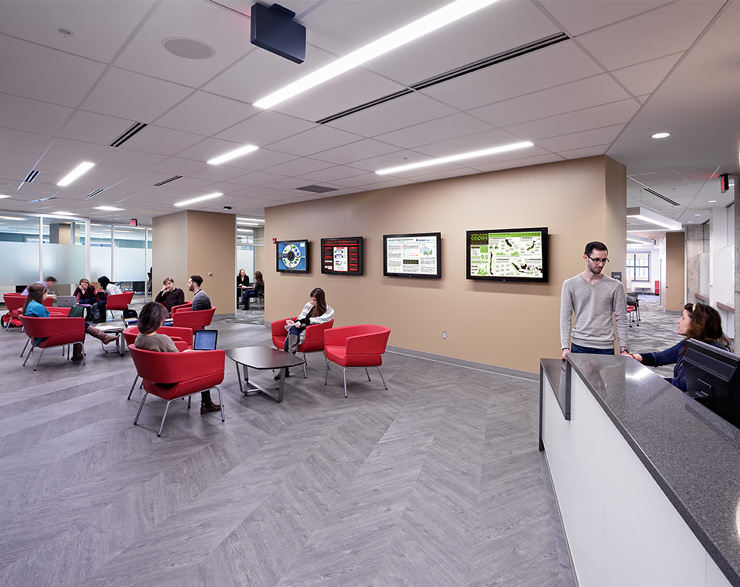 It is very fulfilling to see the ways graduate students are recognizing the Research Commons as a unique space for their work, and our staff is truly invested in supporting them and making a positive impact in their success as researchers at Ohio State and beyond.
Joshua W. Sadvari, Research Commons Program Manager & GIS Specialist University Libraries, The Ohio State University