Client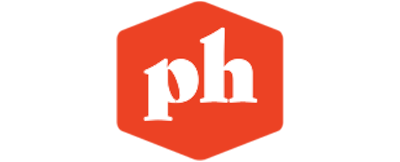 "Dignity for All"
is represented through their unofficial mascot and namesake, a Scottish Deerhound
01 Challenge
For their first brick-and-mortar location, Proud Hound enlisted BHDP as a creative partner to help develop and cement their vision, "Dignity for All," in the growing neighborhood of Silverton in Cincinnati, OH. Proud Hound saw a niche in the coffee retail space to fill—a chance to build more than a coffee shop. They saw an opportunity to offer coffee drinkers, enthusiasts, and employees an ethical experience and culture throughout every stage of the coffee-industry process.
02 Solution
BHDP held visioning sessions with the Proud Hound team to gain a better understanding of their mission, vision, and challenges. For the café, Proud Hound desired a space that was both modern and relaxed while also vintage and flexible. Our designers delivered this specific look and feel through vintage tile design both behind the coffee bar and in the seating area, colorful geometric patterns, and concrete and wood materials throughout.
Quick Facts
Building Size 4,834 SF
Completion Date 2021
Location Cincinnati, OH
03 Results
The resulting design is a full representation of their brand with the consumer experience in mind.. Bright colors, various seating options, and a transparent layout combine for a coffee shop experience unlike any other. Our partners at Proud Hound were highly involved in this process throughout, resulting in a collaborative effort and powerful design.
Transparency
In the heart of the café, a small kitchen has bar seating wrapped around to allow the customers to engage with the employees, furthering Proud Hound's goal of transparency and respect among the customers and staff. Behind the coffee bar, a window opens to a view of the roastery, allowing a clear view of the coffee roasting process. This key feature demonstrates the transparency that is a hallmark of Proud Hound's brand, and it also enables the customer to feel as if they are a part of the roasting process while they are enjoying the final product.
Inclusivity
The Proud Hound Mascot, the Scottish Deerhound, encapsulates the vision through its traits of curiosity, intelligence, enthusiasm, and dedication—all key components of Proud Hound's values and culture. Proud Hound's mission is to treat all of their suppliers and patrons alike with hound-like loyalty, dignity, and fairness. To establish an inclusive and collaborative environment for customers, our interior design team selected several seating options that are not fixed and have varying counter and table heights.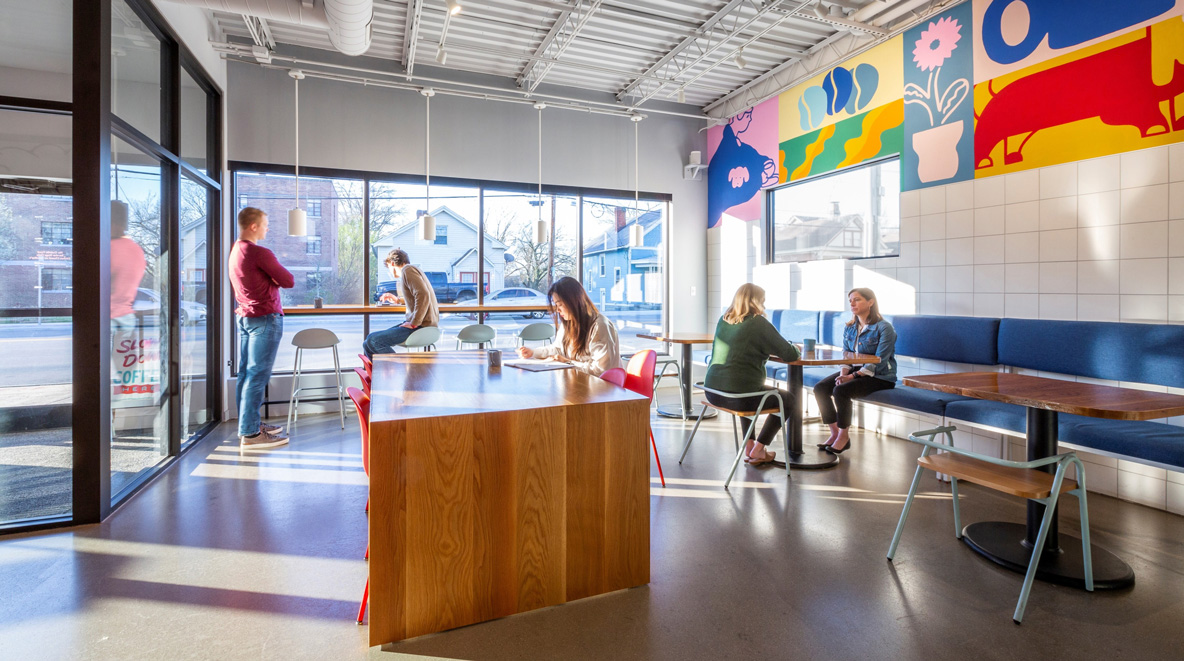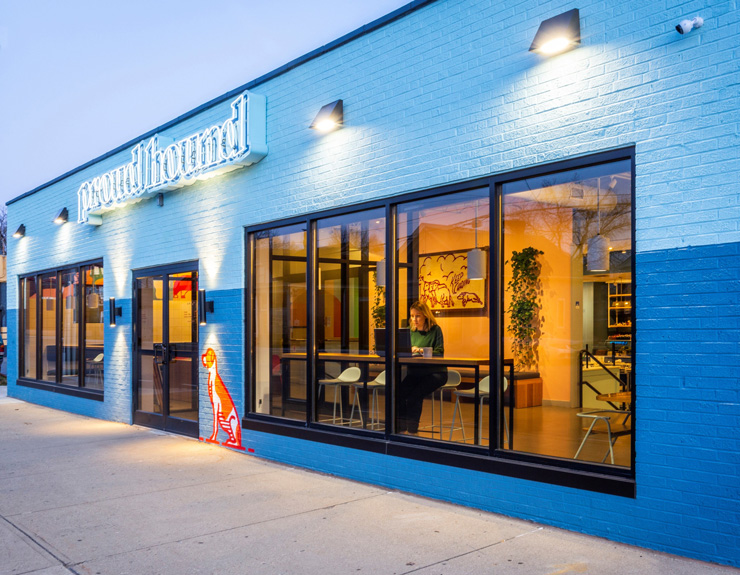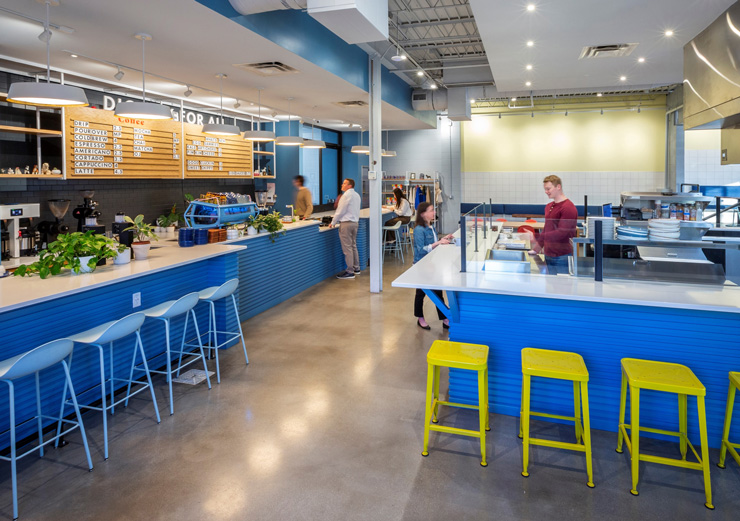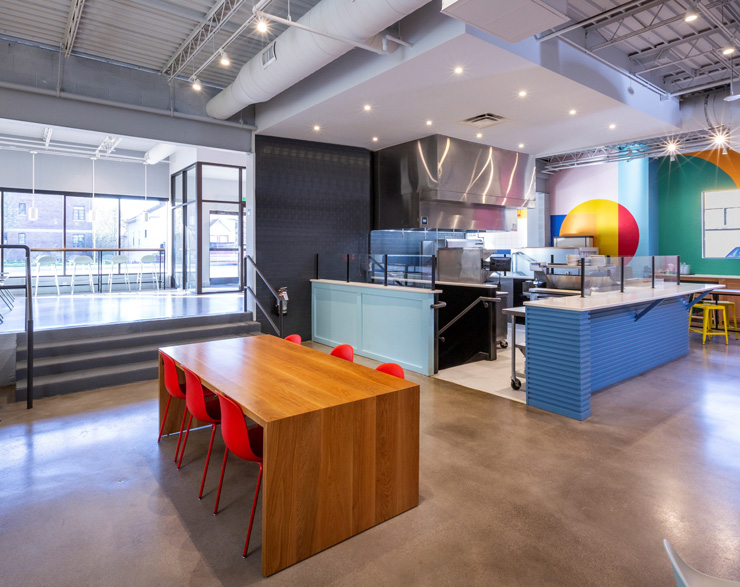 BHDP did an amazing job of taking our vision and mission, 'Dignity for All,' and translating it in the design of our flagship location ... Having this physical space is going to allow our growth to not only continue but also take off. Customers now have a space to experience our vision.
Brian Smith, Co-Owner of Proud Hound