Client
FOUR ZONES
are designated throughout the new office by activity
Office Renovation
01 Challenge
With an increase in employees working from home and an evolving purpose for their Charlotte office, WTW signed a lease in a brand-new building to start fresh with a blank canvas. Many of WTW's employees worked remotely before the move, so the new space serves as a functional connection point for clients while pushing beyond the company's standards to adhere to their future vision. BHDP worked closely with WTW's employees to identify the desired aesthetic and the space needs for users.
02 Solution
Located on the sixth floor of the Vantage Building's East Tower, the 9,000-SF space is designed to reflect the needs and lifestyle of WTW's employees and clients with a vibrant, state-of-the-art space. High-end materials, areas to socialize, and private spaces for financial discussions greet visitors, invoking a trustworthy atmosphere. In the employee work area, collaboration areas, huddle rooms, and spaces for focus work are filled with natural light, providing employees with a prime view of downtown Charlotte.
Quick Facts
Location Charlotte, NC
Size 9,000 SF
Completion Date 2023
03 Results
WTW's new space gives them an original, fresh approach to their office design and the functional connection point needed to inspire their employees and clients. The new, agile office allows employees to meet with clients, collaborate with team members, or work independently wherever they choose while instilling feelings of trustworthiness and security in clients as soon as they walk in the door.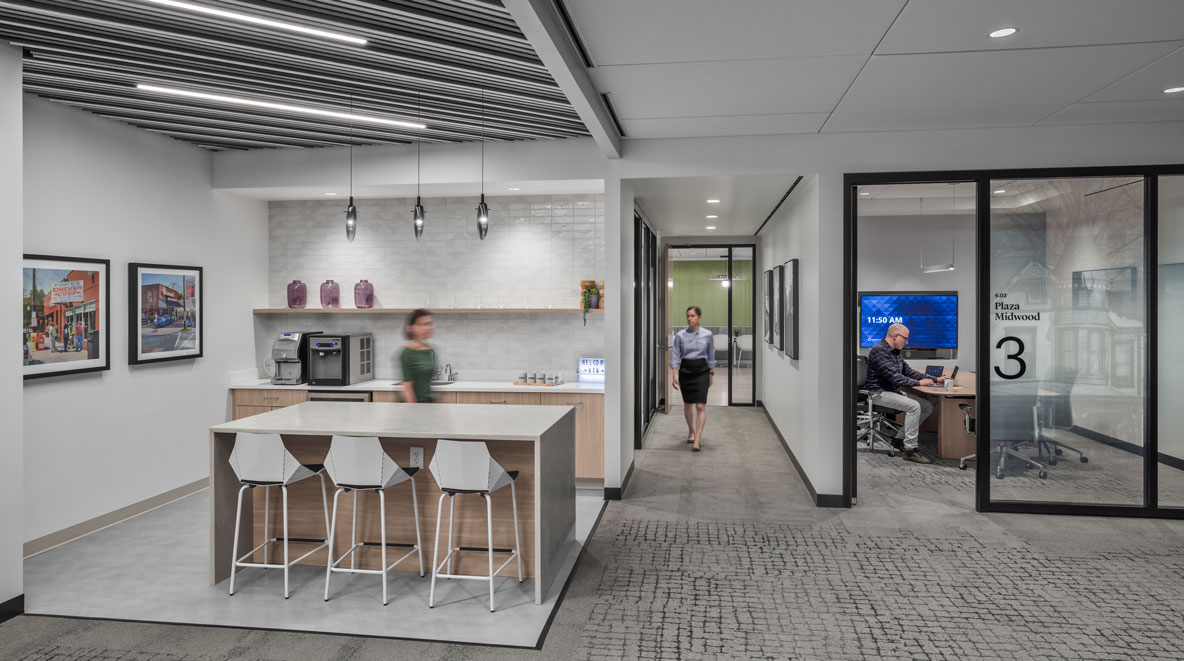 Client coffee bar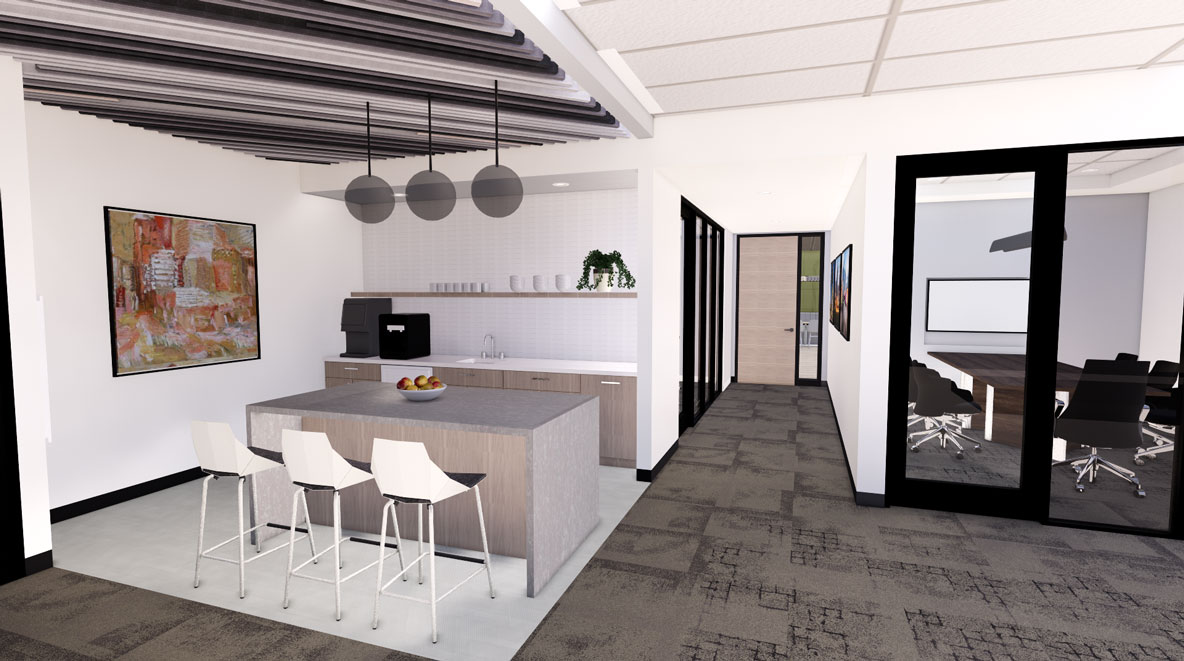 Rendering of the client coffee bar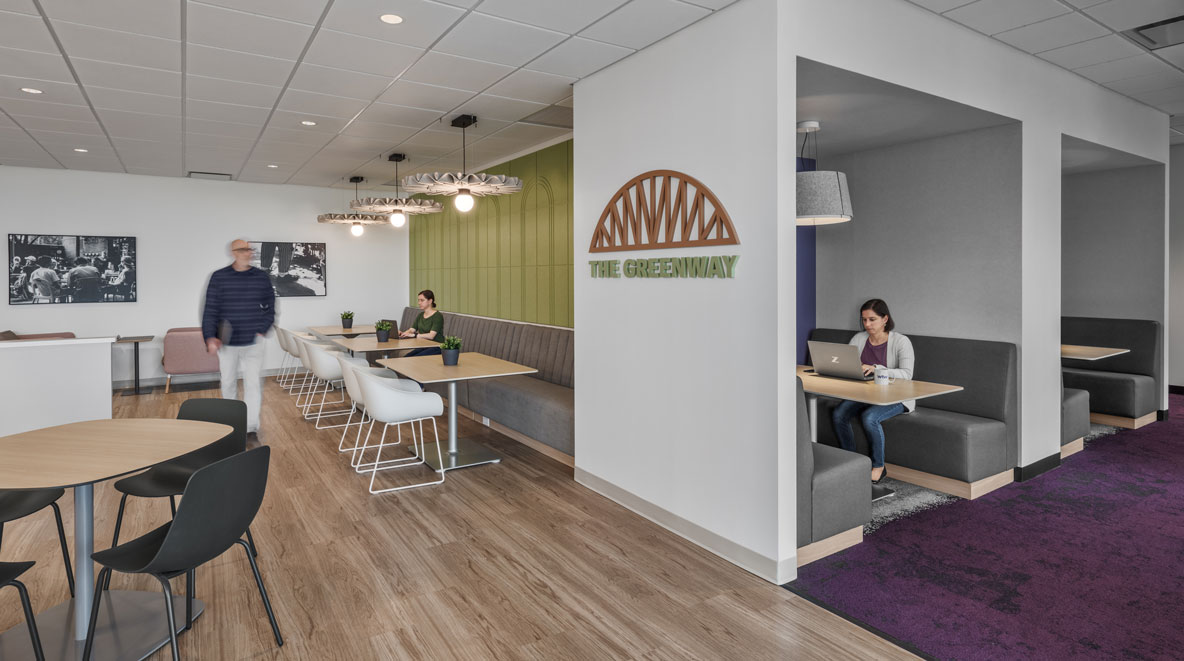 Employee café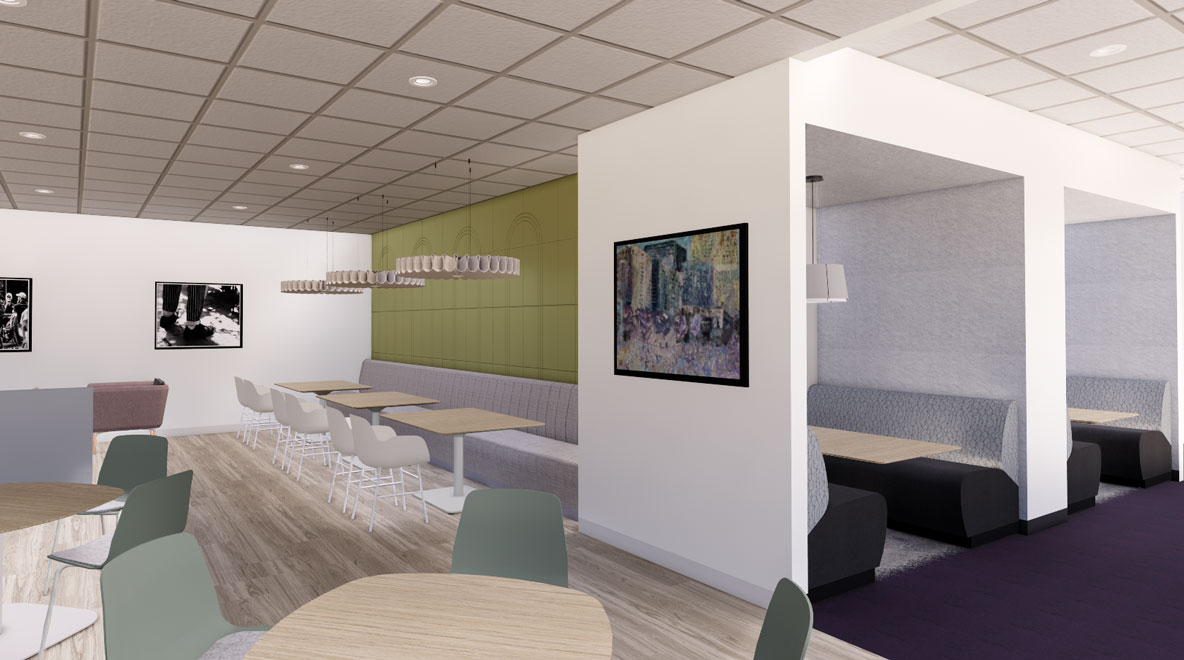 Rendering of the employee café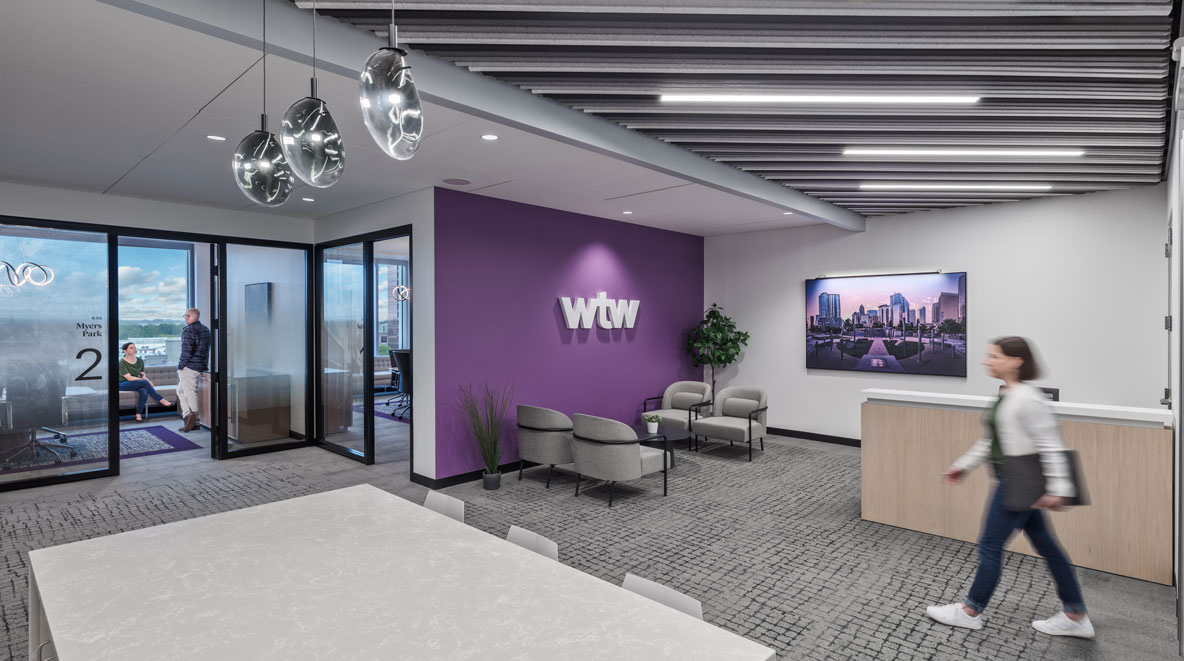 Main lobby entrance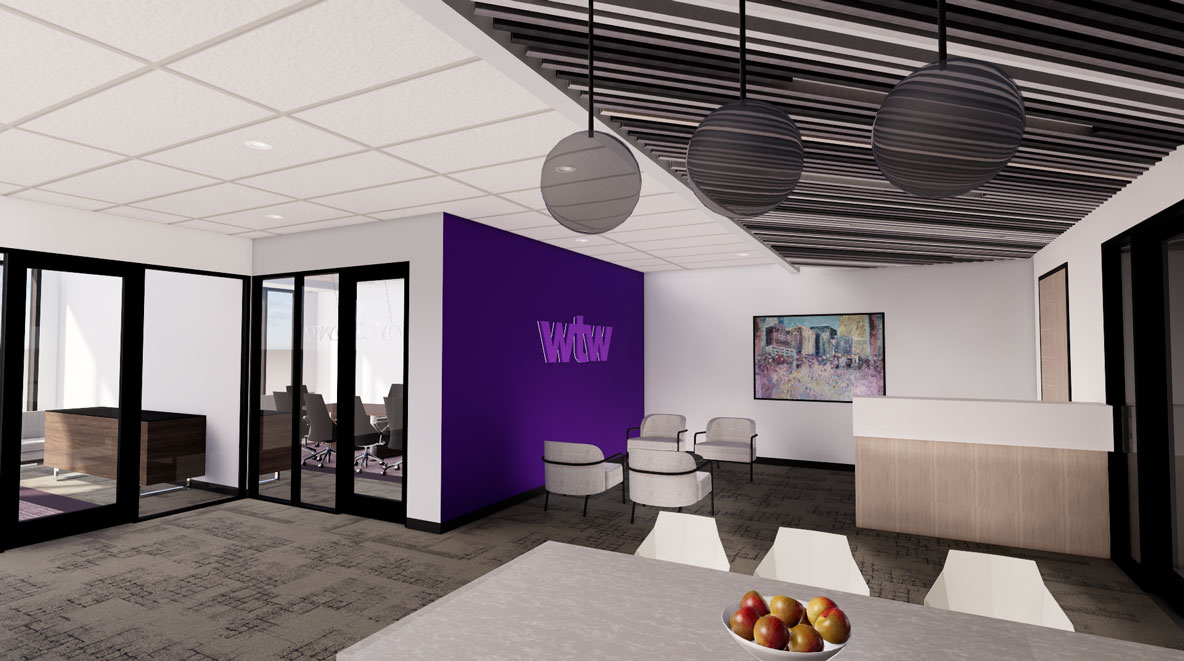 Rendering of the main lobby entrance