Client

47,500 SF
Library programming and renovation
Library Renovation
01 Challenge
Columbus State Community College (CSCC), a growing college located in central Ohio, needed a refresh to the campus library. In its previous state, the library was uninviting and unable to support the college's growing student body. To address these concerns, our team worked in close collaboration with the Columbus State planning team to create a design concept for a new learning commons that would maximize space for students to work, learn, and succeed.
02 Solution
The renovation to the 1970s-era library offers the latest in educational technologies in an open, adaptable environment that includes a writing center, computer labs and offices, collaborative group study rooms, and quiet study areas. To provide a prominent front door that promotes CSCC's brand, the BHDP team designed an inviting new entrance and landscaped amphitheater—a popular spot for students. The facility was phased to enable the library to remain in operation, with the final phase completed in time for the college's fall term.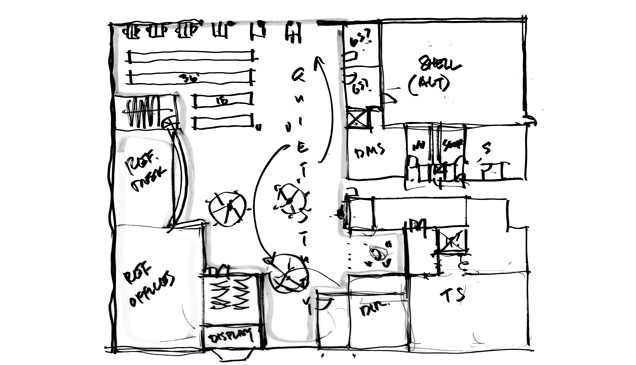 Quick Facts
Location Columbus, OH
Start Date 2010
Completion Date 2011
03 Results
Driven by our expertise in contemporary libraries, BHDP responded to the design challenges with an efficient and flexible layout for the main level that serves as a one-stop-shop for students, while upper floors serve more traditional library needs. The three-floor renovation has turned the library into a center for not only Columbus State but for the community as well.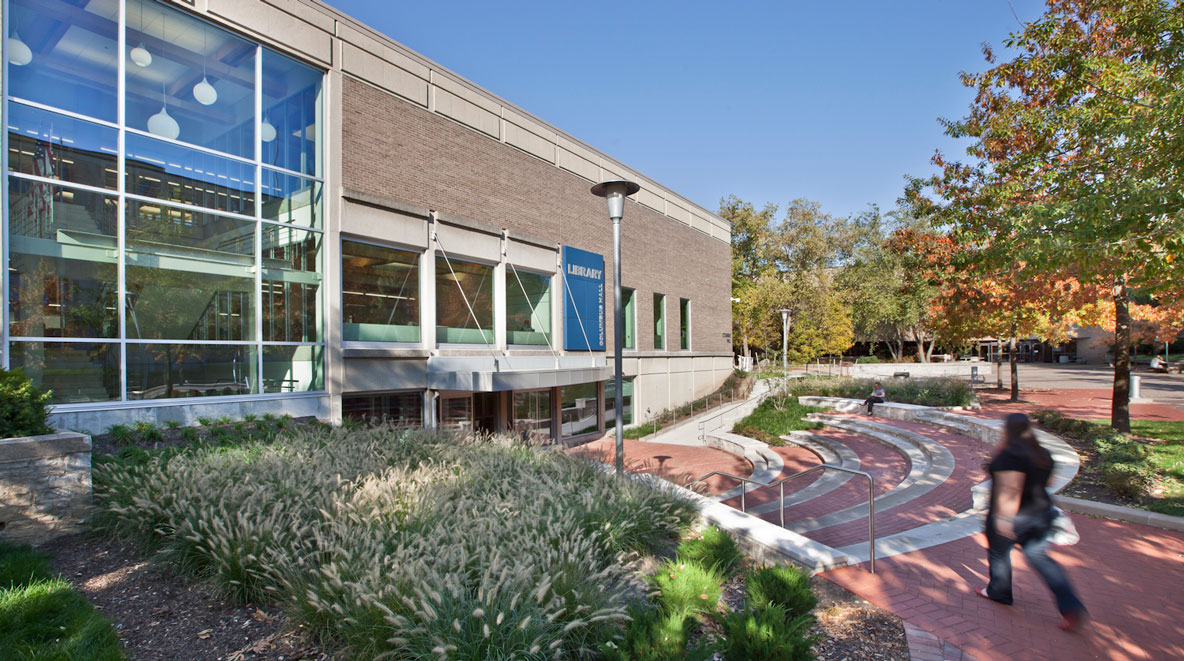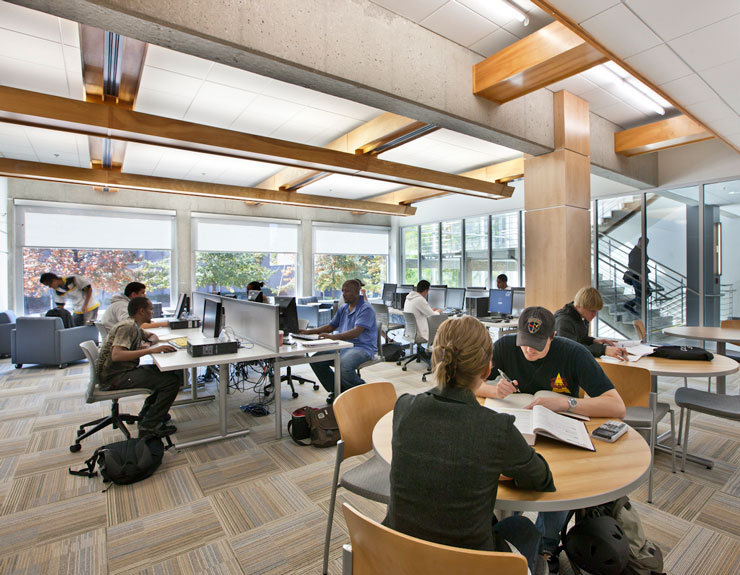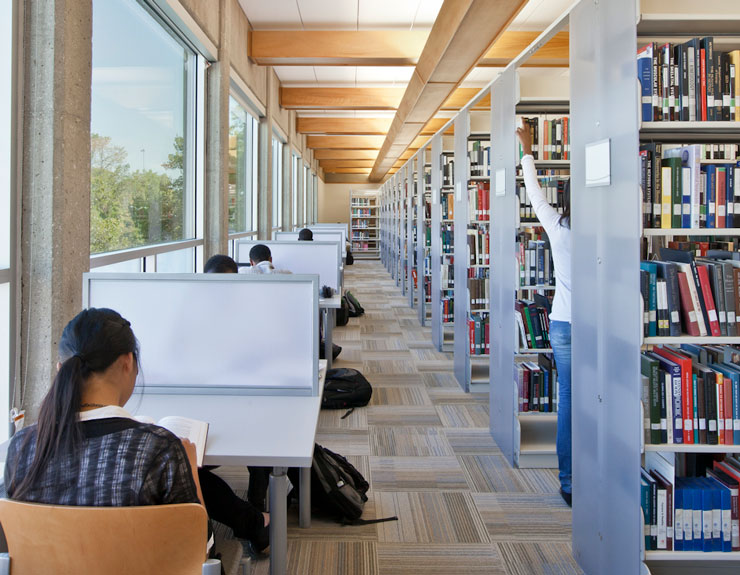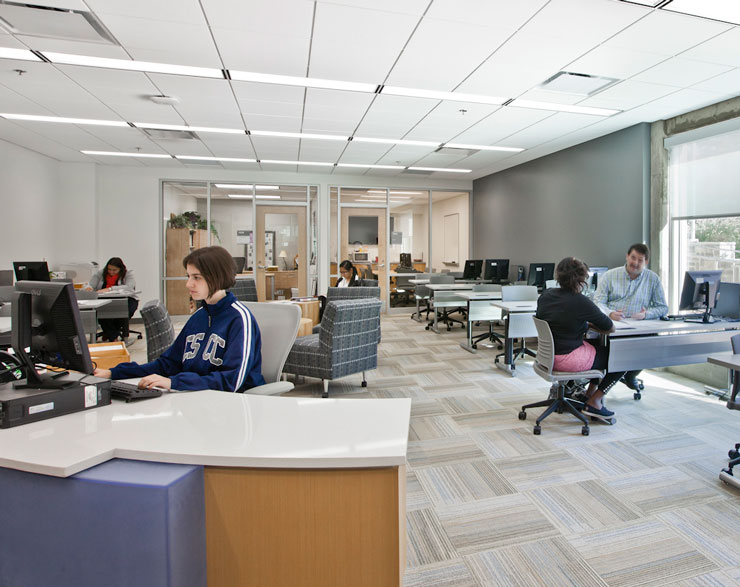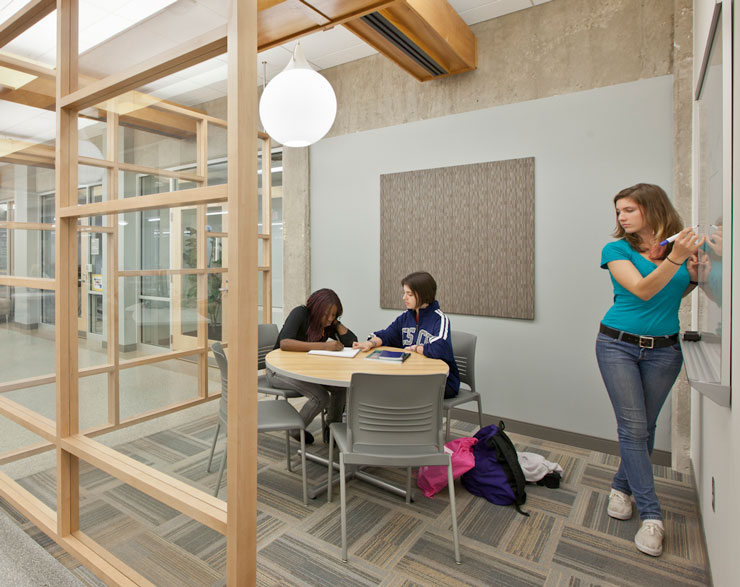 We are very proud of [the library] and [the work we did] with BHDP on renovating that building as it's become a real center for the community.
Bruce Massis, Former Director of Libraries at Columbus State Community College