The Case for Space: Fostering Culture Among a Distributed Workforce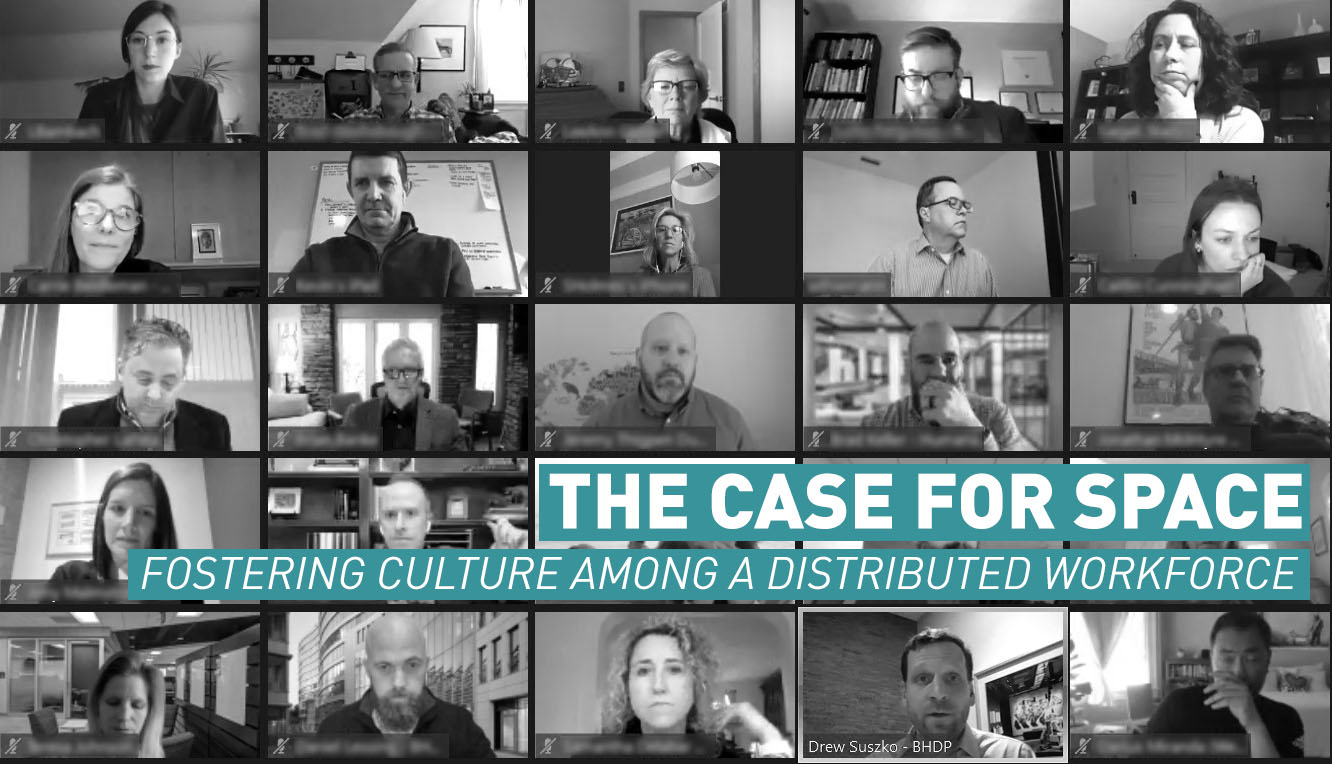 The Case for Space: Fostering Culture Among a Distributed Workforce
The pandemic has taught us a lot over the past year—technology is our friend, work can happen anywhere, and many things will never return to "normal." Another truth that I, as an architect, have come to know? The modern office will not survive the pandemic. Let me explain.
Historically, corporate real estate has had a real conundrum on its hands. Prior to the pandemic, most space in corporate real estate portfolios was assigned to individuals on a 1:1 basis. There was a high amount of supply, budgets were tight, and the quality of space was relatively low.
On trend, there were two outcomes. Either the space was underutilized because people opted to seek out better working environments, or people were forced to operate in sub-par spaces. Effectively, there was too much of the wrong kind of space supplied, it did not meet people's needs, and no one was satisfied with it.
Therefore, this pandemic has taught us that people will no longer submit to functioning in underperforming spaces. The modern office is no longer satisfactory, and it certainly won't entice people to leave the comfort of their home and return to their old working habits. So, what will? Culture.
At BHDP, we often say that culture is like a cloud. You can sense it better than you can see it, and you can feel it better than you can touch it.
Organizations Are Built By and For People
At its most cynical, workplace design can sometimes feel like an endless series of seating options. However, the general consensus is that items don't make workplaces, people do. And people are complex social creatures who knowingly and unknowingly build and reinforce culture. Now that we have proven remote work can be effective, we need to give people a reason to come back.
I submit that the major reason to return to the office is to build culture. At BHDP, we often say that culture is like a cloud. You can sense it better than you can see it, and you can feel it better than you can touch it.
I suggest that culture is about the bonds between and among people. Strong cultures have strong bonds. Weak cultures have weak bonds. Ultimately, like a molecule, the structure of those bonds describes the fundamental nature of the organization. Through conversations and based on experience, we have learned that the longer we remain apart, the more our bonds are challenged. And, eventually, they will either fade or break if we do not recommit to fostering them.
The main components of culture are the 3 C's: coaching, connection, and community. When teams return to the workplace, they need space that helps them grow, allows them to contribute, and ultimately, makes them feel like they belong. Here is how we can design spaces in the future that foster meaningful culture.
Coaching New Talent
Every culture has an oral history. Coaching and mentoring are such critical components of developing your workforce; when people work remotely from one another, many find that this comes less naturally.
The workplaces BHDP are designing now provide spaces where individuals and couples can isolate themselves from the rest of the team. I'm fond of these little mobile booths as they bring the scale of the space down. They also, by virtue of the design, enable people to focus on one another. While workplaces will still have rooms employees can book for private conversations, you can expect more of these after-market "rooms" to enter the workplace in the years to come.
Connecting with Others
One of the major takeaways from the pandemic is how challenging it is to ideate and create while apart. Upon re-entering the workplace, teams will need more environments with relaxed postures to help them work through creative challenges together.
BHDP is in the midst of a rather large renovation for Fifth Third Bank's HQ Tower. On each floor, we are placing a "Commons" immediately outside the elevator banks as a landing zone to the floor. While these spaces have food and refreshments, they are more than just break rooms. They are places to get away, gather, linger, or work independently. The Commons can also serve as a drop-in station for a couple of hours of work between engagements. Throughout the tower, no two are the same.
Again, if people are going to make the effort to return to the office, they need a reason to do so, and they don't have an environment like this at home.
Building Community Inside the Workplace
Hospitality has a significant role to play in bringing people back to the workplace. Another space BHDP recently designed was The Hub at P&G's general offices in Cincinnati, OH. From the exposed ceiling with sprayed insulation, to the lockers for personal belongings, to the perimeter seating for independent work, this functional space can operate as a café for primarily remote employees or a so-called spoke—an independent environment from the main campus that allows people in highly urban areas a shorter commute to "work."
Another trend we are tracking is the notion that a distributed workforce might get together for an on-site activity in the same way that teams used to leave the office for off-sites. For Fifth Third Bank, we designed The Forum, an entire concourse level of their downtown campus dedicated to providing a variety of meeting spaces at different scales.
One of the most interesting features of the design is that eight distinct spaces can be combined into a variety of spaces of different shapes and sizes, and then programmed with the right furniture for the type of meeting at hand. When scheduling an event at the Forum, a team member can work with the experience manager to ensure the right tools, technology, and furniture are staged to support the day's work. This highly customizable and intentional approach to workplace design enables people to optimize their workplace experience.
If you are thinking people will be happy to "just get back to normal," they might … for a time. But, what people miss is each other, not the endless rows of workstations that many were once tethered to.
Re-Imagining YOUR Workplace
If you are thinking people will be happy to "just get back to normal," they might … for a time. But, what people miss is each other, not the endless rows of workstations that many were once tethered to.
Start by identifying the needs of your business. Engage with people to understand their preferences and consider taking an ecosystem approach to assess both the parts and whole, inclusive of the physical and virtual environment. Begin with a modest pilot, and make sure you are considering the story at the heart of your organization.
People build environments for a variety of reasons, but perhaps the most important one is an expression of a shared culture. It's about time we immerse ourselves in that culture once again.
Author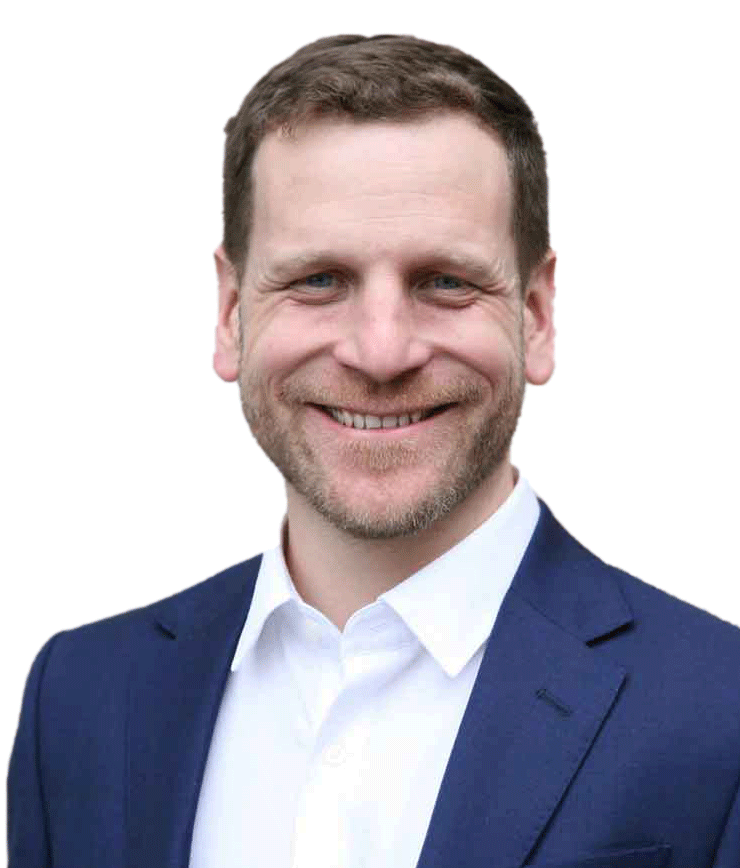 Drew Suszko