Embracing Innovation: BHDP's Journey at the ENR FutureTech Conference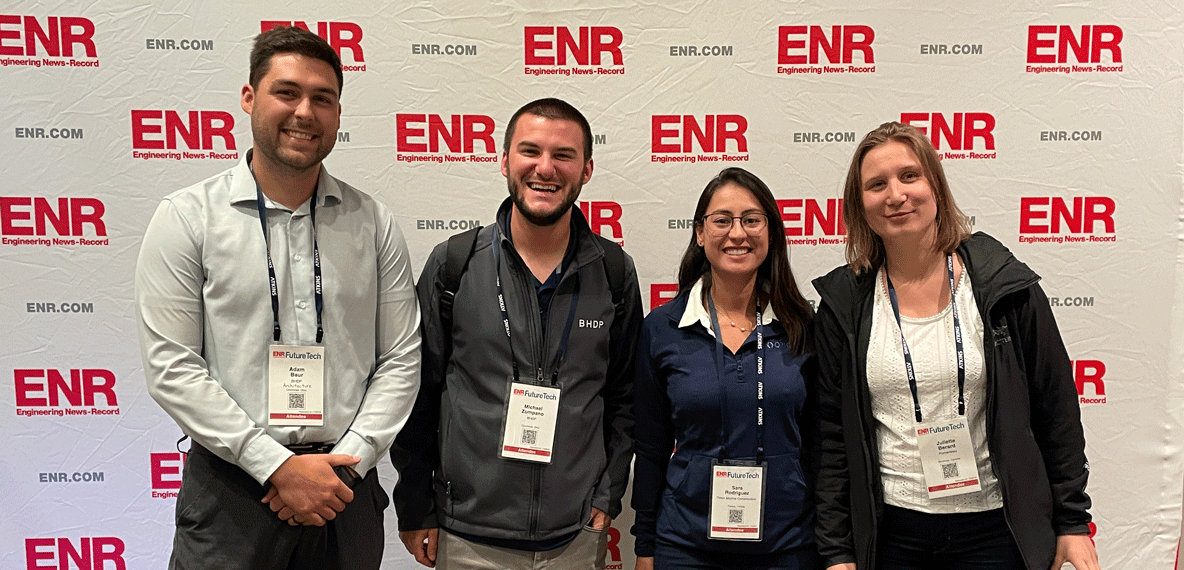 In a world driven by technology, it's essential to remain at the forefront of emerging trends to remain competitive and deliver exceptional value to clients. Staying on top of the future of tech is critical for many industries; the architectural, engineering, and construction (AEC) industry is no exception.
With this in mind, conferences are a great way to hear more about new and innovative ideas, tools, and gadgets—all in one place. I recently attended the 2023 Engineering News-Record (ENR) FutureTech in San Francisco alongside my BHDP coworker Michael Zumpano. Our goal was simple: to explore innovative solutions that could revolutionize BHDP's design process, enhance efficiency, and bring added value to our clients. With the number of products and companies we could explore, meeting this primary objective was a breeze.
Unlocking the Power of Emerging Technologies
BHDP is committed to embracing the latest advancements to support innovation and improve project delivery, and that is why we formed the Emerging Technology Team to guide our research and discovery and test new ideas. I love being a part of this team because it allows me to make a big impact within our company even though I am an entry-level architectural designer. Back when I was still in college and an intern at BHDP, I was able to find a software that minimized our 3D printing workflow from 30 hours to just three, saving hundreds of dollars of labor costs each time we need to 3D print a building. It's invigorating to discover a piece of technology that can improve how an almost 100-year-old firm does things. I am fascinated by emerging technology because I believe the right technology can improve the lives of our employees, save the company and our clients time and money, allow BHDP to maintain our competitive advantage, improve the client experience, attract and retain talent, and adapt more easily to market trends.
Currently, the emerging technology team utilizes augmented and virtual reality devices, employs new 3D printing techniques, captures 360-degree images and laser scans, uses AI image and text generation, and leverages drone scanning technology. However, the ENR FutureTech opened doors to a new realm of possibilities.
While the conference primarily catered to the construction industry, Michael and I quickly realized that many of the technologies had profound implications for architecture and engineering as well. At the conference, we uncovered several software and hardware solutions with the potential to revolutionize BHDP's operations—bringing efficiency and value to multiple teams within our firm.
For example, these were some of the benefits these new technologies could offer:
Scanning speeds could be increased tenfold, simplifying surveying and as-built and conceptual model creation.
Revit details management could become more streamlined, making design tasks more efficient.
Enhanced visualization tools could empower both the design team and clients to better understand projects.
Drone photography could be captured more effectively and autonomously, saving BHDP time and clients money.
Contract document creation would be simplified, and marketing assets and content would become organized and searchable, empowering marketing teams.
Vetting and Implementing Promising Solutions
These emerging technologies promised exciting payoffs, but we understand they require further research to determine which would best apply to our current processes and procedures.
With a wealth of potential technologies at our fingertips, BHDP's Emerging Technology Team embarked on the crucial phase of vetting each solution. We scheduled demonstrations of the products with the key stakeholders who would utilize them and obtained trial versions for testing. This meticulous process ensures that we invest in technologies that align with BHDP's goals and will seamlessly integrate into our operations.
Looking Toward the Future
ENR FutureTech offered BHDP's emerging technology team a unique opportunity to explore and research the latest innovations entering the market. Our dedication to staying at the forefront of innovation will undoubtedly shape BHDP's future, ensuring we remain a leading force in the architecture and engineering industry for many years to come.
Author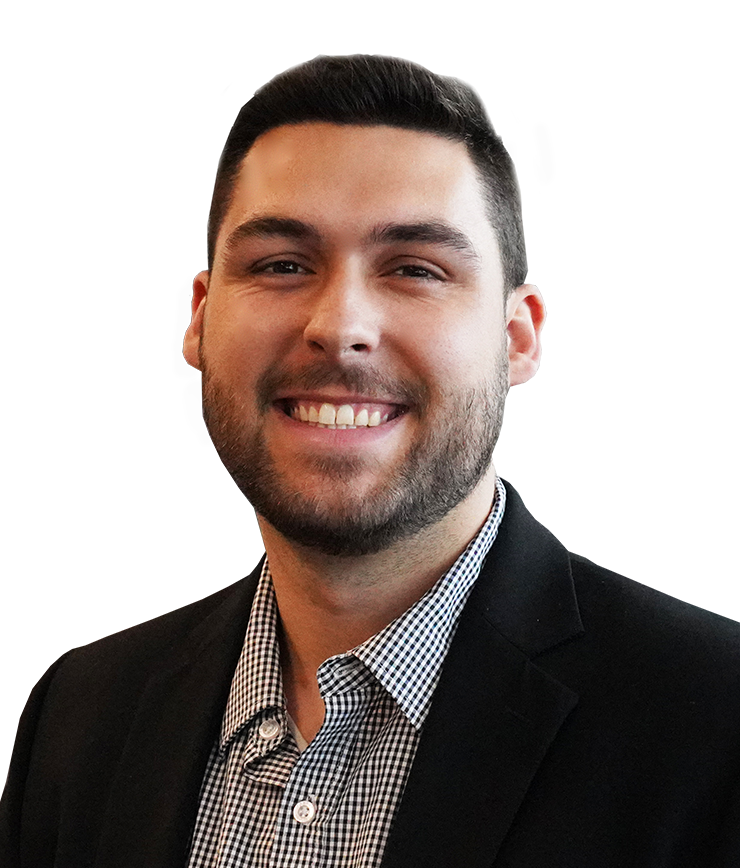 Adam Baur
Topic
Technology
Conferences