The Evolution of Branch Bank Design Part II: Tellers or Listeners?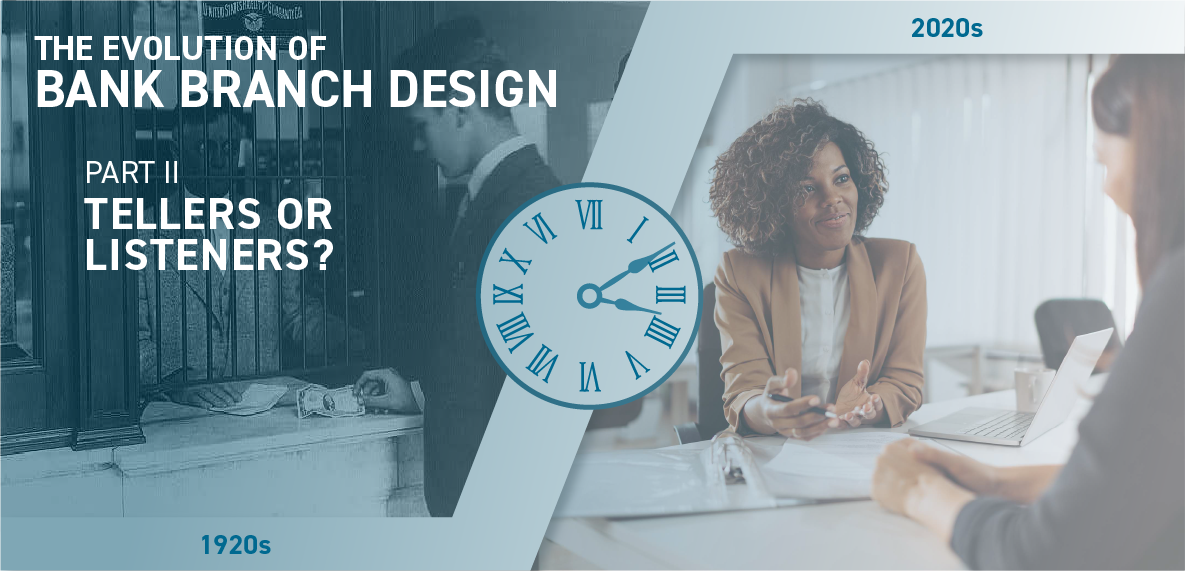 The Olde English word "teller" dates back several hundred years and is defined as "one who counts." It eventually found its way into the vernacular of the banking industry around the mid-1700s in the form of the bank teller. Today, the Cambridge English Dictionary still lists the noun "teller" and defines it as "a person employed in a bank to receive and pay out money." For many years, role of the teller was primarily to receive, count, and dispense cash—very different from the role of today's customer associate.

Yesterday's Tellers Have Become Today's Listeners
"To concentrate on hearing something … to take heed, pay attention …" That's how the Collins English Dictionary defines the verb "listen."
The responsibilities of today's customer service representatives (CSR) are a long way from counting cash. In its modern form, they have a much larger responsibility and play a key role in helping customers with more complex transactions. While CSRs still help with these transactions, they are much more equipped to aid in terms of banking needs and planning, offering advice and guidance to customers. There's no more telling; it's all about listening, as well as understanding and advising.

Branch Bank Design
Today, breaking down the old teller line barrier is enabling branch associates to better connect with their customers one-on-one. Many financial institutions have moved away from rigid teller lines to more personable and intimate counters. A great example is the new transaction bar at Fifth Third Bank's Milford, OH, branch, a more casual and relaxed setting for both the customer and branch associate—a "take a seat and chat" type of setting.
Having attended several retail banking conferences this year, I'm encouraged to hear that the industry is developing an understanding of the connection between engaging branch environments and great customer experiences. Specifically, the trend of embracing the philosophy of retail design thinking and the physical environment's role in creating lasting and memorable experiences.
If you want my opinion, I'll take the transaction bar over a teller line—any day of the week!
What's Next?
Tune in to my next post, where I will focus on the growing role of experiential graphic design in bank branch environments as a way to communicate, connect with, and engage customers on a meaningful, relevant, and localized level.
Author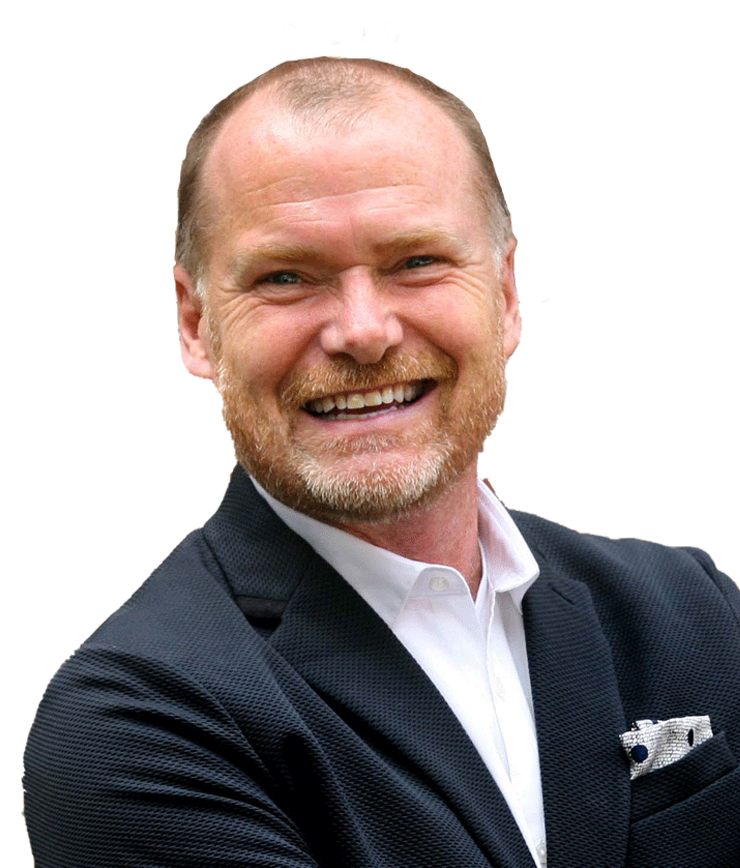 Declan McCormack
Practice
Branch Bank Design
Topic
Branch Bank Design
Interior Design