Higher Education Strategic Partnership Series: Lycoming College and Old City Williamsport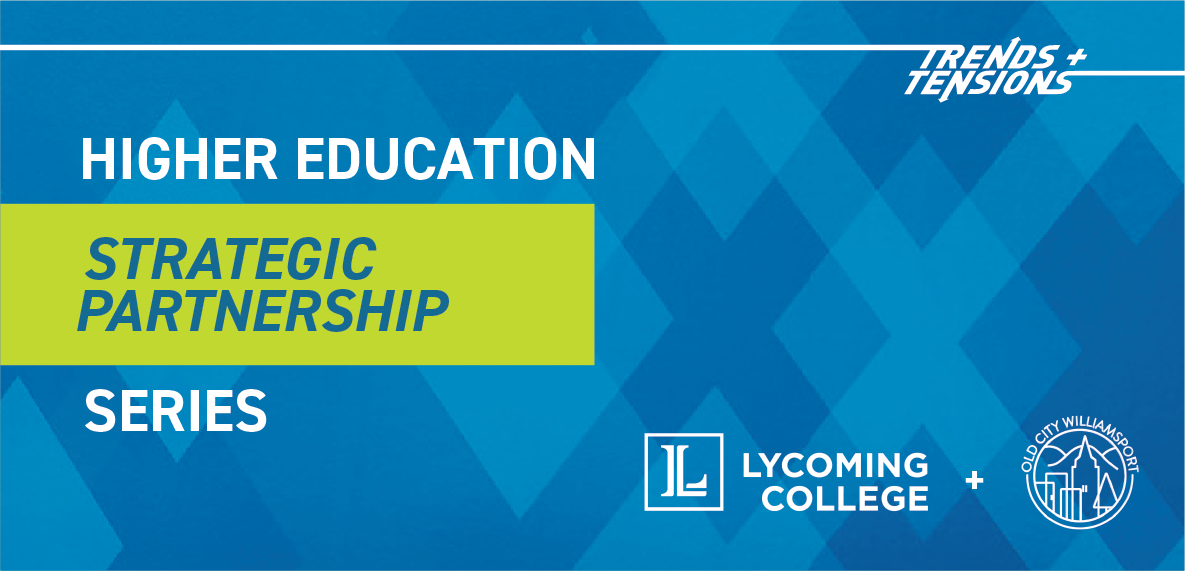 Series Overview
BHDP, an award-winning international architectural firm, is recognized for innovative and inspiring solutions in architecture, planning, interior design, experiential graphic design, project management, and strategic consulting. BHDP serves seven markets—Workplace, Higher Education, Industrial, Discovery & Science, Healthcare, Community & Government, and Retail from its offices in Cincinnati and Columbus, OH, and Charlotte and Raleigh, NC.
Over the past year, BHDP solicited higher education leadership of independent colleges and universities around the nation to participate in an exciting endeavor—to submit their stories that represent powerful and constructive Public-Private Partnerships (PPP) and College-Community Collaborations (CCC) through a case study survey.
These submitted stories of strategic alignments between the institutions and private, public, and/or government partners in the community served as a launching point through which BHDP identified the most compelling case studies and best practices to be featured and presented in the higher education industry. Upon receiving many impressive submissions, three colleges were identified and selected for the outstanding stories of their successful business partnerships that greatly impacted their institutions, corporate entities, and their communities. The three independent colleges are Saint Francis University in Loretto, PA, Lycoming College in Williamsport, PA, and Virginia Union University in Richmond, VA. As the BHDP team took a deep dive into the inner workings of each project, it was discovered that each of these outstanding institutions implemented very dynamic, yet unique strategies that resulted in outstanding projects with successful outcomes.
Upon further evaluation and through various interviews with the institutional, government, private, and public partners who were instrumental in each project, it was evident that these strategic partnership models could be replicated across the higher education industry. During these unprecedented and tumultuous times for the higher education communities and across the global spectrum, strategic partnerships such as these may be an answer to the question of economic instability that colleges and universities face.
Introduction
Lycoming College is leading the way when it comes to strategic partnerships. President Kent Trachte had the vision to relocate a road in an effort to make the downtown area more accessible to college students, which led to a multi-phase project with Old City Williamsport. This project is one of the most significant public works initiatives in Pennsylvania, connecting the college campus and the City of Williamsport.
Nestled in the backdrop of the rolling hills of Central Pennsylvania, Lycoming College is a private liberal arts college founded in 1812 in Williamsport, Pennsylvania. Lycoming College is affiliated with the United Methodist Church but operates as an independent institution. Throughout its history, it has been an academy, seminary, junior college, and four-year college. It was not until Kent Trachte, Ph.D., was named Lycoming College's 15th president on November 19, 2012, that the college soared with new growth initiatives. These growth initiatives include a unique strategic partnership between Lycoming College and Old City Williamsport, in which both partners benefit from each other. The partnership provides better access to the amenities of both locations, allowing students to engage with the city's culture and community more directly while encouraging economic revitalization and growth in the downtown area.
The Vision
Inspired by his prior experience at Franklin and Marshall College, President Trachte saw in action how a higher education institution can impact the economic development of a city by "developing a vision and executing it successfully." Once he was appointed President of Lycoming, President Trachte saw a vision for the College. During his 10 years of presidency, his vision evolved into an initiative that incorporated the multi-phase revitalization and economic development of the Old City Williamsport downtown area, as well as a new welcome center for the College and a music building.
Shortly after arriving in his leadership role, President Trachte initiated a survey and analysis of prospective and existing students and found that the "surroundings" of the campus had a negative impact on recruiting. After taking a walk around the campus, he realized there was no clear arrival point at the campus, and the location of the campus in proximity to the older, industrial, and historic town of Old City Williamsport needed to flow better. In fact, the only way to the downtown area was through a dark alley. It was at that moment that President Trachte's vision became clear. If they could move a road, the student experience would be enriched with easier access to downtown of Old City Williamsport while aiding in the revitalization of the town.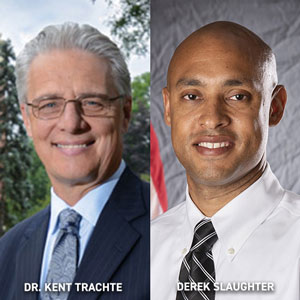 Soon after that realization, Mayor Slaughter of Williamsport appointed a commission to develop the vision for the "Gateway Project" and revitalization of the Old City Williamsport. It was then that a group from the City and President Trachte agreed that both parties had their visions aligned and President Trachte was named to the commission. When Lycoming College agreed to partially financially support the study with President Trachte at the helm, this catalyzed the course of action the public-private relationships needed to evolve into what it is today. According to President Trachte, this market study has been instrumental in securing funding from public-private partners and investors as the plan has evolved into a multi-phase project.

The Outcomes
Announcing the plans to facilitate the revitalization of the area south of campus, called Old City Williamsport, Lycoming College began construction of the Krapf Gateway Center in 2018, which created a new entry or "Gateway" to the College. This also initiated the beautification project of the antiquated, industrial area. The 28,000-SF building opened in 2019, housing the Office of Admissions, Outdoor Leadership & Education program, Center for Enhanced Academic Experiences, and the Office of Alumni & Advancement. The building is also equipped with study and seminar rooms, a large presentation space, a café, a three-story climbing wall, and an outdoor fire pit. According to the Lycoming website, the building itself offers an immersive experience opening the door to all the College has to offer.
"As you step into the first-floor entrance of the Krapf Gateway Center, you'll find the Pellegrino & Clapps Atrium and the Keiper Suite for Outdoor Leadership & Education (OLE). Through intentionally designed experiences, OLE enables students to get outdoors and learn new skills like leadership and perseverance. OLE hosts around 100 programs per academic year, from weekend trips like canoeing/kayaking, backpacking, SCUBA diving, rock climbing, and skiing to weekday clinics at the rock-climbing wall or in the Warrior Cycle & Ski Shop. Additionally, OLE partners with academic departments such as biology to host May Term trips to places like the Bahamas or the Grand Canyon." Visit the virtual tour here.
Designed to transform the east end of Williamsport, the Krapf Gateway building cost $12.5 million. In addition, the reconstruction of Basin and Franklin Streets was funded through public and private grants totaling $1.6 million. An additional $8.5 million in public infrastructure funding for projects provided the foundation to attract millions in private investments to the area.
The strategic partnership between Lycoming College and Old City Williamsport has snowballed into a three-phase project, according to Mayor Slaughter. It includes plans for the riverfront, a rooftop park, restaurants and bars, healthcare facilities, daycare facilities, and a parking structure to support all of the new development. Lycoming College's initial $20 million investment was the catalyst for the private developers to invest $20 million and a subsequent $10 million in public funds, with more private investors joining the coalition. Local elected officials, specifically State Senator Gene Yaw, were instrumental in securing a $2 million RACP grant to the College as well, and, along with Representative Jeff Wheeland, successfully advocated for almost $3 million in state grants for the larger revitalization project. In reference to the strategic partnership, Senator Gene Yaw said, "The stars just have to line up properly sometimes. It was the right project at the right time with the right people."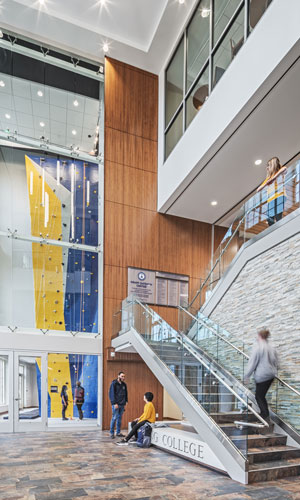 The initiative was part of the College's strategic plan to deepen its role as a citizen of Williamsport, contributing economically, socially, and culturally to the fabric of the City. The new building, coupled with the College's construction of a new music building in the neighborhood, has attracted private developers who have since broken ground on a mixed-use facility that is designed to appeal to residents and students alike. The project breathed new life into Williamsport's Old City, revitalizing the area as a livable, vibrant neighborhood that offers a level of desirability not seen in the town for decades. The design also features a multi-modal element to help alleviate dependence on vehicles, making it more conducive to walking and cycling to the Susquehanna River Walk, or downtown Williamsport via a new greenway on Willow Street.
Mayor Slaughter of Old City Williamsport said, "This partnership between Lycoming College and Old City Williamsport is an exciting opportunity for both organizations to benefit from each other's strengths. We are thrilled to be able to collaborate on projects that will help both institutions grow and prosper." He elaborated, "Besides the ancillary of the project making the neighborhood look good, the people feel good about the public safety aspect and the positive effects outside of development. The quality of life improved, home values improved, and the brand new buildings of Krapf Gateway Center and the Trachte Music Center are absolutely beautiful. The partnership has been just fantastic. It's been a win-win all the way around, both for Lycoming College and for the City. What was a stagnant area of town is vibrant again, and it's just going to continue to increase as we get more projects done."
Partnerships with several community and local offices played a critical role in bringing this project to fruition, including the City of Williamsport, the Commonwealth of Pennsylvania, East Third Street Commission, First Community Foundation Partnership, Lycoming County, Lycoming Economic Development Foundation, PennDOT, River Valley Transit, and several private community business leaders and residents.
According to President Trachte, many creative solutions were created to "think outside the box" when challenges were met along the way. He acknowledged that as a college president, you have to recognize what you do not know, and most college presidents need to gain development experience. Trachte said, in this case, "You have to seek counsel from experts and 'think like your partners think' so you can move things in a goal-oriented direction."
In 2020, an additional agreement between Lycoming College and Old City Williamsport was signed to collaborate on various other projects. "Lycoming College and Old City Williamsport will benefit from each other's strengths through this partnership," said Mayor Slaughter. The agreement includes joint programming, shared resources, and joint marketing initiatives. The partners have also agreed to share their respective expertise to create new opportunities for students, faculty, and staff. One of the most significant benefits of the partnership is the ability for Lycoming College students to gain access to Old City Williamsport's resources. This includes access to historic buildings, museums, galleries, and other cultural attractions. Additionally, students will be able to take advantage of internships and job opportunities in the area. This will give them valuable experience that can be applied to their future careers. The partnership also provides an opportunity for Old City Williamsport to benefit from Lycoming College's academic resources. Through this collaboration, Old City Williamsport will be able to access research materials from Lycoming College's library system, as well as its faculty expertise. This will aid in Old City Williamsport's understanding of the history of the area and therefore develop more effective strategies for preserving its cultural heritage. Furthermore, the partnership between Lycoming College and Old City Williamsport has also provided an opportunity for both organizations to engage with each other's communities. Through joint programming and outreach initiatives, both organizations have been able to reach out to local residents and businesses to build relationships and foster collaboration. This has resulted in increased economic development in the area as well as increased civic engagement among citizens.
In conclusion, the partnership between Lycoming College and Old City Williamsport is a testament to the power of collaboration and shared commitment to creating a vibrant and sustainable community. It has led to educational, economic, and cultural opportunities for both institutions and facilitated the growth and revitalization of the city's downtown area. This partnership serves as an example of how colleges and communities can work together to build a better future.
---
Check out the Virginia Union University and Saint Francis University white papers from the Higher Education Strategic Partnership Series, and for more information about the content in this white paper, contact Paul Orban at [email protected].
Author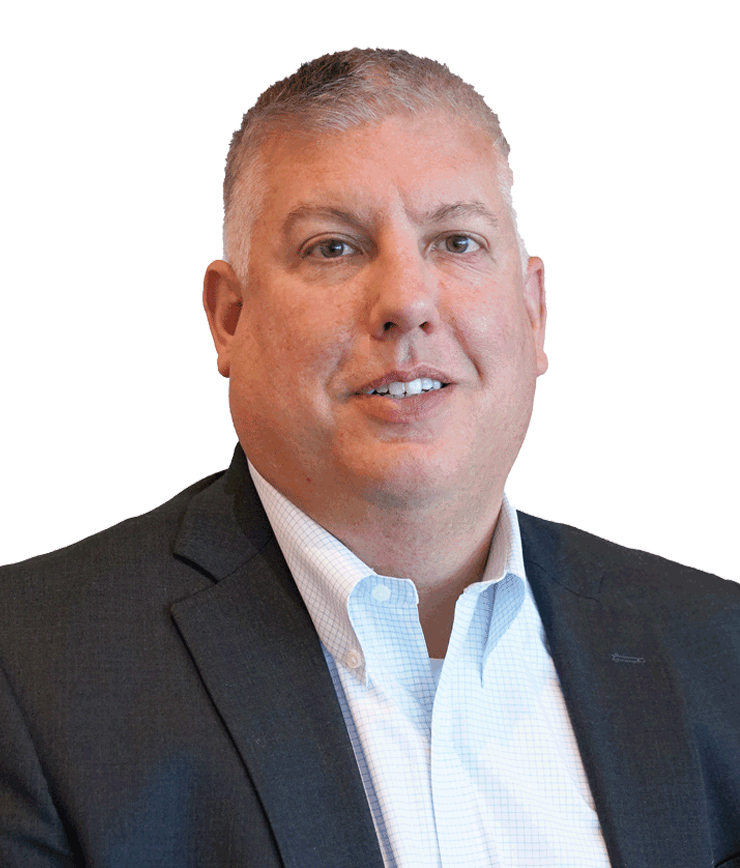 Paul Orban
Topic
Higher Education Strategic Partnerships
Innovation