Higher Education Strategic Partnership Series: Virginia Union University and Paragon VTOL Aerospace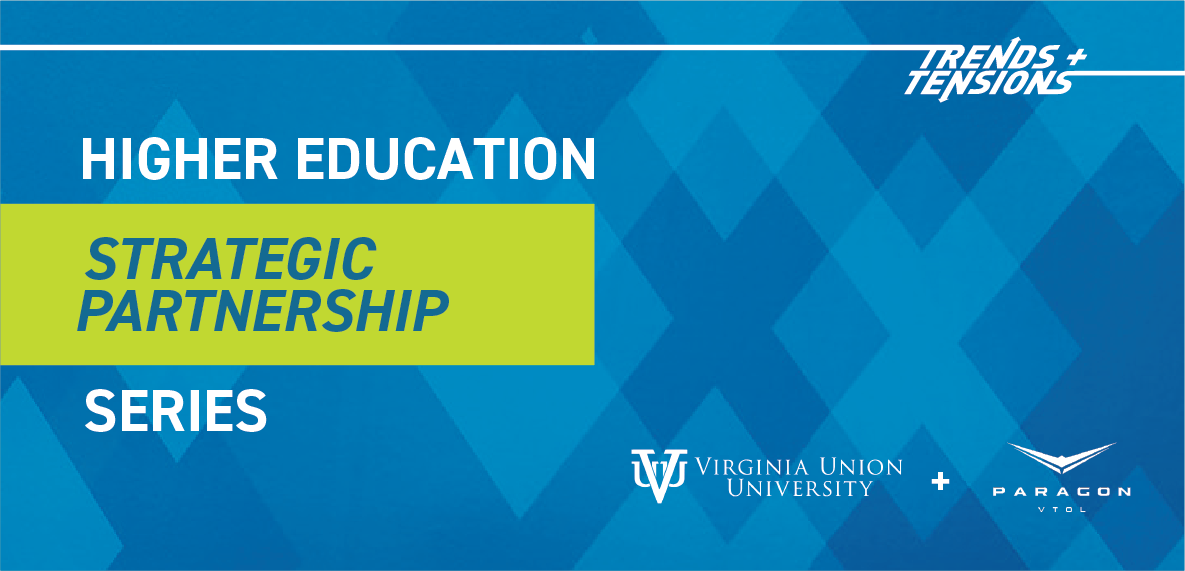 Series Overview
BHDP, an award-winning international architectural firm, is recognized for innovative and inspiring solutions in architecture, planning, interior design, experiential graphic design, project management, and strategic consulting. BHDP serves seven markets—Workplace, Higher Education, Industrial, Discovery & Science, Healthcare, Community & Government, and Retail from its offices in Cincinnati and Columbus, OH, and Charlotte and Raleigh, NC.
Over the past year, BHDP solicited higher education leadership of independent colleges and universities around the nation to participate in an exciting endeavor—to submit their stories that represent powerful and constructive Public-Private Partnerships (PPP) and College-Community Collaborations (CCC) through a case study survey.
These submitted stories of strategic alignments between the institutions and private, public, and/or government partners in the community served as a launching point through which BHDP identified the most compelling case studies and best practices to be featured and presented in the higher education industry. Upon receiving many impressive submissions, three colleges were identified and selected for the outstanding stories of their successful business partnerships that greatly impacted their institutions, corporate entities, and their communities. The three independent colleges are Saint Francis University in Loretto, PA, Lycoming College in Williamsport, PA, and Virginia Union University in Richmond, VA. As the BHDP team took a deep dive into the inner workings of each project, it was discovered that each of these outstanding institutions implemented very dynamic, yet unique strategies that resulted in outstanding projects with successful outcomes.
Upon further evaluation and through various interviews with the institutional, government, private, and public partners who were instrumental in each project, it was evident that these strategic partnership models could be replicated across the higher education industry. During these unprecedented and tumultuous times for the higher education communities and across the global spectrum, strategic partnerships such as these may be an answer to the question of economic instability that colleges and universities face.
Introduction
Virginia Union University (VUU) was founded in 1865 in Richmond, VA. Originally designed to give ethical educational opportunities in a religious environment to those freed after emancipation, this historically black university celebrates the cultural and intellectual diversity of all students regardless of racial background. In 2017, Dr. Hakim J. Lucas was named the 13th president of the college. President Lucas has progressive leadership experience in fundraising, strategic planning, academic administration, and student engagement and retention. With a passion for higher education and commitment to the mission and vision of historically black colleges and universities (HBCU), he has taken Virginia Union University to new heights.
As the president of VUU, Dr. Lucas has spearheaded several initiatives to enhance the educational quality, financial stability, and community impact of the university. He has expanded the university's partnerships with local and national organizations to create more opportunities for students and alumni. He has also fostered a culture of excellence and innovation among the faculty, staff, and students, encouraging them to pursue their academic and professional goals with rigor and integrity. Amongst all these endeavors, perhaps the most innovative initiative President Lucas has created is the strategic partnership with Paragon VTOL Aerospace—a smart energy provider and lead innovator company of hybrid-electric vertical take-off and landing (VTOL) passenger aircraft specializing in Advanced Air Mobility (AAM) for commercial use.
The Vision
As a prelude to the partnership, Dr. Lucas received a call from a fellow academic colleague who had a conversation with a visionary leader of an innovative tech company. When the colleague realized that he did not have the ability to scale the work that was necessary for this partnership, he knew he needed to bring together the two visionary leaders that could. Through this collaboration, President Lucas met Dwight "Thanos" Smith, Chief Visionary Officer of Paragon VTOL Aerospace, and immediately knew their dynamic visions aligned.
Well-known as a humanitarian to his home country of Jamaica, Thanos is the Founder, Lead Inventor, and Chief Architect for the Green Tech Energy Company (GTEC), Clearport Worldwide, BTS Infralink, and the NV Motor Group, which were all created to develop the necessary infrastructure for Paragon VTOL integrations of drone aircraft with vertical take-off and landing capabilities for human transport. Inspired by his own story to overcome challenges to pursue his visionary dreams, Thanos has created a universal paradigm from which other visionaries can pursue their dreams.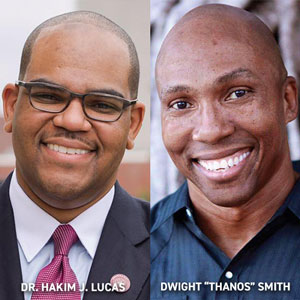 What makes Paragon stand out from other VTOL companies is they received revenue with a 20-year contract to build the infrastructure for the VTOL technology. According to Thanos, "In order for this technology to succeed for future generations, you need the industry to support it, the technology that is sustainable, and a built-in workforce."
In addition to the hybrid-electric vertical take-off and landing passenger aircraft to be used as taxis and ambulances, Thanos has pioneered these technologies with global reach in the areas of drone deliveries, divergent chemicals to increase oil well performance, low-speed electric cars, and microgrid electricity for clean energy.
After the introduction, it soon became clear to Dr. Lucas that Thanos created an infrastructure driven by a sustainable ecosystem through the dedication of Paragon VTOL Aerospace's vision for both safety and cost-effective techniques to transform mobility for the 21st century and beyond. From smart energy solutions and cybersecurity to various types of transportation-specific products, Paragon's offerings met and exceeded the institution's need and desire for a partnership that will positively impact its future. Additionally, with a true commitment to environmental stewardship, Paragon VTOL Aerospace is driven to create a smart planet through direct technology, diversity, and inclusion efforts.
In order for this technology to succeed for future generations, you need the industry to support it, the technology that is sustainable, and a built-in workforce.
Dr. Lucas was excited by the prospect of strategically partnering with an entrepreneurial leader such as Thanos and a company whose vision aligned with his own to serve and enhance an underserved community with innovation and sustainability. Dr. Lucas also foresaw that, through this partnership, he could fulfill the University's mission to give its students a "Limitless Future," a promise that Virginia Union University makes to its students and staff. It is a commitment to providing a transformative educational experience that prepares students to be leaders in their fields and in their communities. The "Limitless Future" is about empowering students to achieve their full potential and to make a positive difference in the world. It is about providing the resources, support, and guidance that students need to succeed, both in college and beyond.
Since the University mostly serves an underserved population, the mission of a "Limitless Future" also promises to enhance future generations and positively impact the economic development of the community it serves. Virginia Union University is guided by five fundamental principles to deliver on the promise of a "Limitless Future." Each principle is essential to their ability to provide a best-in-class educational experience for students, faculty, and staff. The five fundamental principles that guide Virginia Union University are:
Spiritual Values

Intellectual Development

Social Responsibility

Personal Development

Physical Development
Additionally, the University expands the student's knowledge and understanding of the Nine Noble Achievements to build their character and ensure success: focus, wisdom, access, scholarship, purpose, experience, culture, future, and wealth.
For Thanos and Dr. Lucas, both immediately saw the vision in the other and the road to collaborating was clear. Although the strategic partnership initiative would be the first of its kind, Dr. Lucas agreed that the outcome would benefit students from fellow universities as well. He said, "As I create and co-create, I promised my colleagues I would replicate it out." Now, he has 14 HBCU partnerships where students from other universities will benefit from the work of this strategic partnership.
The Outcome
In May 2022, these two visionary leaders announced their partnership, which has the potential to impact the evolution of transportation for a global society and resulted in the creation of the Center for Technology and Innovation. This $100 million center plans to open in 2025 and will focus on a hands-on approach to research in innovative transportation, air mobility, drone technology, and smart energy solutions while also having STEM programs and cybersecurity technology.
According to Dr. Lucas, it will be a "full-scale educational corporation." The VUU students and faculty will integrate into the R&D chain of Paragon VTOL Aerospace.
In addition, through this partnership, Paragon VTOL plans to implement an executive leadership pathway within the Paragon Universe for students enrolled in the research program at the University. The center will be housed under VUU's Union National Research Institute and will allow students real-life experience testing out innovative technologies. The students will have the opportunity for a two-year paid internship rotating through the different Paragon companies. In addition to the paid internship, they will attain cash awards for working in teams on the manufacturing of the products and will receive a percentage of the sales of the products they sell. Each student participating in the program will have the opportunity to build their own electric car, and the price of the car is built into their tuition.
The car will utilize the green technology created by Paragon and have features such as a warming oven, quick charge electric battery, and a proprietary coating that will de-ice and warm the battery and interior during cold weather using paint. The first set of cars will be rolled out this fall for the University staff to test and use.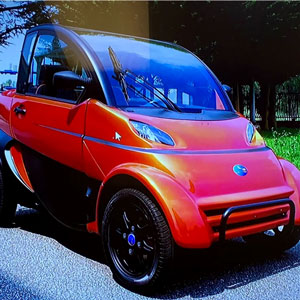 According to a press release by the University, Dr. Lucas states, "We are excited to form this partnership with Paragon VTOL Aerospace to take a hands-on, innovative approach to meeting the transportation needs of our evolving world. We have committed to this partnership with Paragon VTOL to further the opportunities for VUU within the Paragon universe through various channels."
"Through our partnership with Paragon VTOL, our students will have the opportunity to research and study the use of Urban Air Mobility," said Dr. Linda Jackson, Assistant Vice President for Sponsored Research, Programs, and Scholarly Initiatives at VUU. "Technology is transforming the way we transport goods, and we want to provide our students with the experiences and knowledge they need to be at the forefront of this evolution."
The press release continued, "Students will be challenged to seek solutions to transforming transportation for vital medical resources, such as vaccines and organisms, safely and efficiently, as well as determine the feasibility of drone usage for all product transportation."
"In order for the fourth industrial revolution to become viable, we will need to create sustainable jobs by developing educational partnerships within all communities, especially the underserved and underrepresented," said Dwight Thanos Smith, Paragon VTOL Aerospace. "We are pleased to partner with VUU, to implement sustainable initiatives for the future of our planet along with the commitment to implement the research component with VUU students and faculty."
According to Dr. Lucas, since 2020, after allotting an initial $3 million dollar investment from Virginia Union University for technology and innovation development, he was able to then secure $15 million dollars in grants and appropriations from the State of Virginia and other sources. These grants and appropriations will support the new academic programs, scholarships, R&D, faculty development, and campus infrastructure.
The strategic partnership has four building blocks through the Center for Technology and Innovation that focuses on technology, STEM, and educational programming for cybersecurity. The four building blocks of the partnership include IP and research, energy sources for which they power, manufacturing and supply chain, and the ability to influence the local economy through microgridding and community policing.
Dr. Hakim Lucas is an exemplary leader who has made significant contributions to VUU and the broader HBCU community. He is dedicated to advancing the legacy and impact of VUU as a premier institution of higher learning that prepares its students for success in a global society. His advice to other higher education leaders wanting to make an impact on their institution with a strategic partnership is, "Put on paper your strategy … Don't be afraid to write … Don't be afraid to answer calls from random callers … Random cold calling can become warm strategies … and finally, the realization of your other colleagues and that your 'no' can be someone else's 'yes.'"
As Dr. Lucas stated, "Quality transactions lead to quality transformations." In the pursuit of enhancing the lives of individuals and communities, the strategic partnership between VUU and Paragon VTOL will become a model that can be replicated to work towards abolishing poverty and creating sustainable jobs for future innovations with environmental sustainability through transportation and technology.
Quality transactions lead to quality transformations.
---
Check out the Saint Francis University white paper from the Higher Education Strategic Partnership Series, and for more information about the content in this white paper, contact Paul Orban at [email protected].
Author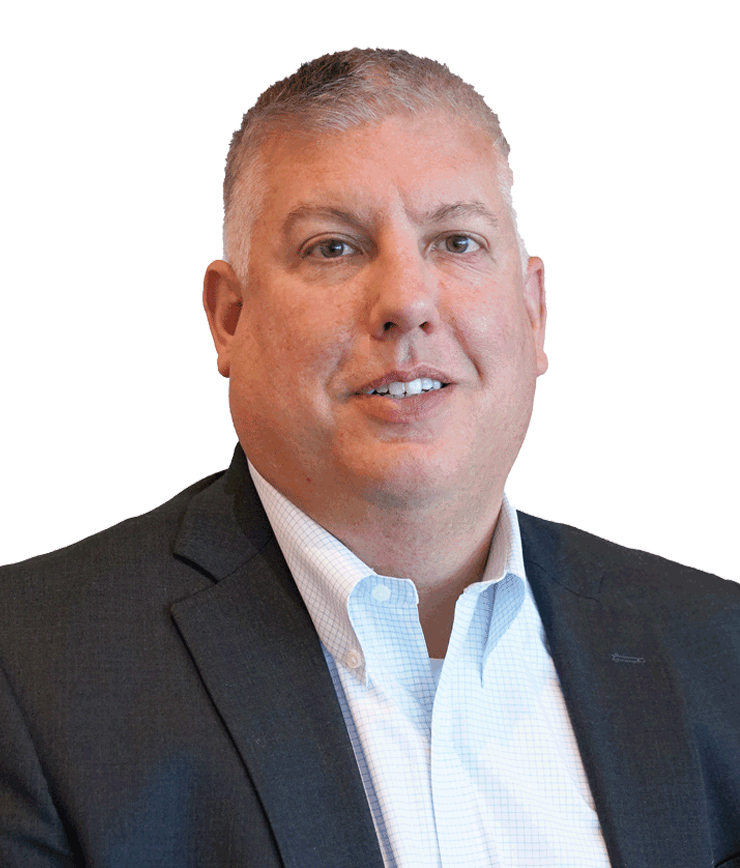 Paul Orban
Topic
Technology
Higher Education Strategic Partnerships