Re-thinking the Campus Plan for Independent Colleges and Universities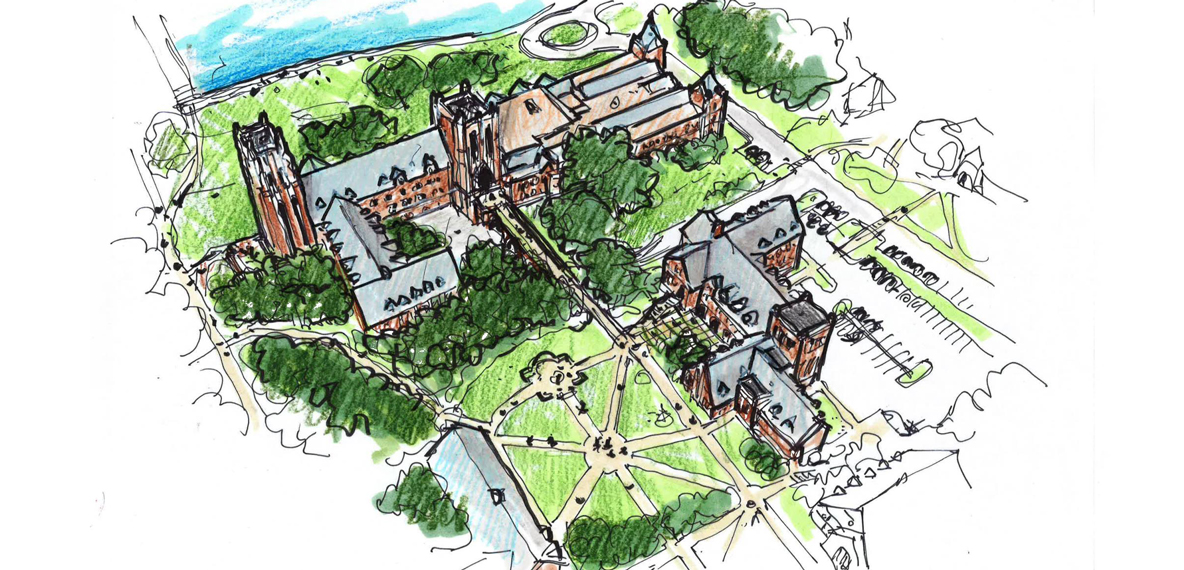 The pandemic and resulting uncertainty in higher education has exposed a critical question for presidents, trustees, and campus planners: Is the campus strategy for spaces and buildings still aligned with the strategic mission, vision, and immediate needs of the institution?
Additionally, can the institution efficiently build consensus among current and desired stakeholders to implement these facility adaptations and improvements for an immediate return on investment? These questions cannot go unanswered for much longer—for many, the answers lie within a strategic planning process.
Campus Master Plans of the Past
In the past, many higher education institutions created campus master plans after the conception of their overall academic strategic plan. These master plans usually included a look at campus and facility needs ten years into the future, becoming the roadmap for future initiatives and sometimes resulting in a wish list of projects—ranging from renovations and additions to new facilities.
These plans filled varying purposes, from creating the guardrails of future project focus to providing the aspirational plans aimed at engaging various donors. Additionally, these campus plans typically became a major focus for capital campaigns—philanthropy is a critical element of advancing construction on most campuses, and fundraising can be a lengthy process. Unfortunately, we see many of these plans that have not been successfully implemented. This is typically attributable to unrealistic goals and budgets, lack of stakeholder alignment on defined projects, competing priorities, and/or logistical issues blocking implementation.
The pandemic and its effects on higher education (enrollment strain, lost revenue, increased competition from online providers who challenge the need for a physical campus, etc.) are accentuating the need to focus on the institution's value proposition and differentiators, which often include aspects of the student experience and flagship academic programs. As we surveyed students throughout the second half of 2020 and early 2021, there was a resounding comment from those students: "the physical campus experience is important to us." Recent data from The Chronicle of Higher Education's special issue "Rethinking Campus Spaces" shows that among student priorities, being a part of an engaged community is only second to academic matters.
COVID-19 and Its Effect on Campus Planning
Due to COVID-19, some campuses might be adhering to a facilities strategy that now lacks relevance. Was the project (or series of projects) conceived in a day when the future looked much different or supported a different academic strategy? Are institutions prioritizing projects that will attract and engage students? Is leadership seeking donors for projects that are no longer imperative to future success? These are all valid questions institutions must consider—sooner rather than later.
For instance, consider an institution that outlined a campus plan just a mere five years ago. They felt the campus needed space for their fine arts program, and they integrated a related project into their capital campaign. Now, in 2021, the program is declining, and the funding is incomplete. Is this need valid today? In this situation, the institution should contemplate leading an integrated strategic planning process.

Pivoting for the Future
Now is the perfect time to revisit the plans of the past and refocus limited time and resources on the physical investments that can make an immediate impact on higher education campuses. The way to do this is through an integrated strategic planning process.
When beginning an integrated strategic planning process, the goal is to align the physical campus imperatives with elements of the academic and financial plan that will drive results (attract students, retain students, grow academic programs, etc.). At the end of this process, you should have a consensus among all key stakeholders around the plan and its priorities, and you can build a financial plan to ensure its timely implementation.
How to Lead a Strategic Planning Process—Step by Step
At BHDP, a strategic planning process always begins with a thorough deep dive into each institution, its unique culture, its underlying strategy, desired measurable outcomes, and its position in the market. This allows the designated team to define success as an institution. This process should be shaped around a shorter timeline—ten years into the future is too far away given today's rate of change. We suggest that clients begin to think strategically about the next three to five years, at most. This process should start mid-way through the development of the academic strategic plan, allowing "speed to market" in terms of determining capital planning priorities and initiating the process of identifying funding options.
Understand the Campus and Academic Strategy
First, it's important to revisit the current campus master plan. What has been planned or already implemented? Are there projects in process? We must also consider what we see and know about the existing campus itself as an experience. Most importantly, we must understand the campus from the perspective of the targeted student profile.
It's also critical to understand the institutions' academic strategy—what programs will drive future success? Where do the opportunities for sustainability and growth lie? There might also be programs that become a lesser priority or even get eliminated, therefore freeing up physical assets for repurposing.
Discover the Needs
After examining the current strategy, we can create a focused approach by translating future strategic initiatives into defined projects. This requires drilling deeper into spatial needs, like the types of space, amount of space, and space characteristics (which requires an understanding of how they will be used, who will use them, etc.). This process typically involves engaging a larger group of campus stakeholders through both qualitative and quantitative processes to better understand needs and expectations.
Conceptualize Potential Strategies
Next, teams should work to translate the "what if's" into potential strategies or concepts. It's critical to remain disciplined and focused, always prioritizing the moves that will make the largest impact on campus and ensuring any steps align with strategic needs.
When developing solutions, creativity is invaluable. As a group, we must think differently about space and experiences. How can we rethink assets that may not be achieving their full potential? What spaces can we do without? What spaces offer the best opportunity to improve the student experience?
Finalize a Plan
Finally, define the most critical projects, uncover their deeper "stories" to share with stakeholders and gain endorsement, and align the projects with the redefined campus master plan. The final step is to identify and implement funding strategies required to implement the plan, which may include more traditional options such as philanthropy and bond financing as well as emerging options such as a sale-leaseback by a third party.
Leading Your Institution Toward Success
A focused and integrated campus planning process can more closely align the institution's strategy with physical assets and available funding, responsibly leveraging assets and supporting growth in critical areas. The integrated process can also shorten the timeframe from the initial strategic plan to realizing the benefits of implemented capital projects, allowing campuses to navigate the challenging economic environment.
BHDP commonly partners with higher education institutions to serve as a guide through an integrated strategic master planning process, such as the one detailed above.
If you're interested in realigning your campus master plan, please reach out to me directly at [email protected].

Author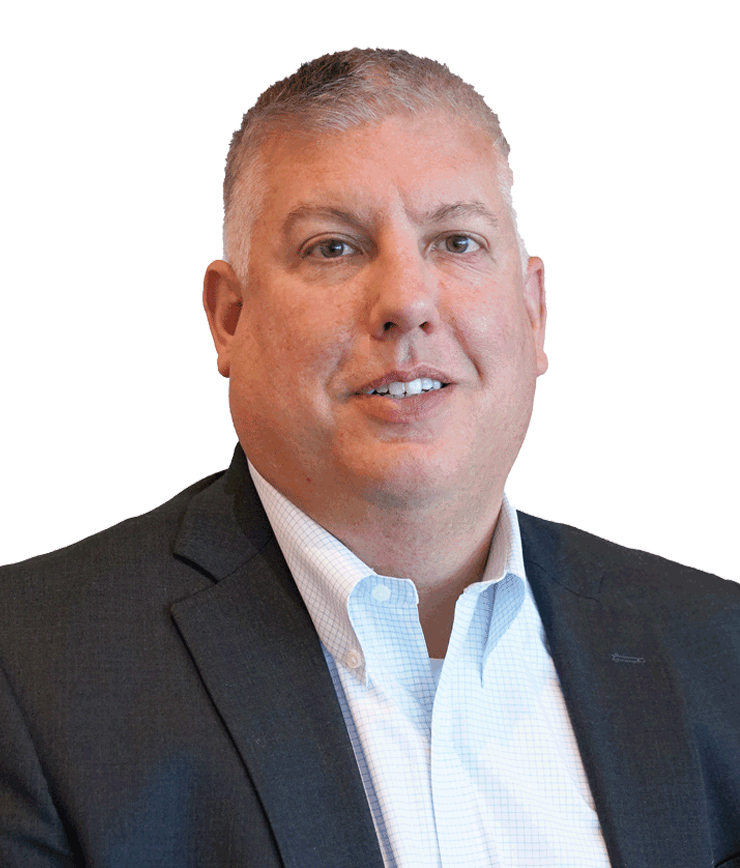 Paul Orban