Reflections on the 2021 National Association of Collegiate Esports National Convention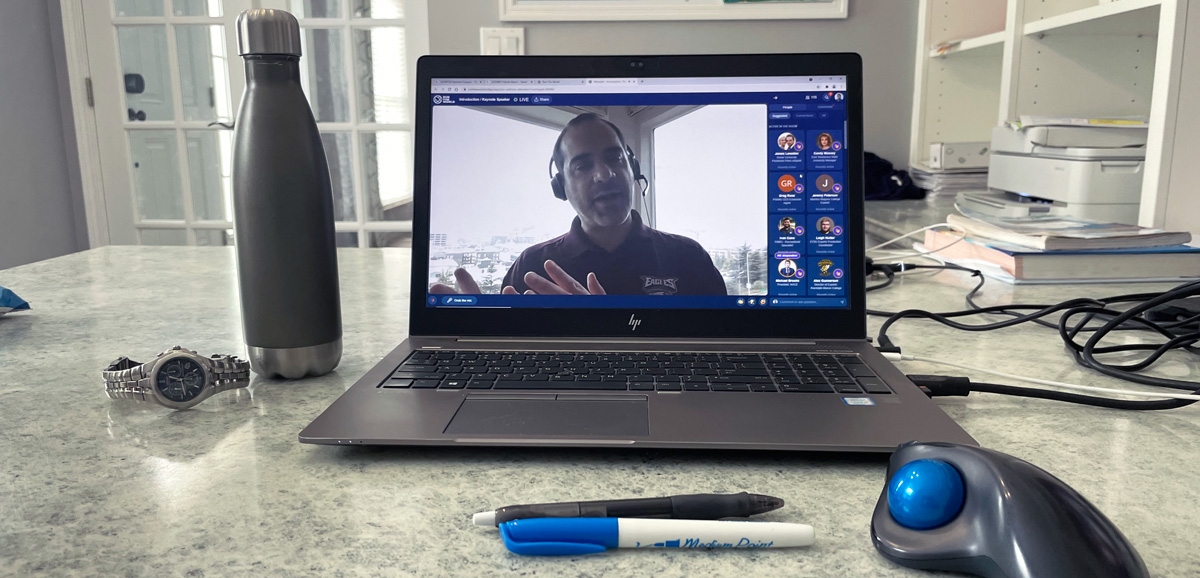 On July 20-23, I attended the 2021 National Association of Collegiate Esports (NACE) National Convention to learn more about this emerging sport and assess how we can implement the latest trends into the design of gaming spaces. This event gathered the coaches, directors, and vendors of the collegiate sports realm to discuss the issues, trends, and success of esports programs at universities across the country. The close-knit community fostered by collegiate esports was amazing to witness first-hand, and the peer-to-peer conversations offered me a newfound perspective on our role as higher education designers.
The Focus of the Conference
Mark "Garvey" Candella, Director of Student and Education Programs at Twitch—a popular social media platform for livestream gaming—gave the keynote address. His presentation focused on the state of collegiate esports today while highlighting the student experience. A central theme from his speech emerged—the esports community isn't simply concerned about the digital aspect of gaming but also the human impact it has on its players, audience, and society as a whole. Throughout the rest of the conference, conversations centered around the three C's: Competition, Career, and Community. Competition is a clear topic of conversation and ranged from discussing conference and league formation (such as the partnership between CSL Star League and NACE) to which games are the new must-haves (yes, I downloaded Valorant after the conference).
Being a collegiate conference, career is also top of mind for coaches—they must consider how to reinforce the academic success of their players and continue their careers. This includes fields that are directly related to esports such as coaching, adjacent fields such as social media administration, and even unrelated career fields that teams can use their unique set of skills for. It was clear that everyone at the conference had a passion for seeing their players succeed outside of the esports realm.
Most surprising were the conversations surrounding the community. An astonishing number of people described their sheer excitement to gather in-person with their students again post-pandemic. As mentioned before, it is a tight-knit community, and they want to share the real-life experiences that were lost when connecting solely in a virtual world.
Creating an Inclusive Esports Community
Consider this—when you compete with another player in esports, you may not see who they are. Race, gender, physical limitations, etc. aren't visible. However, many biases remain prevalent in society. The coaches and administrators of esports programs present at the conference want to change that. Some discussions ranged from how you promote games that break down socio-economic barriers to how you create a more inclusive environment for members of the LGBTQIA+ community.
How These Findings Inform the Design of Esports Gaming Suites
The spaces we design should reinforce the behaviors we want to see. If we want spaces that contribute to the academic success and careers of players, architects need to design spaces that promote the professional skills students need to succeed. To prioritize diversity, equity, and inclusion, our spaces should promote opportunities for collegiality and connection. Whatever the priorities for the institution may be, it is clear that esports spaces are more than just rooms for gameplay.
The conference was filled with success stories, awards, shared frustrations, and helpful ideas. And while the story of esports is still being written, one thing is clear—it is a force here to stay.
Author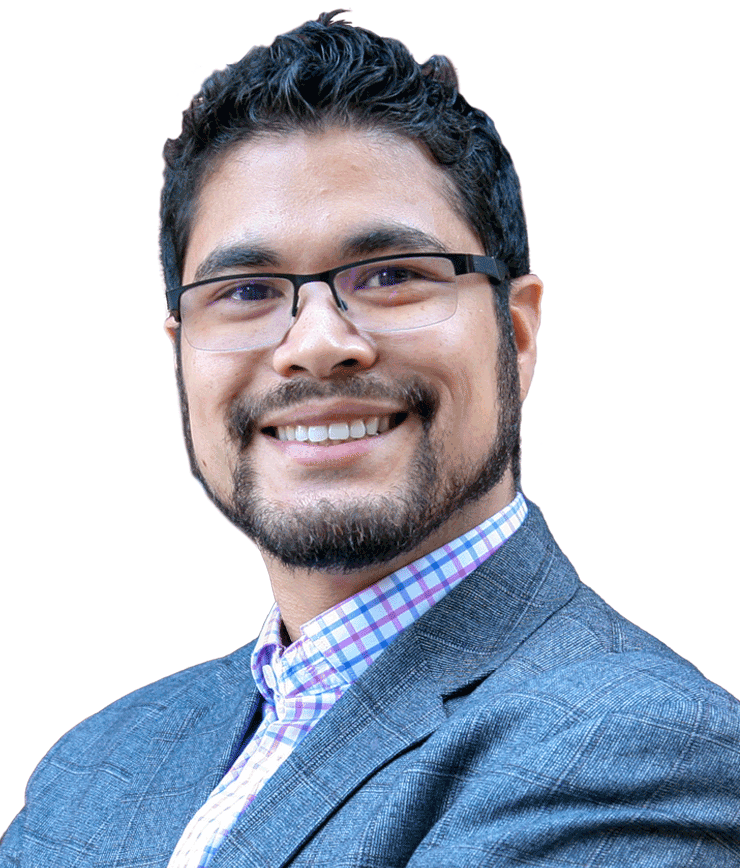 Alejandro J. Medina