Research on the Prospective College Student Campus Visit and Its Impact on Matriculation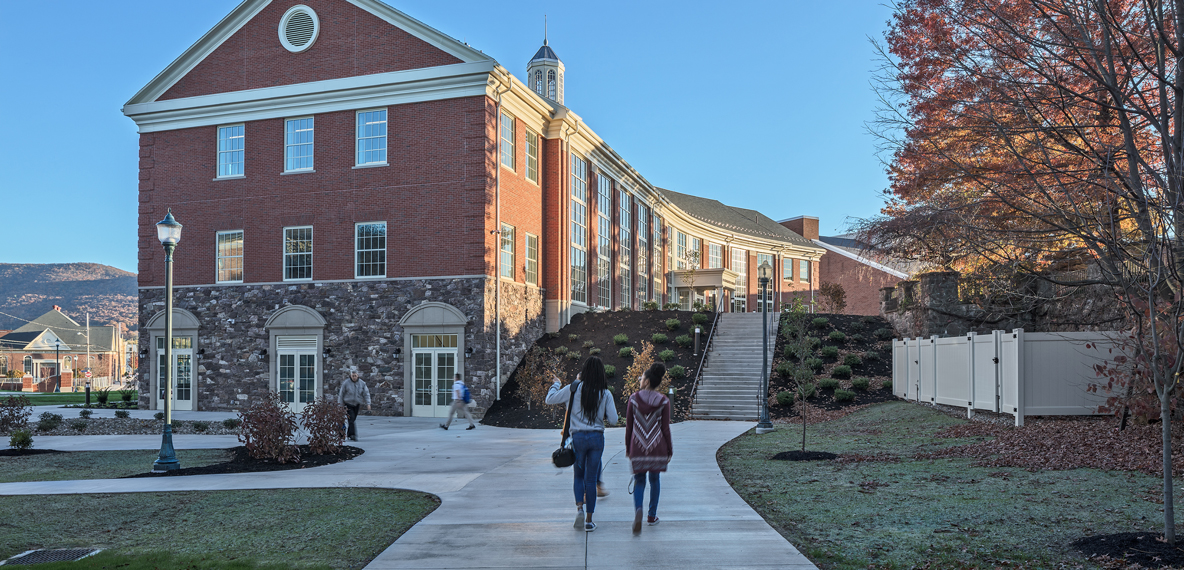 Introduction
The campus visit has long been an essential element of the decision-making process for college-bound high school students and their families. The opportunity to assess the authenticity and "heart and soul" of a campus, its people, and culture by participating in a campus tour has proven to be a defining moment in determining whether an institution remains on the short-list or falls among the "ash heap of history" in the prospective student's mindset.
The pandemic illuminated how campus tours, or the lack thereof, can positively or negatively impact the enrollment process. Admission personnel from institutions large and small, public to private consistently lamented how difficult the recruiting process had become in an environment where prospective families had to recalibrate their decision matrix to exclude an on-campus visit.
Moreover, institutional budgets and discretionary resources are shrinking, and postsecondary leaders are feeling the pressure to pursue validated strategic investments that present the highest probability of positively impacting enrollment. They must also assess whether and how resources can best be invested to improve the affinity and avidity between the prospective student and the institution.
Given these realities, BHDP's research team sought to measure the significance of the campus visit and its impact on a prospective student's decision to enroll at a particular institution. BHDP's intent was to equip campus leaders with data to help inform their recruitment strategy and make meaningful investments that drive enrollment.
Our Survey
In fall 2021, BHDP surveyed Chief Enrollment Officers at US colleges and universities. The survey, completed by 183 chief enrollment officers at private and public institutions, asked a series of questions relating to the importance of the campus visit in a prospective student's decision to enroll, the satisfaction these prospects and their families have with the campus experience, the quality and types of physical spaces included as part of a campus visit, as well as what investments these campus leaders could make in their facilities, technology, and branding to improve the visitor experience. In addition, the survey sought to index best practices being deployed by these enrollment professionals and their campuses that have proven effective. Finally, the survey asked about the matriculation yield among students who take a campus tour, and whether or not the institution had achieved its enrollment goals for fall 2021.
Among respondents, 51% work at four-year private institutions, 21% work at four-year public institutions, 15% work at community colleges, 9% are employed at private, for-profit institutions, with 4% undefined (See Chart 1). Sixty-two percent of respondents work at institutions with enrollments of less than 2,500 students, and 77% of respondents work at institutions that have enrollments of less than 5,000 students.
Research Findings
Campus Tours
The importance of the campus tour in a prospective student's decision to enroll at the respondents' institutions was overwhelmingly validated by the survey results (See Table 1).
As shown in Table 1, 95% of respondents indicate the campus tour is important in the prospect's decision to enroll, with 86% indicating it is "very" or "extremely" important. Among four-year private institutions, the campus visit is even more paramount, with 91% indicating it is "very" or "extremely" important in the prospect's decision to enroll.
Research Findings
Impression of Campus Facilities
Respondents were asked to provide their perspective on the satisfaction, or lack thereof, that prospective students and their families had with a variety of spaces on campus, including residence halls, classrooms, athletic facilities, student recreation facilities, food service areas, and co-curricular/study spaces.
While respondents generally reported that more visitors were satisfied than dissatisfied, Table 2 shows how these spaces ranked.
Of all spaces evaluated, residence halls, athletic facilities, and student recreation facilities ranked the lowest.

Research Findings
Opportunities for Improvement
In comparison to their competitors, 43% of respondents rated the exterior and interior facilities they take their prospective students and families through as "average," with 10% of respondents indicating their facilities are below average or poor.
As shown in Chart 2, when asked which facility improvement would have the greatest impact on improving student enrollment, new or renovated residence halls was clearly identified as the biggest opportunity, with student recreation facilities a strong second.
Research Findings
The Authenticity of an Online Campus Tour
Given the recent restrictions placed upon campus visits during the pandemic, respondents were asked to assess how well their campus' online virtual tour authentically represented what prospective students would see or experience in an on-campus tour.
The results were surprising. Only 58% felt their online tour accurately represented the on-campus visit experience. In fact, 25% reported that their online tour makes campus appear worse than it is, and 13% reported having no online/virtual tour (see Chart 3).
Research Findings
Matriculation Rates
The consequential impact of the campus visit on a prospective student's propensity to enroll was validated when respondents weighed in on the subject. As shown in Chart 4, nearly 80% of respondents stated the on-campus visit results in a matriculation rate of 30% or greater, and in some cases far greater. Fifty percent of respondents stated the on-campus visit results in a matriculation rate of 50% or greater. And among private nonprofit institutions, the campus visit is even more strongly correlated with matriculation (See Chart 5).
Research Findings
Achieving Enrollment Goals
The enrollment outcomes experienced by institutions for fall 2021 ranged from missing their targeted enrollment goals by more than 20% to exceeding targeted goals by more than 20%, and everything in between (See Chart 6). Twenty-one percent of institutions surveyed reported hitting their targeted enrollment goal, with 46% missing their goal and 34% exceeding their goal. The results at private non-profits generally mirrored the results when accounting for all institutions.
10 Ways to Enhance Campus Operations or Facilities
Respondents were asked to identify what changes to operations or facilities would improve the campus visit and increase the prospect's chances of matriculating at the institution. Suggestions include:
Establish a dedicated Admissions Welcome Center with powerful curb appeal to make a strong first impression, free parking to provide convenience, and welcoming personnel to extend immediate and consistent hospitality.
Upgrade the wayfinding signage and branding to convey a "culture of care" that practically serves guests who are feeling vulnerable and disoriented.
Upgrade tired, worn residence halls—especially freshmen halls—and provide access for viewing the exact type of room the student will live in.
Ensure green space and recreational space is visible, accessible, and included in the tour. The landscaping, cleanliness, and maintenance of these areas should be impeccable.
Integrate technology into the tour experience, from virtual videos at various points along the tour route to creating interactive opportunities so the prospective student is actively engaged throughout the experience.
Develop landscaped pathways and offer transportation such as golf carts/passenger carts for a more enjoyable tour experience.
Create small, intimate campus tours where personalization is possible, including specificity on the student's planned area of study, co-curricular interests, and unique issues or concerns (e.g., financial aid, disabilities support, etc.). Consider themed visit days specific to various schools, majors, and interests.
Include faculty within the student's area of interest into the visit, either through a one-on-one meeting, presentation, participation in the classroom, or a casual cup of coffee.
Include a meal as part of the visit.
Increase the availability and training of tour guides, and offer a high-quality, self-guided tour for occasions when guides are not available.
15 Branding and Technology Enhancements You Might Consider
Survey participants provided feedback on what branding and technology enhancements add to a powerful campus visit. Suggestions include:
Have a clearly established and well-branded welcome center with proper wayfinding signage for when guests arrive.
Update photography and mural images; this can be especially helpful when providing tours at times when students are not on campus, so prospects still get a glimpse of the school's culture.
Highlight outcomes data and affordability data as well as feature significant alums through well-placed digital media and creative branding elements.
Add a selfie station with the College's branding for social media sharing.
Consider the use of QR codes that visitors can access at various places around campus for storytelling about the space or special messages from faculty, staff, and alum.
Be sure to design a warm, welcoming, high-quality, well-branded space with good technology for prospective family informational sessions. Integrate well-produced video vignettes into the presentation as well.
Establish an iconic space with traditions tied to it (e.g., students only walk through it upon graduation, etc.).
Use banners, building graphics, and logos in strategic locations to spruce up key areas of campus in a low-cost way.
Consider installing a dynamic video wall.
Develop branded apparel and attire for tour guides.
Create or use third-party apps such as Adora or YouVisit, QR codes, or install interactive touchscreens to assist with a self-guided tour.
Consider integrating electronic application and guided FAFSA completion as part of the campus visit.
Evaluate your online virtual tour as to whether it accurately represents the on-campus experience. Consider a virtual tour that incorporates the use of 3-D technology to see key aspects of campus.
Use geo-fencing to display information directly on a guest's phone.
Use mobile/real-time surveys to engage the prospect throughout their visit.
Analysis of Findings
As institutions grapple with the pandemic and the mounting pressures on the educational system, there are many competing priorities for limited resources. Today's campus leaders must focus on critical investments that will impact the bottom line, which typically demands achieving key enrollment and retention metrics.
It is clear: the campus visit will remain an important step in a student's ultimate decision on where to enroll, and as shown by this research, Chief Enrollment Officers and BHDP agree that this presents a tremendous opportunity worth investing in to positively impact student enrollment and institutional outcomes. Based upon BHDP's recent research, we offer the following items to consider for your campus tour:
Audit your admissions tour.
What is the experience for potential students and their families? What "first impressions" can be added or improved? Campus leaders need to also consider the increased frequency of small group and self-guided tours. If a student and parent arrived on campus and toured on their own time, how would the experience compare to that of a guided tour, and what can be done to improve this outcome?
Invest in a dedicated welcome center.
This can be a stand-alone building or a key space within another campus asset. Identity and the creation of a memorable experience are important factors to consider.
Focus on the quality of campus housing.
Many campuses have invested in upgrading their housing portfolio; however, we continue to see the need to compete with the new construction by their peers. We see opportunities for creative renewal of residence halls of all types and scales and have creative financing solutions when institutional resources are limited.
Address the importance of brand messaging.
Personalize experiences for students that are engaging, tell stories, highlight outcomes, and provide an environment and backdrop for social media—this is important and widely popular on campuses that have invested in them. Consider what is unique about your institution and campus and how this can be leveraged when crafting the brand experience.
Invest in the integration of technology.
Campus leaders must continually invest in the integration of technology as part of the campus tour experience. Self-guided tours with QR codes, video walls, and virtual reality experiences are quickly becoming the norm.
Create opportunities for engagement.
Create places on the tour for prospective students and their families to engage with current students and faculty more frequently. Memorable experiences created by both the people you meet and the place in which you engage can be a powerful tool.
Conclusion
Ultimately, a fresh perspective combined with the application of the appropriate design and brand integration expertise can help campus leaders navigate the recommendations above. BHDP offers a no-fee initial consultation with campus leaders to discuss these key issues as well as other opportunities to help institutions improve their campus experience.
For more information about the content in this white paper, contact Paul Orban at [email protected] or call 614.563.9574.
Author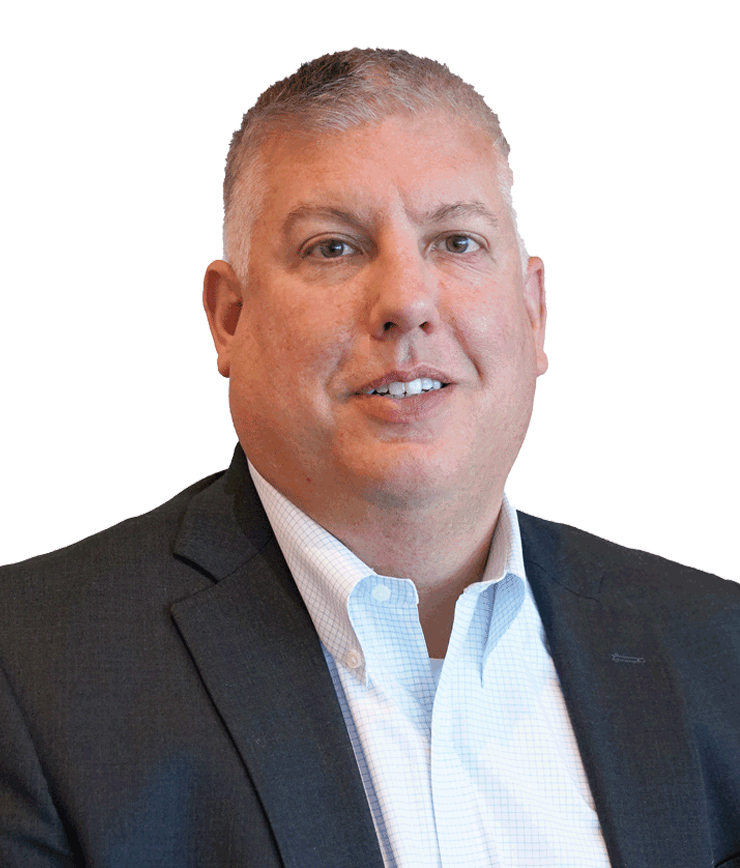 Paul Orban