Rethink Retail: Reflections on IRDC's 2021 Conference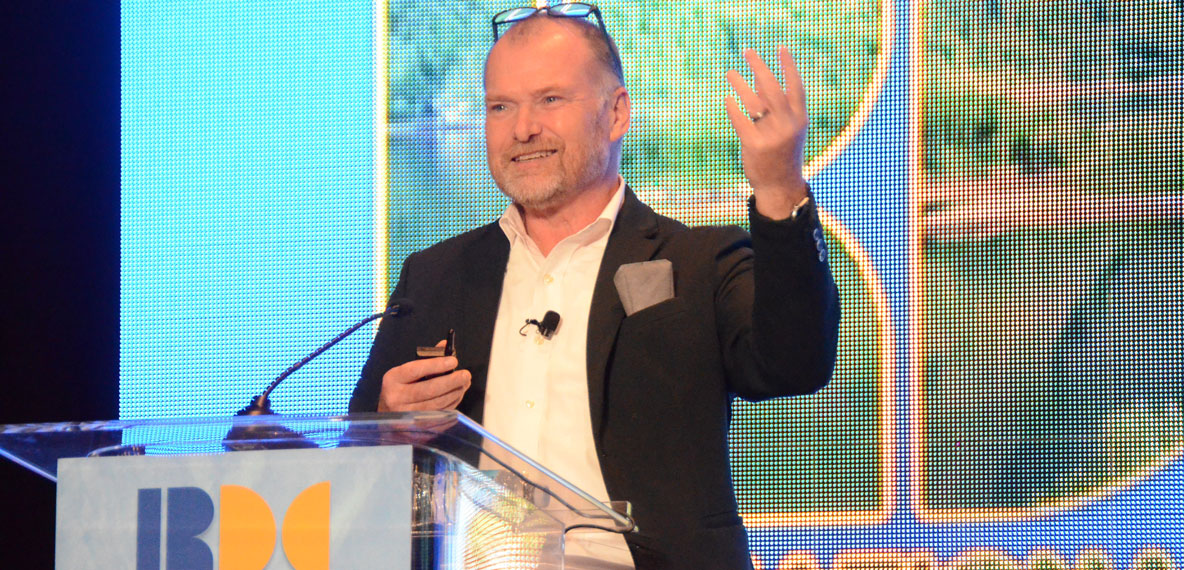 The theme for this year's International Retail Design Conference (IRDC) was a call to action for the industry: "Rethink Retail." The implications are clear—events of the past 18 months have changed the world, and we cannot return to business as usual.
The two-day event took place in Denver, CO, bringing together leaders in the retail industry, including international brands, retail design executives, store planners, and experts in lighting, signage, fixtures, and more. I spoke on day two of the conference—my first in-person conference presentation since the pandemic began.
As I was preparing, this charge to "Rethink Retail" was an inspiration for me. I spoke on a topic I have researched and vetted for months—"The Retail Rumba: One Step Back, Two Steps Forward"—and my interest in this subject began early in 2020 with the hope to offer retailers solutions to propel themselves forward. BHDP has been collecting shopper data and speaking with retailers over the course of the last two years to keep our pulse on the industry, and the foundation of "The Retail Rumba" is data. Below you will find a brief recap of the topic.
Understanding Retail's Past to Rethink Retail's Future
Part of BHDP's collaborative design process is to understand our clients' history, background, research, and unique position. This process is so ingrained in our practice that we approach each challenge, not just project work, with the goal to first understand.
From my nearly 30 years of experience in the Retail category, I have seen the ebbs and flows of the industry and knew this could be a starting point to understanding. COVID-19 continues to affect the industry in ways we're unable to predict—or so we think.
History of Retail
To set the stage for the audience and gain an understanding of the current state of retail, we looked to modern history. We have seen economic, social, and environmental effects on retail in about 10-year intervals. From 9/11 to the Great Recession to the COVID-19 Pandemic, these major events have taken their toll on the industry, disrupting what retailers knew about shopper behavior.
My analysis went even farther back in history to examine events of the 70s, 80s, and 90s as well. In hindsight, we can see that national and global issues—while they vary in their cause, nature, and effects—take their toll on the economy and, in turn, retail.
Understanding the Shopper
In "The Retail Rumba," understanding historic events is part of our step back. To take the first step forward, I called up BHDP's shopper research. Beginning in March 2020, the BHDP Retail team developed a shopper survey that was fielded by an independent market research firm. We have since surveyed 3,000 shoppers nationwide, in three rounds of surveys, on their current shopping patterns, predicted shopping patterns, and anxieties and concerns for shopping in-store.
The audience was particularly interested in what shoppers wanted regarding safety measures to reduce anxieties. At the very minimum, there are omni-choice solutions and safety precautions that retailers offered during the pandemic, and according to our research, shoppers want these precautions to remain in place.
Focus on the Shopper Experience
The common thread among "The Retail Rumba" and the other IRDC presentations, roundtables, and breakout sessions, was that retailers who are seeing success are focusing on the shopper experience. We have the shopper data, and we cannot ignore it.
Similarly, Bevan Bloemendaal, Former VP of Global Environments and Creative Services from Timberland, moderated a panel discussion called, "Rethink Retail Therapy: Designing Healthy Spaces." Like "The Retail Rumba," the panel examined research (behind biophilic design) that proves the shopper environment can enhance or detract from the shopper experience.
IRDC's call to "Rethink Retail"—or to take two steps forward in the "Retail Rumba"—is dependent on retailers' willingness to listen to the data to understand shoppers' needs. If you're interested in learning more about my presentation and the research BHDP has conducted, reach out to me at [email protected].
Author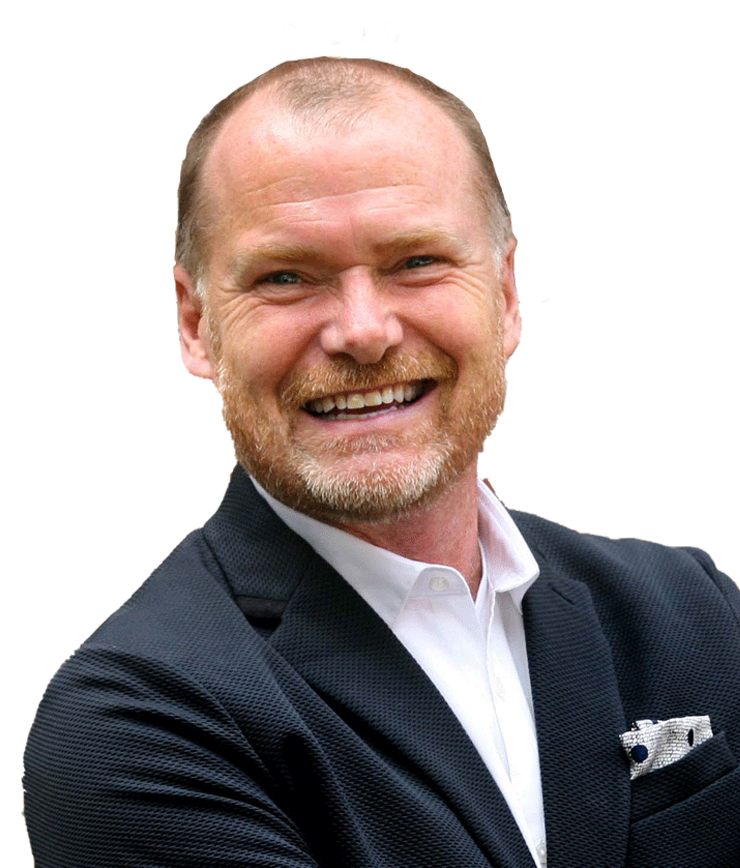 Declan McCormack