Table of Experts: The future of Charlotte
Three years on from a pandemic that upended the workplace and even fast-growing cities like Charlotte face the challenge of how to return to their prior energy level. Rising interest rates, uncertainty in the banking sector and hybrid work are just some of the hindrances to a return to past growth. An even bigger challenge is failing to adjust to a rapidly changing marketplace, where more than half of the jobs that will be available in 12 years likely don't even exist today.
"The next wave of companies coming to the region will look different from the last 20 years of growth here," says Danny Chavez, chief business recruitment officer for Charlotte Regional Business Alliance. "Next generation talent and next generation industries is the focal point for the next generation of growth."
Keeping an eye to the future – and not just the successes of the past – is among the key ways economic development leaders plan to drive growth into the decade.
Chavez made his comments as part of a discussion about the Future of Cities hosted by the Charlotte Business Journal and moderated by president and publisher, T.J. McCullough.
Joining Chavez on the panel were Christopher Chung, CEO of the Economic Development Partnership of North Carolina, Christina Thigpen, deputy director of economic development for the City of Charlotte, and Michael Verdier, Southeast managing principal for architectural design firm BHDP.
On the top drivers for Charlotte's future
The Charlotte region's accomplishments continue to be fueled by the availability of and the continued arrival of talent. Those skilled workers are a "major magnet" for companies coming here, says Chung.
"You can count on one hand the states growing at the pace of North Carolina," Chung says. "Those are Florida, Arizona and Texas, and they are all states that continue to deepen their talent pool."
In a tight labor market, those locations that are growing their talent pool at the fastest clip rise to the top of the list for companies.
"That's a definition that North Carolina very much satisfies," Chung says.
In particular, Chavez agreed, North Carolina leads other states in attracting Gen Z and younger millennials, a key target for employers.
"That is something that will continue to fuel site selection decisions," he says.
Chavez says those generations want to work in industries such as financial technology, smart manufacturing, including small research-based functions. It makes sense for those industries to look to this region for expansion as well as the broader state for life sciences.
"From the city's perspective," Thigpen says diversity of industry is important.
"As we evolve in different sectors, investments in infrastructure and development are critical."
Finally, collaboration from the business community helps fuel growth.
"We like to say Charlotte is built on the power of partnerships, and that will play a key role in continued growth," Thigpen says.
On why BHDP made more investment here
BHDP is an international design firm with two offices in Ohio and two offices in North Carolina, including a Raleigh office that opened in 2007. When BHDP considered its next expansion, Charlotte rose to the top among seven or eight cities evaluated, Verdier says.
"We used part of our own design process to evaluate cities and put together criteria to evaluate them on economic indicators such as GDP growth, manufacturing growth, cost of living, and were there clients here that we wanted to work with and did their values and mission align with our collective ambition," Verdier says. "We looked at the talent. North Carolina has 52 universities throughout the state several with architectural programs from which we could draw top talent."
The state is also rich in advanced manufacturing, life sciences, pharmaceuticals, and automotive, some of the firm's key markets.
As manufacturers bring work back to the U.S. from overseas, Verdier says those expansions are a big part of BHDP's portfolio.
"North Carolina makes it very attractive for businesses to come here. You think about the shovel-ready sites, intermodal transportation, the major airports, the two seaports."
BHDP also looked at Atlanta, Boston, Austin, Nashville, and Indianapolis.
---
If you'd like to continue reading and hear more from this panel discussion, check out the full article on Charlotte Business Journal.
Author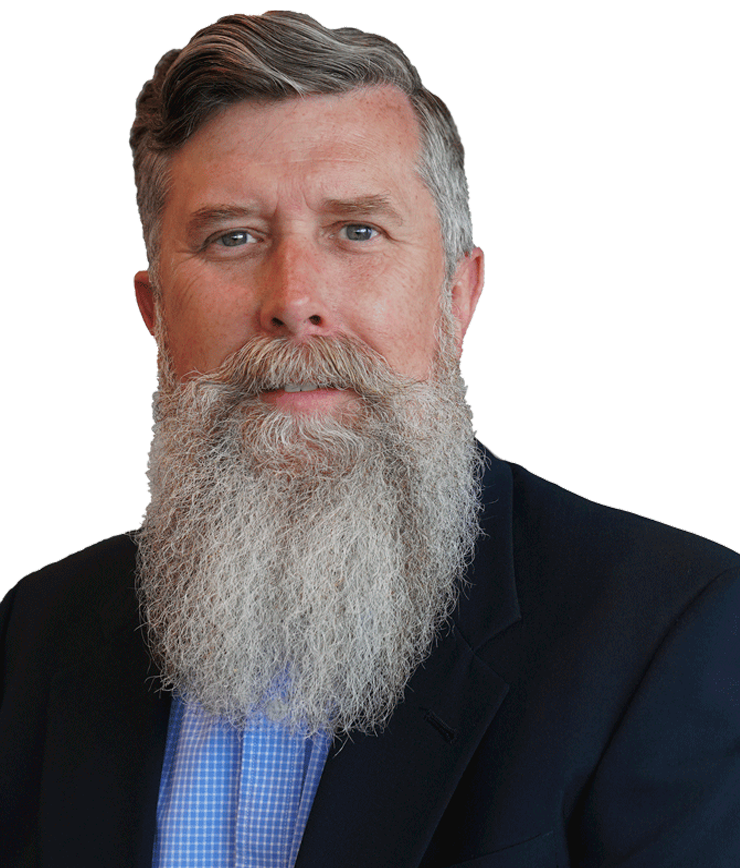 Michael Verdier
Content Type
Published Articles