Thriving in the Fluid Workplace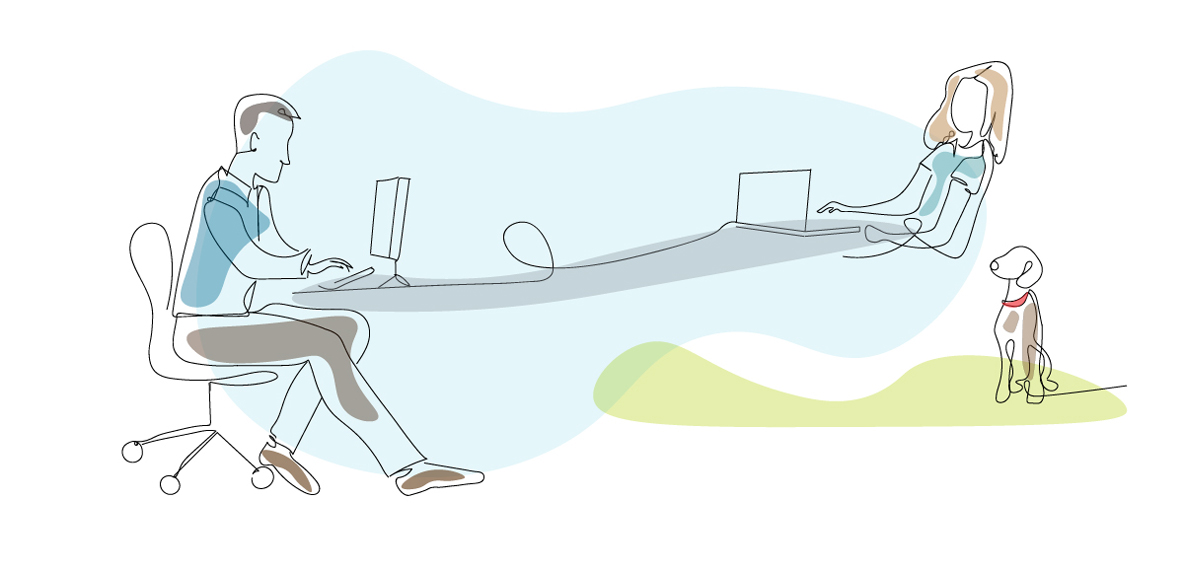 The global real estate community, alongside the rest of the world, is eighteen months into the devastating coronavirus pandemic. For many workplace professionals, September 2021 was intended to be a milestone in the journey toward a more fluid workplace. Sadly, that passage will wait as the world's social systems struggle to suppress ever-deadlier iterations of the virus.
In the process, many corporations are currently grappling with two major decisions: 1) whether to mandate vaccinations for employees, and 2) whether to re-open or wait. While those questions are best left to the medical community, early movers like Google and Genentech, not to mention civic agencies and many major healthcare organizations, have already indicated they will take a stand in favor of a vaccinated workforce. At the same time, the date of the great return remains elusive. For most, the bigger questions still linger: what will be the impact of an increasingly fluid workplace on the workforce and how can companies learn to go with the flow?
The Dam Has Broken
The landscape of work hasn't just changed. It's downright alien. At this point, one thing is clear—there is no "going back." While it's appealing to think organizations can repopulate dormant spaces and resume operations, the fact of the matter is that a tremendous amount of change has occurred in the interim. For starters, the workforce turnover rate has been deemed a tsunami," so much so that the #greatresignation is driving record revenues for LinkedIn. Burnt out and welcomed by a hot job market, the quit rate hit record levels in April, and resignations are projected to continue in the months ahead.
Workplace design begins and ends with people. The reality is that people have likely changed. As a result, the composition of most workforces is fundamentally different than it was pre-COVID. Furthermore, the dust has yet to settle. Microsoft's annual Work Trend Index predicts that a whopping 41 percent of the global workforce is considering leaving their current employer this year. While the reasons are many—better pay, new opportunities, different workplace accommodations, or simply burn out—the net impact is the same. Businesses might only be at the headwaters of a turbulent time. With an economy in dramatic flux, the demands for flexible work cannot be overstated.
To compound the challenge, major corporations invested heavily in new workflows and corresponding technologies during the pandemic. Those investments are projected to grow to a staggering $656B in 2021, an increase of 17.4 percent over 2020, which was itself a monumental year.
The landscape of work hasn't just changed. It's downright alien.
As technology enables human-machine collaboration and presents a future workplace unbound by time or space, the rate of change in the way most organizations work stands to accelerate. In a competitive market, "going back" amounts to admitting defeat. Bold organizations will instead march forward into alien terrain.
Old Constraints
Despite more than one year of planning most organizations are beset by old constraints. Leases haven't expired and cannot be reasonably renegotiated. Furniture to support dated workplace programs can't be written off. Construction costs are rising, and capital projects weren't in the budget this year. These are understandable challenges. Layer on the organizational hurdles facing any organization attempting to adopt dramatic change and the 'do nothing' strategy seems reasonable, if only because it's the path of least resistance.
What's less clear is how the calls for "hybrid" work have been translated into a set of buckets into which the workforce must be allocated. "She works from home. He needs a dedicated desk. They'll be in three days a week, so they're 'hybrid." These are common conversations in most workplace planning circles. "Once we figure out our headcounts and apply the right sharing ratio, we'll know how much space we need."
Most workers have experienced a workplace unbound by space and time. By now, it is a generally accepted notion that people will not return to the workplace to perform independent work, provided they have a conducive environment at home. And yet, companies still trying to figure out how many desks will fit into a space and who should share them. "You sit there. I'll sit here. We meet there." Work is becoming too complex to narrowly classify in these ways. Brad Keller, Director of Workplace Strategy at Humana agrees. "The workplace of the future will look and function substantially different than the pre-pandemic workplace. It will function to supplement the remote workplace."
Three Paths Have Emerged
Through it all, three paths have emerged for workplace leaders to consider: Virtual First, Office-Centric, and Hybrid. The most extreme, "Virtual First," was pioneered by a select few, including GitHub. Just as it sounds, the Virtual First model eschews traditional workplace for a largely remote workforce. At GitHub, for example, 70 percent of employees were remote before the pandemic. Recently, companies like Dropbox, Okta, and Paycor have announced similar workplace models. Success in Virtual First is highly dependent on strong networks, constant communication, and a high degree of trust, with supplemental support by software designed to enable shared workflows. Virtual First does not, as it sounds, depend on physical presence. While most companies that go this route will maintain a small footprint, any space retained will be almost entirely devoted to interaction amongst peers, partners, and customers.
Proponents of Virtual First, like Lara Owen, Github's senior director of workplace experience, believes, "Smart leaders are embracing the long-term value of providing flexibility in working environments, and those are the companies that will see the most success." Sam Fisher, Head of Dynamic Work at Okta, clarifies that remote work is not a binary choice, but rather an "and proposition." Fisher, who is leading Okta from 30 percent remote prior to the pandemic to 85 percent post, says, "I can work from home, and I can work from a third space, and I can work from an office. What I love about work being dynamic is that it's an 'and.'"
They will continue down the hybrid path of working where they need to be, when they need to be, if they need to be at all.
Second, and at the other end of the spectrum, are companies that believe in a traditional work environment. They are the firms that are still vowing to bring the workforce back together in significant numbers. Touting an "Office-centric" culture, companies like Amazon, Bank of America, and Goldman Sachs had until recently been planning for a gradual return to pre-pandemic occupancy levels. While the Delta variant has pushed many companies to postpone return-to-office dates, the direction is clear. The prevailing thinking goes that without physical connection, people cannot sustain working relationships, build culture, and foster innovation. Therefore, a complete return to the office is believed to be the best way to ensure results.
Supporters of the Office-centric model might point to the rise in depression, substance abuse, and the general decline in well-being that accompanied the coronavirus pandemic. Humans are social creatures. Although we can adapt to remote work styles doesn't necessarily mean we should. Furthermore, the population density has an outsize effect on both total and per-capita productivity. Researchers at MIT have pointed to both network density and face-to-face interaction as the likely reason why cities experience a super-scaling effect from increases in population size. For organizations the size of small cities, being together might simply increase the likelihood of output, plain and simple.
And then, there's "Hybrid," the third and blurriest path that occupies all the gray space between the other two. The reality is that a hybrid work environment existed well before the pandemic. Enabled by technology and championed by early adopters, work was well on its way from fixed destination to fluid experience. Through the collateral turmoil and despite the tragic loss of life, the pandemic effectively made hybrid work mainstream. As a result, some people may remain home permanently, partnering with colleagues near and far as the job demands. Others will return to their old habits and call the office home again, either because they miss it, it works, or both. But for most? They will continue down the hybrid path of working where they need to be, when they need to be, if they need to be at all. Adrienne Rowe, Head of Workplace Strategy at Raytheon, offers the following advice, "No one truly knows what work and the workplace will look like post pandemic. The smart approach to workplace will be test-learn-adapt. If you can do that, while staying grounded in the objectives of the business and needs of your people, you'll head in the right direction."
The Future is Fluid
As we face a fragmented and fluid future, experts nevertheless suggest that regardless of where the paths lead, it is important to consider three concepts.
Design for people living in a hybrid future. That means taking into account both where and when work occurs. Professor Lynda Gratton, of the London Business School, provides a useful
framework for evaluating the criteria that enable productivity for most roles.
Take into consideration the physical and digital experience. Moving forward, organizations will design the relationship that individuals have with the company, just like the world's foremost marketing companies foster emotional connections between people and the brands they grow to love.
Establish an environment that includes interaction, socialization, and collaboration. For positions that demand high a degree of teamwork, being together will likely continue to be the preferred means of work. Creativity and innovation, on the other hand, appear to be largely independent of co-location. It seems that while interaction is a crucial aspect of spurring new ideas, the hard work of fleshing those ideas out can often be performed independently.
Ultimately, every business enterprise is at its core a social enterprise. Businesses are built by and for people, and the structure of every business represents the network of relationships housed therein. As a result of the pandemic, businesses at large and society as a whole experienced an erosion of broad social networks and the reinforcement of organizational silos. In the end, those outcomes represent a huge risk for every business. It can lead to the gradual loss of social capital, which is measured in trust, accrues over time, and is exchanged in the social marketplaces of the organization. The lesson here? High performing organizations will acknowledge that work can no longer be dammed. Instead, they will embrace the fluid nature of work, and build channels to direct its potential towards ever-greater outcomes.
---
This article was originally published in Work Design Magazine.
Author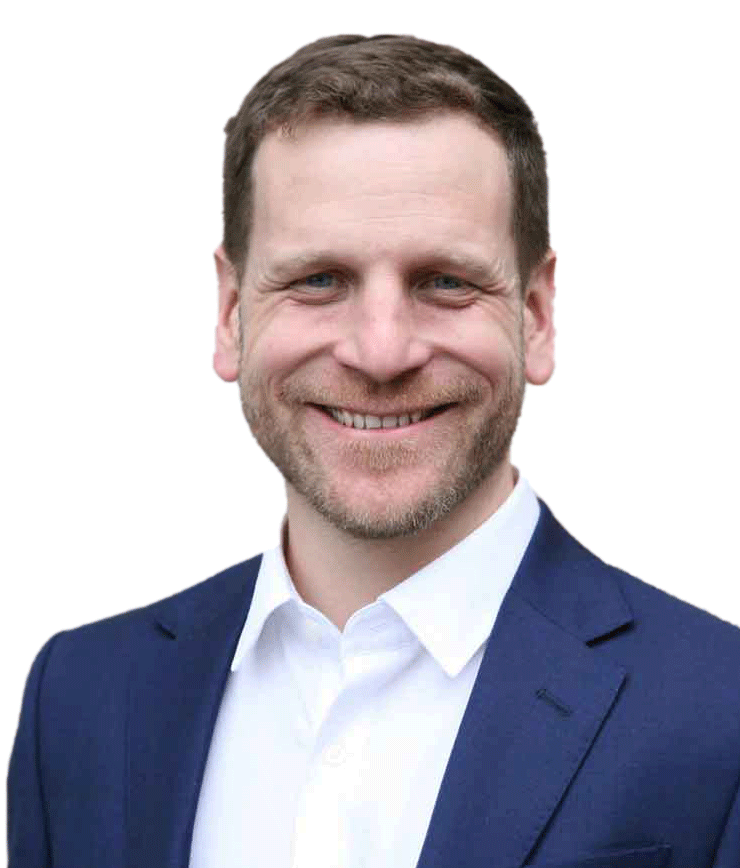 Drew Suszko
Content Type
Published Articles
Topic
Workplace Strategy
Hybrid Work
Design Thinking