Client

50,700 SF
of space analyzed during the strategic master plan
Gaston Science Building Study and Renovation
01 Challenge
BHDP was challenged to create a transformative 21st-century science facility within the confines of the existing William Gaston Science Building at Belmont Abbey College.
02 Solution
Through the development of a master plan, BHDP translated the College's vision, goals, and objectives into an achievable roadmap for a re-imagined science building.
Quick Facts
Size 5,600 SF (Phase 1 and 2)
Location Belmont, NC
Completion Date 2020
03 Results
The new science building is collaborative, flexible, and true to its Benedictine roots. At the start of our strategic engagement, we analyzed the building for efficiency to provide additional programmatic elements including classrooms, labs, and collaboration spaces. Open office layouts were planned to reduce the office square footage required in the building, and a focus on the student experience allows for greater wayfinding, branding, collaboration, and active learning.
Phase 1 included renovations of existing classrooms and laboratories into new chemistry and biochemistry construction, and Phase 2 added a new exterior entry to the building.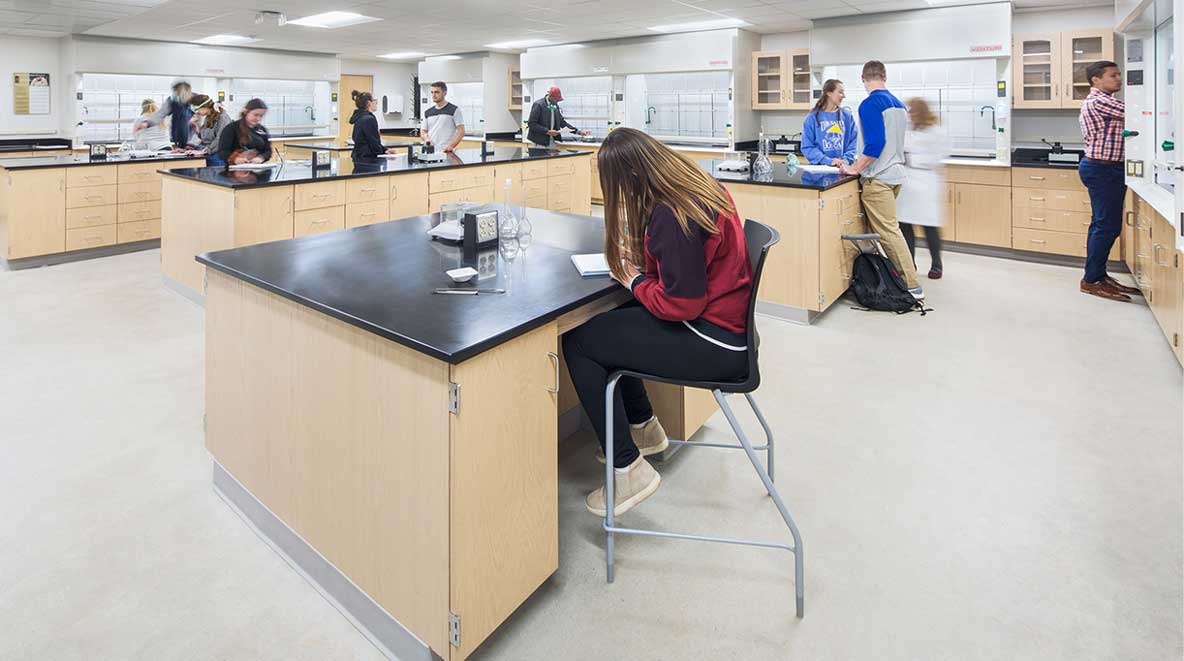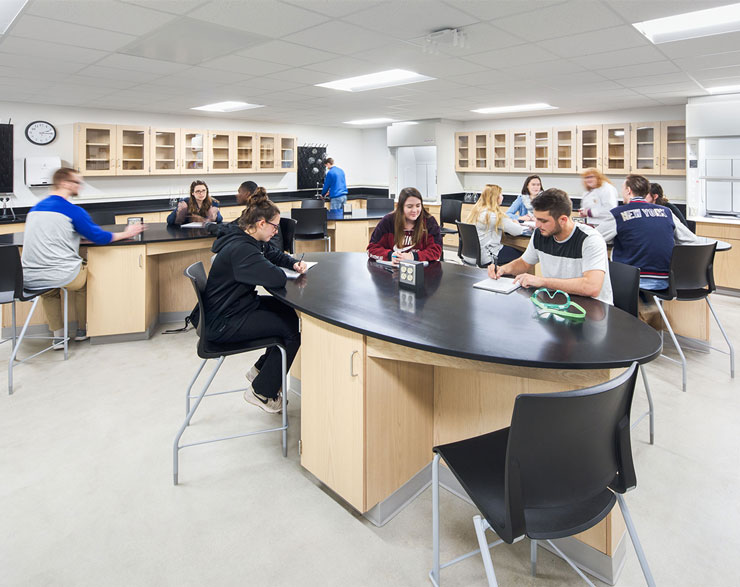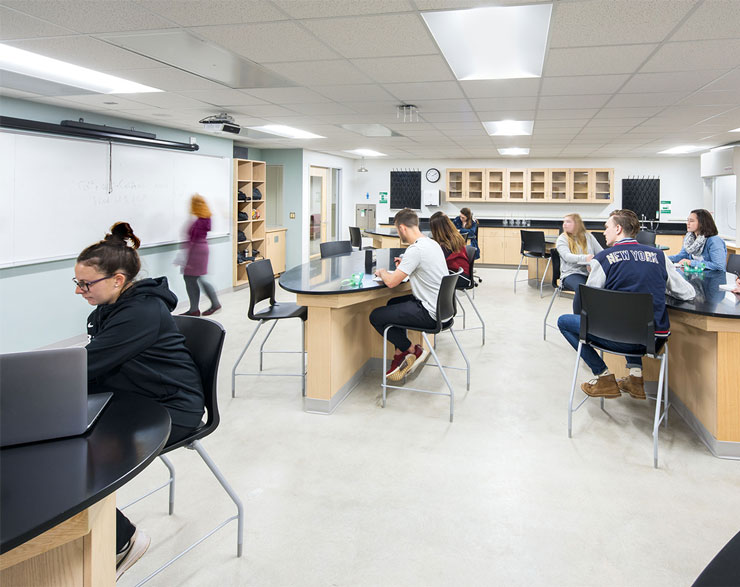 BHDP Architecture has consistently been willing to find solutions to challenging problems, which generally arise when considering renovations to buildings upwards of 100 years old. Based on my experience with BHDP Architecture, I would strongly recommend them for consideration for any future projects. I am confident they will provide tremendous value at every stage.
Allan Mark, VP for Administration, Finance & Operations, Belmont Abbey College