Designing For Innovation In The Workplace
A facility focused on research spurred steel manufacturer AK Steel to craft spaces conducive to collaboration and inspiration.
Companies have long focused on fostering collaboration among employees, envisioning it as a solution to lagging innovation. To that end, architects have designed more and more open workspaces, where employees now easily and frequently interact. But it turns out that while this enhanced collaboration has sped up results, it doesn't necessarily generate the new ideas that mark truly innovative companies.

So, in a quest to best understand how to design for innovation in the modern workplace, Cincinnati, OH-based BHDP Architecture convened leaders of more than 40 companies for a series of roundtable discussions. Though participants spanned diverse industries, BHDP Architecture found all innovative company cultures require three things: Definition, Delivery, and Design. As its architects began to envision a new Research and Innovation Center in Middletown, OH for steel manufacturer AK Steel, the facility became a testing ground for how design can foster innovation.

Facing global low-cost competitors and threats from materials like aluminum and carbon fiber, AK Steel sought to build a research center that would expand on its history as a leader in the ever-evolving metals market and a producer of value-added steels. That established the first of BHDP Architecture's innovation criteria by defining what innovation meant to the steel manufacturer. Simply put, AK Steel seeks to always be the market leader.

With a $36 million investment, the resulting 135,000-square-foot facility in Ohio became a showpiece for how to not only better engage employees but also customers, who would become active participants in the research process through a tour loop designed into the space.

"Every single space within this building was thoughtfully laid out with collaboration, energy and excitement in mind," says AK Steel's Shannon Craycraft, senior research chemist, product research & development.
Customers as Collaborators
BHDP Architecture's research found that delivering innovation focuses on examining a company's own workforce to ensure it has a plethora of innovators who can envision new solutions, inventors who turn those ideas into products, and customers who can use them. AK Steel so embraced customer involvement that the tour loop became a primary focus to ensure visitors would not only experience all aspects of the research facility but also collaborate with employees on projects.
"We want our customers to come in, feel welcome, and share with us their problems and the type of service they would like to see from us," says AK Steel's Vijay Madi, general manager, process technology & research. "And we want them to be able to do that without any hesitation."
The tour loop features 10 stops, starting with expansive views into the 65,000 square feet of pilot production space. The area includes 30? ceilings and cranes, essentially creating a smaller scale version of what is seen at a fully functioning steel mill. On adjacent stops, visitors watch scientists at work in a series of laboratories, ranging from wet chemistry to imaging and magnetic testing.
BHDP Architecture designed niches off each hallway, so customers can safely watch behind viewing glass. Large televisions in the niches display explanatory videos of the typical processes, so viewers can understand a group's role even if scientists are working on something else. Tours also include a stop at the customer café, which was strategically placed near employee break areas and informal work spaces to encourage more customer-employee conversations. Discussions in a large customer conference center complete each tour.
Redefining Library Design
BHDP Architecture's research found that at their core, innovative companies unite their researchers, provide them with the tools and technologies needed, and establish cultures of experimentation. AK Steel's Research and Innovation Center supports work to do all three. Among its highlights is the Technological Information Center at the heart of the facility that serves as a meeting place and library for all employees with the goal of inviting more conversations and, through them, innovations.
The company's former research facility typified libraries of old with stacks holding shelf after shelf of reading materials. With its bold colors and eclectic furnishings, the Technological Information Center's welcoming design inspires employees to relax, eat in the adjacent café, meet with colleagues in conference and focus rooms, and catch up on news in their field.
Its central location in the facility is symbolic of its role in collaboration and innovation. Natural daylight floods the space through the building's curved glass façade and large light monitors. While this minimized the need for artificial lighting, the space features artistic lighting fixtures with styles mimicking molecules and atoms as a nod to the scientific research underway.
The space's casual furniture can be reconfigured to accommodate small or large groups; an employee favorite is a lengthy restaurant-style booth. The furniture includes charging ports, and monitors throughout the area allow employees to review their work with colleagues. BHDP Architecture replaced traditional book stacks with low, user-friendly shelving with wood, metal, and colorful accents.
The AK Steel Research and Innovation Center was among the first tests of BHDP Architecture's research into designing facilities that spur innovation. The building more than satisfies the company's needs for an innovative and efficient environment today, and it also provides the inspiration to innovate into new and exciting markets tomorrow.
"This new building is the perfect environment to support our work to drive the next level of innovation and a new generation of steel," says AK Steel's George Paraskos, manager, customer products research. "It gives us added inspiration to move forward. We have the people, the equipment, and now the facility to make those things happen."
---
Originally published in Facility Executive Magazine.
Author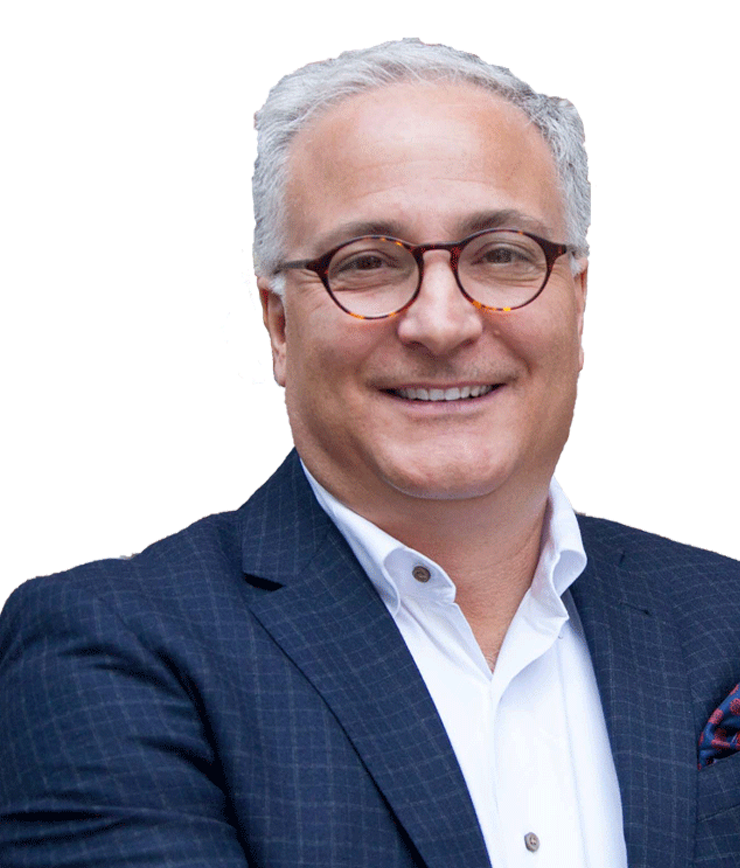 Larry DiGennaro
Content Type
Published Articles