What's Your Why | Kara Timmons' Appreciation for Healthcare Design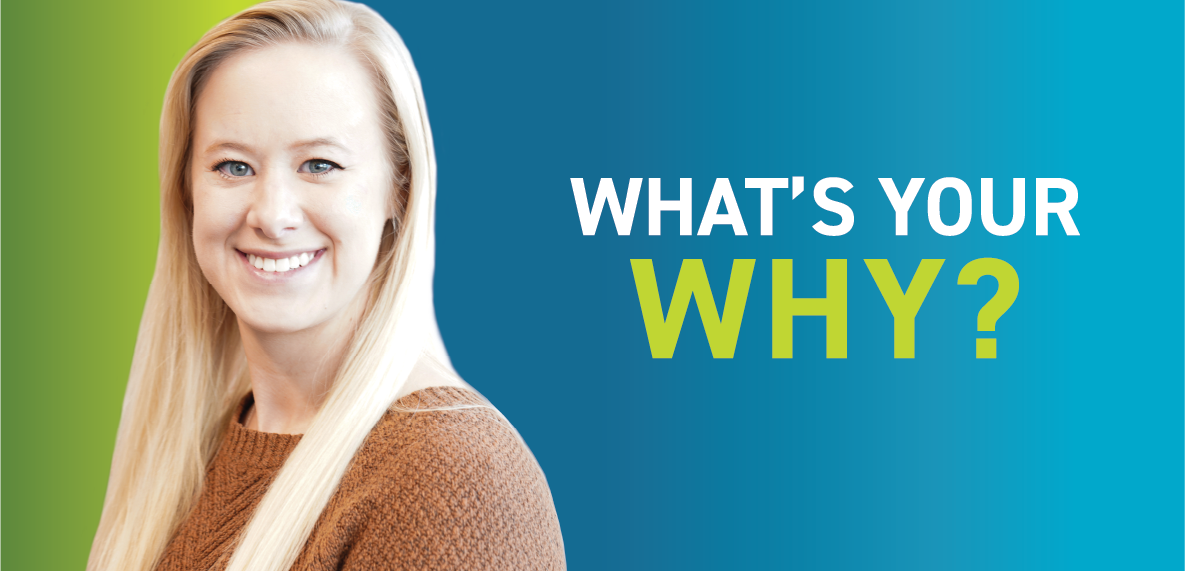 I was first introduced to the healthcare field in high school. Back then, I aspired to be a NICU nurse. Looking to get some experience under my belt, I interned at a few hospitals in high school and at the start of college. Somewhere along the way (like many others), I found that my interests and natural talents leaned toward a different field of study. For me, it was communications and marketing. But somehow, years later, I've found my way back to the hospital once again ... in a different way.
After college, I began my marketing career at a large architectural firm and mostly focused on their healthcare side of the business. After coming to BHDP nearly five years ago, I began working in the marketing department and later shifted to business development for our Healthcare market. I'm passionate about healthcare design for many reasons, some of which date back to my early years of study. But perhaps the most significant reason stems from my one-year-old daughter, Charlotte.
Experiencing Healthcare Through the Eyes of a Little Human
Shortly after getting married in May of 2021, my husband and I discovered we were expecting. Charlotte arrived in May of the following year. However, before she was born, my doctors discovered a few medical complexities from Charlotte's ultrasounds, primarily with her kidneys and joints. At just three days old, she underwent additional testing, and the doctors discovered she had a condition called hip dysplasia. As a first-time mother with a bit of knowledge about the medical field, this was scary. Perhaps the most challenging part was that there wasn't anything I could do to help her or make it better.
We eventually traveled to Riley Children's Hospital in downtown Indianapolis where Charlotte was fitted with a device—the Pavlik harness—which she wore 24/7 for several months. A year later, Charlotte no longer needs to wear the harness. But the journey isn't quite over. She will now wear ankle braces to ensure she continues developing properly.
Throughout this process and from our interactions with our pediatrician, physical therapists, ultrasound and x-ray technicians, and pediatric orthopedic surgeons, I got a very personal look into the design of these environments. I realized just how important the patient journey is—especially for little ones and their parents.

The Importance of Healthcare Design
Often, the people utilizing healthcare services are a lot like me—anxious parents dealing with either their own or their children's health conditions, navigating an unfamiliar environment. Any touchpoint that can make a patient's experience more seamless creates a huge difference. There's nothing quite like getting lost in a hospital or office, trying to find your way to the imaging center.
We also must remember medical teams and their supporting staff. We can improve their daily experiences so they can continue to save lives. That's huge.
When I had the opportunity to switch from a role in marketing to one in business development for our Healthcare market, I jumped at the opportunity. My role now allows me to tour healthcare environments with our current or potential clients and hear about our impact first-hand. I hear healthcare leaders talk about what is or isn't working in their departments, and nearly every single one has a personal story.
The work BHDP does is about people—patients, their families, staff … the list goes on. I'm proud to work for a firm that lives this promise, design for people, every day. Ultimately, we might be designing spaces that treat children just like Charlotte. How special is that?
---
Check out the first installment of this series, "What's Your Why? | Bryan Ruby's Passion for Healthcare Design" and discover BHDP's expertise on our Healthcare page.
Author
Kara Timmons