Current Higher Education Trends (And Their Implications)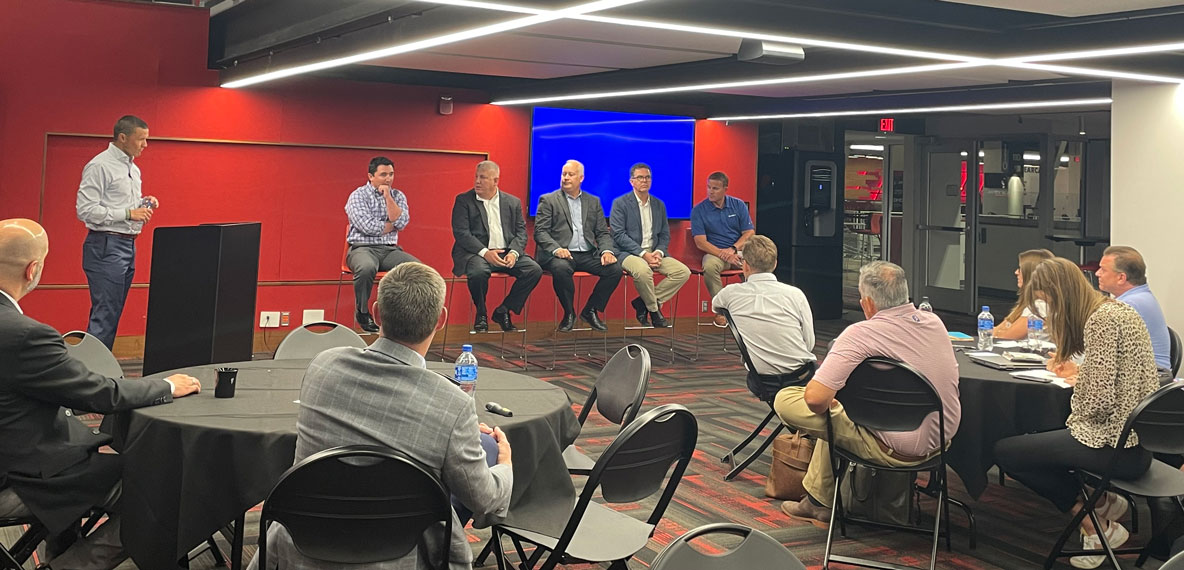 I recently attended the higher education advisory council roundtable hosted by Skanska USA at the University of Cincinnati's Fifth Third Arena. In this gathering of building construction professionals from across the country, I witnessed the reconnection of colleagues who typically only interact via a Zoom conference call. In addition to networking and meeting new faces, the group was encouraged to focus on exchanging information and sharing best practices over the day's session.
The event also included an insightful panel discussion, which included Bryan Ramsey, Project Executive at Skanska USA; Paul Orban, Principal at BHDP Architecture; John Siebert, Associate VP for Design and Construction at the University of Cincinnati; Ted Christian, Senior Director of Projects at the University of Cincinnati, and Mike Maybury, Vice President of Operations at Skanska USA. The group discussed many of the current trends affecting higher education. In the spirit of sharing information, I want to share what we heard and the implications for higher education institutions.
Higher Education Challenges and How to Move Forward
The greatest challenge higher education is facing is the migration of students to specific destination colleges. This shift will create a more significant divide between flagship institutions and other higher education options. Recruiting students is becoming much more competitive.
BHDP Takeaway: Institutions need to focus on staying relevant to prospective students and meeting the needs they look for when selecting a higher education experience. Our research has also shown that campus tours are essential in a prospective student's decision to enroll, so institutions may need to audit their admissions tour and create engagement opportunities for prospective students and their families.
Institutions are looking at how they can repurpose space generated from hybrid and remote work into programmed student spaces. Also, the community's investment in the areas surrounding institutions such as housing, retail, and entertainment is affecting the institutions. The need to connect with community investments and partnerships continues into co-curricular community amenities such as local hospitals for nursing practicum hours.
BHDP Takeaway: Institutions should look at partnerships with the surrounding community and involve them in their plans for growth and development. Our Higher Education team recently published a Higher Education Strategic Partnership Series that explores Public-Private Partnerships (PPP) and College-Community Collaborations (CCC) through a case study survey. Each white paper highlights the mutually beneficial relationships cultivated through these partnerships and can serve as a roadmap for other institutions looking to do the same.
There has been a shift to more partnerships between institutions and private partners, including co-op learning, research partnerships, and amenity partnerships—not to mention larger institutions' medical/health operations and their associations with national healthcare and medical research. Higher education institutions are learning to move more quickly and become more nimble to match the pace of the private partners they are trying to attract.
BHDP Takeaway: As the world progresses rapidly, designs must be flexible to match the necessary changes. Institutions should focus on what is important to their partners that still works within the context of the higher education system. Designing the Infrastructure for Change means prioritizing flexibility for years to come.
E-learning has not diminished physical learning but has supplemented the classroom experience. Physical campuses have not died; the pandemic strengthened the importance of in-person campus experiences. One of the questions for growing the campus and its partnerships is how the physical infrastructure of the campus will expand into the fabric of the community. This generates a long wish list of projects proportionally too large for any institution. Campus leaders must evaluate their capital investments against strict guidelines such as ROI and the project's alignment with the institution's mission.
BHDP Takeaway: Institutions should develop a rubric for measuring priorities and success. This rubric can be a combination of quantitative and qualitative analysis, which BHDP can assist institutions in growing through the Understand and Discover phase of our design process.
Working Together to Create Better Student Experiences
Every day, hour, and moment in designing for higher education brings on new challenges. I'm encouraged to meet with like-minded experts from various aspects of the market sector, working together to provide our students with the best possible experience. If you're interested in continuing this conversation and need help planning for the future, please get in touch with me at [email protected].
Author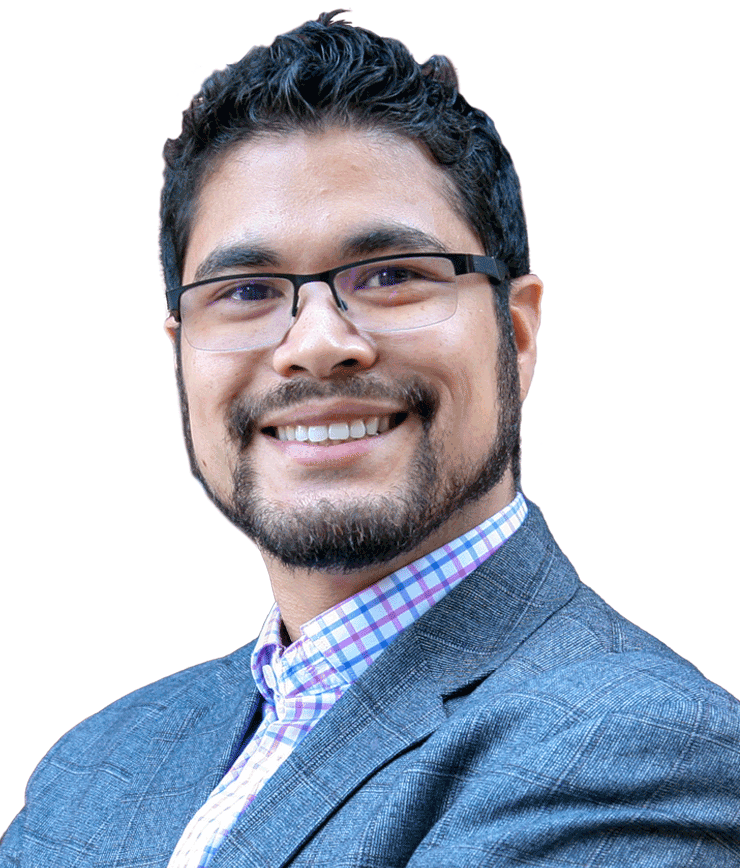 Alejandro J. Medina