Understanding the Student Experience: Part One
Staying true to its promise to Design for People, BHDP Architecture frequently engages with students on campuses across the country to gain a deeper understanding of their experiences, which span a range of academic, social, and recreational pursuits. This spring, fueled by higher education institutions' responses to the COVID-19 pandemic, BHDP Client Leaders initiated a series of virtual focus group discussions with a cross-section of students to understand how these mandated remote learning policies and campus closures have impacted the students' current experiences. In addition, these conversations are also uncovering how this pandemic will likely shape their behaviors and expectations in the near future when they are permitted to return to campus.

This blog is the first of a four-part series of observations and key learnings that have been distilled from these virtual focus groups. A more comprehensive summary will be shared in BHDP's Trends + Tensions podcast series this May, and an article that features the various implications that were generated from this qualitative research will be published in early summer.
Integrative design is a fascinating discovery process involving listening, learning, challenging, exploring, and leading. It is my favorite part about what I do. Right now, amid the COVID-19 pandemic, listening and learning are two crucial processes we cannot bypass in favor of exploring and leading. In order to understand the impact this crisis will have on the physical space design of higher education campuses; we must listen and learn from the end-users who are currently being affected: students. In our first virtual focus group, my colleagues and I heard from a set of intelligent students who shared their current experiences, expectations for the future, and thoughts about the "new normal" and remote learning. Many questions remain, but in our first virtual focus group with students Andrew, Luke, Charlie, and Claire, a few realities became clear.
The learning experience has changed, and students have had to adjust to remote learning.
For Claire, a graduating senior who has chosen to attend Ohio University this fall, getting motivated at home is proving to be a challenge. With teachers assigning work at the beginning of each week, dividing up her time each day has become a struggle. Charlie, a third-year student at Virginia Tech, echoes that sentiment. "Not being in the presence of others is definitely a major issue because I cannot bounce ideas off people. This experience has hindered what I thought I would get out of this semester," he said.
Not only has coursework changed, but the number of distractions has shifted as well. Luke, a second-year student at Virginia Tech, is discovering that he has more distractions at home than he did in his college town of Blacksburg. He feels constant pressure to interact with family, and that stress has taken time away from his classes. Ultimately, learning how to focus on coursework amid a pandemic is a major adjustment for students, especially for those who are adjusting to new surroundings.

As remote learning progresses and both students and educators adapt, it is clear that advancements in technology will continue to improve the student experience. However, technology must be used as a tool, not a restricting resource defining the future of education. Students agree online learning can be beneficial but learning with their peers and professors is an experience that technology cannot replicate.
Moving forward, universities must consider how to incorporate social experiences into a virtual world, and designers must recognize that the future plans for student unions and dining halls may need to accommodate social distancing limitations.
There is no substitute for the on-campus student experience.
Indeed, it is likely that the physical campus will change as a result of this crisis, but students remain adamant that the on-campus college experience is invaluable and irreplaceable. For Luke, collaborating with and learning from his peers translates less effectively in remote learning. "I miss working with other students and I've realized that the social side of studio learning is so important," he said. Charlie feels the same way: "What I miss most is being in the classroom with friends and being in the dining halls between classes."

The students we spoke with expressed their yearning to once again experience the brick-and-mortar collegiate facilities, classrooms, labs, and campus greenspaces that drew students to each university in the first place. According to Andrew, a first-year student at Miami University, one of the biggest reasons for attending Miami was the beautiful campus. He cared about academic success and wanted his schoolwork to challenge him, but he could not ignore the campus aesthetics. Charlie revealed a similar mindset; a significant reason for attending Virginia Tech was its impressive engineering buildings as well as the comfortable living and learning spaces. Although Claire has not yet experienced Ohio University's campus as a college student, she agreed that campus culture is important; she chose OU over a prestigious east coast university after comparing their campuses, ultimately preferring OU's sense of community.

Moving forward, universities must consider how to incorporate the campus experience into a virtual world, and designers must recognize that the future plans for student unions and dining halls may need to accommodate social distancing limitations.
Students remain optimistic.
Luke explains it best: "I know there is a lot of bad. We should look to the shift online as a good working tool. Something beneficial could come out of this." Students are adjusting to this "new normal" just like the rest of us, but their love for their school and commitment to their education remains unfazed.
Changes are coming, and we will be ready for them.

Despite these unfortunate circumstances, we must use this time to research, discuss, and understand the effects of COVID-19 on higher education so that we can reimagine the long-established university learning experience. Changes are coming, and we will be ready for them.
Check out the second part of this series with more student experiences and insights on the effects COVID-19 is having on the future of higher education.
Author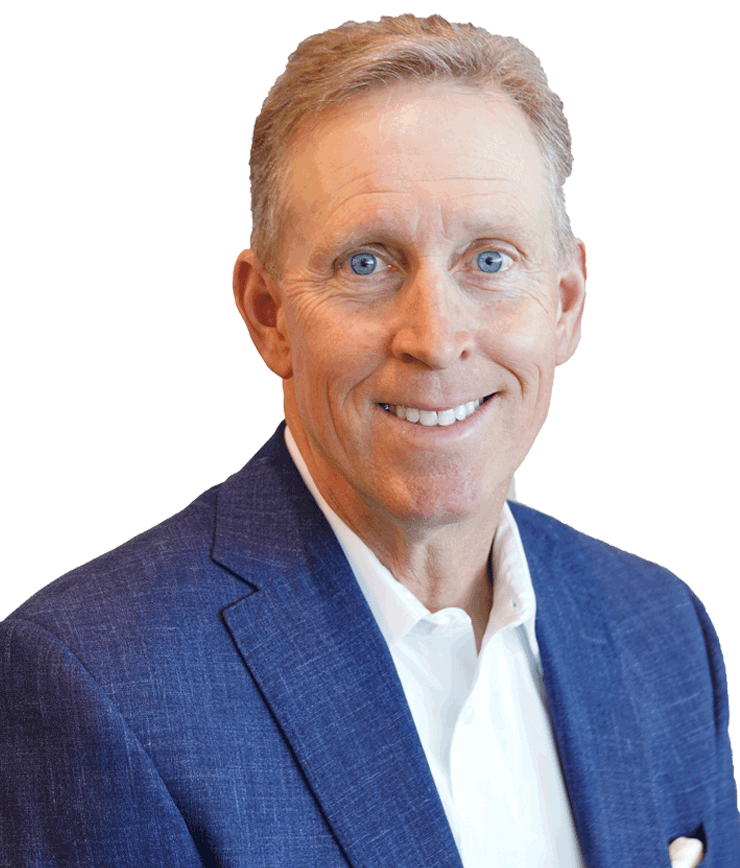 Tom Sens