Understanding the Student Experience: Part Two
Staying true to its promise to Design for People, BHDP Architecture frequently engages with students on campuses across the country to gain a deeper understanding of their experiences, which span a range of academic, social, and recreational pursuits. This spring, fueled by higher education institutions' responses to the COVID-19 pandemic, BHDP Client Leaders initiated a series of virtual focus group discussions with a cross-section of students to understand how these mandated online learning policies and campus closures have impacted the students' current experiences. In addition, these conversations are also uncovering how this pandemic will likely shape their behaviors and expectations in the near future when they are permitted to return to campus.

This blog is the second of a four-part series of observations and key learnings that have been distilled from these virtual focus groups. A more comprehensive summary was shared in BHDP's Trends + Tensions podcast series this May, and an article that features the various implications that were generated from this qualitative research will be published in early summer.
How can we talk about students if we are not listening to students? It's simple—we can't. We find students are generally eager to connect with professionals to share their personal and collective opinions. More recently during the current pandemic, however, we have observed students becoming even more vocal and unfiltered—sharing valuable perspectives with us during their sudden isolation, often far away from the campuses they have grown to love.
In a matter of hours this March, millions of students across the country boldly adjusted to a new world of circumstances, some expressing the shock that "there was no time to say goodbye." Students are not only adjusting to their new physical environments either at home or in isolation on campus, but they are also navigating the necessary tools to stay on track academically and tackle online learning.
The next five students we interviewed during our series—Georgia, Allison, Tyrese, Victor, and Kevin—noted frustrations but also demonstrated great resilience. From Virginia Tech to the University of Cincinnati to the University of Kansas, students are refusing to let this challenging period define their college experience, and instead they are viewing it as an opportunity for growth.
After speaking with this small but diverse set of five students in April, I assembled some key lessons that pertain to higher education and the college experience. Here are just a few:
Each student is dealing with a unique and complex set of challenges.
Like many, Allison Miller, a fourth-year architecture student at the University of Cincinnati, was forced to move off-campus quickly and return home. "I had just one night to pack up and move back to Michigan," she said. "I miss the studio environment the most and collaborating with teams. I can't sit on the carpet on the living room back home and build a model."
Both Victor Zimbardi of Virginia Tech and Kevin Jaffe from Kansas University stated that while their academic paths were disturbed, they were equally as disappointed by the cancellation of the NCAA men's basketball tournament. "We were a number one seed going into the tournament," Kevin said.
For some students, like Tyrese Washington, a third-year MBA student at Virginia Tech, moving home wasn't a realistic option—he didn't have confidence in his home internet connection in rural Virginia, and as such, he has turned the time of isolation in his off-campus house into an opportunity for consistency, discipline, and routine.
Victor, a second-year architecture student also at Virginia Tech, agreed that a reliable internet connection is vital: "Sadly, the kids who can't find a good internet connection are missing out on sharing their ideas." Interactive video lectures or online exams require a stable internet connection. Without it, students simply cannot participate in online learning.
While select classes benefit from the flexibility of online learning, others are suffering from inconsistent or broader expectations from faculty.
Some students face additional challenges or barriers to completing online courses successfully.
Allison strongly feels that "some majors are just not made for online classes, including architecture. I was expecting more of the university to step up, but some professors have relied on us to do more administrative work and be available to them 24/7. There are some real boundary issues there."
Georgia, a first-year student at the University of Cincinnati, admitted that she misses the chemistry lab, the dissections in biology, and the library and its many levels. For these students, the adjustment has not been easy and relying on a pass-fail option for some classes is the only feasible alternative.
On the same call, Victor offered a calculated, mature perspective to missing out on the lab and classroom environment. "This experience shows me that some classes actually might be more successful online, with recorded lectures and simpler formatting."
For many students, accepting a new reality for their spring semester by forming realistic expectations of their own performance, and that of their professors, keeps their mindsets stable and productive. Professors must consider when to teach online classes live, and when to let students learn on demand. If online learning is offset with live instruction and face-to-face learning in the classroom, lab, or studios, students may have a greater chance of success.
Some majors are just not made for online classes, including architecture.
Allison Miller, University of Cincinnati student
While expecting change, students are looking ahead with optimism to their campus of the future.
When asked for their predictions for the coming fall semester, the students had many insightful ideas, and some offered stunning predictions.
Allison believes the sizes of lectures at the University of Cincinnati will likely change: "People won't want to sit right next to each other. Maybe there will even be partitions between students." She also expects that dining halls could limit the number of students allowed at tables, and physical contact with the amenities could be reduced.
Kevin thinks similarly: "I believe classes will decrease in size and social distancing will be enforced to a certain point."
To save space for growing needs, Victor thinks that "if classes can go online, they should go online." Meanwhile, Tyrese expressed that campus dining services could benefit students by greatly expanding grab 'n go options and instituting mobile pick-up as an alternative to visiting dining halls altogether.
While changes will be expected, every student agreed that nothing can replace the on-campus experience.
With access to these unique student perspectives, campus planners and design professionals have the power to provide valuable insights that will inform design solutions and strategic improvements on campuses throughout the country. Student perspectives should be heard, valued, and incorporated into critical decisions shaping campuses in 2020 and moving forward. The power of collaboration cannot be underestimated.
Check out the third part of this series with more student experiences and insights on the effects COVID-19 is having on the future of higher education, and look back at the first part if you missed it.
The power of collaboration cannot be underestimated.
Author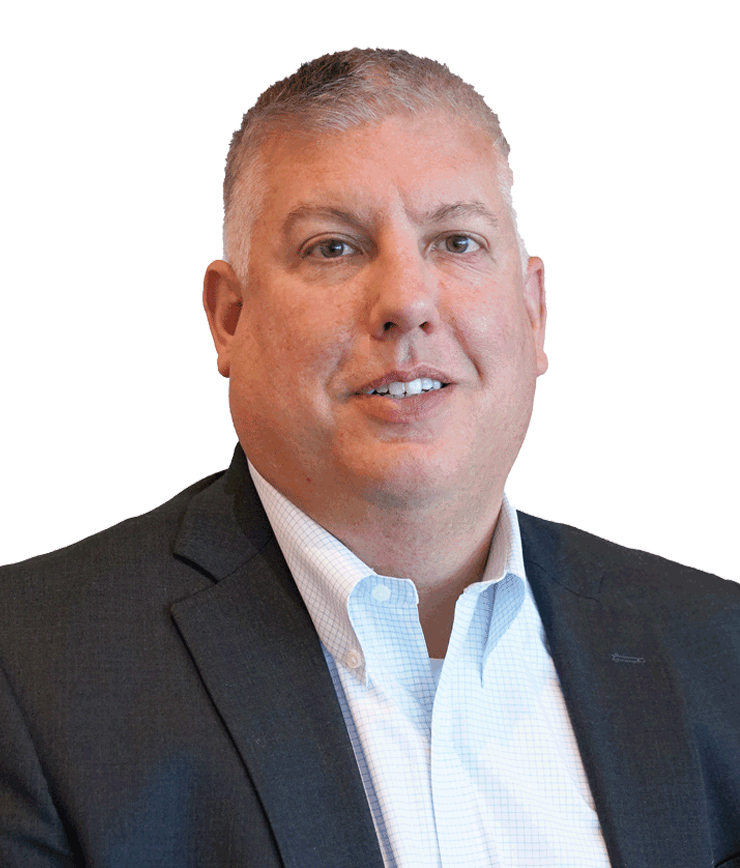 Paul Orban